An Australian team has won one of the world's toughest and most dangerous endurance* races.
Australian Adrian Corboy and his Australian-based, English teammate and workmate Annabel Neasham have won the Mongol Derby, crossing the finish line first after seven days and 1000km of hard and fast horse riding through the remote* wilds of Mongolia on semi-wild Mongolian horses.
Incredibly, Mr Corboy only found out he was racing a few days before the event. Both riders work with Australian horse trainer Ciaron Maher, who was planning to race but broke his leg while horse riding.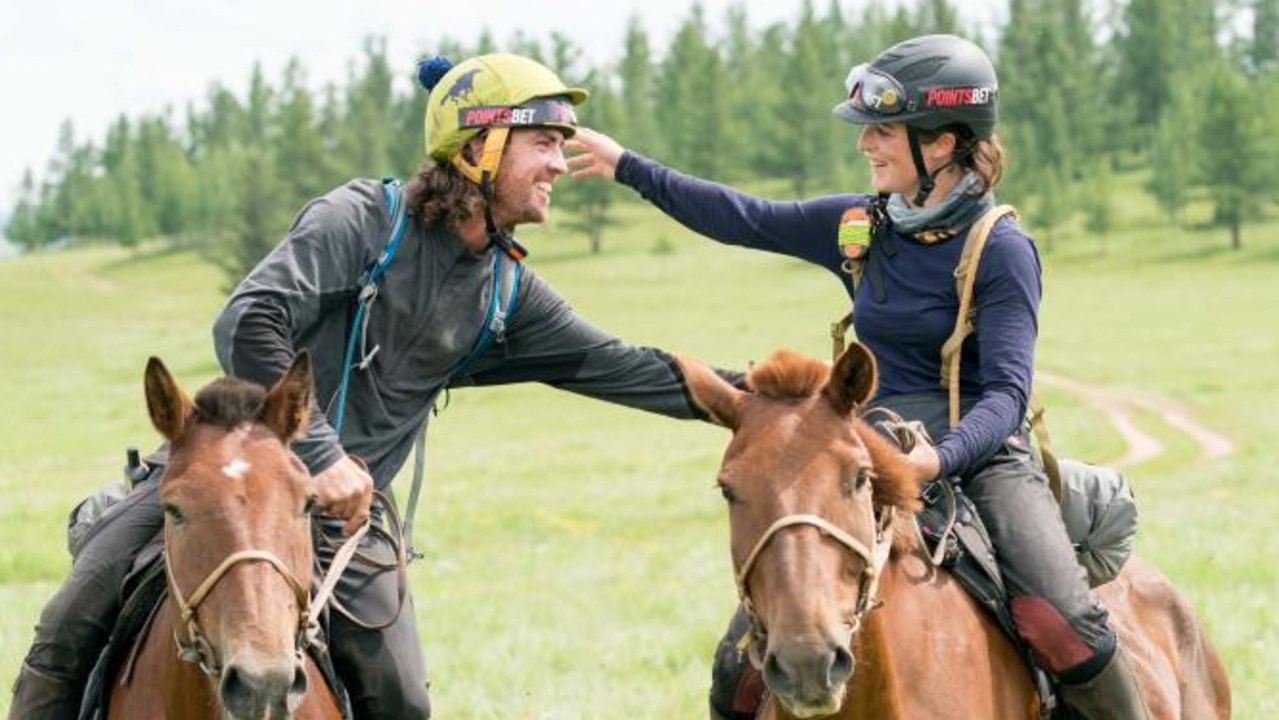 The race is an extreme* physical test. Often, only half the riders who begin the race can finish it. This year, at least nine riders couldn't finish due to injury, including broken collarbones* and dislocated* shoulders. They also had to navigate* across giant sand dunes and freezing mountain passes. They don't ride their own horses, but ride local horses, which they change every 40km at checkpoints.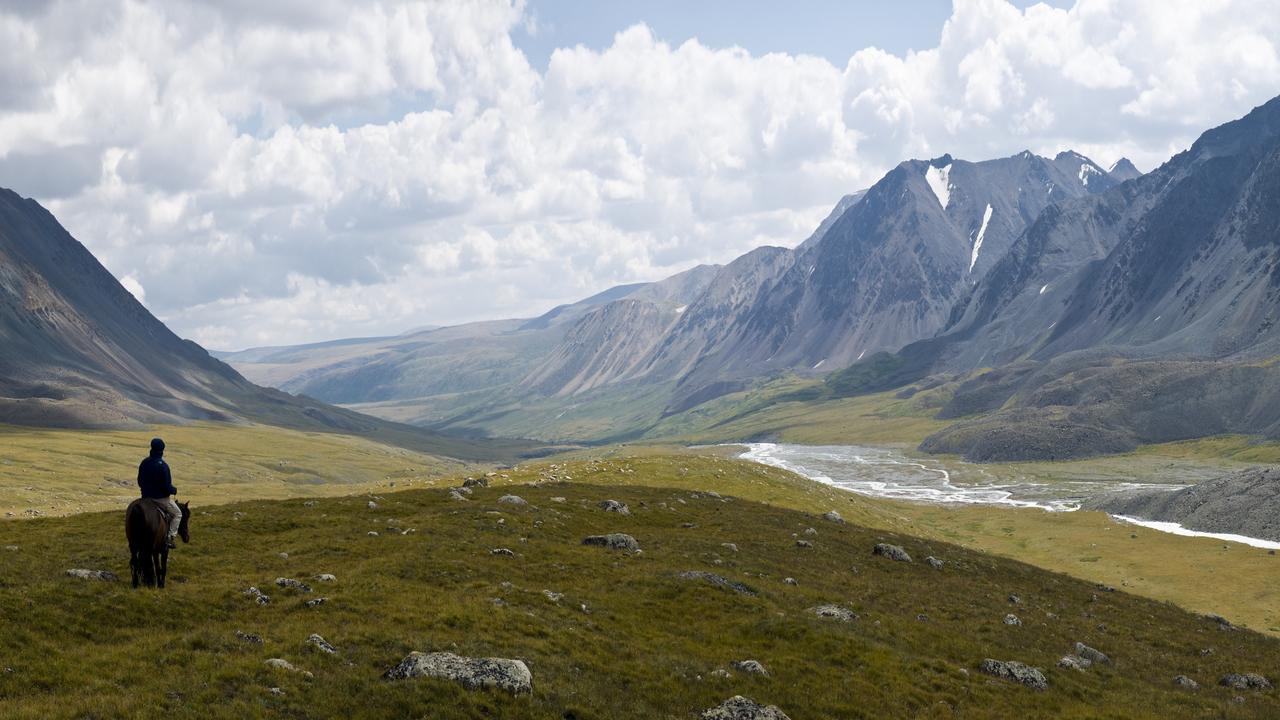 A rider who once competed in the Mongol Derby described, in a quote in the The Times newspaper, the semi-wild Mongolian horses that make the race so unique. "Seventy five per cent are downright* dangerous," said former jump jockey Chris Maude, "while the other 25 per cent refuse to budge."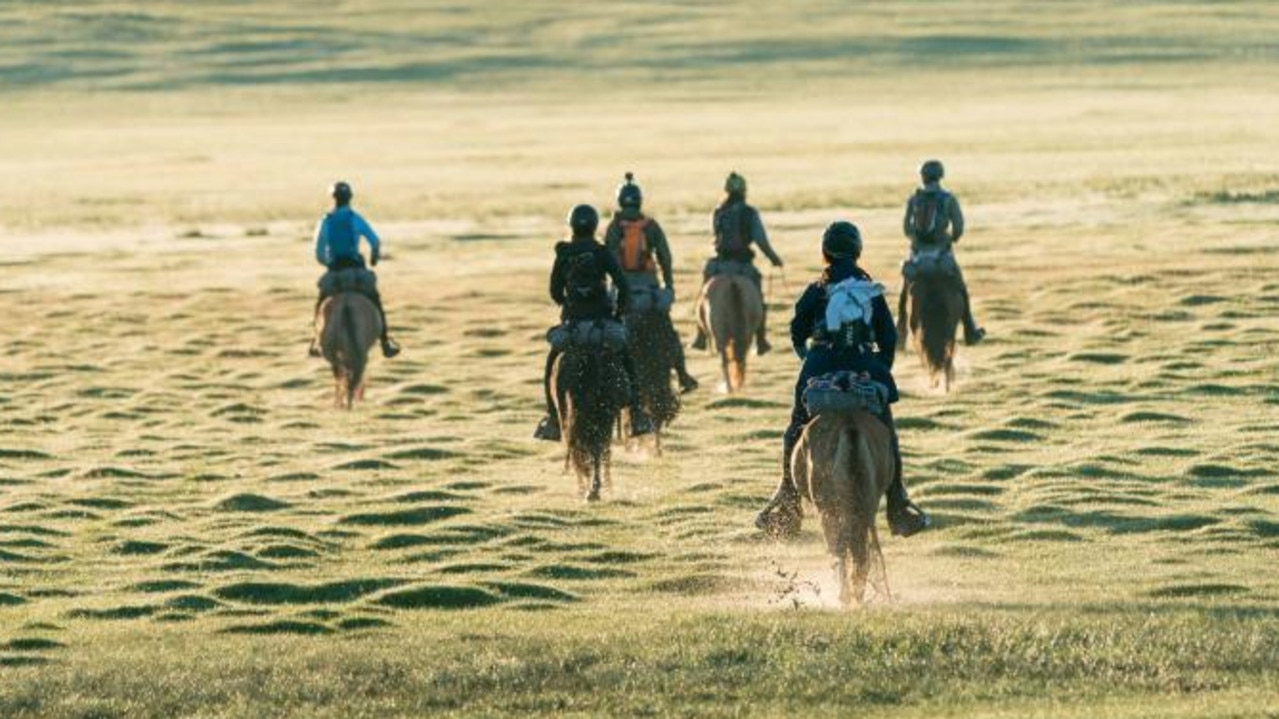 The Mongolian horses are small and fearless and have been used in that part of the world for at least 1000 years, since Genghis Khan* ruled.
"They're incredibly tough horses," Ms Neasham said.
"People say when they finish, they could easily do another 1,000km," Ms Neasham said in The Times. "Well, I think I'm good with this."
Mr Maher said in a video interview for horseracing news site Racing.com that his colleagues told him Ms Neasham found the start of the week hardest and Mr Corboy found the end of the week hardest.
"My knees were (wrecked) after half a day," Ms Neasham said.
"Didn't like the food! I tried to embrace* the culture. I ate enough that I wasn't hungry but that was the toughest thing. And not showering. As soon as I got off the horse I had a shower."
Australian Olympian Ed Fernon won last year's race.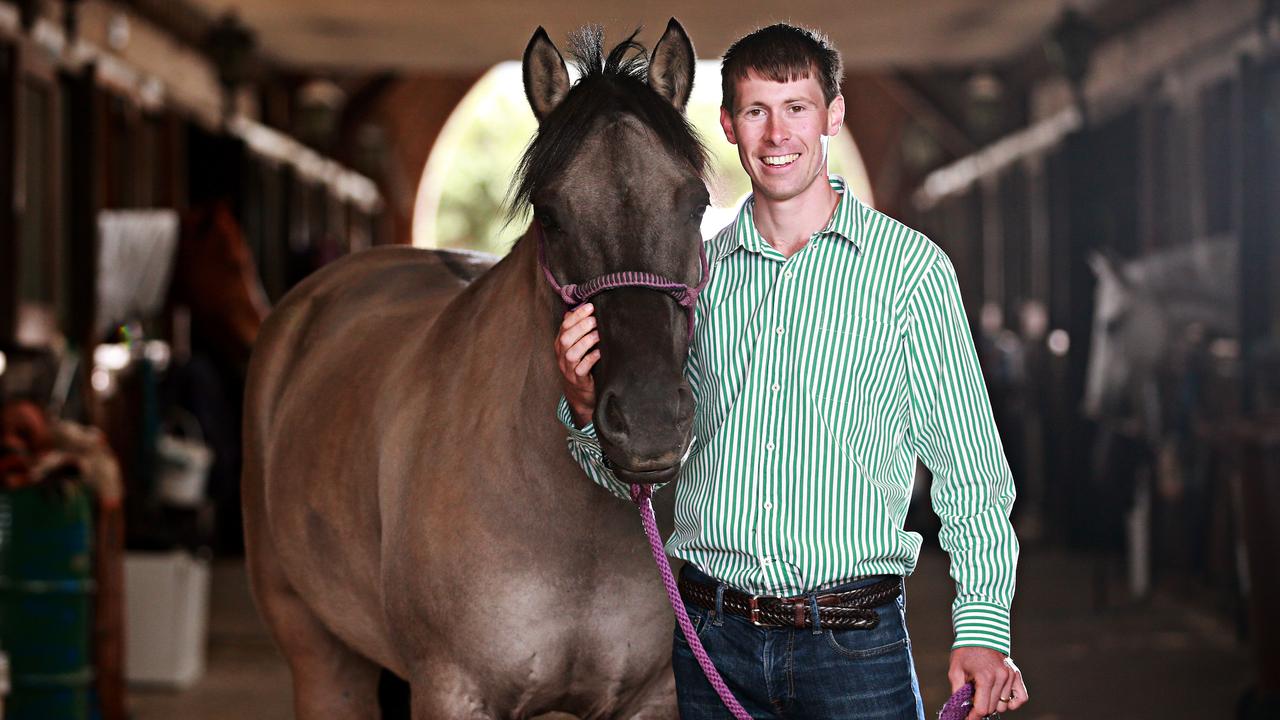 EXTRA READING
Steve Plain breaks neck then world record
Remembering the Light Horse heroes
Aussie climber on top of world
GLOSSARY
endurance: doing something difficult for a long time
remote: a long way from cities and towns
extreme: severe; very difficult
collarbones: thin bones across top of chest connecting shoulder to breastbone
dislocated: out of the joint
navigate: find your way
downright: total, complete
Genghis Khan: warrior and founder and leader of the Mongol Empire in 1100 and 1200s
embrace: hold or accept
LISTEN TO TODAY'S STORY
QUICK QUIZ
1. How many days and how far was the race?
2. What sort of horses do they ride?
3. Does everyone finish the race? Why or why not?
4. Who won last year's race?
5. Using the glossary, who is Genghis Khan and why is he mentioned in the story?
CLASSROOM ACTIVITIES
1. Medal presentation.
Imagine you are presenting the medals to this years' winners of the Mongol Derby. Write a speech that explains what the race is all about and highlights what makes this race unique, and so difficult. Finally present the medals to the winners, introducing a little about them and how they came to compete in this race.
Now imagine you are the winners and need to give a short acceptance speech. In your speech explain, why you competed, what you got out of the experience and what you found difficult.
Time: Allow 20 minutes
Curriculum links: English, Health and Physical Education
2. Extension: Can you solve these problems? You will need some information from the article to help you.
What was the average distance (in kilometres) that the winners travelled each day?
How many times would riders need to change horses throughout the race?
If there were 60 horses to choose from, how many would be dangerous? How many would refuse to budge?
Time: Allow 15 minutes
Curriculum links: English, Mathematics
VCOP ACTIVITY
After reading the article, with a partner, highlight as many connectives as you can find in pink. Discuss if these are being used as conjunctions, or to join ideas and create flow.
HAVE YOUR SAY: What would you most like about doing this race? What would you least like? Why?
No on-word answers. Use full sentences.