An Australian has become the first woman in almost 40 years to lift Scotland's famous Dinnie Stones.
The 332kg granite* boulders are so tough to raise most strongmen can't lift them.
Twenty-nine-year-old Leigh Holland-Keen completed the amazing strength challenge on Sunday in front of hundreds of people in Potarch, Aberdeenshire, UK.
"They are still the ultimate* stones," said Jim Splaine, who hoisted them 65 times. "There's 50 to 60 (other stones) in Scotland and the Dinnie Stones are the heaviest."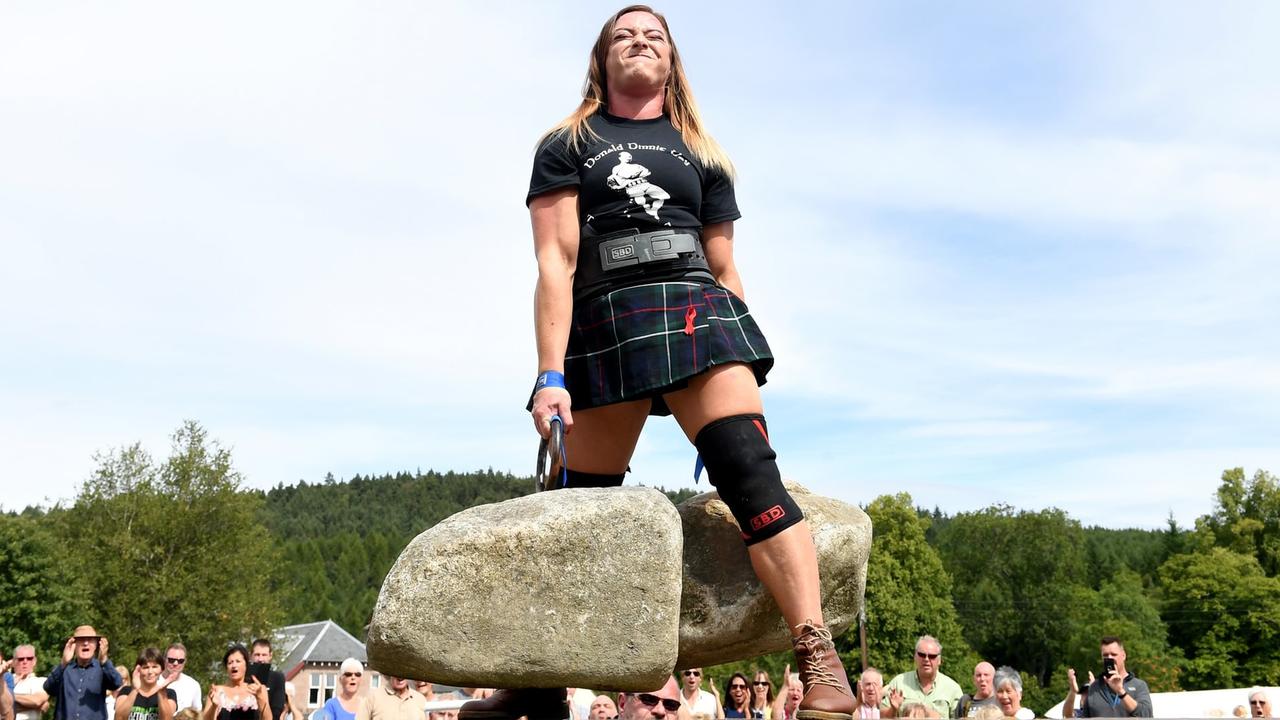 Ms Holland-Keen trained for a year before her success.
"Last year was the first time I actually had a go at it," she said. "It wasn't planned — I travelled over from Australia to Scotland with my stepdad and mum, who also lift, and was given an opportunity to do it."
On that first try she came close enough to lifting them to realise it was possible.
"I was very close to getting them a good lift, so after that I thought, 'Maybe I can actually do this if I put in some work.'"
"My sporting career is in strongwoman*, that's my background, so I have been constantly training for that. But over the past 6-7 months I mainly focused on deadlifts*, trap bar*, and deadlift holds."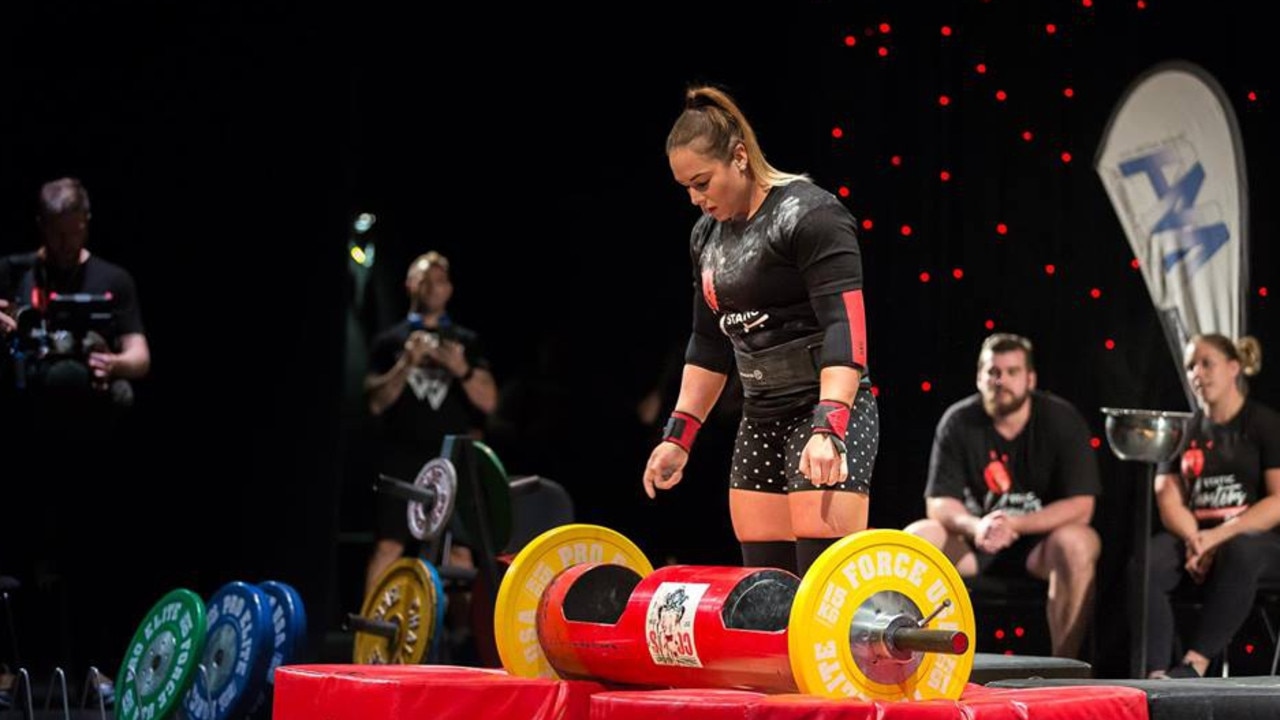 The stones are named after Donald Dinnie, an athlete from the 1800s who carried them 5m across a bridge in Potarch. They are thought of as one of the most difficult tests of strength for strong men and women, and only 76 people have succeeded in the past 60 years.
The last woman was an American in 1979.
"I was strangely calm" Ms Holland-Keen said, describing how she felt as she was about to lift.
"I'm actually a nervous person competing in my sport. I thought, 'If I do it, it's fantastic, but I can always come back and try again.' Not many females have attempted it, so it was pretty special."
Ms Holland-Keen found it helpful to imagine herself succeeding.
"It's mental*. Obviously there's a lot of training, but you do a lot of visualisation* on the day. It made me realise how much mental strength it takes to do it by watching these big guys — who I knew could lift it easily — and they were failing because they weren't there mentally."
For Ms Holland-Keen, who is a nurse, it all came together on the day.
"I was pretty ecstatic*. Relieved yes, physically very sore, but mentally I'm feeling pretty good."
Her mum Susie, 46, also managed a partial lift of the stones so "that was amazing".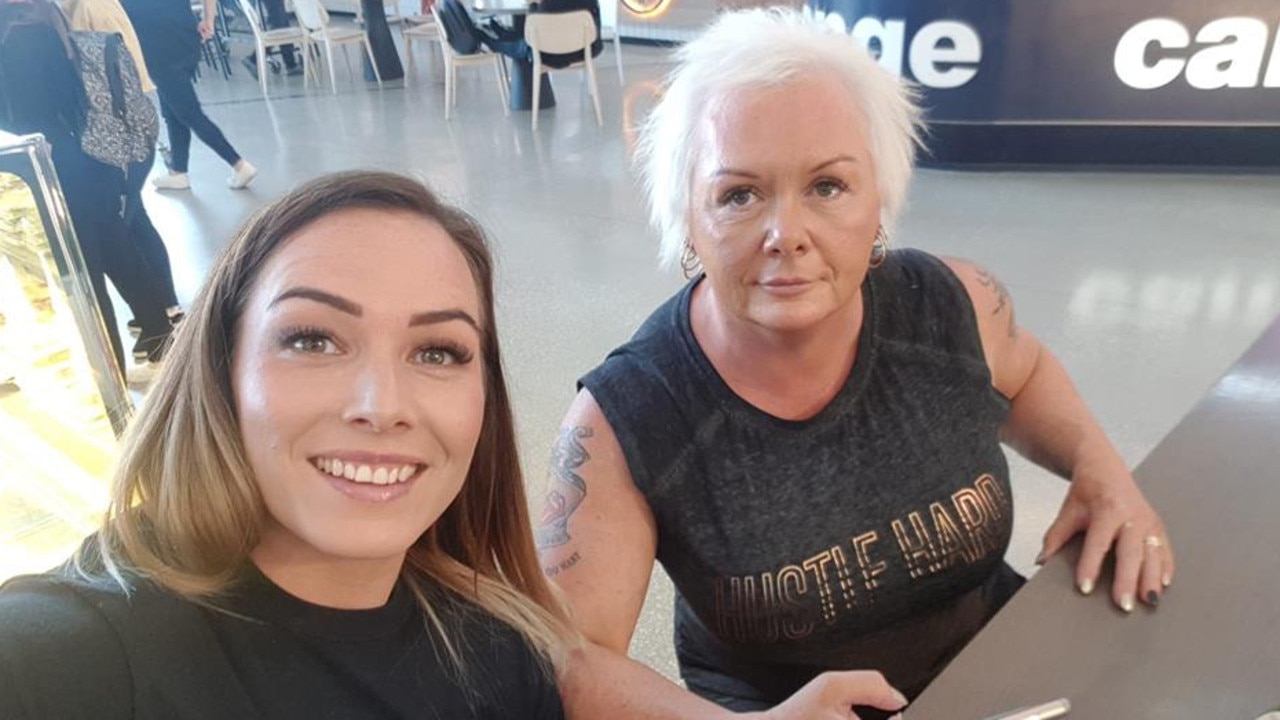 It was through her mother and stepfather that she got into the sport. She would watch them at competitions and they encouraged her to have a go.
"It's a constant challenge … there's always something to work on. But it's so good to achieve something you work towards."
Ms Holland-Keen said she hoped her feat* would encourage other women to take on the Dinnie Stones.
"Society* is slowly accepting females lifting weights and getting stronger. There's still a common myth* that lifting weights you will gain too much muscle and lose femininity* — it's not true, it takes years to build muscle."
She added: "But it's good to be strong … and I love it."
EXTRA READING
TV star is world's strongest man
Aussie teen boxer wins our first medal
GLOSSARY
granite: a type of rock
ultimate: the best or most extreme
strongwoman: competitive strength sport, including lifting, towing, throwing and pushing challenges
deadlifts: a weightlifting exercise with a bar and weights
trap bar: weightlifting equipment that works the trapezius muscles on the upper back and neck
mental: relating to the mind
visualisation: forming a picture in your mind
ecstatic: overwhelming excitement and joy
feat: big achievement
society: people living in your country or area
myth: common but false belief
LISTEN TO THIS STORY
QUICK QUIZ
1. How heavy are the Dinnie Stones?
2. Who was Donald Dinnie?
3. When did the last woman lift the stones?
4. What mental technique did Ms Holland-Keen find helpful?
4. Using the glossary, describe the sport called strongwoman or strongman.
CLASSROOM
1. Preparation
Leigh Holland-Keen achieved an incredible feat by lifting these stones, a challenge very few women can claim to have achieved.
What are some of the things that Leigh did to prepare for the challenge, physically and mentally?
In a two-column table labelled PHYSICALLY and MENTALLY mark down what she did to prepare physically and mentally for this lift. Under each explain how this helped her achieve her goal.
Not everything will be mentioned in the article. What other preparations can you assume she made? Write these in your table in a different colour, explaining how you think these would have helped her prepare.
Time: Allow 20 minutes
Curriculum links: English, Health and Physical Education
2. Extension: Leigh Holland-Keen is the first female to successfully lift these 332kg stones in nearly 40 years. Create a poster advertisement to encourage other women to attempt this feat. Use Leigh's success as a motivator.
Include information about where the event takes place, what it involves, the historical significance of the stones, the number of successful people to lift them in the past, and what physical and character traits it may take to be successful.
Time: Allow 45 minutes
Curriculum links: English, Health and Physical Education, The Arts — Visual Arts
VCOP ACTIVITY
After reading the article, with a partner, highlight as many connectives as you can find in pink. Discuss if these are being used as conjunctions, or to join ideas and create flow.
HAVE YOUR SAY: Every sport requires different skills and strengths. If you could choose any sport in the world to be a champion at, what would you choose? What appeals to you about that sport? What would be difficult about the training?
No one-word answers. Use full sentences to explain your answers.