Australia's flag-bearers, aerials hope Laura Peel and seven-time national figure skating champion Brendan Kerry, led the Australian team into the Beijing National Stadium during a colourful but pared back* opening of the 2022 Winter Olympics.
"It's such an honour and I'm truly grateful and so humbled to be able to lead the team into opening ceremony. Honestly, it feels like a dream,'' said Peel, 32.
Peel and Kerry, both three-time Olympians, led in a small contingent* of 18 Australian athletes for the opening ceremony on February 4.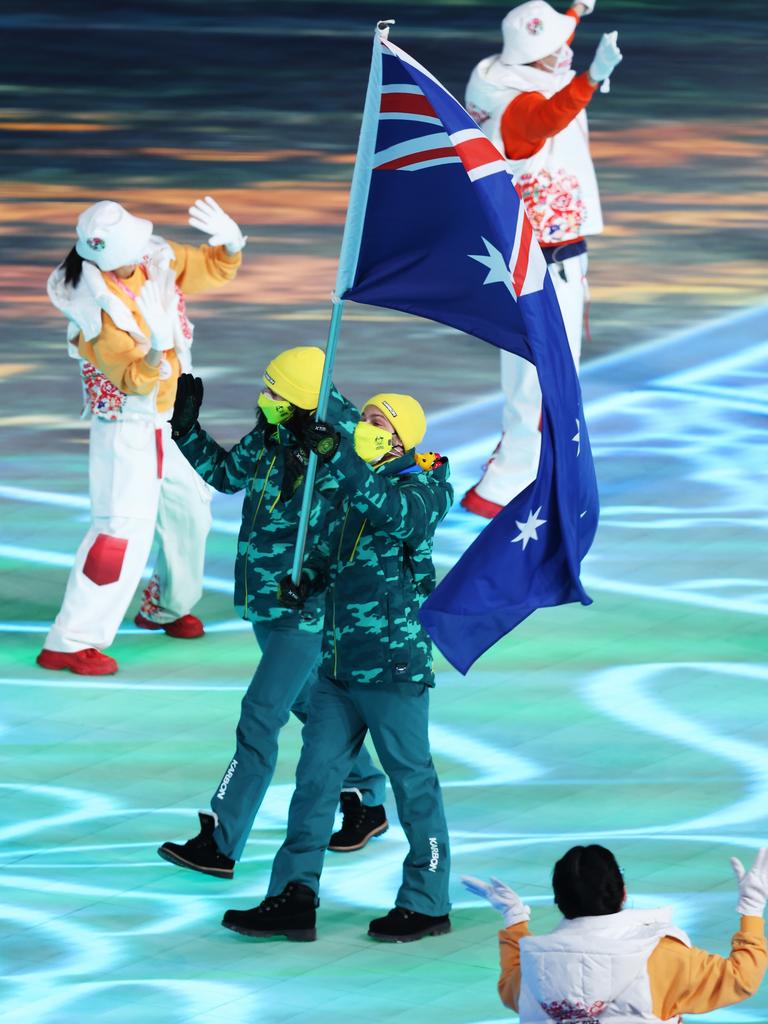 The remainder of the 43-strong team opted to stay in the warmth of the Olympic village to prepare for their competitions.
The opening ceremony – with its theme of "one world, one family" – followed the story of a snowflake using hundreds of amateur* dancers from local schools and universities.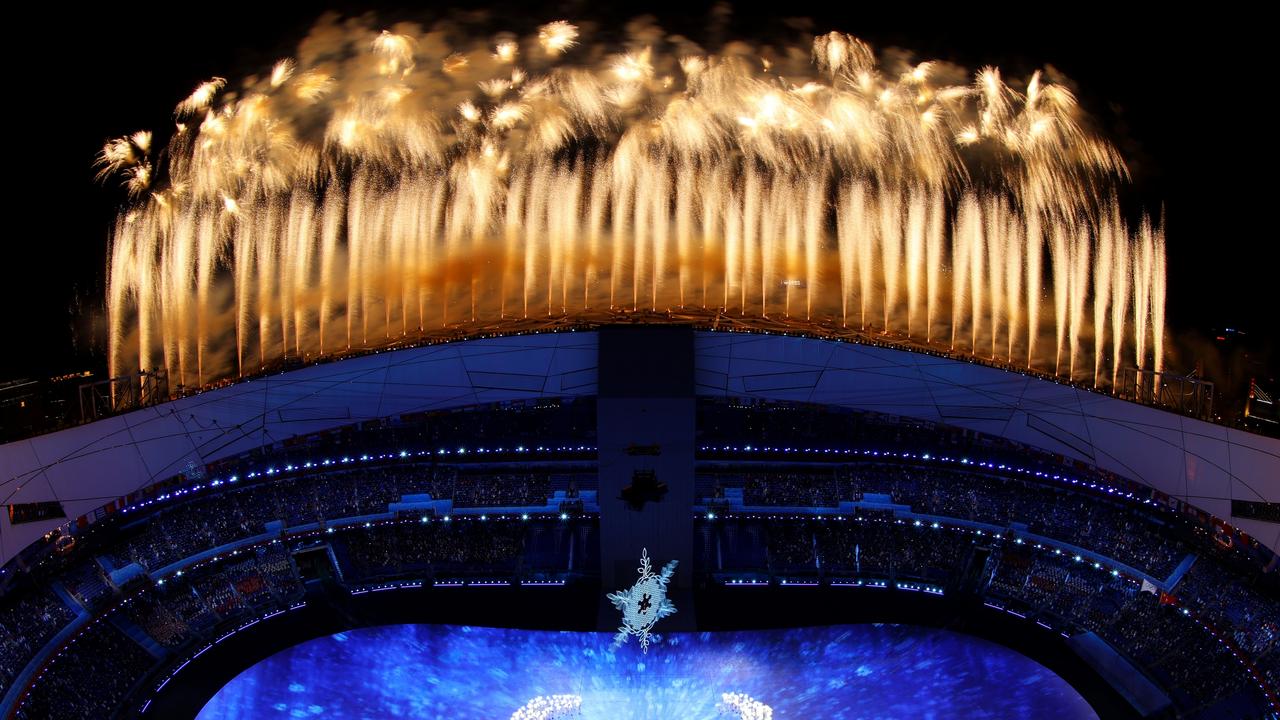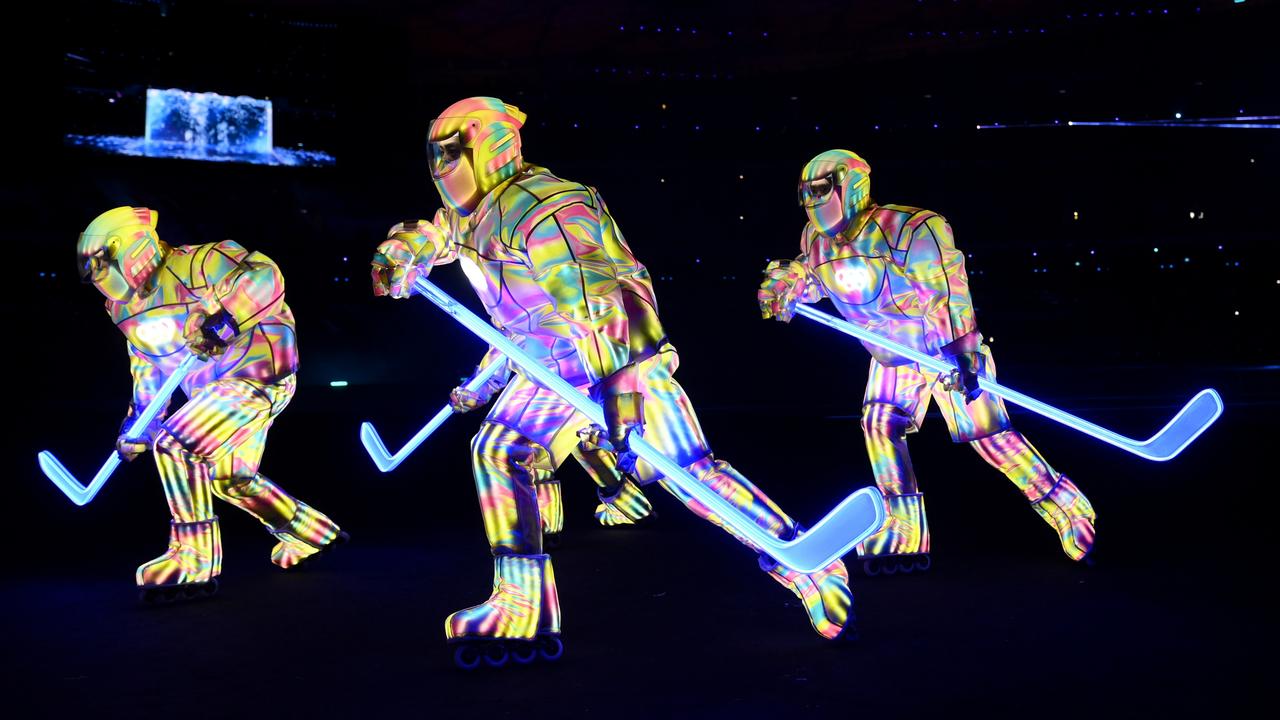 It was much shorter than the four-hour, $100 million opening ceremony China staged when it hosted the Summer Olympics in 2008.
This Winter Games ceremony, created once again by the Chinese filmmaker Zhang Yimou, ran for just under two hours and used 3000 performers, compared to the 15,000 performers who took part 14 years ago.
With strict Covid-19 restrictions in place, the crowd in the stadium, which is also known as the "Bird's Nest", was kept to just 20,000.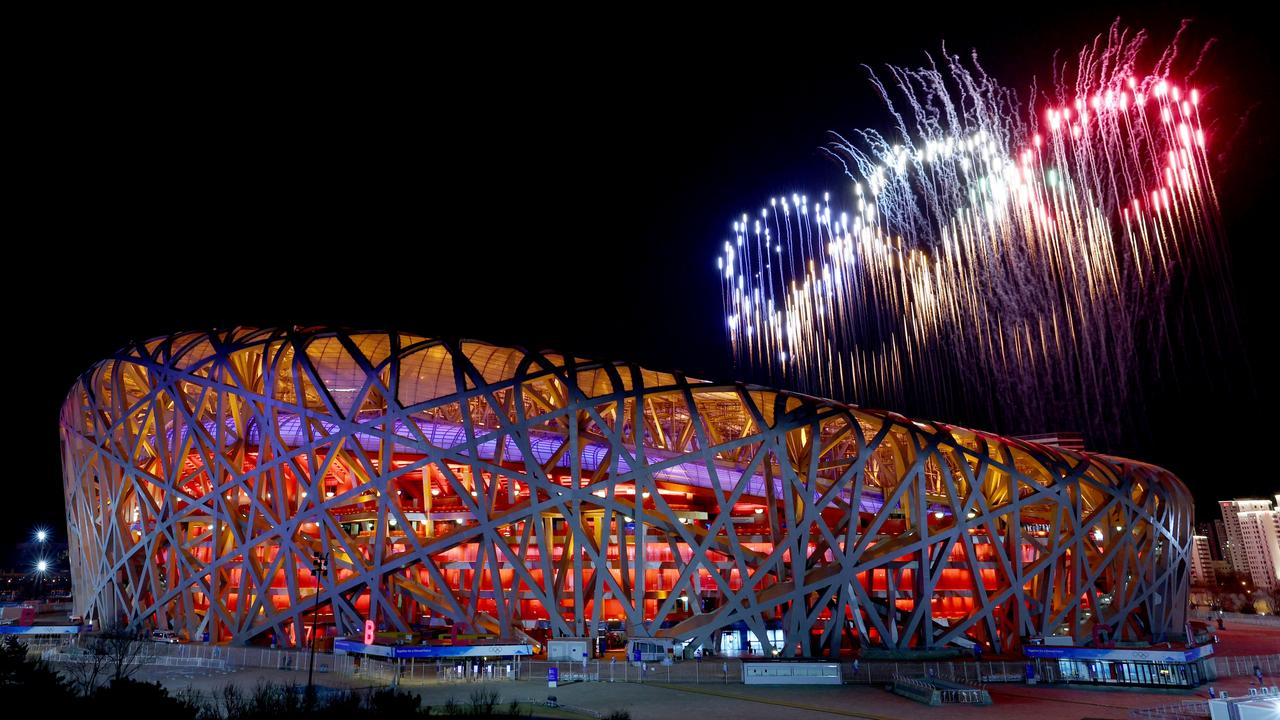 The Australians who followed Peel and Kerry out for the opening ceremony were curler Dean Hewitt, short track speed skater Brendan Corey, figure skater Kailani Craine, skeleton competitor Nick Timmings, bobsledders Bree Walker, Kiara Reddingius and Sarah Blizzard, snowboard cross stars Belle Brockhoff, Adam Lambert, Adam Dickson, Josie Baff and Cam Bolton, and cross country skiers Phil Bellingham, Seve de Campo, Hugo Hinckfuss and Lars Young Vik.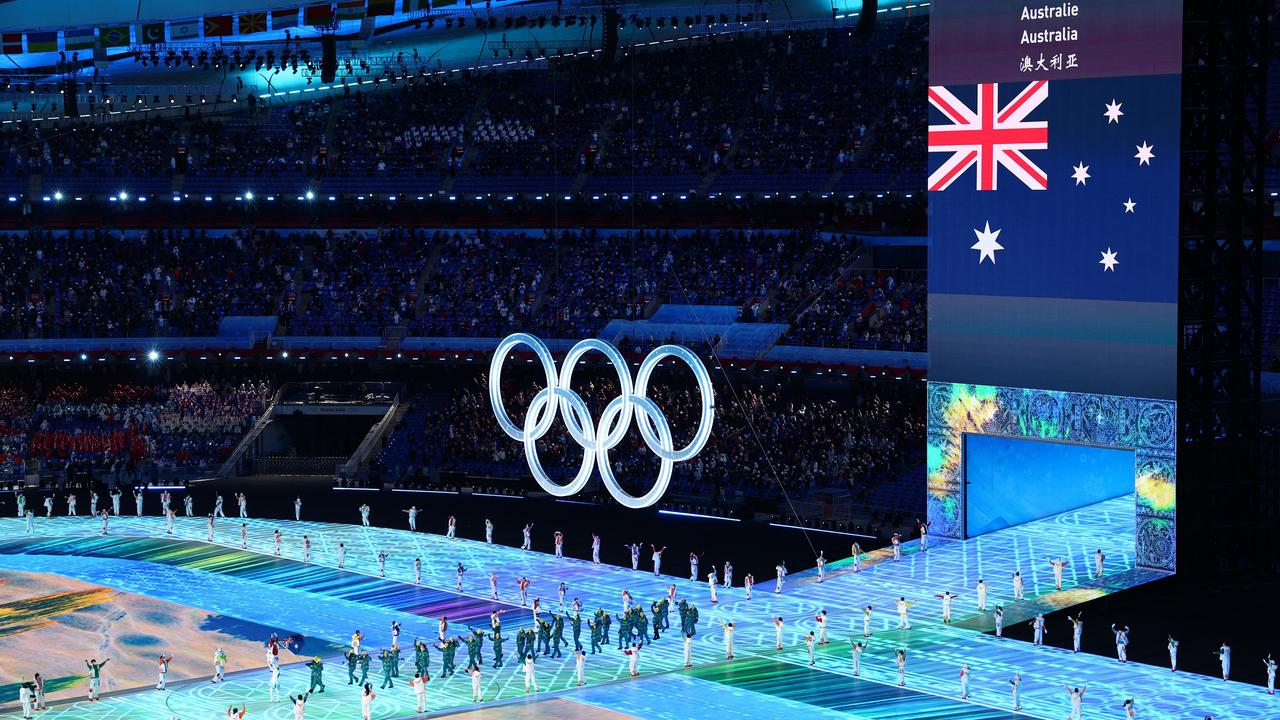 International Olympic Committee president Thomas Bach, an Olympic gold medal-winning fencer, repeated his claim that the Games brought the world together.
"In our fragile* world, where division, conflict and mistrust are on the rise, we show the world: yes, it is possible to be fierce rivals, while at the same time living peacefully and respectfully together," Bach said.
"This is the mission of the Olympic Games. Bringing us together in peaceful competition. Always building bridges, never erecting walls. Uniting humankind in all our diversity*."
But along with Covid-19, human rights* concerns continue to overshadow the Games.
China has been accused of human rights violations* against the country's minority* Uyghur population and the recent disappearance of Chinese tennis player and three-time Olympian Peng Shuai has also caused international alarm.
GLOSSARY
pared back: reduced
contingent: group
amateur: not professional
fragile: easily broken or damaged
diversity: differences
human rights: basic rights that all people have including to live safely and freely and to be able to speak about what you believe
violations: doing things that are not allowed by law or rule
minority: small number, not the main group in a society
EXTRA READING
Meet our top Winter Olympic medal hopefuls
Jakara hopes new trick is a Winter Olympics winner
Cool facts about the Winter Olympics
QUICK QUIZ
Who were Australia's joint flag-bearers?
How many times has each of the flag-bearers competed at the Olympics?
What was the theme of the Opening Ceremony?
How long did the Opening Ceremony last?
How does this compare to the Summer Olympics Opening Ceremony in Beijing in 2008?
LISTEN TO THIS STORY
CLASSROOM ACTIVITIES
1. Flags
Draw and colour the national flags of three other nations (besides Australia) that have teams at the Winter Olympics.
Research the design of one of these flags and then write a brief explanation of what the designs represents.
Time: allow 25 minutes to complete this activity
Curriculum Links: English; Health and Physical Education; HASS
2. Extension
Explain what the design of Australia's flag represents. Now imagine you have been asked to design a new flag to represent the modern Australian people and society. Draw and colour your design.
Time: allow 20 minutes to complete this activity
Curriculum Links: English; Health and Physical Education; HASS; Music
VCOP ACTIVITY
My Olympic Hero
Write a letter to one of the Winter Olympic Athletes. Explain to them how proud you are of them, why they are an Olympic hero to you, and that you have noticed them. Your letter can be anonymous or you can personally sign it off.
Remember when writing a letter:
Start with a greeting such as "Dear Sir,"
Then on a new line, write the body of the letter
Finish with a closing such as "Kind regards,"
And finally, sign the letter
Try to include detail and emotion in the letter to connect with your target audience, your Olympic hero.