Australian snowboarder Simon Patmore has become the first Australian male to medal at both a Summer and Winter Paralympic Games*.
His record is even more impressive when you realise Patmore only took up snowboarding competitively* just over three years ago
Six years after winning bronze at the London Paralympics, as a 200m sprinter, Patmore claimed gold in the men's snowboard cross, defeating Italian Manuel Pozzerle in the final.
It was Australia's first Winter Paralympic gold medal in 16 years.
The history-making run had a moment of drama when Patmore, leading the Italian, suffered a slight wobble as he headed down the mountain.
Patmore wondered if it was going to ruin his medal chances.
"Yes. I thought it was over," Patmore said. "I honestly thought it was over. Thank God it was great snow conditions to keep me up … I just threw it out of my mind and continued to race down."
And as for his emotions?
"I was just holding back the tears," the 30-year-old admitted.
"My goggles fogged up as soon as I crossed the line. I had to collapse on the ground or I would have run straight into everyone."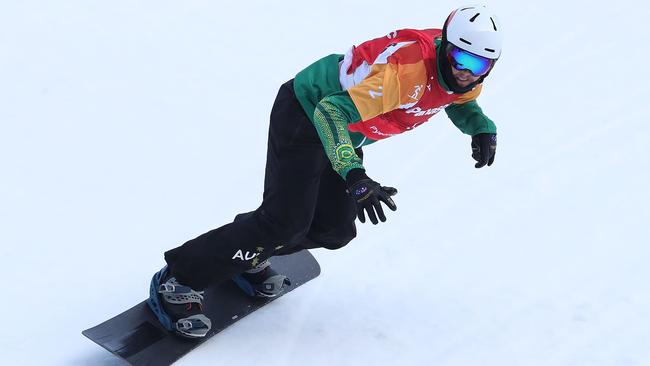 Born with Erb's palsy — a disease which paralysed the nerves in his left arm — Patmore had seen snow only once when the Australian Paralympic identification team approached him in 2014.
However, the Queenslander is now only the sixth athlete to compete in both Summer and Winter Paralympic Games and joins Jess Gallagher as the only other dual* medallist.
He is also our first Winter Paralympian to win gold since Salt Lake City, 2002.
Asked if he was aware of just how long the drought* had been, Patmore continued: "I don't know how long but, man, when you guys say first gold for a while and first male athlete for Summer and Winter, I'm really proud.
"I really want to show everyone that it can be done."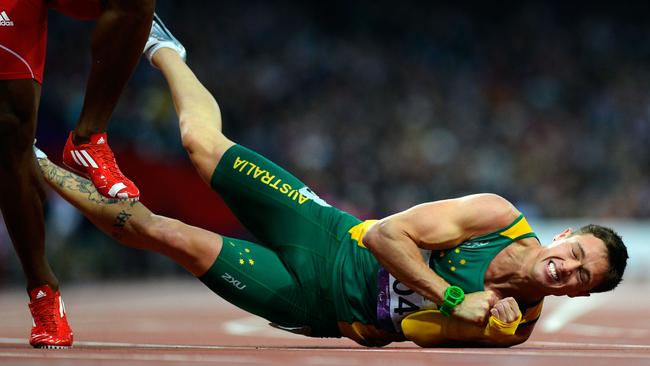 Patmore is just as impressive on land as he is on snow.
Able to run 100m in 11.14 seconds, the Aussie also won gold at the 2010 Commonwealth Games, before taking the bronze medal at the London Paralympics in 2012.
GLOSSARY
Paralympic Games: a major international multi-sport event involving athletes with a range of disabilities
competitively: in a way that strives to gain or win something by defeating others
dual: having two parts
drought: a period without success
LISTEN TO TODAY'S STORY
CLASSROOM ACTIVITIES
1. Y Chart
Complete the Y chart below for what was going on in Simon Patmore's head when going for gold in the Winter Paralympics. Use as many adjectives as you can from the Kids News article.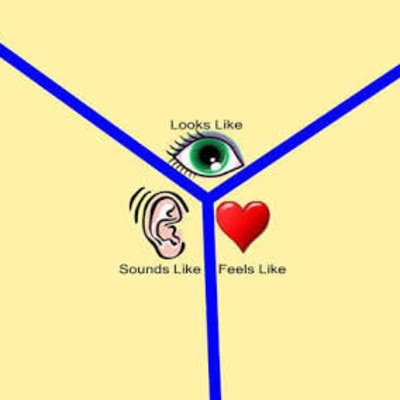 Extension: Make a list of all Simon Patmore's athletic achievements as detailed in the article.
Time: Allow 15 minutes
Curriculum links: English
2. Paralympian Profile
On a computer or poster paper, create a Paralympian profile on Simon Patmore. Contain it to one page and include all the information you can in chronological dot points. Be sure to include some pictures to make it look interesting.
Extension: Choose another Paralympian competing in the Winter Games to profile.
Time: Allow 40 minutes
Curriculum links: Health & Physical education, Digital technologies, English
VCOP ACTIVITY
After reading the article, with a partner, highlight as many wow words or ambitious pieces of vocabulary that you can find in yellow. Discuss the meanings of these words and see if you can use them orally in another sentence.
IN ONE SENTENCE, TELL US WHAT YOU THINK ABOUT TODAY'S STORY
Please do not use one-word answers as they will not be published. Explain what you enjoyed or found interesting about the article. Use lots of adjectives.