BASKETBALL: Australian Patty Mills landed a shot with 6.8 seconds to play to hand the San Antonio Spurs a 143-142 victory in overtime and keep the Los Angeles Lakers winless with LeBron James.
James finished with 32 points, 14 assists and eight rebound, but the superstar missed two free throws with 12.8 seconds to play, and Mills coolly put the Spurs ahead.
James then missed a long shot at the buzzer.
Mills finished with 12 points, two rebounds and three assists from his 31 minutes on court.
"It's always good when you make shots or make an impact," Mills said. "Other than that shot, it was a team victory. It was a gutsy win. Everyone participated."
LaMarcus Aldridge had 37 points and 10 rebounds as San Antonio notched up* their first win of the season.
Meanwhile, Aussie Joe Ingles had a night to forget as the Jazz suffered a 92-84 defeat to the Grizzlies in Utah. Ingles, who started the season with scores of 22 and 27 points, hit just four- from-13 shots to finish with only nine points against Memphis.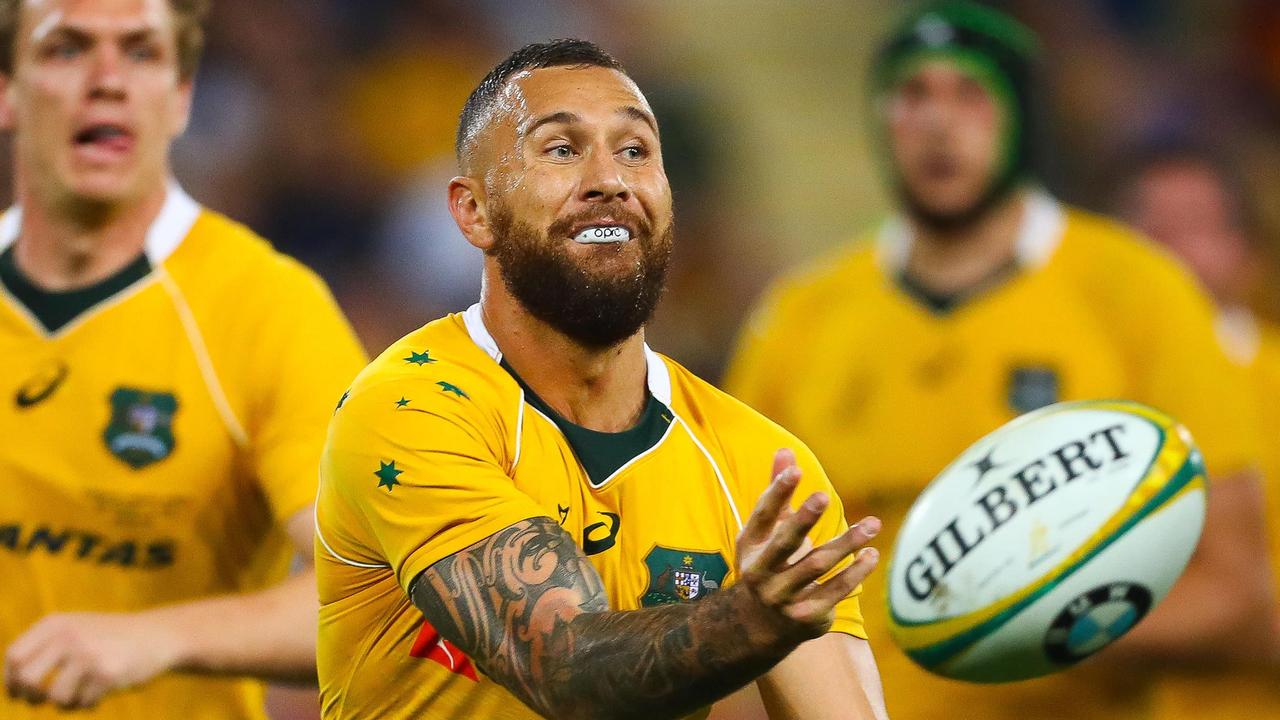 RUGBY UNION: Will Genia believes the Melbourne Rebels can win next year's Super Rugby competition after signing former Wallabies star Quade Cooper.
Cooper was contracted to the Reds for the 2019 Super Rugby season but was released with their blessing after being snubbed by coach Brad Thorn this year.
"The guy is a special player and he's got some strengths that no other player has in the world," Genia said. "I know he's going to have a huge impact on the group and he'll definitely give us an opportunity to win the comp*."
Cooper has signed a one-year contract and will join the Rebels in mid-November for the start of their 2019 pre-season as he looks to add to his 70 Test and 119 Super Rugby caps.
NETBALL: Giants defender Sam Poolman has the chance to do something not even current Diamonds players have achieved after being named to captain Australia in this weekend's Fast5 world series.
Poolman is hoping to become the first Australian captain in nine years to lead her country to victory in the adapted* game. While a world power in the traditional game having won every major title on offer, Australia strangely has been far less dominant in the five-a-side game which involves shortened quarters, multiple point shots and double point power plays.
Poolman is hoping this changes when Australia hits the court this weekend in Melbourne for the ninth edition of the world series.
"That's what we are aiming for, that first win for Australia,'' Poolman said.
Since 2009 Australia has won six silver and six bronze medals in Fast5.
GLOSSARY
notched up: recorded
comp: short for competition
adapted: adjust to new rules or conditions
QUICK QUIZ
1. How many minutes did Patty Mills spend on court?
2. Which team released Quade Cooper so he could play for the Rebels?
3. How many years has the Fast5 world series been running?
4. Which team does Aussie basketballer Joe Ingles play for?
VCOP ACTIVITY
With a partner see if you can you identify all the doing words/verbs in this text. Highlight them in yellow and then make a list of them all down your page. Now see if you and your partner can come up with a synonym for the chosen verb. Make sure it still makes sense in the context it was taken from.
Try to replace some of the original verbs with your synonyms and discuss if any are better and why.
Curriculum Links: English, Big Write and VCOP
HAVE YOUR SAY: Who is the best Aussie shooter in the NBA? Why?
No-one-word answers. Use full sentences to explain your thinking.