There are some sports at the Winter Olympics where it pays to be out of control.
Mogul skiing is one of them.
It is not a sport for the faint hearted* because it involves skiing down a steep, icy slope that is covered in bumps.
Competitors not only need to get to the bottom quickly, but they must pull off a series of crazy tricks to impress the judges. And to be the very best, they also need to take risks, even when it frightens the life out of them.
"That's definitely mogul skiing for you," said Jakara Anthony, one of Australia's top medal hopes at the Beijing Winter Olympics in China.
"When you ride on that edge is when you're going to do your best skiing. It's a very scary place to get to, but it's a pretty awesome feeling too when you get there."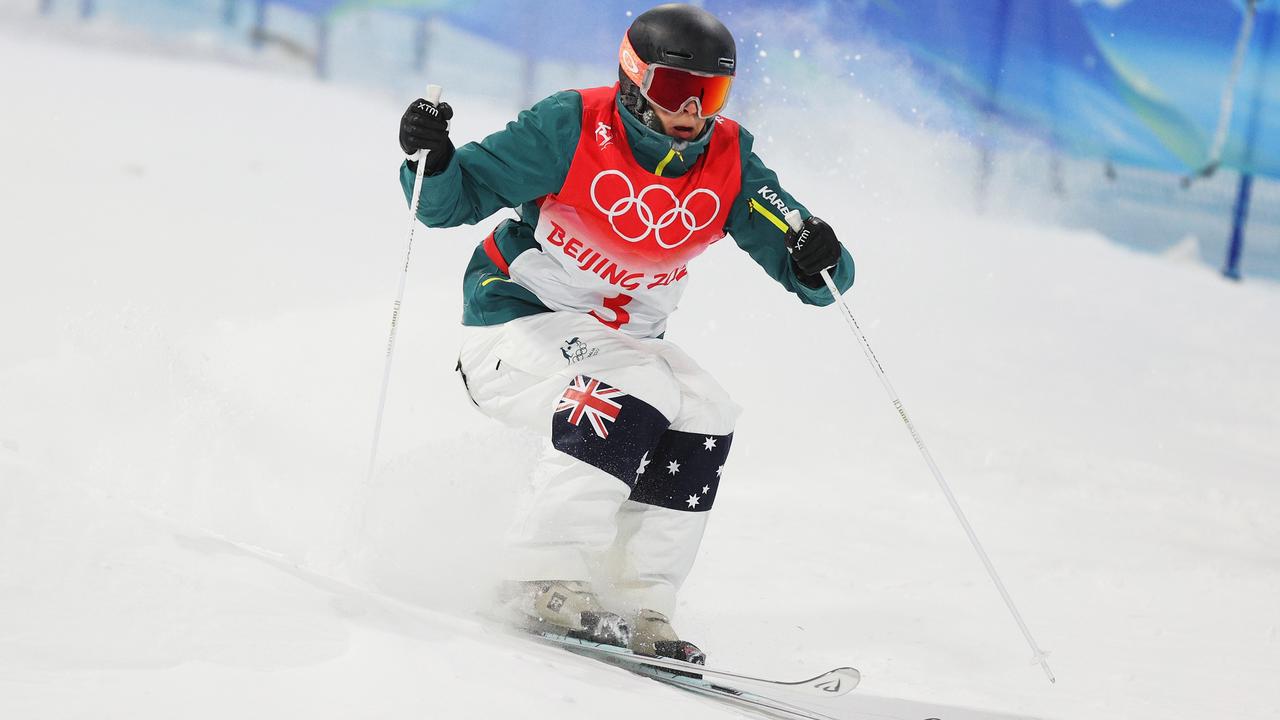 Life on the edge is an occupational hazard* for Anthony.
Aged just 23, she has a fearless approach to the sport, plus a new trick that she started this season and hopes will get her on the medal podium in China.
It is called a Cork 720 mute – a full flip with two rotations and a grab of her skis in mid-air – and is so outrageous that hardly anyone else in the world will even attempt it.
"In the women's field, in competition right now, I am the only person," she said.
"There are some other girls that I've seen do it in training, but not competed it yet. And in the men's field there's a couple of men who do it as well."
If she lands the jump at the Olympics, it'll go a long way to getting her on the medal podium as it scores so highly because of the extra degree of difficulty.
But that's not the only thing she has to nail because the judges also take into account speed and style on the turns.
That's easier said than done under the suffocating pressure of the Olympics but if her first appearance at the big show is any guide, she'll cope just fine.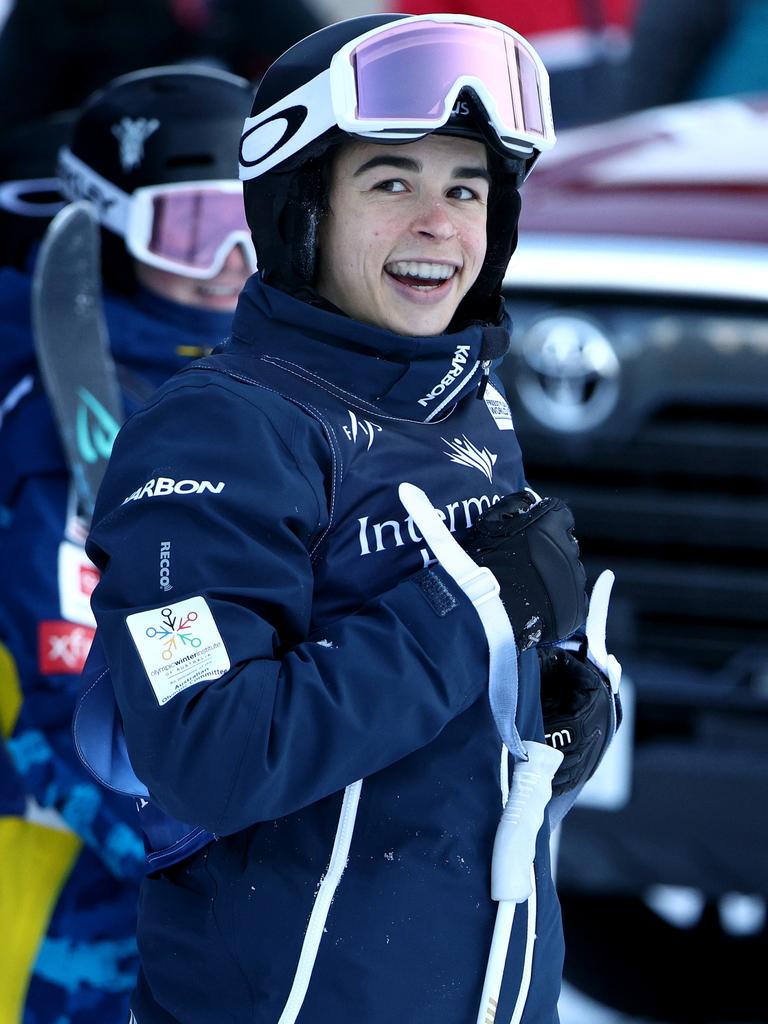 Anthony was still a teenager when she competed at the 2018 PyeongChang Games in South Korea but took it all in her stride to finish fourth, just missing out on a medal.
"I was so excited to get that fourth place. That was a personal best result for me at the time so I wasn't disappointed at all," she said.
"There was no doubt about it that I wanted to go to ­another Games after that.
"Obviously, it's been four years so I've done a lot of training, physically and ­mentally, and I've learnt a lot about myself.
"The main thing I've learnt is that I am capable of a lot more than I give myself credit for so I just need to really let myself live up to that.
"It's such a unifying thing, the Olympics. It's so special to be a part of it."
The Beijing Winter Olympics opening ceremony takes place on Friday, February 4, with about 3000 athletes from 90 nations competing in 15 sports over the next 16 days.
Australia's team consists of 43 athletes – 22 females and 21 males – who will compete in 10 events across five sports.
GLOSSARY
faint hearted: timid, lacking courage
occupational hazard: a risk or hazard that is part of someone's job
EXTRA READING
Cool facts about the Winter Olympics
Aussie 15-year-old breaks half-pipe world record
Scotty James wins half-pipe bronze medal
Graham wins Olympic silver in moguls
QUICK QUIZ
Which city is hosting the 2022 Winter Olympic Games?
What event is Jakara Anthony competing in?
How old is Jakara Anthony?
What is her new trick called?
How many Australian athletes are competing at the 2022 Winter Olympics?
LISTEN TO THIS STORY
CLASSROOM ACTIVITIES
1. Be Inspired
"It's a very scary place to get to, but it's a pretty awesome feeling too when you get there."
Create a story inspired by this statement.
Time: allow 25 minutes to complete this activity
Curriculum Links: English
2. Extension
Design a special logo for the mogul skiers. Your logo must symbolise, capture or express what you think this sport is all about.
Time: allow 30 minutes to complete this activity
Curriculum Links: English, Health and Physical Education, Visual Communication Design
VCOP ACTIVITY
Athlete Profile
It's time to shine a spotlight on our Winter Olympic athletes. Create a template for a character profile that you can fill in with all the information you want to know about some of our athletes. Make sure the layout has subtitles, and perhaps questions under each subtitle, to help you fill it in.
Extension: Let's test your layout. Can you use the character profile layout and fill it in with information about yourself? Check to see if you included enough categories. Will we learn a lot about you, or do you need to add more sections. Share your fact file with your class, so they can learn more about you.