Jakara Anthony, take a bow, because this is the stuff that dreams are made of.
Australia has a new Winter Olympic champion and a hero to a new generation of skiers.
Anthony has become just the sixth Aussie to win the greatest prize in winter sports after her historic victory in the women's moguls in Beijing late on Sunday night.
Australia's first champion in 12 years, the Victorian joins one of the country's most exclusive* clubs, alongside Steven Bradbury, Alisa Camplin, Dale Begg-Smith, Torah Bright and Lydia Lassila.
And just like each of her predecessors*, Anthony earned her gold medal the old-fashioned way, with skill, guts and nerves of steel.
"It was my childhood dream come true and that is something so special," Anthony said on Channel 7 a few hours after winning gold. "I was so lucky to be able to share that with my team there and have everybody back home watching it and it was just an incredible experience.
"It has taken a lot of work and there has been a lot of really tough times but the processes that we have put in place and we have really committed to solidifying* have really shown to come through with the goods.
"I'm really thankful for all of the time and effort that they put into me and the person in the athlete that they have helped me become."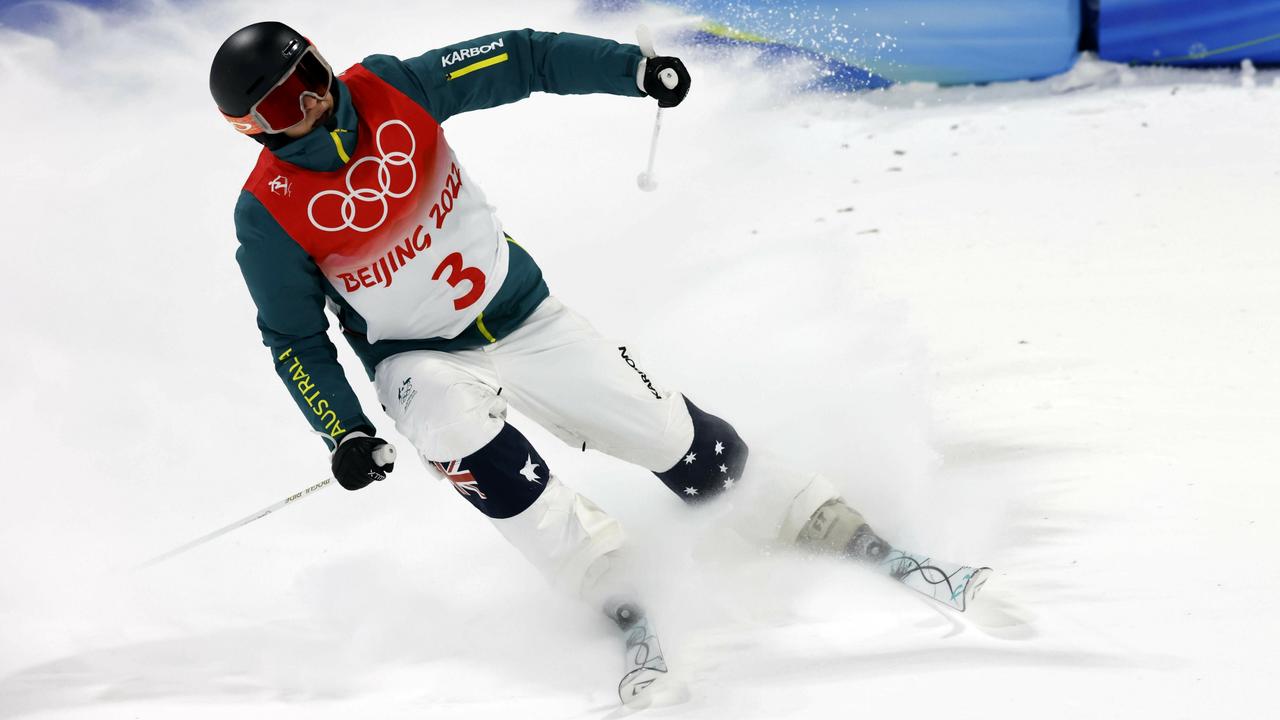 Anthony almost made it look easy as she led after every round, but in reality moguls is one of the hardest, most punishing* skiing events in extreme winter sports.
Competitors have to put their bodies on the line every time – racing down a steep, icy slope packed with bumps.
Every trip down the course is a white-knuckle ride but the trick is to get there as fast as possible while also impressing the judges with an assortment of flips and spins on the way down.
The room for error is very small, with tiny slips resulting in skiers face-planting in the snow. Serious injuries are common but to win gold, the best have to ski right on the edge of control.
Asked about the danger element to her sport, Anthony said: "I think that moguls look a lot worse than they feel."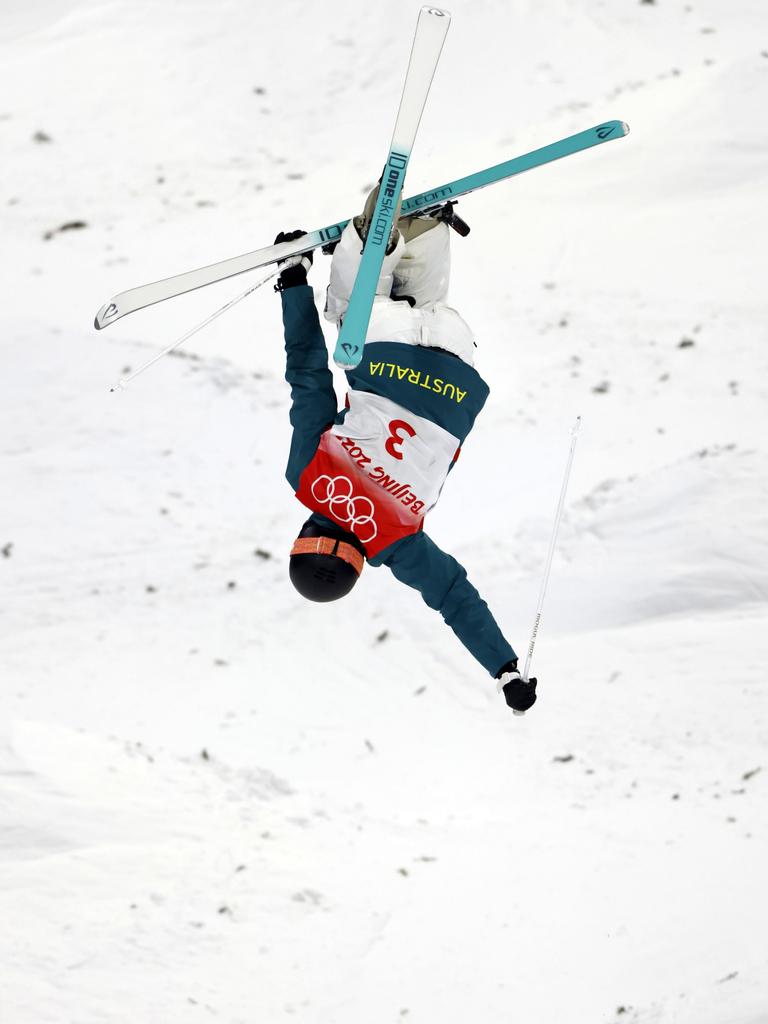 A calculated* risk-taker, Anthony earned a winning score of 83.09 points in the six-woman super final in the Zhangjiakou mountains.
A natural who started skiing when she was just four, Anthony has been earmarked for greatness from a young age, rapidly going through the junior representative ranks then onto the world stage.
She was selected for the last Olympics in PyeongChang in 2018 when she was just a teenager but showed what she was made of by finishing fourth, seemingly unaffected by the pressure.
She has gone from strength to strength ever since, winning a silver medal at the 2019 world championships and finishing on the podium at all but one of the seven World Cup meets she has entered this season.
But what helped set the Australian apart in the final was her signature trick.
It is called a Cork 720 mute – a full flip with two rotations and a grab of her skis in midair – hardly anyone else in the world will attempt it but it's what helped her get the gold and become a legend.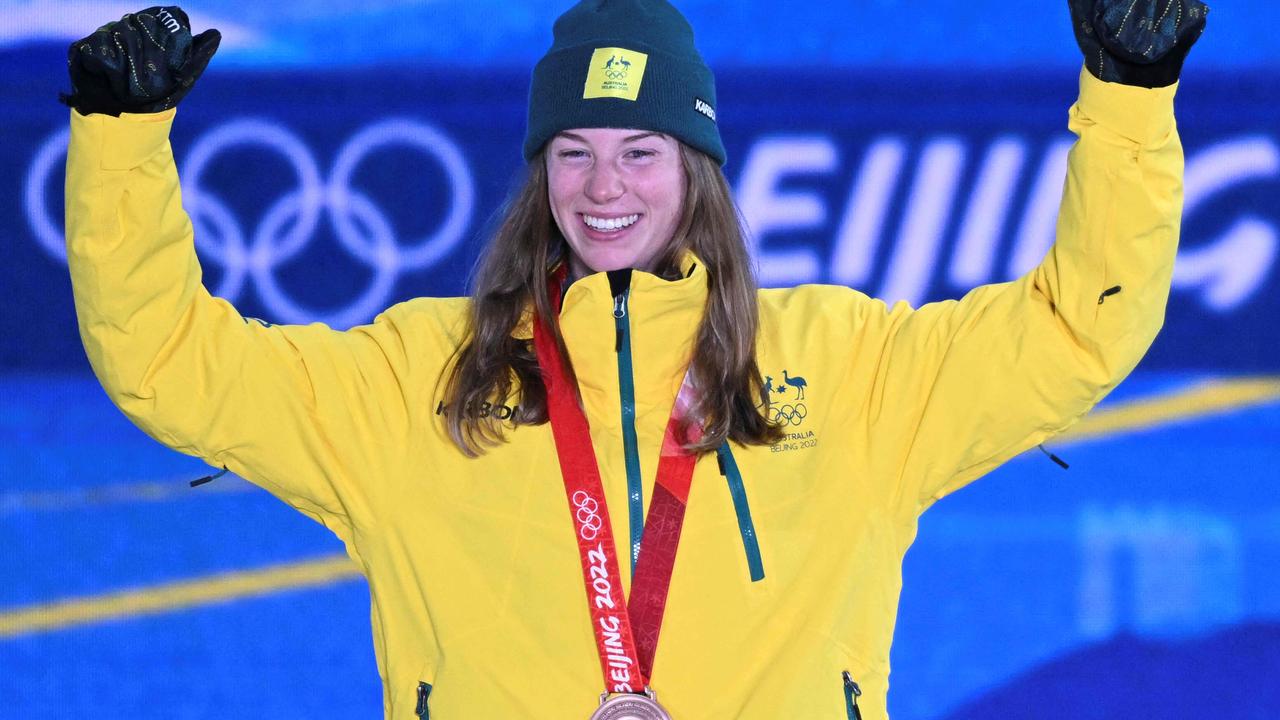 Her win capped an unforgettable day for the Australian team in Beijing after Tess Coady collected bronze in snowboard slopestyle earlier on Sunday.
It marks the first time Australia has won two medals in a single day at any Winter Olympics and comes 20 years after Bradbury and Camplin won the country's first gold medals in Salt Lake City.
Coady's final run in the final was a best of three result of 84.15 points.
That put her in the bronze medal position, but there were seven athletes still to finish.
"I didn't think my score was going to hold because I knew who else was coming down," she said. "They are so talented and for sure I thought they would land (their tricks), so I was just telling myself I was really proud of what I had done just getting here.''
Additional reporting by Jacquelin Magnay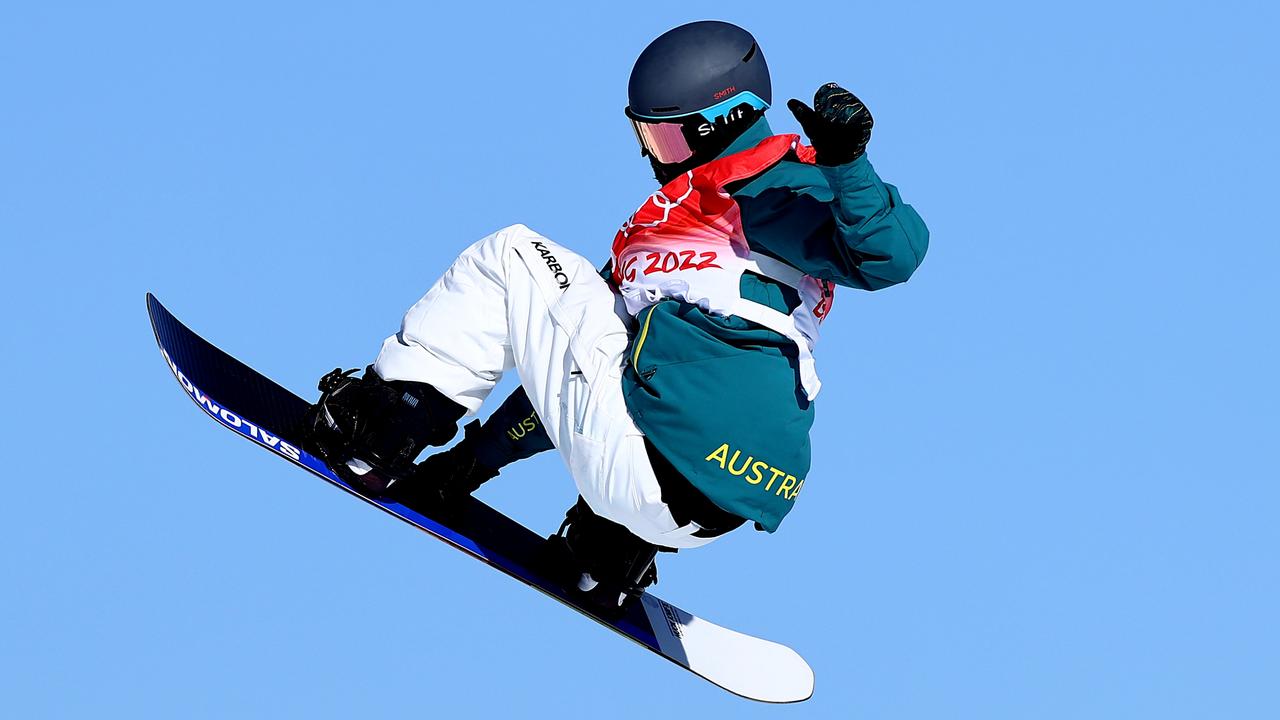 GLOSSARY
exclusive: here, restricted to a small group
predecessors: people who have come before in achievement, office or standing
solidifying: making stronger, reinforcing, making something certain or definite
punishing: demanding, strenuous,
calculated: deliberate, planned, done with awareness
EXTRA READING
Jakara hopes new trick is a Winter Olympics winner
Aussies fly the flag at Winter Olympics opening
Meet our top Winter Olympic medal hopefuls
QUICK QUIZ
How many times has Australia won gold at the Winter Olympics?
What is Anthony's home state?
How many women competed in the moguls super final and what was Anthony's winning score?
How old was Anthony when she started skiing?
Tess Coady won Australia's first medal of the Games in what event?
LISTEN TO THIS STORY
CLASSROOM ACTIVITIES
1. Interview with a gold medallist
What a performance from Jakara Anthony! Imagine you are a sports presenter covering the Winter Olympics and are given the task of interviewing Anthony following her medal winning performance. Make a list of questions you would ask.
Time: allow 15 minutes to complete this activity
Curriculum Links: English; Health and Physical Education; Personal and Social Capability
2. Extension
What interview questions would you ask one of the competitors who didn't win? Remember to show sensitivity in your questioning as they are likely to be feeling disappointed.
Time: allow 10 minutes to complete this activity
Curriculum Links: English; Health and Physical Education; Personal and Social Capability
VCOP ACTIVITY
Winter Olympic Poem
Imagine you are an athlete and have just competed in your Winter Olympic event. Write a poem to describe your experience.
You can either start each line the same way – I see, I feel, I touch, I taste, I smell, I am – or you can use "show don't tell" to describe each of the sensations.