Ben Simmons has become Australia's first NBA All-Star*.
Simmons' dream became reality today (Friday) when he was selected as an Eastern Conference* reserve* for the 2019 NBA All-Star Weekend in Charlotte on February 18.
The historic achievement is a huge tick of approval* for the 22-year-old Melbourne-born guard's consistent* form this season.
Simmons was overlooked for All-Star selection in his outstanding* rookie* season last year but his strong numbers in 2018-2019 meant he couldn't be left out again.
He has averaged 16.7 points, 9.5 rebounds and 8.2 assists to lead the Philadelphia 76ers to third in the Eastern Conference.
The NBA All-Star reserve positions are chosen by the league's coaches.
Simmons' selection is a historic moment for Australian basketball. Previous Aussie stars such as Luc Longley and Andrew Bogut missed out on All-Star selection at a time when coverage of NBA was not so big on the internet or pay TV.
Simmons' close friend LeBron James tweeted his congratulations shortly after the All-Star selections were announced.
"Yes sir," James said. "Rumble young man, rumble."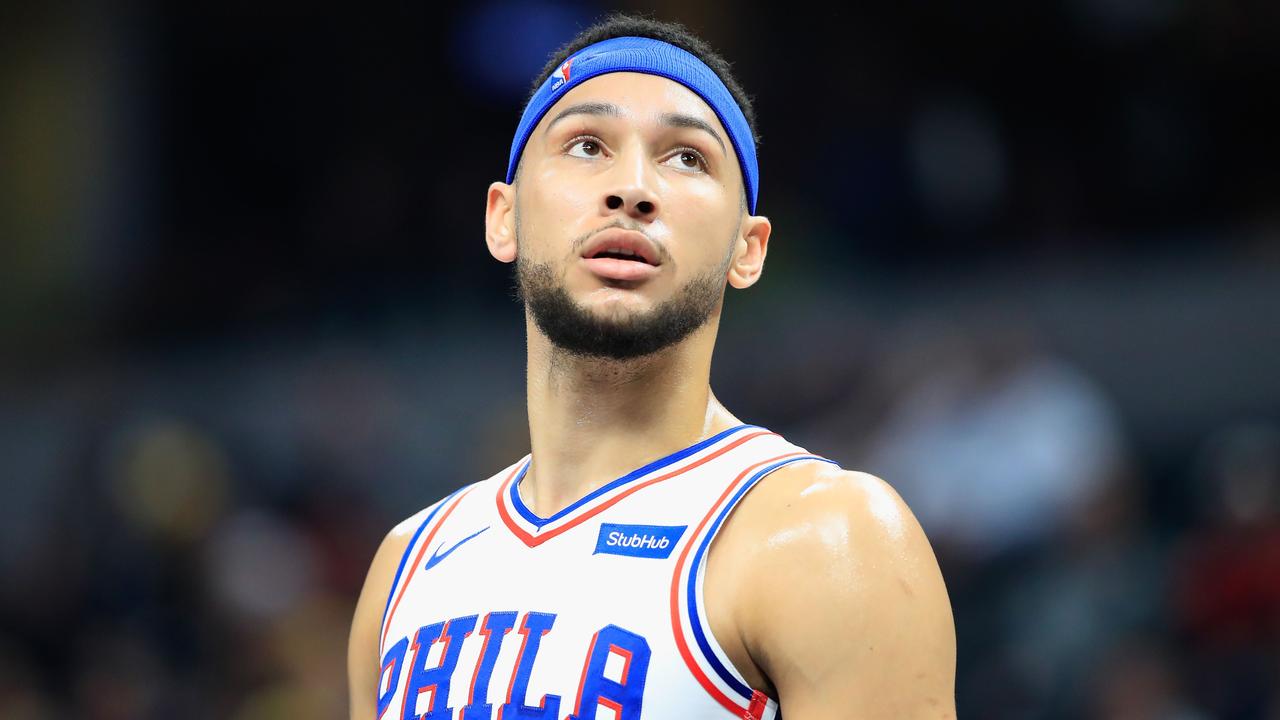 Simmons won't know what All-Star team he is on until the All-Star Draft on February 8.
LeBron James is the Western Conference team captain while Giannis Antetokounmpo will select for the Eastern Conference.
The other All-Star reserves from the Eastern Conference are Victor Oladipo, Kyle Lowry, Blake Griffin, Khris Middleton, Bradley Beal and Nikola Vucevic.
However, the injured Oladipo will be replaced.
The Western Conference reserves are Russell Westbrook, Anthony Davis, Nikola Jokic, Damian Lillard, Klay Thompson, LaMarcus Aldridge and Karl-Anthony Towns.
GLOSSARY
NBA All Star: player selected for annual exhibition match with the NBA's star players
Eastern Conference: one half of the NBA with 15 teams
reserve: player not chosen in the starting line-up
tick of approval: success
consistent: steady
outstanding: excellent
rookie: first time player
EXTRA READING
Simmons a missing link for Boomers
Djokovic wins historic 7th Australian Open title

QUICK QUIZ
Which team does Ben Simmons play for in the NBA
How many seasons has he played NBA for?
Which All Stars conference will he play for?
Which superstar basketball player tweeted congratulations to him?
Who picks the NBA all star reserves?
LISTEN TO THIS STORY
CLASSROOM ACTIVITY
1. All Star Game Poster
Draw a poster selling tickets to the NBA All Star game and highlight that Ben Simmons will play a starring role.
Time: Allow 30 minutes for this activity.
Curriculum links: English, Physical Education, Visual Arts
VCOP ACTIVITY
With a partner see if you can you identify all the doing words/verbs in this text. Highlight them in yellow and then make a list of them all down your page. Now see if you and your partner can come up with a synonym for the chosen verb. Make sure it still makes sense in the context it was taken from.
Try to replace some of the original verbs with your synonyms and discuss if any are better and why.
Curriculum Links: English, Big Write and VCOP

HAVE YOUR SAY: Send a message of congratulations to Ben Simmons explaining why you're pleased that he's been selected as an NBA All Star.
No one-word answers. Use full sentences to explain your thinking.