Australian cricketer Alyssa Healy has grabbed a Guinness World Record for the highest catch of a cricket ball.
The talented wicketkeeper and batter gloved* the pink ball dropped from a drone 82.5m above the MCG wicket to make history.
The previous record was 62m and she smashed the 49m mark set by former England captain Nasser Hussain in 2016.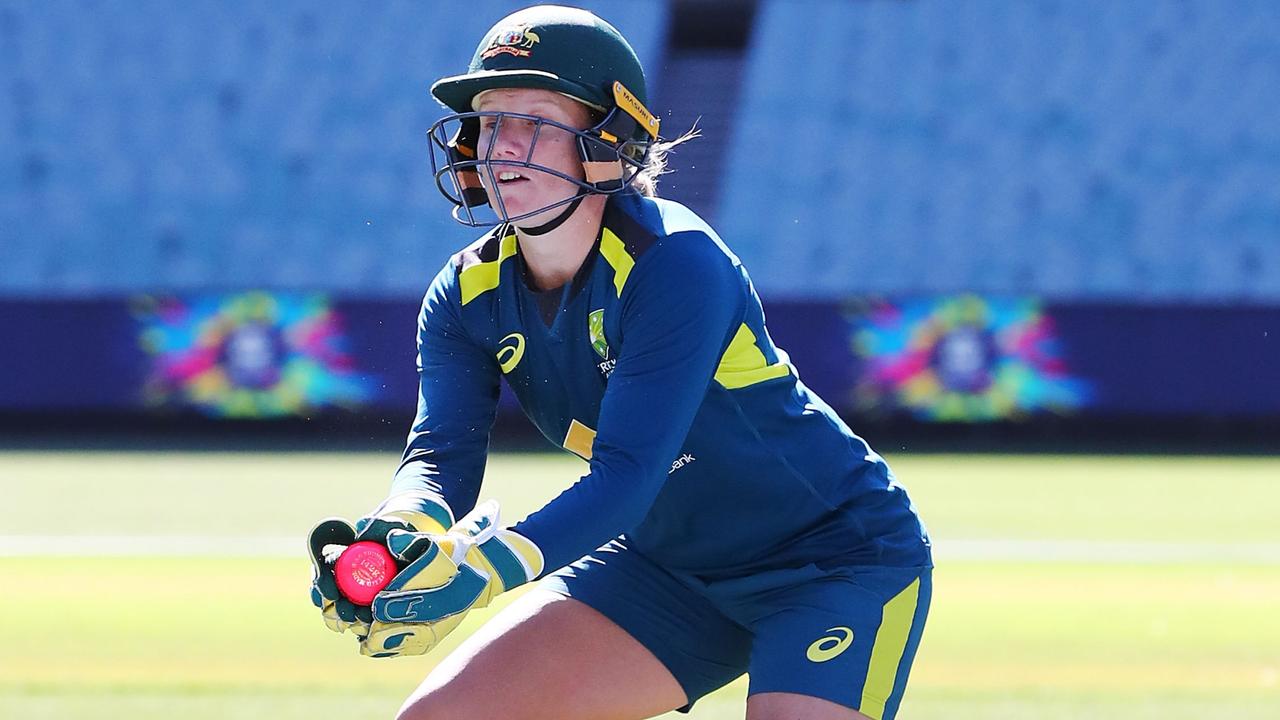 "I've had my struggles over the years under the high ball, so to be able to catch one from 82.5m was pretty cool," Healy said of the catch that came from higher than the MCG light towers.
"I had two (attempts) at 60m and I took the first one at 70m and then we thought, let's just crank* it right up and go as high as we can, that was as high as we were allowed to go on the day.
"I had three cracks at it and got it on the last one."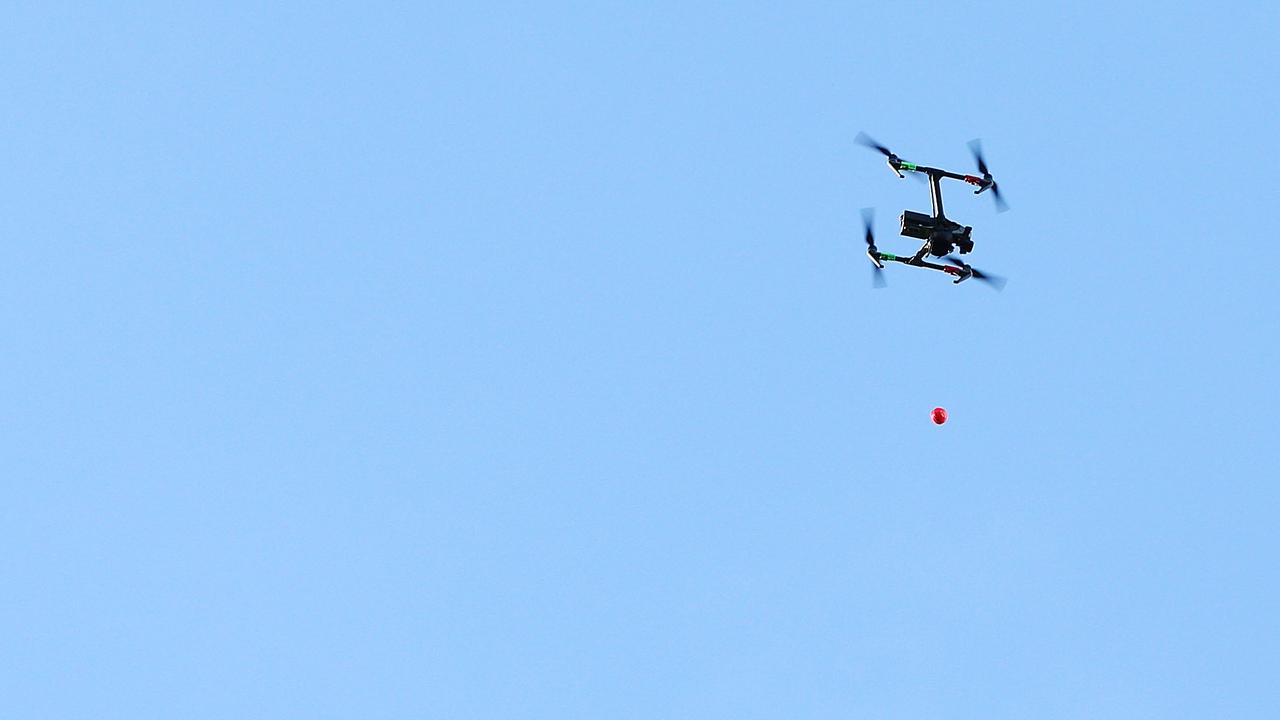 The world record caps a successful year for Healy. She was crowned* Australia's best female cricketer after being named one-day and T20 player of the year and winner of Cricket Australia's overall Belinda Clark Award.
Now she has her sights set on another global record — packing the MCG for the T20 World Cup final on March 8 (also International Women's Day) to set a new world record for attendance at a women's sporting event.
The record is 90,185 during the FIFA Women's World Cup final between USA and China in 1999.
"90,000 people at the MCG would be incredible," she said.
"There's a little bit of pressure on us to try and be in that final but at the same time, to play a T20 World Cup on home soil*, that's what you want to do, you want to lift the cup at the end.
'We'll be doing everything we can to get to that final and to have 93,000 people supporting us would be really cool."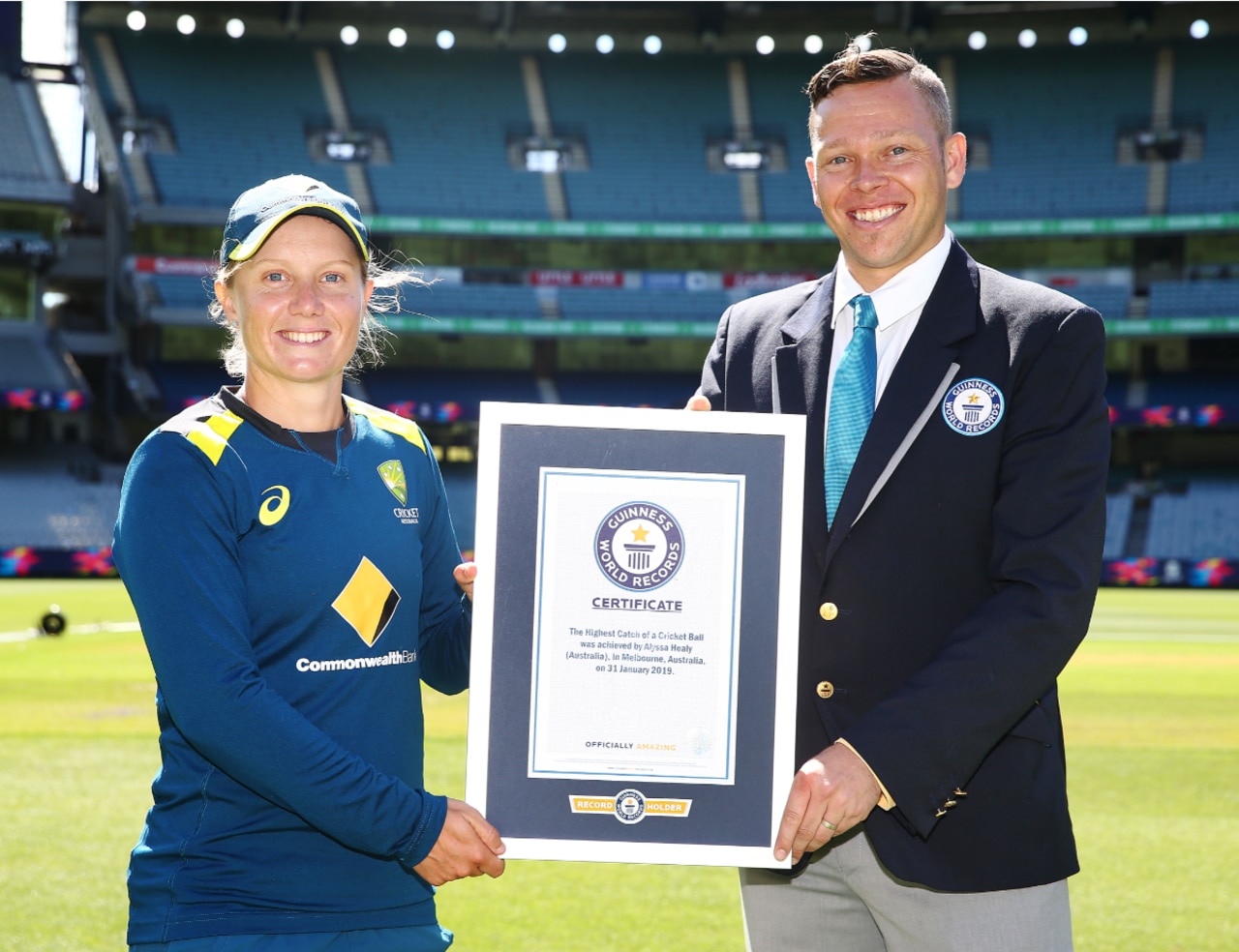 GLOSSARY
gloved: caught using cricket gloves
crank: make bigger
crowned: named the winner of an award
home soil: home ground or your country
EXTRA READING
Renegades snatch BBL final from Stars
Belinda makes NRL history as first female ref
West Indian cricketer banned for on-field insult
QUICK QUIZ
How high was the ball dropped from?
What height are the MCG light towers?
What was the previous record height?
Which awards did Alyssa Healy win this year?
Which event does Alyssa Healy hope will achieve a world record crowd number?
LISTEN TO THIS STORY
VCOP ACTIVITY
With a partner see if you can identify all the doing words/verbs in this text. Highlight them in yellow and then make a list of them all down your page. Now see if you and your partner can come up with a synonym for the chosen verb. Make sure it still makes sense in the context it was taken from.
Try to replace some of the original verbs with your synonyms and discuss if any are better and why.
Curriculum Links: English, Big Write and VCOP

HAVE YOUR SAY: Would you be brave enough to catch a cricket ball dropped from 82.5m?
No one-word answers. Use full sentences to explain your thinking.