It's not every day we get to watch a billionaire* use a giant rocket to shoot his expensive electric car into orbit, but that's exactly what happened yesterday.
Space technology company SpaceX successfully launched its monster rocket — the Falcon Heavy — on a historic test flight.
It passed with flying colours as it shot into the sky at Cape Canaveral in Florida in the US.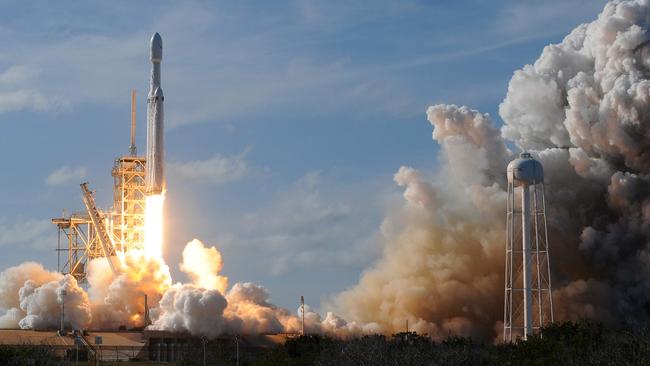 SpaceX founder Elon Musk was nervous ahead of the launch as the rocket is the most powerful on Earth and even he thought it could explode into a ball of flames.
"I would consider it a win if it just clears the pad and doesn't blow the pad to smithereens," the 46-year-old space visionary* and wealthy businessman said on the eve of the $114 million launch.
He needn't have worried.
The takeoff was clean as huge applause rang out from the thousands of people crammed onto surrounding beaches, bridges and roads to watch.
The rocket carried a playful cargo: Mr Musk's red Roadster, an electric sports car built by his other company, Tesla. Strapped inside the car is a mannequin* named Spaceman wearing one of SpaceX's spacesuits. They are expected to orbit the sun for hundreds of millions of years.
"It's kind of silly and fun, but silly and fun things are important," Mr. Musk said.
Soon after the launch, which took seven years of planning, Mr Musk revealed live video feeds of the car cruising around the planet, complete with a "Don't Panic" dashboard message, Starman in the driver's seat, and an inscription on the circuit board of the car which read: "Made on Earth by humans".
"I'm really proud of the SpaceX team. They've done an incredible job of creating the most advanced rocket in the world, and the biggest rocket in the world," said Mr Musk who wants to help make humans an interplanetary* species.
INTERESTING FACT
Parts of the rocket are reusable. The three first-stage boosters have landing legs and fins to land safely back on Earth at SpaceX landing zones.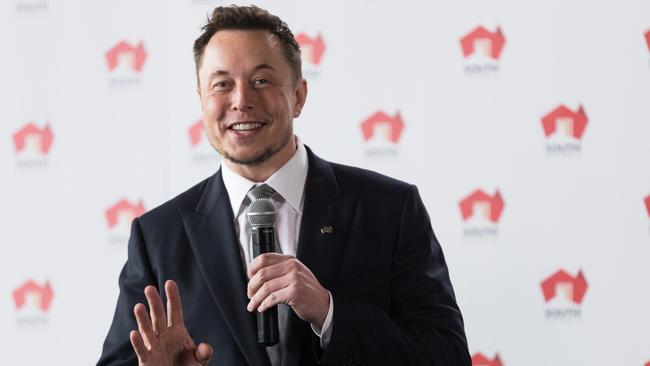 GLOSSARY
billionaire: a person who is worth billions of dollars.
visionary: someone who thinks of imaginative things for the future
mannequin: a dummy used to display clothes in a shop window
interplanetary: something that travels between planets
LISTEN TO TODAY'S STORY
CLASSROOM ACTIVITIES
1. Interplanetary humans
In the story you have read that Elon Musk wants to make humans 'an interplanetary species.' In other words, that we can travel to or live on different planets. Imagine that you are one of the first 'Interplanetary humans'. Write a story about your first trip into space to go to another planet.
Time: Allow about 25 minutes.
Curriculum Links: English.
Extension: Find out about the history of space travel. Use the information you have found to create an illustrated timeline of the FIVE most important things or events that have happened in space travel. For each thing or event, write a sentence explaining why you chose it.
Time: Allow about 45 minutes.
Curriculum Links: Science, History.
2. Launching rockets into space
Why do you think that it is important to launch powerful rockets into space? List as many reasons why we use rockets as you can think of.
Time: Allow about 15 minutes.
Extension: How do rockets like the Falcon Heavy actually work? Think about it. Look carefully at the pictures in this story to help you. Write down as many ideas or points that you know or can think of. Then, check and see how close you were to the answer?
Time: allow about 20 minutes for this activity.
Curriculum Links: Science, Critical and Creative Thinking.
IN ONE SENTENCE, TELL US WHAT YOU LIKE ABOUT TODAY'S STORY
Tell us your thoughts on the story using your best spelling, punctuation and grammar. We will publish the best comments.