A "SPACE treasure map" has lead shipwreck discovery specialists to the Caribbean, where they found an anchor believed to have come from a Christopher Columbus ship.
Born in 1451, Christopher Columbus was an influential Italian-born explorer and navigator who was the first European to make lasting contact with the Americas.
Analysis of the anchor, found off the Turks and Caicos Islands between North and South America, revealed that it was dated between 1492 and 1550.
The overall size and weight of the anchor indicated* that it was a "bower" anchor from a 272-tonne vessel, the typical size of a Columbus-era ship.
"That anchor is from Christopher Columbus," said historical shipwreck discovery specialist Darrell Miklos, who led the Caribbean expedition*.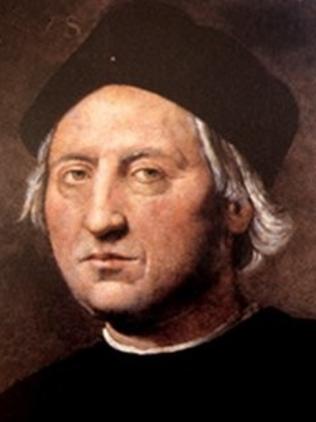 Mr Miklos used a map created by his friend, NASA astronaut Gordon Cooper, to find multiple Caribbean shipwreck sites.
Mr Cooper created a detailed map after a 1963 mission aboard Mercury 9, in which he was orbiting the earth most likely looking for hidden nuclear weapon threats.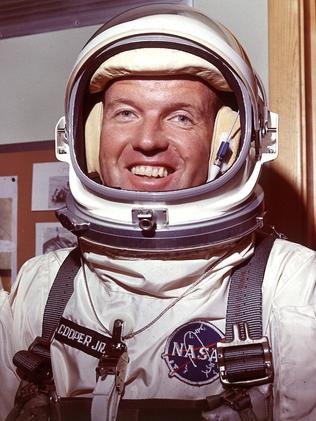 The search team used a magnetometer* to identify shipwreck areas and then dived down for a closer inspection with a metal detector.
The discovery is believed to be linked to Spanish sailors Vicente Yanez Pinzon and Martin Alonso Pinzon.
They were captains, respectively, of the Pinta and Nina ships on Columbus's 1492 voyage.
In 1500 Vicente Pinzon's fleet of boats was caught in a hurricane while anchored near the Turks and Caicos Islands and two of his ships were wrecked.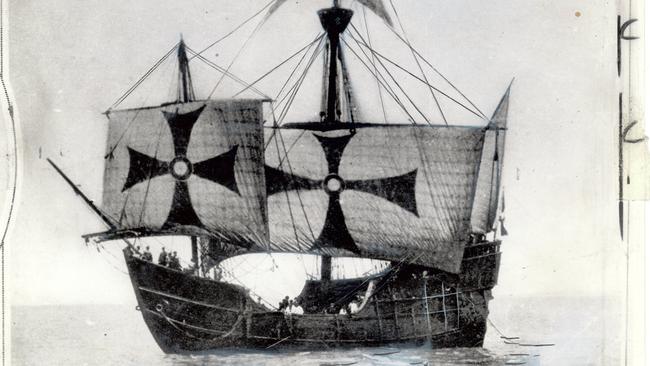 In addition to the anchor, Miklos' team found a trove of other artefacts* at the shipwreck site, including three grappling hooks that date back to the Columbus era. The grappling hooks were used for salvaging treasure from sunken ships.
Archaeologists also found broken pieces of pottery, an olive jar and pot from the Spanish island of Majorca.
Additionally, a broken section of the anchor's ring was found. The ring could indicate that the anchor came from a ship in Pinzon's fleet that was torn from its anchor during the hurricane in 1500.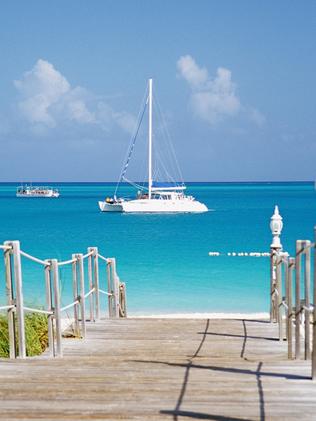 The findings are part of the Discovery Channel docuseries* Cooper's Treasure, with the first episode airing in Australia on Thursday May 4.
This article originally appeared on Fox News.
GLOSSARY
indicated: gave the impression
expedition: trip
salvaging: saving
magnetometer: an instrument used to help in finding things
docuseries: a series of documentaries
LISTEN TO TODAY'S STORY
CLASSROOM ACTIVITIES
Activity 1. Timeline
Create a timeline showing all of the dates mentioned in the article in chronological order and briefly detail what happened on or around each of those dates.
Extension:
Find out and write down three facts about Christopher Columbus that were not included in the article.
Time: allow 20 minutes to complete this activity
Curriculum links: English, History and Geography
Activity 2. Where in the World?
1. On a printed map of the Earth, locate the following places/regions mentioned in the article: the Caribbean, Italy, Europe, the Americas, the Turks and Caicos Islands, Spain.
2. Use your map to answer these questions:
Which ocean did Columbus need to cross to travel from Europe to the Americas?
Which direction would Vicente Pinzon and Martin Pinzon have sailed in if they took a direct route from Spain to the Caribbean?
Name three countries close to the Turks and Caicos Islands.
Extension:
The 'treasure' found dates back around 500 years.
Draw a picture of some treasure that you think an archaeologist might find left over from today in 500 years time.
Make sure you think about what types of materials will last that long.
Time: allow 30 minutes to complete this activity
Curriculum links: English, Geography and History
VCOP ACTIVITY
(Vocabulary, Connectives, Openers and Punctuation)

Activity: Riddle me this…
It's time to create your own treasure hunt, but instead of a map, you need to create riddle clues. Riddle clues help to lead the explorer from one point to another each time, moving them closer to the treasure.
I want you to think about your school. Now think about the best spot to hide a treasure. Write that place down, that will be your end point. Now think of three mini spots that are a little easier to find, for example: the eating area, a buddy bench, a main tree, a coloured slide etc. Write those 3 places down. After each of those places, write 3 adjectives or facts to describe each of those places, this will help you to create clear clues/riddles. Now decide on the order, 1,2 and 3.
Your task now to create a clue or riddle about each mini spot and then about the final hiding place. Clue 1 will be in the classroom and the starting point, it will lead to clue 2 which can be collected from meeting point 1 etc, until they find clue 4 which will lead them to the best spot to hide a treasure. You might like to create a prize for the end, or just a note to say congratulations.
Be really clear in your clues, you may like to include some of your adjectives and facts about the meeting point, but you can't actually mention the point itself.
Time: allow at least 25 minutes to complete the task
Curriculum Links: English, Big Write & VCOP
Activity provided by Andrell Education www.andrelleducation.com.au
EXTRA RESOURCES
MODERN DAY MESSAGE IN A BOTTLE
BIG DAY OF CELEBRATIONS FOR STARGAZERS
AUSTRALIA'S 'JURASSIC PARK' DISCOVERED
LOST CIVILISATION WAS RULED BY WOMEN