Astronomers* have beamed 33 tunes towards a planet in the hope aliens will hear it and respond.
Scientists believe the planet GJ 273 — otherwise known as Luyten's Star — is a prime candidate for life, so they've targeted it with the music which will take 12.4 years to reach it.
It'll take so long because the signals need to travel 838304 million kilometres across space.
If we're lucky — very, very lucky — 12.4 years after that, in 2042, we'll get a reply.
Between October 16-18, a team of astronomers at the Eiscat transmitter in Norway lined-up the star — which has a "Super Earth" planet orbiting within its habitable zone — before pumping out 33 tunes, each just 10 seconds long.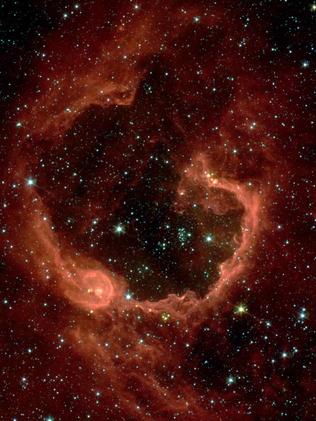 It's a sample tape of music, speech and maths. It contains the simple request: 'please reply'.
They repeated the exercise nine times over the three days, just to be sure it gets through.
It's being beamed in a band of the radio spectrum where it is most likely to stand out.
And the fact music uses complex mathematical patterns will make it obvious to any listener that the radio bursts are not natural.
Its producers belong to a group called Messaging Extraterrestrial Intelligence (METI).
The team was set up to declare the human presence to the universe.
It's the first time a radio message announcing our presence has been beamed at any specific target. All others have simply blasted signals in directions with little more than a hope that there may be someone (or something) out there.
GJ 273, however, is at least an address with the potential for sustaining life.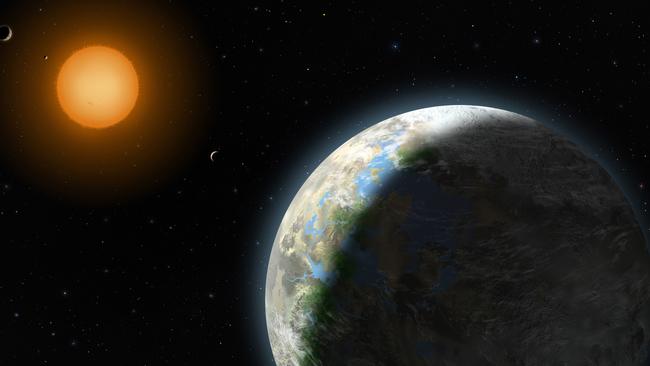 It's just one of hundreds of similar 'Goldilocks' worlds — where the temperature is neither too hot nor too cold to sustain* liquid water — discovered in recent years.
The term comes from the story of Goldilocks and the Three Bears. The main character, Goldilocks, was picky about the temperature of her porridge.
Another musical greeting will be transmitted in April next year.
G LOSSARY
astronomers: space scientists
sustain: support
initiate: start
binary: simple, made of two elements
LISTEN TO TODAY'S STORY
CLASSROOM ACTIVITIES

Activity 1. Song choice
The songs beamed into space were each 10 seconds long and they were designed to announce our existence in the universe. The song choice was very important.
Have a think about which song you would choose if it was up to you.
Write down three tune choices — one musical, one piece of speech and one mathematical idea. Give reasons for your choices.

Extension:
Brainstorm some problems you can think of in relation to beaming songs into space.
Time: allow 20 minutes to complete this activity
Curriculum links: English, Critical and Creative Thinking
Activity 2. A long-awaited reply
How old will you be in 2042 when we hope to receive a reply from GJ273?
What will your life be like?
How will you and the rest of the world react to the news that extra terrestrial life has made contact?
Write an imaginative text to answer these questions.

Extension:
Create some illustrations to accompany your imaginative text.
Time: allow 30 minutes to complete this activity
Curriculum links: English
VCOP ACTIVITY
(Vocabulary, Connectives, Openers, Punctuation)
Under the headings See, Hear, Feel, Taste and Smell, write down as many words as possible related to the heading about space.
What would you see in space? What might you hear, feel, taste and smell?
Extension:
Once you've finished, use it as a stimulus to create an interesting opening paragraph for a narrative about space.
Time: allow 20 minutes to complete this activity
Curriculum links: English, Big Write, VCOP
EXTRA RESOURCES
NASA ADMITS PLANET NINE IS REAL
CANBERRA TO CAPTURE CASSINI'S FINAL TRIP
WHAT'S HIDDEN UNDER EARTH'S CRUST?
IN A SENTENCE, SHARE YOUR THOUGHTS ON TODAY'S STORY
Kids News loves reading your best grammar, vocabulary and spelling.
We publish the best comments.