Scientific breakthrough: mouse embryos grow in space, paving the way for future human reproduction beyond Earth
A giant leap in space research that has seen mouse embryos successfully grow in microgravity conditions has big implications for humans
The successful growing of mouse embryos in space has important implications for future space exploration and potential colonisation missions to places like Mars. Picture: Supplied
Mouse embryos* have been successfully grown in space on the International Space Station*, and they developed* just like they would on Earth.
This is the first study with findings* to suggest it might be possible for humans to have babies in space, according to a team of Japanese scientists.
The researchers*, including Teruhiko Wakayama, a professor at the University of Yamanashi's Advanced Biotechnology Centre, and a team from the Japan Aerospace Space Agency (JAXA), sent frozen mouse embryos on a rocket to the ISS in August 2021.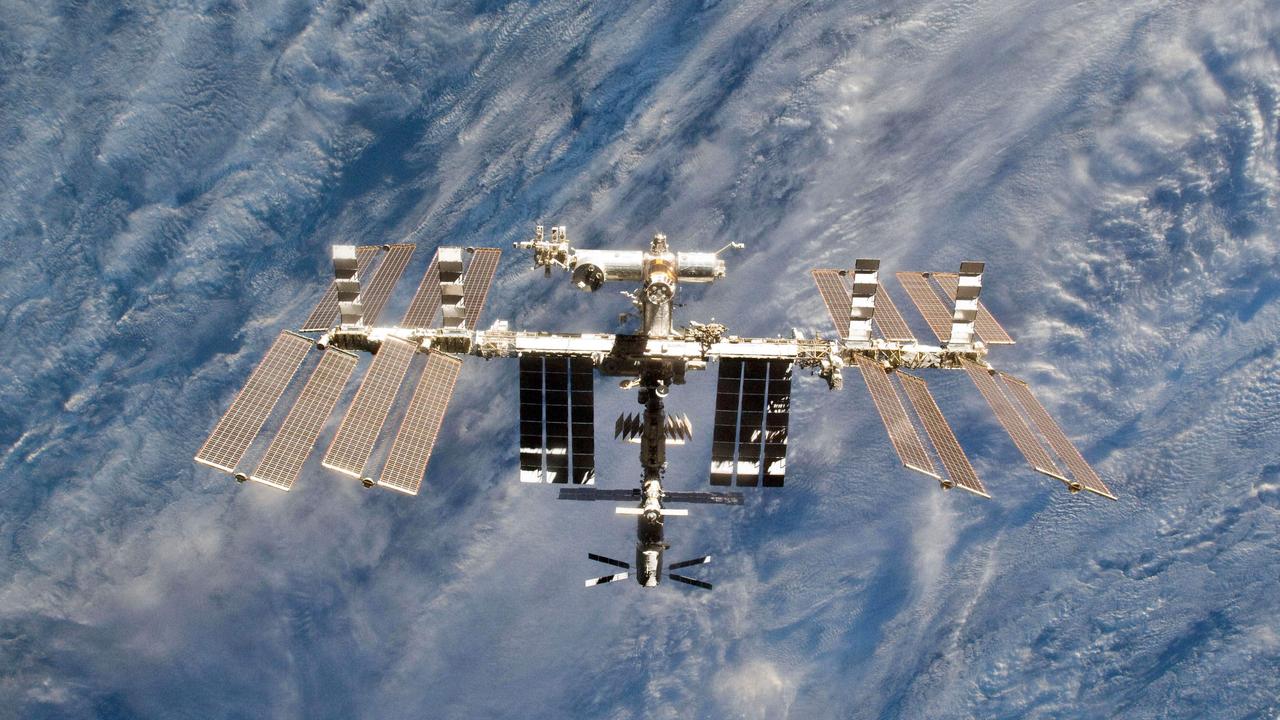 The International Space Station as photographed by an STS-133 crew member on space shuttle Discovery. Picture: NASA/AFP
Once in space, astronauts used a special device to thaw* these early-stage embryos and then let them grow on the space station for four days.
The scientists found these embryos, which developed under microgravity* conditions, turned into blastocysts*.
Blastocysts are the early cells that eventually develop into a foetus* and placenta*.
This experiment showed that the lack of gravity* in space did not have a significant impact on the embryos' development, the researchers said.
The researchers published their study online in the scientific journal iScience.
In the study, they clearly demonstrated that gravity had no major effect on the development of these mouse embryos.
They also noted that there were no significant changes in the DNA and genes* of these embryos when they were analysed after being sent back to Earth.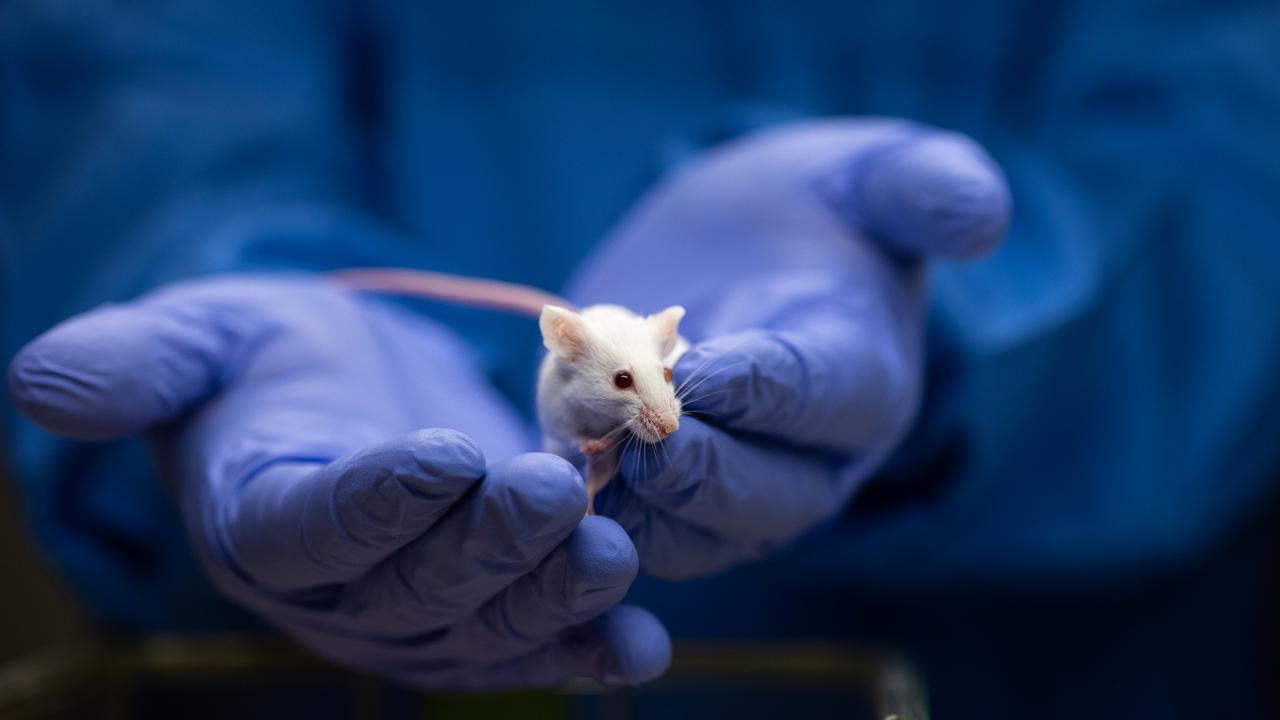 Mouse embryos have been grown on the International Space Station. Representative image. Picture: iStock
This groundbreaking research is the first to suggest that mammals*, like mice, can successfully develop in the unique conditions of space.
Both the University of Yamanashi and the national research institute Riken issued a joint statement, describing it as "the world's first experiment that cultured early-stage mammalian embryos under complete microgravity of ISS".
However, they noted that to confirm the embryos are normal, further experiments are needed.
The next step is to transplant* these blastocysts that developed in microgravity into mice to see if they can give birth.
This research has important implications for future space exploration and potential colonisation* missions.
Under its Artemis program*, NASA plans to send humans back to the Moon in order to learn how to live there long-term to help prepare a trip to Mars, sometime towards the end of the 2030s.
GLOSSARY
embryos: the early developmental stage of an animal while it is in the egg or within the uterus of the mother
International Space Station (ISS): a big spaceship in space where astronauts live and work
developed: grew and changed over time
findings: the things that scientists discovered or learned
researchers: people who study and learn about things
thaw: to make something frozen become warm and soft
microgravity: a special kind of space where there is very little gravity
blastocysts: very early cells that start growing into a baby
foetus: the unborn offspring that develops from an animal embryo
placenta: an organ that grows inside the mother that nourishes and maintains the foetus until birth
gravity: the force that pulls things down to the ground
DNA and genes: tiny things inside living things that help them grow and look like their parents
mammals: animals like mice and humans that have hair or fur and give birth to live babies
transplant: moving something from one place to another
colonisation: when people go to live in a new place
Artemis program: a plan by NASA to send people back to the Moon and learn how to live there before going to Mars
EXTRA READING
Rocks collected in 1972 reveal age of the moon
NASA on mission to mysterious metal asteroid
UPDATED: Are Yoda-like creatures genuine?
QUICK QUIZ
What is the key finding of the Japanese scientists' experiment with mouse embryos in space?
What is a blastocyst, and why is it significant in this study?
Which organisation sent the frozen mouse embryos to the International Space Station (ISS)?
What implications does this research have for future space exploration and colonisation?
What further experiments are required to confirm the viability of reproduction in space?
LISTEN TO THIS STORY
CLASSROOM ACTIVITIES
1. Living on the moon
Under the Artemis program, NASA plans to send humans back to the moon in order to learn how to live there long-term.
What sort of obstacles will they need to overcome and solve for this to happen?
Work with a partner to list the obstacles and possible solutions to allow humans to live on the moon.
OBSTACLE
POSSIBLE SOLUTIONS
Time: allow 20 minutes to complete this activity
Curriculum Links: English, Science, Personal and Social, Critical and Creative Thinking
2. Extension
Why is it important for scientists to find out if the mice, and in turn humans, can have healthy offspring while on the moon?
How will this research possibly help scientists get humans to Mars?
Time: allow 10 minutes to complete this activity
Curriculum Links: English, Science, Personal and Social, Critical and Creative Thinking
VCOP ACTIVITY
Space mammals
Why do you think the scientists are investigating whether mammals can develop normally under anti-gravity conditions? Why would they need mammals to reproduce in space as part of the Mars project?
Write down your responses and share them with a partner.
Discuss if you came up with different reasons and points of view.