After more than 30 years as the world's cosmic crash pad, NASA has said that the International Space Station will be "deorbited" in January 2031.
The 109m wide galactic* vessel will likely come down in a fiery blaze as it passes through Earth's atmosphere, hurtling down the 365km to Earth's surface at a rate of nearly 27,360km per hour.
But don't worry – it certainly won't come down anywhere near a city or town. Rather, it will meet its watery end in the South Pacific.
The space agency's recent budget estimates report showed plans to decommission* the ISS by 2030 before it splashes down at Point Nemo, about 2700km away from land on all sides.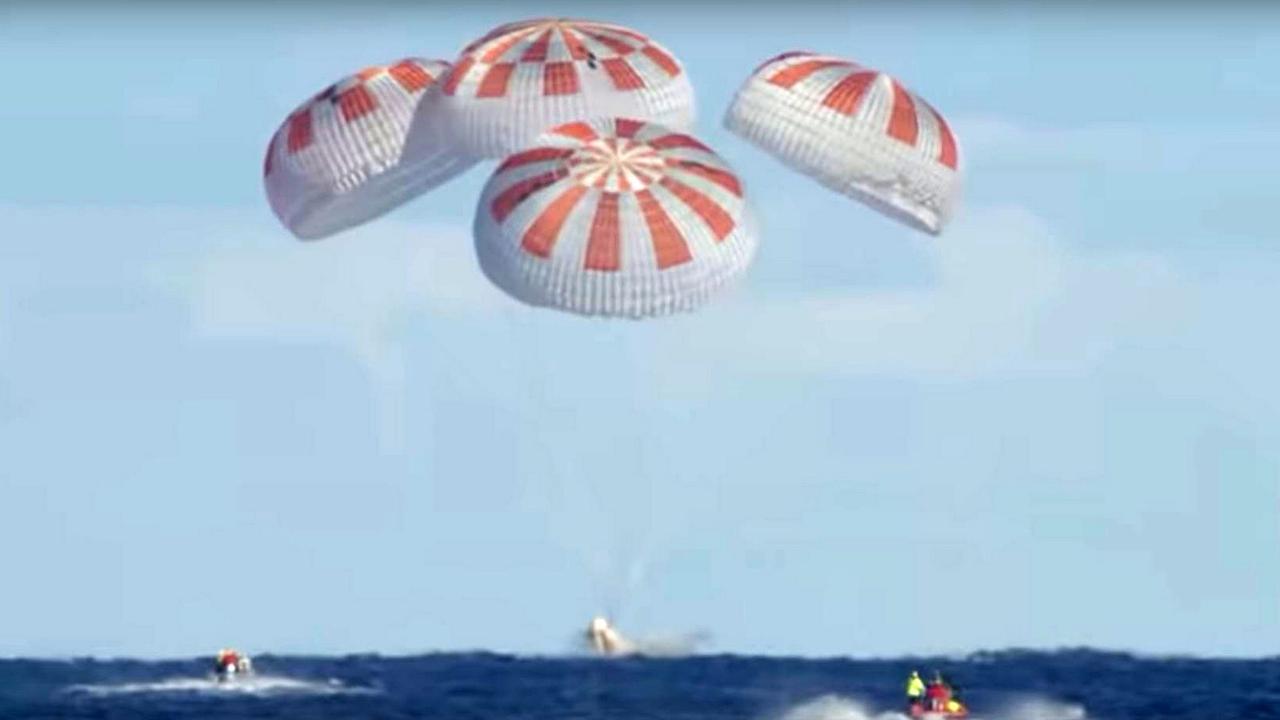 Sometimes called the "oceanic pole of inaccessibility" or the "South Pacific Uninhabited* Area," the marine zone has for decades been used as the final resting place for old space equipment, such as satellites and rocket debris.
NASA called the waters of Point Nemo "pretty much the farthest place from any human civilisation you can find."
As far as a replacement down the road, there won't be any new and improved ISS; rather, NASA intends to work with commercial spaceflight ventures to board their astronauts during long-haul stints in orbit — while saving an estimated $1.3 billion US (the equivalent of over $1.8 billion in AUD) in just the first year after vacating* the ISS.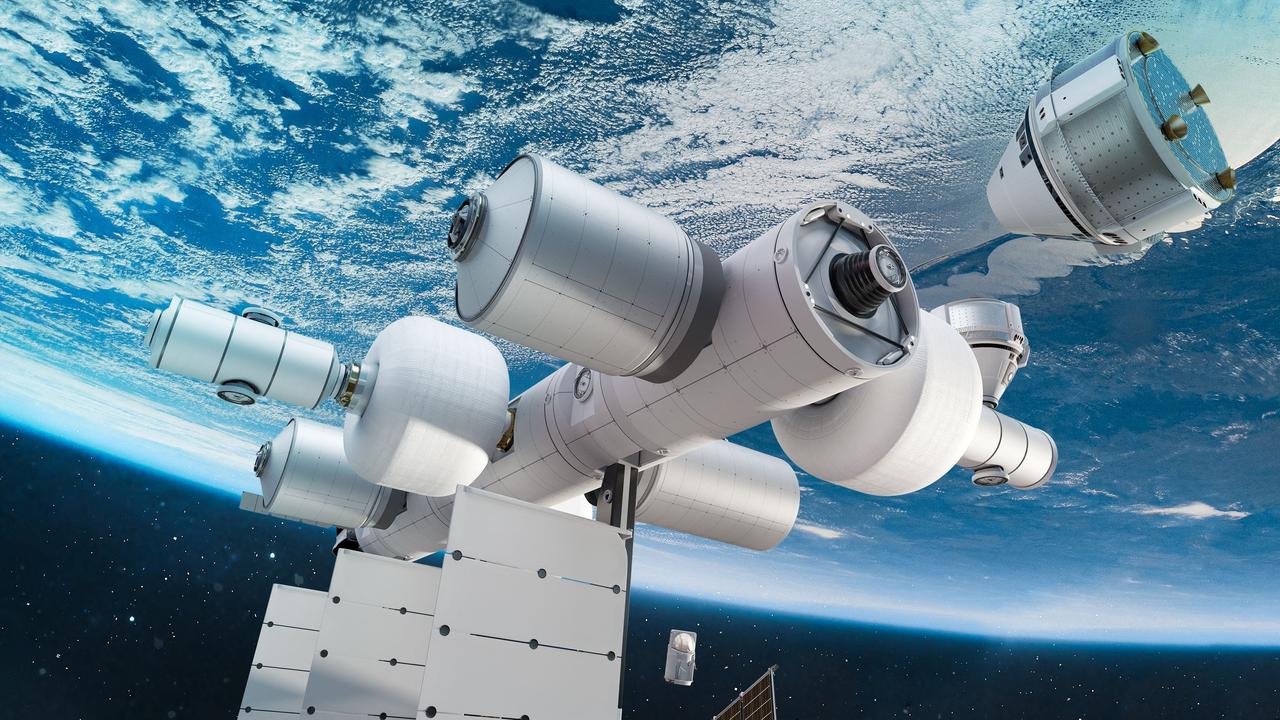 Robyn Gatens, the director of the International Space Station at NASA headquarters, said the organisation's goal is to "lay the groundwork* for a commercial future in low-Earth orbit."
Phil McAlister, the director of commercial space at NASA headquarters, also said in a statement, "We look forward to sharing our lessons learned and operations experience with the private sector to help them develop safe, reliable and cost-effective destinations in space."
The agency stated that money saved on space station maintenance may "be applied to NASA's deep space exploration initiatives, allowing the agency to explore further and faster into deep space."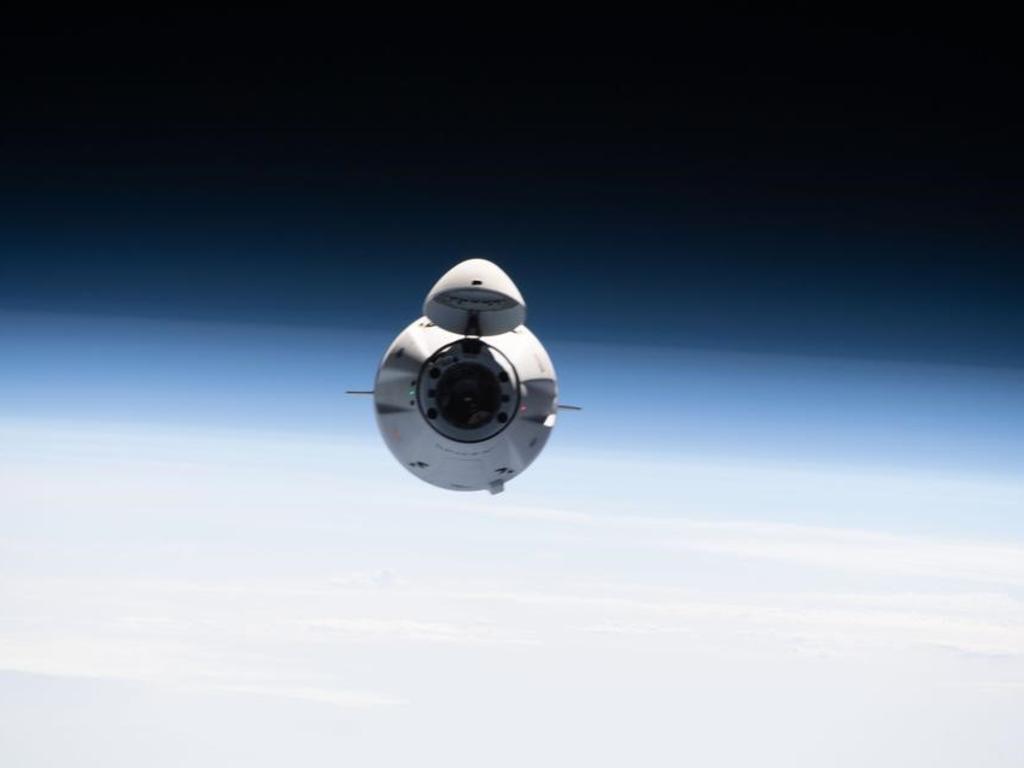 Last year, a Russian space official warned of small cracks in the ISS structure that engineers fear may become too big — and expensive — to repair to maintain the structure into the future. ISS was "examining the recent technical issues aboard the Russian segment," NASA said in its report.
The space station, about the size of a football field, has continuously housed astronauts since the year 2000, though it was originally intended to operate for only 15 years.
GLOSSARY
galactic: relating to a galaxy or galaxies, especially the galaxy that includes the solar system
decommission: remove something from service or use, make something inoperable
uninhabited: unpopulated, without people
vacating: leaving something or somewhere that was previously occupied
groundwork: laying the foundation, early preparations
EXTRA READING
World's most powerful space telescope launched
Mystery object spied on the moon
QUICK QUIZ
What is the distance from Earth to the International Space Station (ISS)?
How wide is the ISS?
How much money does NASA expect to save in the first year alone
How far from land on all sides is the splashdown zone for the ISS's return to Earth?
The ISS has continuously housed astronauts since what year?
LISTEN TO THIS STORY
CLASSROOM ACTIVITIES
1. "Holiday in Space" brochure
One of NASA's goals is to help support private providers to develop safe, cost-effective and reliable trips to space for leisure purposes, rather than just astronauts being sent into space for scientific research.
Create a travel brochure marketed towards a "Holiday in Space". To be appealing to the everyday person it would need to be safe, not hugely expensive and not too long a time frame (just like planning a normal holiday!). Your brochure should outline the destination, method of travel, cost, included activities and meals and so forth.
Share your brochure with the class and vote which holiday looks the most appealing to you.
Time: allow 45 minutes to complete this activity
Curriculum Links: English, Critical and Creative Thinking
2. Extension
What might you be doing in January 2031 when it's planned for the International Space Station to come back down to earth? Would you be interested in watching this event from afar?

In the nine years between now and then, what other space exploration may have taken place, do you think?
Time: allow 10 minutes to complete this activity
Curriculum Links: English; Science; Critical and Creative Thinking
VCOP ACTIVITY
Opener Up-Level It
Make a list of all the openers in the article. Pick three that repeat and see if you can replace them with another word, or shuffle the order of the sentence to bring a new opener to the front.
Don't forget to re-read the sentence to make sure it still makes sense, and that it actually sounds better.