International space agency NASA has admitted a mysterious world called Planet Nine is hidden out of sight at the edge of our solar system.
The gigantic* icy planet is believed to be 10 times larger than Earth and 20 times farther away from the Sun than Neptune.
NASA said it was "closing in" on Planet Nine and presented five pieces of evidence pointing to its existence*.
"There are now five different lines of observational evidence pointing to the existence of Planet Nine," said Konstantin Batygin, a planetary astrophysicist at Caltech in Pasadena.
Some of these clues relate to the gravitational* tug of Planet Nine, which appears to be disturbing the distant Kuiper Belt — an area made up of icy objects that stretches from Neptune out into deep space.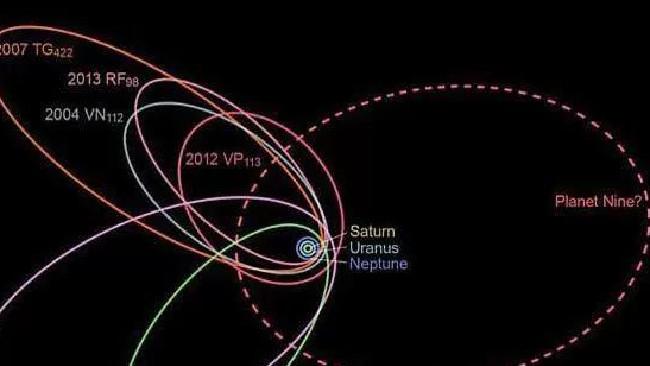 It is believed Planet Nine is a "super-Earth" — the name for a type of large world in the universe.
However, it's also feared Planet Nine could eventually destroy the solar system by causing a devastating "death dance".
It could one day hurtle through our solar system, sending planets "pinballing*" into outer space or plunging into the Sun.
Dr Dimitri Veras of the Department of Physics said: "The existence of a distant massive planet could fundamentally change the fate of the solar system.
"The fate of the solar system would depend on the mass and orbital properties of Planet Nine, if it exists."
Luckily for us, humans have about seven billion years to prepare for this eventuality, which will take place when the Sun begins to die.
This story first appeared on The Sun and is reprinted here with permission.
GLOSSARY
gigantic: very large or huge
existence: the fact of existing or being real
gravitational: using gravity
pinballing: to move quickly and erratically
eventuality: a possible event
LISTEN TO TODAY'S STORY
CLASSROOM ACTIVITIES

Activity 1.
Outline some of the evidence that NASA have discovered showing that the mysterious Planet Nine exists.
What other information did you learn about this planet from the Kids News article?
Extension:
Explain in your own words how this planet could eventually destroy the solar system.
Time: allow 25 minutes to complete this activity
Curriculum links: Science, English
Activity 2. The Solar System

Work with a partner to create a digital presentation on the planets of the solar system. Include some key facts and diagrams about each one. Use as many effects as you can using the software to make it visually appealing and interesting to read.

Extension:
Make a 3D diorama of the solar system.
Time: allow 50 minutes to complete this activity
Curriculum links: Digital Technologies, Science, Personal and Social
VCOP ACTIVITY
(Vocabulary, Connectives, Openers, Punctuation)
Descriptive paragraph
Write a description for Planet Nine to encourage astronauts to set off on a new mission to see if the planet could be used as a settlement for humans in the future.
Extension:
Now write a negative description from the astronauts prospective after visiting this icy planet.
Time: allow 20 minutes to complete this activity
Curriculum links: English, Big Write, VCOP — Vocabulary
EXTRA RESOURCES
CANBERRA TO CAPTURE CASSINI'S FINAL TRIP