A fashion designer who was once a drummer in a punk* band will be the first private passenger on a voyage around the moon with SpaceX.
Elon Musk's space transport company named the passenger as Japanese billionaire Yusaku Maezawa, the founder and head of online fashion store Zozo.
Mr Maezawa, 42, is planning to make his moon flight in 2023 aboard SpaceX's future Big Falcon Rocket spaceship.
Only 24 astronauts have flown beyond Earth's protective magnetic shield*, in missions spanning* four years from December 1968 to December 1972.
This video shows the Falcon Rocket test launch in February
Mr Maezawa's identity was revealed at an event on Monday evening at the company's headquarters* and rocket factory in Los Angeles, US.
"He's a very brave person to do this," Mr Musk said of the Japanese businessman.
Mr Maezawa is most famous outside Japan for his record-breaking $152 million purchase of an untitled 1982 Jean-Michel Basquiat painting. He is in Japan's news often, mostly for his art, fast-car collection and big ideas.
He made his fortune by founding a big online shopping site called Zozotown.
When he was younger he found it hard to find clothes to fit because he is physically quite small, so he developed the Zozosuit, which you put on and it then measures you exactly and uploads your measurements so you can order custom-made clothes to fit perfectly.
Mr Maezawa said he would invite six to eight artists to join him on the lunar* fly-by.
Mr Musk, the billionaire head of electric car maker Tesla Inc, said the Big Falcon Rocket, or BFR, could be on its first orbital* flights in two to three years.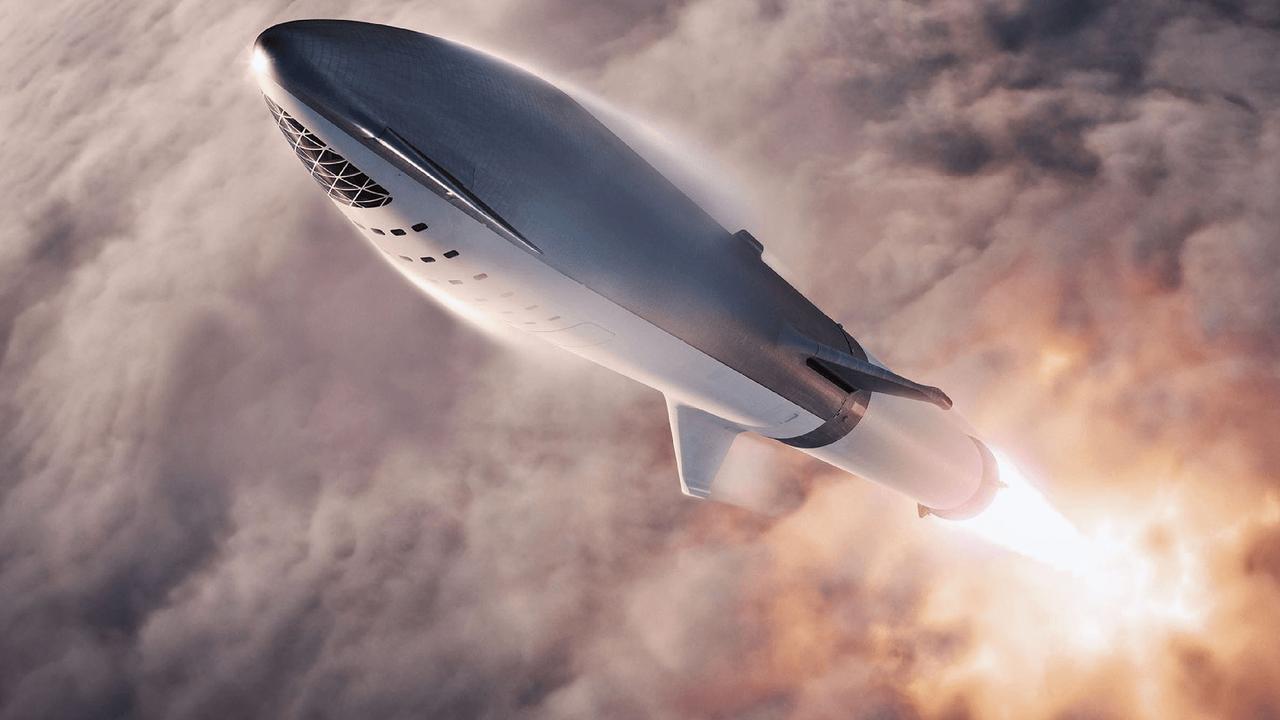 The BFR is the super heavy-lift launch vehicle that Mr Musk promises will shuttle passengers to the moon and eventually fly humans and cargo to Mars.
Mr Musk has previously said he wants the rocket to be ready for an unpiloted trip to Mars in 2022, with a crewed flight in 2024, though his ambitious timelines have not always been possible to stick to in the past.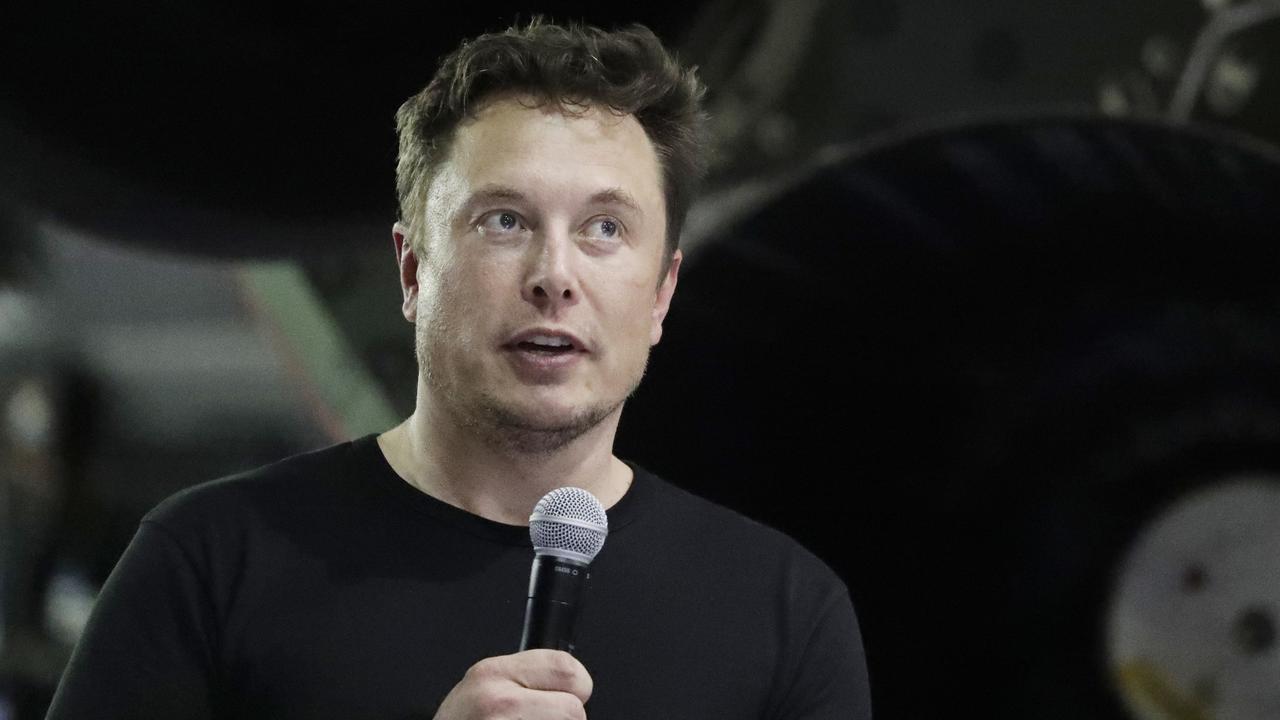 "It's not 100 per cent certain we can bring this to flight," Mr Musk said of the lunar mission.
Mr Maezawa said he hasn't started training yet.
"SpaceX is going to be doing many, many test flights to ensure safety and we will wait for that to happen before we go," he said.
The amount Mr Maezawa is paying for the trip was not shared, but he told news agency Reuters the total sum was "much higher" than the cost of a Basquiat painting.
Mr Musk said Mr Maezawa had paid a big deposit, which would help pay for developing the BFR, which he estimated would cost about $6.9 billion.
Other wealthy people have bought tickets for space flights with SpaceX competitors. Actor Leonardo DiCaprio and pop star Justin Bieber have signed up to fly on Virgin Galactic sub-orbital missions. A 90-minute flight costs $346,000.
Short sightseeing trips to space aboard Blue Origin's New Shepard rocket are likely to cost around $277,000 to $415,000, Reuters reported in July.
These trips were not attractive to Mr Maezawa because of the limited amount of time spent in zero-gravity*.
"If I'm going to go to space, I'd rather go as far as I can," he said.
EXTRA READING
Passenger rocket space test a success
Powerful rocket sends car into space
GLOSSARY
punk: loud, aggressive music style
magnetic shield: protects the Earth from solar wind and particles blowing past
spanning: reaching across a distance or time
headquarters: head office
lunar: to do with the moon
orbital: moving around in a loop
zero-gravity: as in out in space, where you float because there is no gravity
LISTEN TO TODAY'S STORY
QUICK QUIZ
1. What year does Mr Maezawa plan to go?
2. He is famous in Japan. Why?
3. The ticket cost more than the famous painting. How much did he pay for the painting?
4. How much could the BFR cost?
5. Why doesn't Mr Maezawa want to go on the cheaper trips on offer?
CLASSROOM ACTIVITIES
Imagine that there is a competition for kids to win a place on the first Big Falcon Rocket mission. Write a letter to Elon Musk explaining why you should be chosen. Include what you think you would learn from it and why you would make a great space traveller.
Time: Allow 25 minutes
Curriculum Links: Critical and Creative Thinking, Personal and Social Capability, English
Extension: Design a set of space suits and other clothes for Yukasu and the artists who will go on the spaceship. Your design should include a logo for the mission and items that suit both men and women.
Include a design brief that explains your design choices. Don't forget to think about fabrics and other materials that would be suitable for space travel.
Time: Allow 60 minutes
Curriculum Links: Design and Technologies, English
VCOP ACTIVITY
After reading the article, with a partner, highlight as many wow words or ambitious pieces of vocabulary that you can find in yellow. Discuss the meanings of these words and see if you can use them orally in another sentence.
HAVE YOUR SAY: Of all the space travel trips you can think of, what would you choose? Lunar orbit? Mars? Quick trip up into near space? Why? Use full sentences. No one-word answers.