How to spot the Orionid meteor shower in Australia
Get set, stargazers, as the Orionid meteor shower is expected to reach peak visibility Down Under after midnight on Saturday in a week that will be remembered as a mega meteor mash up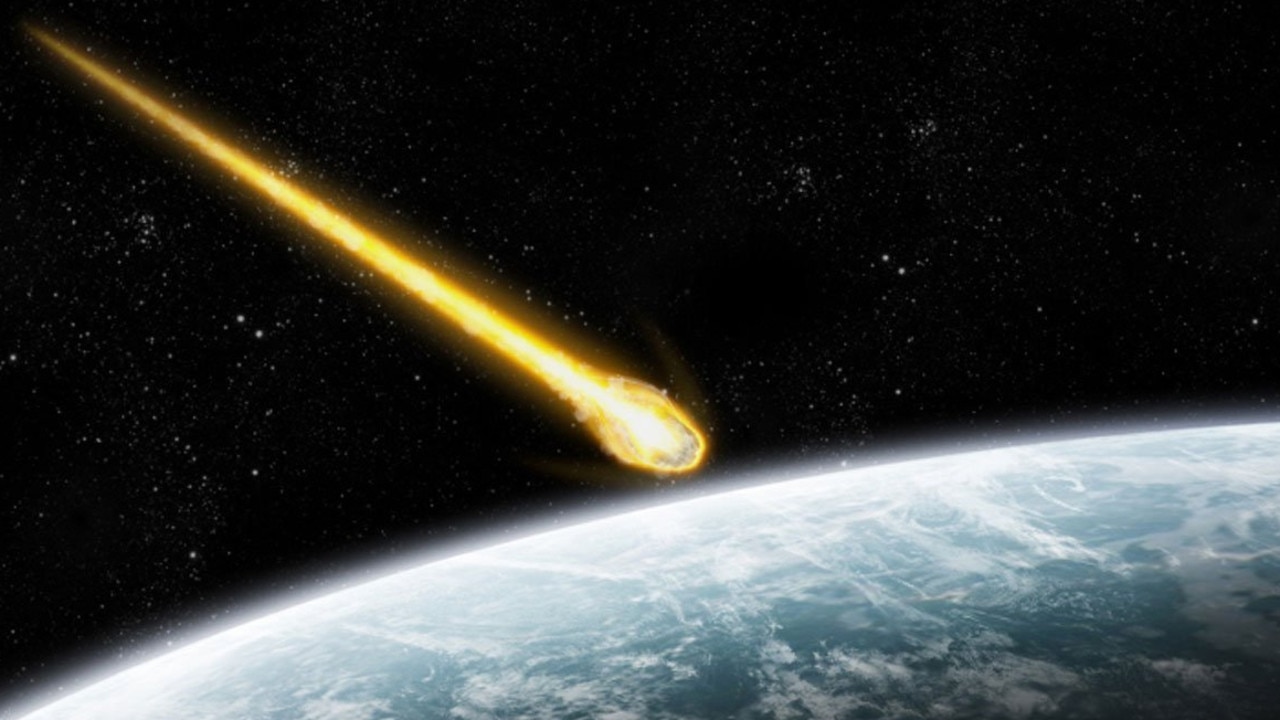 The Orionid meteor shower will provide a light show this month. Picture: contributed
Australians are in for a star-studded show this October as nature puts on its yearly Orionid meteor shower.
Up to 20 meteors could be seen each hour in parts of the country on October 21 – but stargazers will need to stay up pretty late to see them.
The Orionid meteor shower happens every year between September and November as Earth passes through a dust cloud that was once part of the tail of Halley's comet.
The meteor shower peaks in October, meaning more meteors are visible in the sky during this time.
People living in both hemispheres should be able to see the shooting stars late at night on October 21. Those living in areas where there is less light pollution will have a better chance of spotting them.
Considered one of the most beautiful meteor showers of the year, the Orionids are known for their brightness and speed, NASA's official website said.
Travelling at 238182km per hour, or 66km per second, the meteors can leave glowing trails of debris that last several seconds or minutes. They sometimes even become fireballs.
Orionid Meteors appear to come from below the three stars that form Orion's Belt. Picture: Martin George
WHERE THE ORIONIDS COME FROM
The Orionids were named after the Orion's Belt constellation because they look as though they come from this group of stars, but they actually don't, NASA said.
Meteors come from bits of broken up asteroids or debris caused by comets. When comets travel around the sun, they leave trails of space dust.
The Orionids were created by the space dust from Halley's comet, a comet that takes 76 years to orbit the sun.
The Earth passes through this trail every year during its orbit around the sun. When the pieces of space dust collide with Earth's atmosphere, they burn up into fiery streaks, or "shooting stars."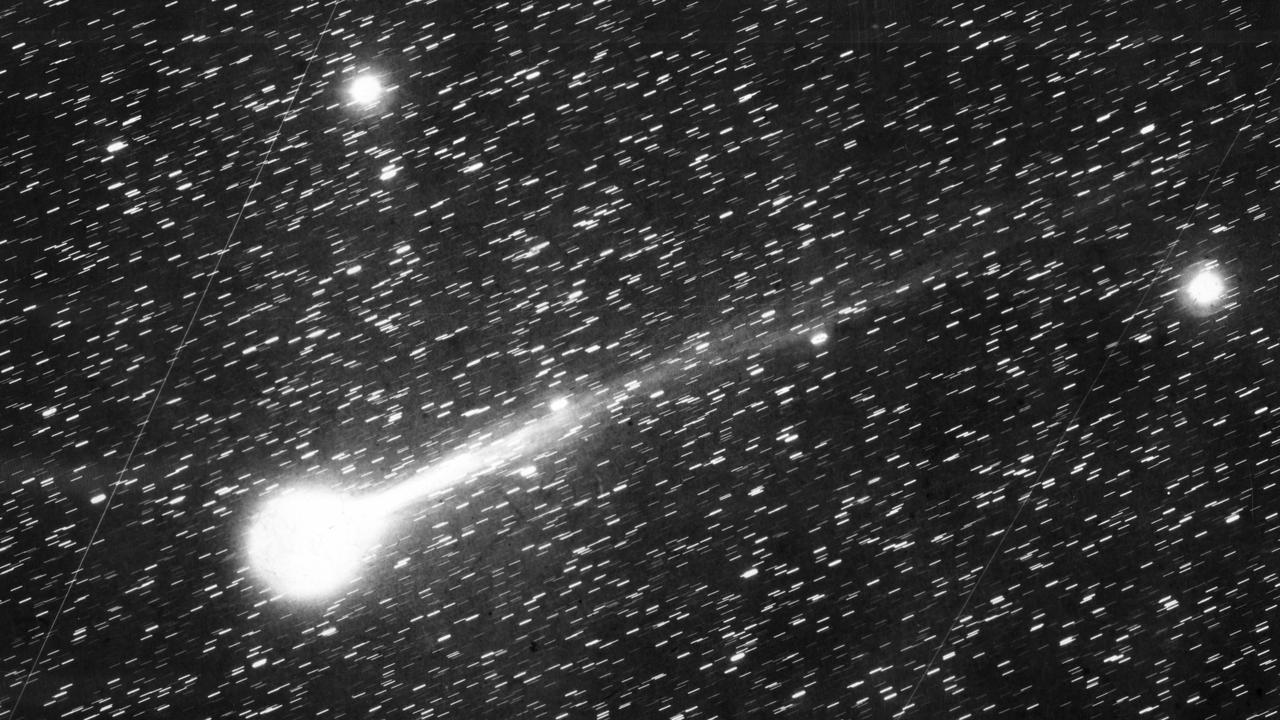 Halley's comet crosses the sky during its last visit to Earth in 1986, NSW. Picture: Anglo-Australian Observatory.
HOW TO SPOT THE METEORS
NASA said stargazers should find a comfortable spot outside that is away from street and city lights.
It's important to dress warmly and bring a sleeping bag, blankets or a lawn chair because it could take some time to see the show.
People in Australia should lie on their back with their feet facing northeast. It could take about 30 minutes before your eyes adjust to the darkness and you are able to see the meteors.
The meteors will be most visible in the hours after midnight and should last until dawn.
"If you're up in the early hours of the morning, you've got a better chance of seeing it … if I were to watch this one, I'd get out after midnight," said UniSA astronomy lecturer Mary Adams.
The Orionid meteor shower will be visible from midnight on October 21. Picture: Brendan Radke
POSSIBLE METEOR ACTIVITY AS FIREBALL SHOCKS MELBOURNE
People in Melbourne were shocked on Wednesday night when a bright flash lit up the sky followed by a loud boom.
Video captured by CCTV cameras from a house shows an orange light flash before a booming sound is heard seconds later.
While no-one knows yet what caused the sound and flash of light, some believe it could be due to a meteorite, while others have said it may have been caused by a power transformer or gas main blowing up.
University of Melbourne astrophysicist Dr Clare Kenyon told the Herald Sun that space objects, like meteors or space junk, that pass the Earth's atmosphere can create a flash of light or "boom."
"When a piece of space junk – or even something natural like a chunk of space rock – is pulled towards Earth, it's moving really quickly and then basically slams into the atmosphere, creating a kind of sonic boom," she said.
"The friction from Earth's atmosphere is immense and causes the material to break apart and burn, causing lingering bright streaks of light across the sky."
A meteor streaks across the sky. Picture: Martin George
HORNED COMET SPOTTED
A comet three times the size of Mt Everest has exploded on its journey around the Earth.
Cryovolcanic, or cold volcano, comet 12P/Pons-Brooks has erupted for the second time in four months after gas from its icy insides built up and exploded in a similar way to a can of soft drink left in a freezer.
Richard Miles of the British Astronomical Association told the New York Post the icy volcanic eruption left an unusual flow of ice that made the comet look like it had horns.
Measuring almost 30km in diameter, the comet is the size of a small city and takes 71 years to orbit the sun. Stargazers may be able to see the comet next year when it reaches its closest point to Earth.
POLL
GLOSSARY
hemispheres: the two halves of the Earth on either side of the equator, the Northern Hemisphere and Southern Hemisphere
light pollution: human-made light that makes it hard to see the stars at night
debris: small pieces that have come off something, like a comet
constellation: a group or formation of stars
cryovolcanic: a comet with volcanoes that erupt with ice, water and other materials instead of lava
EXTRA READING
Glowing meteor fireball lights up Australian sky
Rare green comet visible for first time in 437 years
Halley's comet dust trail lights up night sky
QUICK QUIZ
1. What constellation is the Orionid meteor shower named after?
2. What causes the Orionid meteor shower to occur?
3. How many years does it take Halley's comet to orbit the sun?
4. What recently made the comet 12P "sprout horns"?
5. How big is 12P in diameter?
LISTEN TO THIS STORY
CLASSROOM ACTIVITIES
1. Rename the comet
Can you think of a better name for Cryovolcanic comet 12P/Pons-Brooks?
Decide on a name that is inspired by the information about the comet in the story. Write the name and a justification of your choice of name.
Time: allow at least 20 minutes to complete this activity
Curriculum Links: English, Science
2. Extension
Write a story starting with:
"I saw the flash and heard the BOOM! Everyone thought it was a meteorite, but I saw …"
Time: allow at least 20 minutes to complete this activity
Curriculum Links: English
VCOP ACTIVITY
Wow word recycle
There are plenty of wow words (ambitious pieces of vocabulary) being used in the article. Some are in the glossary, but there might be extra ones from the article that you think are exceptional as well.
Identify all the words in the article that you think are not common words, and particularly good choices for the writer to have chosen.
Select three words you have highlighted to recycle into your own sentences.
If any of the words you identified are not in the glossary, write up your own glossary for them.
Extension
Find a bland sentence from the article to up-level. Can you add more detail and description? Can you replace any base words with more specific synonyms?
Down-level for a younger audience. Find a sentence in the article that is high level. Now rewrite it for a younger audience so they can understand the words without using the glossary.