Astronauts return as Whirlpool galaxy photos show us space 30 million years ago
Four astronauts have splashed down safely to Earth not long after NASA revealed a remarkable image of the Whirlpool galaxy, showing ancient space secrets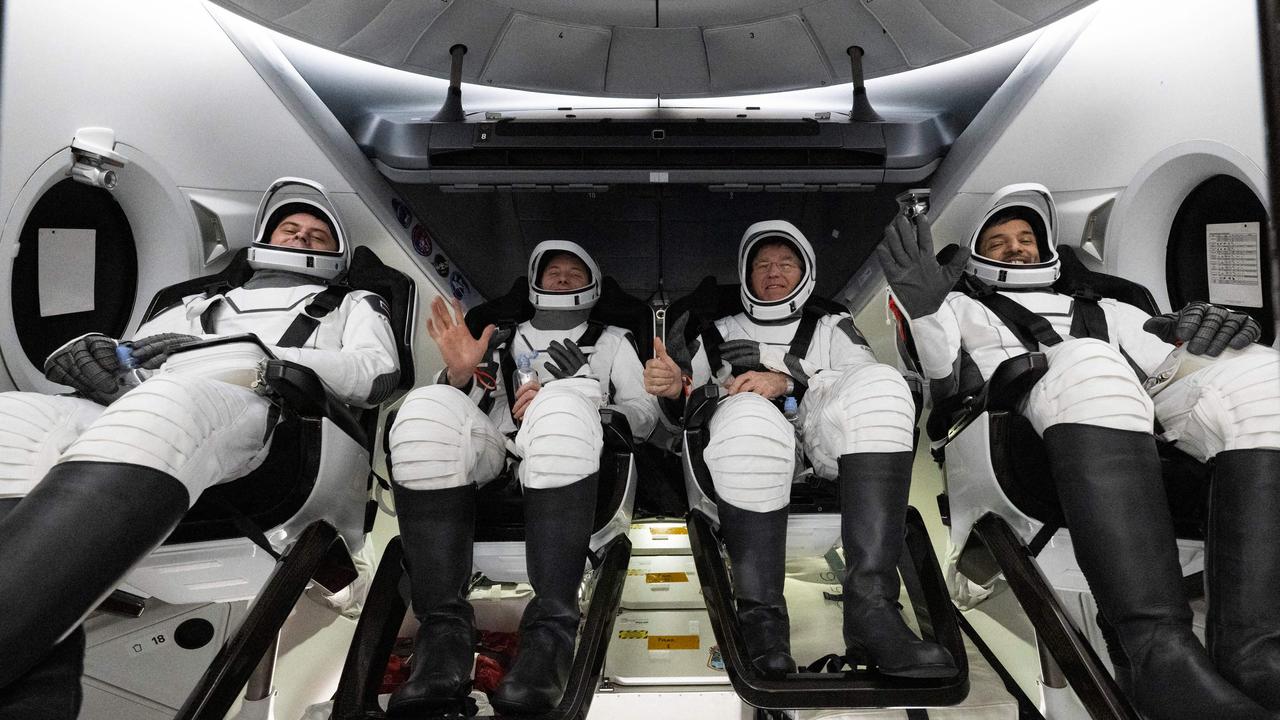 Roscosmos cosmonaut Andrey Fedyaev, NASA astronauts Warren "Woody" Hoburg and Stephen Bowen, and United Arab Emirates astronaut Sultan Al-Neyadi on-board the SpaceX recovery ship shortly after landing in the Atlantic Ocean. Picture: AFP/NASA/Joel Kowsky
Four astronauts* have safely returned to Earth after spending six months on the International Space Station*.
They used a SpaceX* capsule* to come back, and it landed safely in the Atlantic Ocean* near Florida*.
Returning were NASA* astronauts Stephen Bowen and Warren "Woody" Hoburg, Russia's Andrey Fedyaev, and the United Arab Emirates' Sultan al-Neyadi.
Sultan al-Neyadi was the first person from the Arab world* to spend an extended time in orbit*.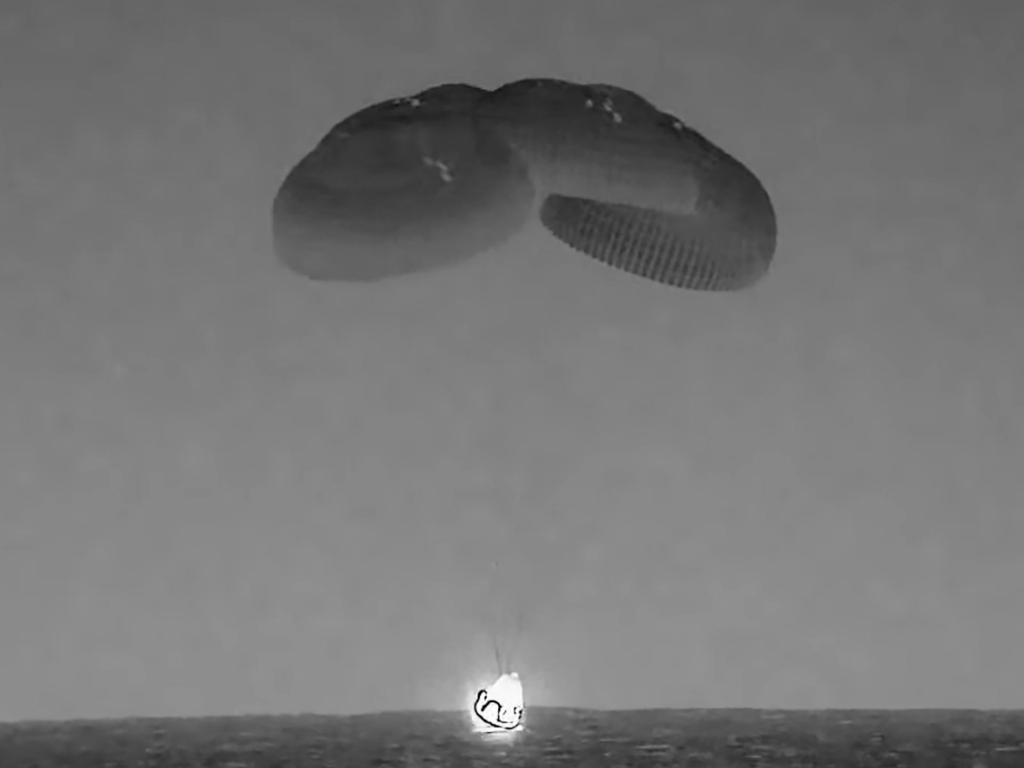 This screen grab taken from the NASA live feed shows the SpaceX Crew Dragon Endeavour spacecraft with parachutes open, returning to Earth as it carries four astronauts. Picture: NASA/AFP
Before leaving the ISS, the astronauts talked about how much they missed everyday things like hot showers, coffee, and the smell of the ocean.
Their return had to be delayed by one day because of bad weather at the splashdown* locations.
But when they did come back, it was quite a sight as their capsule streaked through the night sky over Cape Canaveral* and landed near Jacksonville.
The astronauts said it was incredible to be back.
"You've got a roomful of happy people here," SpaceX Mission Control* radioed.
The SpaceX Dragon Endeavour spacecraft aboard the recovery ship MEGAN shortly after it landed. Picture: AFP/NASA/Joel Kowsky
SpaceX had already sent up the next group of astronauts to take their place a week earlier.
This turnover shows that there are always people living and working on the ISS, with different crews* coming and going.
Later this month there will be more crew changes, including two Russian astronauts and one American, who will be coming back after spending a whole year in space.
They had to stay longer because their spaceship had a problem and they had to use a new one.
The astronauts' safe return to Earth comes after NASA released an incredible picture of the famous Whirlpool galaxy.
They took this picture using a powerful space telescope* called the James Webb Space Telescope.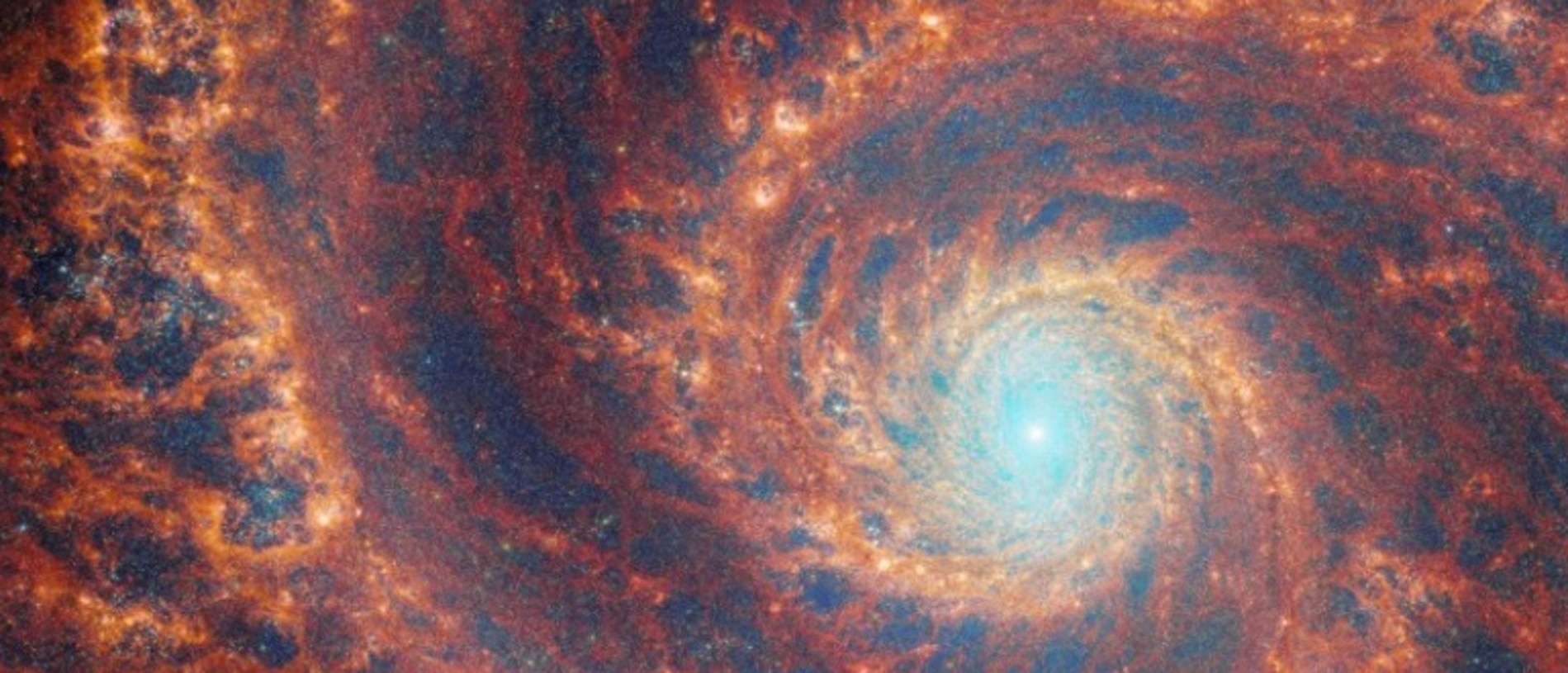 Space scientists have revealed a mesmerising image of a stunning whirlpool galaxy. The celestial snapshot is being hailed as the clearest-ever image of the famous Whirlpool galaxy and it was taken by the James Webb Space Telescope. Picture: NASA
It's being called the clearest image ever of the galaxy*, also known as M51.
But here's something fascinating: the picture shows how the galaxy looked nearly 30 million years ago.
That's because light takes time to travel, so when we look at objects in space, we're actually seeing them as they were in the past.
The Whirlpool galaxy is about 27 million light-years* away from Earth.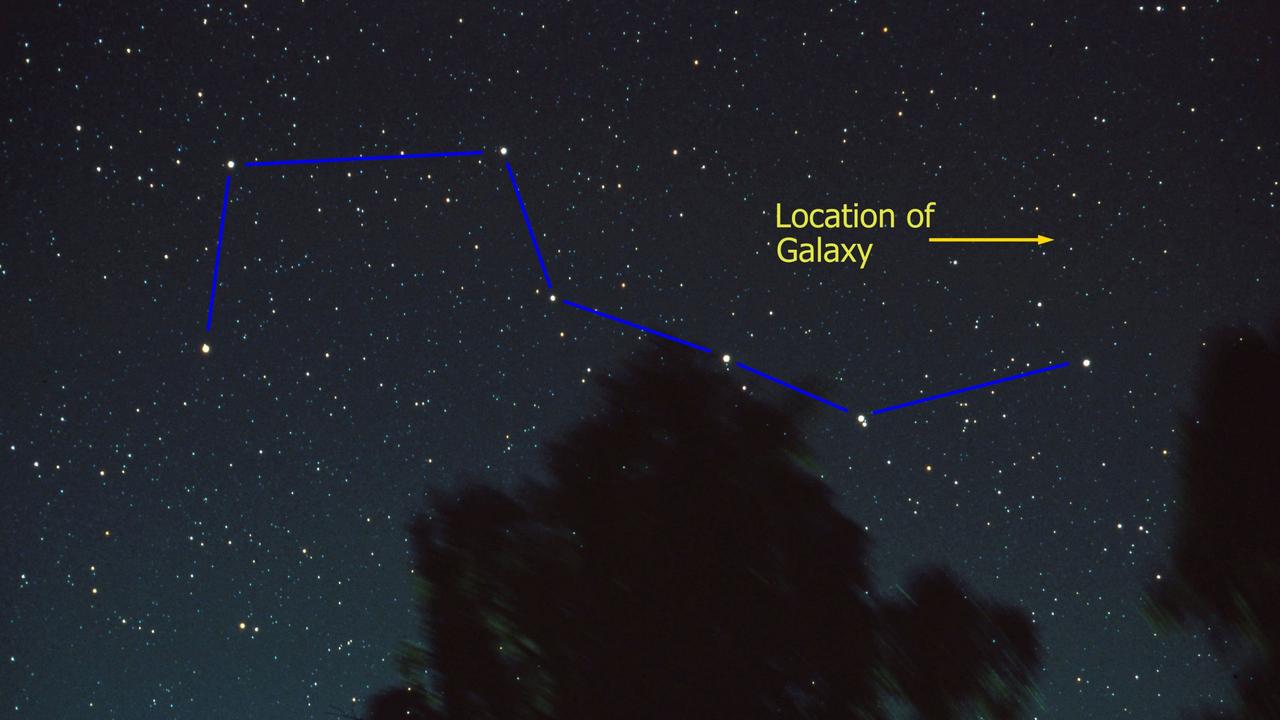 Location of the Whirlpool galaxy, near the handle of the star pattern known as the "Big Dipper". Picture: Martin George
In the picture, you can see red areas that are warm dust*, and orange and yellow spots where new stars are forming.
There are also dark areas that look like black bubbles, and they show how stars in the galaxy affect the space around them.
Galaxies like the Whirlpool get their spiral shapes because they're spinning, and in this case, the nearby dwarf galaxy NGC 5195 also influences how it looks.
These galaxies tug on each other with their gravity*, and that shapes their appearance.
– additional reporting The Sun and AP
GLOSSARY
astronauts: people trained to travel and work in space
International Space Station (ISS): a big spaceship where astronauts live and do experiments in space
SpaceX: a company that builds and launches spaceships
capsule: a small spaceship that can carry astronauts
Atlantic Ocean: a big body of water near Florida
Florida: a state in the United States
NASA: a space agency in the United States
orbit: going around the Earth or another object in space
splashdown: when a spaceship lands in the water
Arab world: a group of countries in the Middle East and North Africa
Cape Canaveral: a place in Florida where spaceships launch
SpaceX Mission Control: people who help with space missions
crews: groups of people who work together
space telescope: a big telescope in space to look at stars and galaxies
galaxy: a group of stars, like the Milky Way
light-years: a way to measure very long distances in space
warm dust: tiny pieces of stuff that give off heat
gravity: A force that pulls things together, like the way the Earth pulls us
EXTRA READING
Russian spacecraft crashes into moon
Giant 'umbrella' could shield Earth from the sun
Question mark spotted hanging in space
QUICK QUIZ
Who were the four astronauts in the space story?
How did the astronauts return to Earth?
What is the name of the powerful space telescope that took a picture of the Whirlpool galaxy?
Why did the astronauts' return get delayed by one day?
What is light-years in space a measure of?
LISTEN TO THIS STORY
CLASSROOM ACTIVITIES
1. Life's treasures
In the Kids News article, the astronauts that have been living on the International Space Station for the past six months listed the things they missed most about Earth.
Think about if you were living up there for six months. List the top five things you would miss about living here on Earth, that doesn't include the people you would miss.
1.
2.
3.
4.
5.
Time: allow 15 minutes to complete this activity
Curriculum Links: English, Personal and Social, Critical and Creative Thinking
2. Extension
The Whirlpool galaxy is one of the most famous galaxies. It is a spiral galaxy, just like our Milky Way.
Draw two sketches – one of the Whirlpool Galaxy and one of the Milky Way to compare them.
Show your sketches to some classmates near you.
Time: allow 20 minutes to complete this activity
Curriculum Links: Science, Visual Arts, Personal and Social, Critical and Creative Thinking
VCOP ACTIVITY
Aside from this, there is also this!
Brackets are a great literacy tool for adding aside comments, or comments that could be covered over and the sentence still makes sense. What's inside the brackets is extra information.
They can be used for a variety of effects: to add more detail, to add humour, to connect with the reader etc.
My little brother (the funniest kid I know) got himself into big trouble today.
Select 3 sentences from the article to add an aside comment to using brackets. Think about not only what you want to add to the sentence, but also what effect you are trying to create.