A US filmmaker wants to solve one of the world's most baffling UFO* cases which happened at a school in Australia.
James Fox said a sighting at a Melbourne school in 1966 remained one of the most riveting* examples of UFO encounters anywhere in the world.
More than 200 people, mostly schoolchildren, reported seeing an object hover over the school in Westall in an incident which many believe became the subject of a cover up*.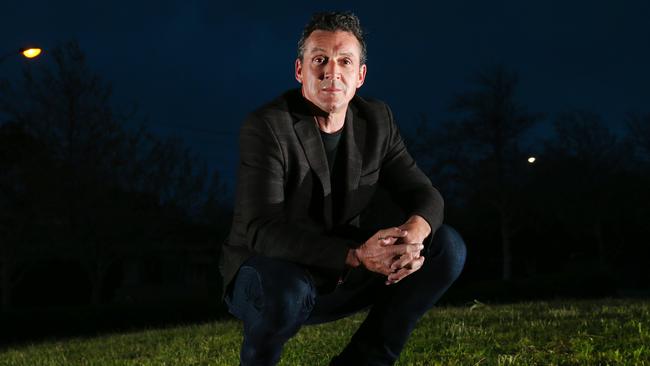 Mr Fox arrived in Victoria this week to interview several people in the hope of uncovering the truth.
"Most Australians have no idea that several UFOs, at least one possibly two or three, landed in broad daylight for 20 minutes with more than 200 witnesses,'' he said.
"That's a pretty phenomenal event and most people don't even know about it.''
The sighting happened at 11am on April 6, 1966.
Students and teachers from Westall High School and Westall State School, and members of the public claim to have watched as three metallic objects with no obvious markings flew silently through the sky.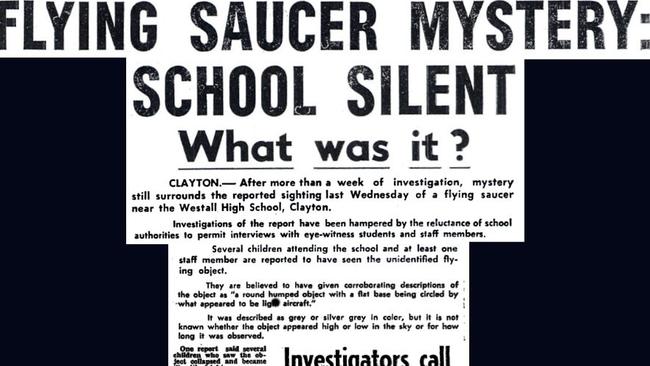 The objects reportedly landed in a paddock next to the schools before quickly flying away.
In the hours after the incident, emergency services, the military and the media gathered to try and make sense of the baffling* event.
Several witnesses claim sharply dressed men in dark suits warned them from speaking about the incident.
Mr Fox has spent more than 20 years piecing together evidence from UFO cases around the world and was also responsible for bringing together a number of high level whistleblowers* at a National Press Club conference in the US seven years ago.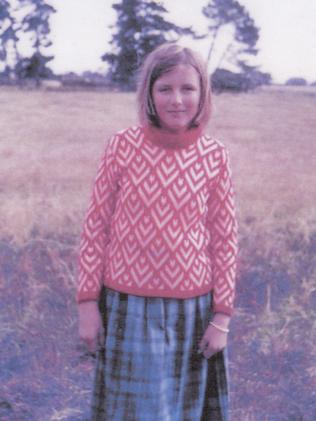 He said people needed to come forward if they had information and the government needed to support the investigation.
"It wasn't just students, there were school teachers who witnessed it as well. That's pretty unique. Its one of the better cases in the world because of the sheer volume of witnesses.
"There were students who came up and touched this thing as it was on the ground.
"Having the testimony* and witness accounts is fine but without the support of government officials or military officials it's weaker. I would really encourage anybody with any information to come forward.''
Mr Fox will be a guest speaker at a forum in Melbourne on Friday, September 22 and in Perth at the State Library of Western Australia on Sunday, September 24.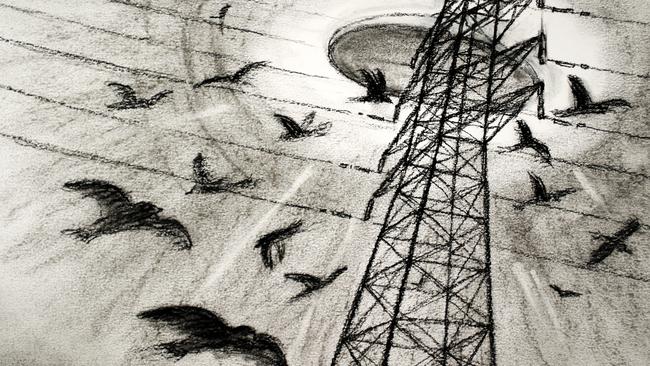 GLOSSARY

UFO: unidentified flying object
riveting: interesting
cover up: repression of truth
baffling: confusing
whistleblowers: people who speak out against a person or company
testimony: formal statement
LISTEN TO TODAY'S STORY
CLASSROOM ACTIVITIES
1. Be an investigator
Imagine that you are an investigator trying to find out what really happened that day in 1966. Your job is to interview some people who say that they were there.
Write a list of at least five questions that you would ask any person who was at Westall that day.
Extension
People have always been interested in space exploration and finding out about our universe. Find out more about the story of space exploration. Use information that you have found to create a poster. Your poster should be about the Three Greatest Moments in Space Exploration. Your poster should include pictures as well as words explaining why each event you have chosen is the greatest.
Time: allow 85 minutes to complete this activity
Curriculum links: English, Critical and Creative Thinking, Science

2. What did they see?
Describe what people claim that they saw at Westall in 1966. What do you think the objects were?
List as many other possible explanations for the mysterious events that you can think of.
Extension
Write a script for a short play or create a storyboard for a short science fiction or adventure film based on what would happen if this story was confirmed as true. What would have happened on that day in April 1966?
Time: allow 25 minutes to complete this activity
Curriculum links: Critical and Creative Thinking, English, Media Arts, Drama

EXTRA READING
WHO DARES TOUR A HAUNTED HOUSE?
ESCAPE TO EVERYWHERE IN A BOOK
ANCIENT HUMAN SPECIES DISCOVERY
TANK DISCOVERY UNLOCKS HISTORY
IN A SENTENCE, SHARE YOUR THOUGHTS ON TODAY'S STORY
Kids News loves reading your best grammar, vocabulary and spelling. We publish the best comments.