Families share great memories with QR codes on headstones
Australians will have the chance to share their stories with future generations following their death, thanks to a Melbourne man's innovative twist to a QR code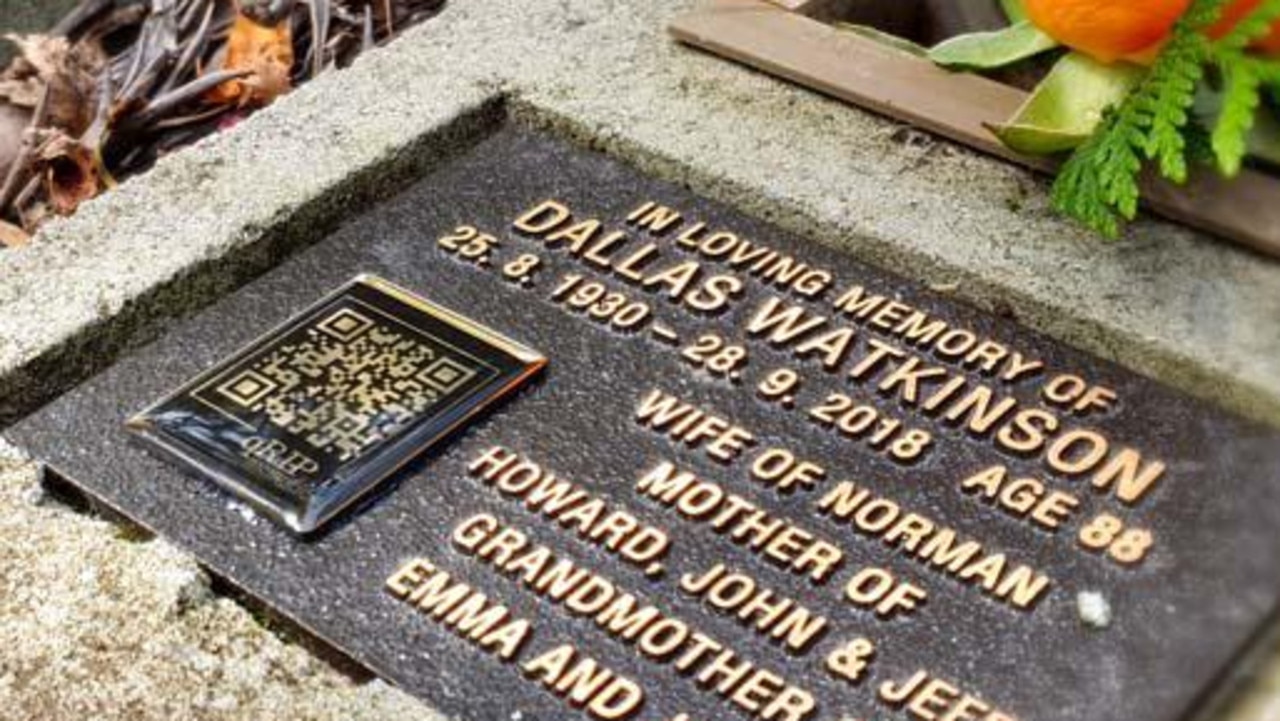 Families can now opt for an additional element on their headstone thanks to a twist in QR code technology. Picture: supplied
Victorians will have the chance to live beyond the grave, thanks to a Melbourne man's innovative* use of QR code* technology.
Jeff Watkinson is giving families the opportunity to remember their departed* loved ones through virtual* tributes*, which are accessed via a QR medallion* attached to a headstone* or urn*.
The technology allows individuals to access a page that showcases* the loved one's life.
Information on the digital page may include photos, a biography*, a timeline, videos taken at special events and their favourite music.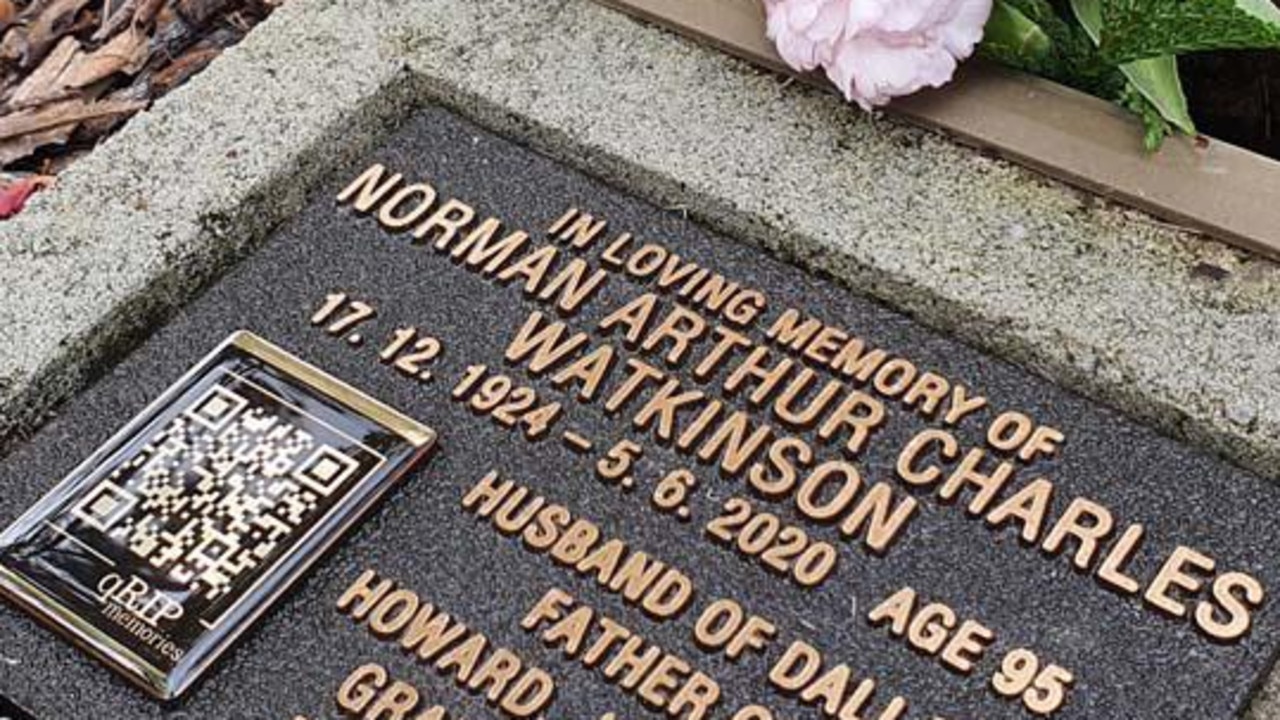 An example of a QR code on Mr Watkinson's father's headstone. Picture: supplied
For Mr Watkinson, the development of the QR codes started as a personal project to help him remember his older brother who died unexpectedly a few years ago.
"I thought, 'how can I describe what he did in his life," he said.
Mr Watkinson used his audio production and technology skills to create a page containing music and voice samples from his brother John, who was a well-known voiceover artist*.
"Suddenly you're seeing him, you're reading about him, I'm looking around at where we used to drive and I'm hearing his voice and I'm thinking 'wow, this is amazing'," he said.
"It was the first time I smiled in the whole process … and I still scan it and listen to it. It's just a beautiful experience."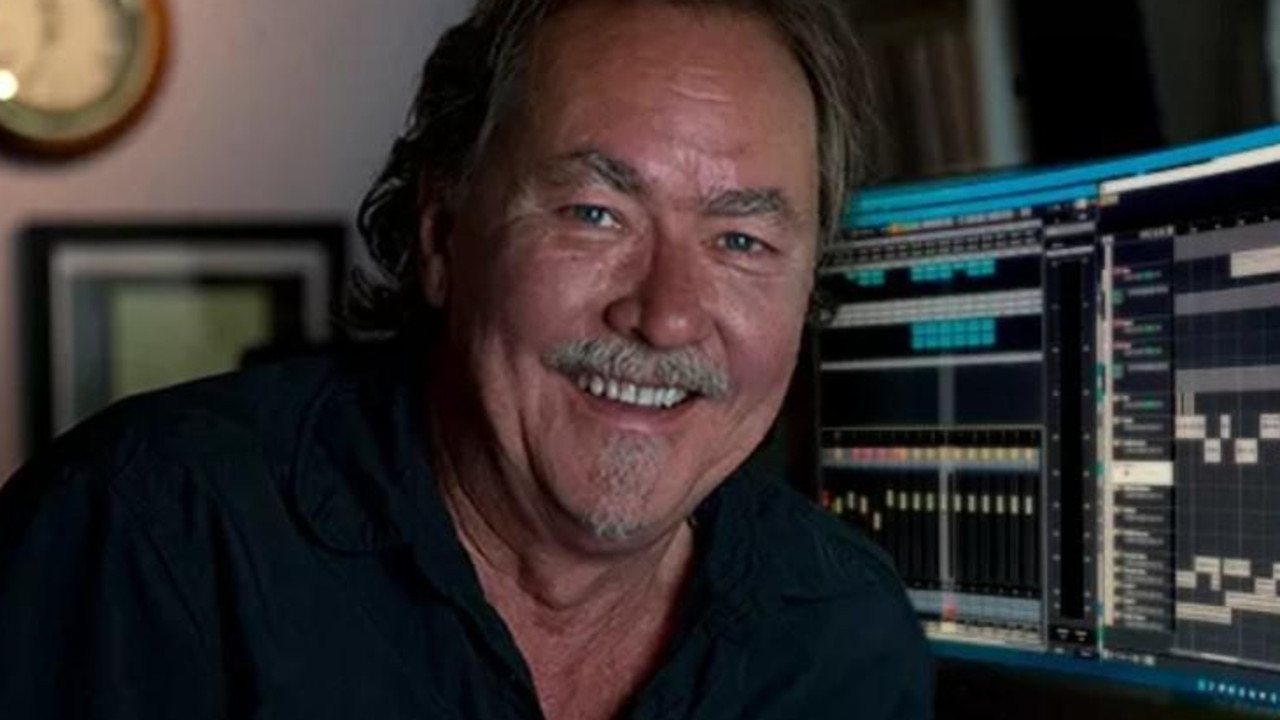 Jeff Watkinson is creating everlasting memories by inclusing QR codes of deceased on headstones and urns.
Since installing the QR medallion on his brother's headstone, Mr Watkinson said he's received great feedback from family, friends and even cemetery groundskeepers* who see people not known to the family scanning the code.
POLL
GLOSSARY
innovative: introducing new and creative ideas or methods
QR code: a type of code that can be scanned with a device to access information
departed: a word used to describe someone who has passed away
virtual: something that exists in a computer or online, not in the physical world
tributes: acts or things done to show respect or remember someone
QR medallion: a small object with a QR code on it
headstone: a stone that marks a person's grave with their name and other information
urn: a container for holding the ashes of someone who has been cremated
showcases: displays or presents something for others to see
biography: a story of a person's life, often written in a book
voiceover artist: someone who uses their voice for narration or character roles
groundskeepers: people who take care of the cemetery, working in gardening and maintenance
EXTRA READING
Gravestone of the real Snow White on display
Fossil graveyard a snapshot of asteroid hit
QUICK QUIZ
What is the innovative use of QR code technology mentioned in the story?
How can families access virtual tributes for their departed loved ones in the story?
What kind of information is included on the digital page accessed through the QR code technology?
Why did Jeff Watkinson start developing QR codes in the first place?
How do people, including strangers, react to the QR medallions attached to headstones in the story?
LISTEN TO THIS STORY
CLASSROOM ACTIVITIES
1. Should this be published?
"Kids News shouldn't publish stories like this, school kids are too young for it."
Do you agree or disagree with this statement?
Write a detailed and convincing paragraph that gives your opinion.
Time: allow at least 20 minutes to complete this activity
Curriculum Links: English, Health and Physical Education, Personal and Social Capability
2. Extension
Jeff Watkinson has used QR code technology in a really unusual and creative way to make a difference.
Can you think of another way that you could use QR technology that is just as innovative?
Create a description and a plan for your idea. Use diagrams if that helps.
Time: allow at least 40 minutes to complete this activity
Curriculum Links: English, Digital Technologies, Design and Technologies
VCOP ACTIVITY
Punctuation thief
Pick a paragraph from the article, or about 3 sentences together if that's easier, and rewrite it without the punctuation. At the bottom of the page write a list of all the punctuation you stole and in the order you stole it. For example; C , . C .
Then swap your book with another person and see if they can work out where the punctuation needs to go back to.
Make it easier: Underline where you stole the punctuation from but don't put the list at the bottom in order.
Make it harder:
Don't put the punctuation in order at the bottom.
Underline where you took the punctuation from, but don't tell them what pieces you took.
Just tell them how many pieces you took, but not what they are.
Don't give them any clues!