There are 37 trillion cells in the human body. They are the building blocks of human life. And yet, we know little about them.
But an ambitious* global research project, the Human Cell Atlas, is aiming to map all the cells in a healthy human body to help fight disease. Several Australians have joined the project.
Using new technology, the collaboration* — funded by the Chan Zuckerberg Initiative which is run by Facebook founder Mark Zuckerberg and his wife Priscilla Chan — is being called the "start of a new era in science" and an "instruction manual for life itself."
By understanding these building blocks, the hope is this publicly available atlas will better inform research into treatments and cures for common diseases, advance discoveries and targets for personalised medicine.
It could also create a map for predicting disease before symptoms* appear.
Experts from 14 Australian biomedical institutes met for the first time at the Walter and Eliza Hall Institute of Medical Research yesterday, to plan their strategy.
Group leader and cellular biologist Dr Shalin Naik said new technologies were pushing research forward.
"It's like getting the latest telescope and seeing the universe in a completely different way," Dr Naik said.
"Until this single cell DNA sequencing first emerged in 2009, we've been looking at the smoothie of a particular tissue. We haven't been able to look at the individual cells in that.
"We've discovered new cell types almost weekly since this technology came around."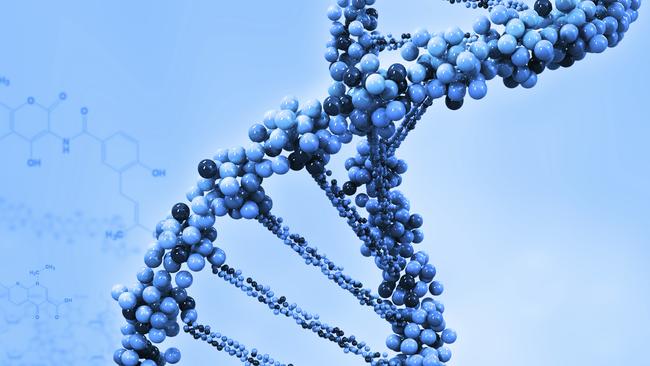 With the first million mapped cells released to kickstart the project, the first task for Australian researchers will be to analyse a blood sample from a Victorian to calibrate* the analysis.
Dr Naik said the more we understood cells, the better chance we had at overcoming disease.
"The Human Genome Project was like a parts list for a car," he said.
The Human Genome Project provided scientists with an understanding of how human DNA was formed and created a map of human genes. DNA and genes determine a lot about the way we grow and what we look like.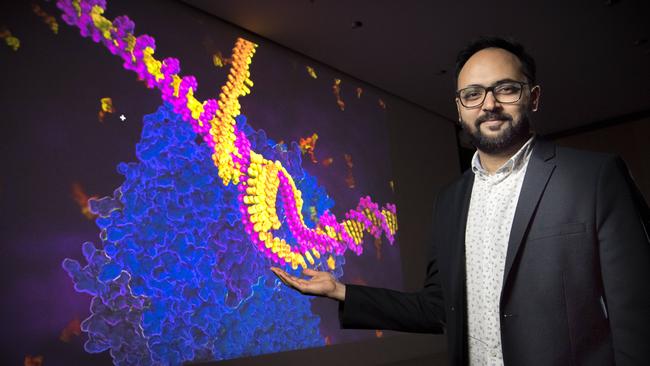 Cell study leader Dr Naik said the atlas would be the next level in understanding.
"The Human Cell Atlas is trying to get more like an instruction manual," he said.
"If you have a parts list and an instructional manual, you can replace your carburettor*. Or you might design a new carburettor at some point
The first draft of the atlas is due by 2021.
GLOSSARY
ambitious: challenging
collaboration: working together
symptoms: signs of something
calibrate: check the accuracy of
carburettor: car part that blends air and fuel
LISTEN TO TODAY'S STORY
CLASSROOM ACTIVITIES
Activity 1.
Read the story carefully and answer these questions:
• What are cells?
• How many cells are in our bodies?
• What is the Human Cell Atlas?
• How many cells have been mapped already?
• Who is Dr Shalin Naik?
• Why did the experts meet in Victoria this week?
Extension:
Find out more about human cells.
Create a diagram with labels to help students in your class understand the most important parts of a cell.
Time: allow 60 minutes to complete this activity
Curriculum links: Science, English
Activity 2.
Imagine that you are Dr Naik.
Write a speech that you will give at the beginning of the meeting of experts at the Walter and Eliza Hall Institute of Medical Research to the experts.
Your speech should focus on why the work on the Human Cell Atlas is so important, and what the benefits will be.
Extension:
So far you have been thinking about human cells.
Find out about plant cells.
Use the information you have found to create a poster that will help students in your class to understand the differences between human cells and plant cells.
Time: allow 90 minutes to complete this activity
Curriculum links: Science
VCOP ACTIVITY
(Vocabulary, Connectives, Openers, Punctuation)
Building Blocks of sentences
Like cells are the building blocks of life and conjunctions and connectives can be the building blocks of sentences.
A conjunction is a word that joins two clauses to make a compound sentence.
How many conjunctions can you highlight in pink from the article?
See if you can uplevel them to find a better replacement.
Sometimes the best word to use is the most simple.

Extension:
Create a chart about connectives that could be displayed on your classroom's VCOP board.
Time: allow 20 minutes to complete this activity

Curriculum links: English, Big Write, VCOP
EXTRA RESOURCES
FOSSIL REVEALS ANCIENT SEA MONSTER
ANCIENT HUMAN SPECIES DISCOVERY
SANDCASTLE BREAKS WORLD RECORD
US CRAZY FOR TOTAL SOLAR ECLIPSE
IN A SENTENCE, SHARE YOUR THOUGHTS ON TODAY'S STORY
Kids News loves reading your best grammar, vocabulary and spelling.
We publish the best comments.