Two unexplained massive blobs of rock under Earth's surface have had scientists scratching their heads for years.
Many theories have been thrown around since their discovery in the 1980s, including claims that they could be huge fragments of an alien world – a rogue*, Mars-sized planet thought to have smashed into Earth around 4.5 billion years ago.
Known as Theia, the planet could have fused* with Earth on impact, meaning part of it might exist today.
The colossal* blobs of rock under Earth's crust are each the size of a continent and 100 times taller than Mount Everest, the planet's highest peak with an elevation above sea level of 8849m.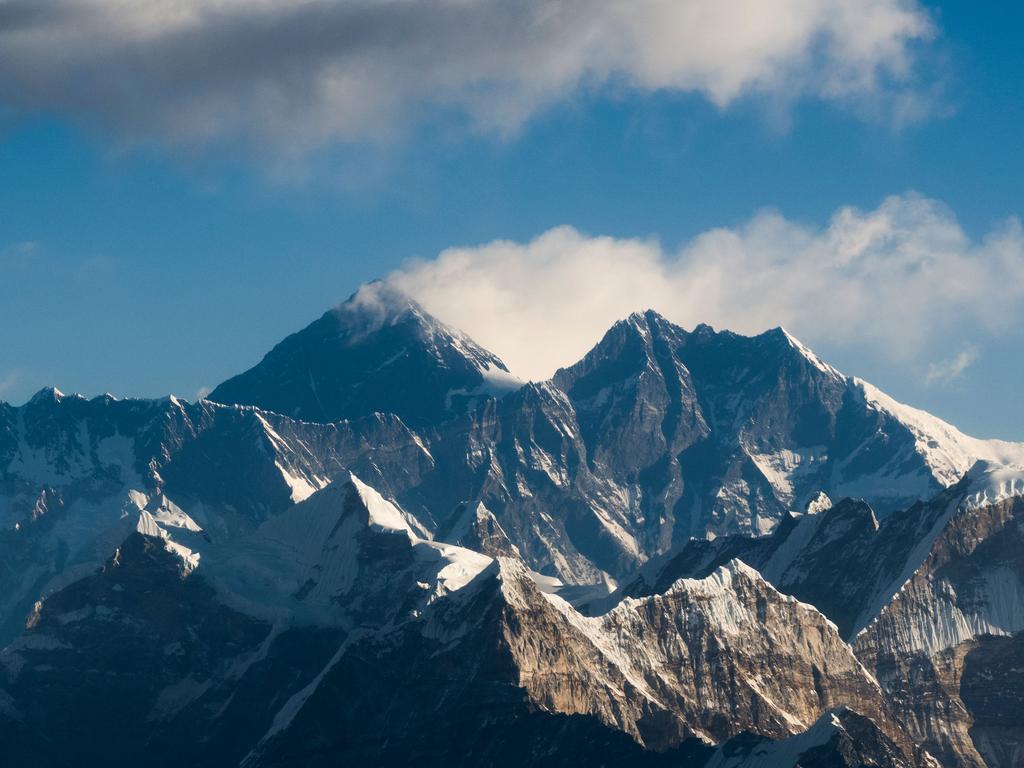 One mass sits under Africa, while the other is under the Pacific Ocean. They are denser* and chemically different to the rock surrounding them, suggesting they may not be original parts of our planet.
In search of answers, experts have made some interesting new discoveries about the two gigantic masses, including that the blob under Africa is a lot higher.
In fact, at nearly 1000km taller, it's twice the height of the second blob on the opposite side of the world, according to the research published in Nature Geoscience.
Scientists also found that the African blob has lower density and stability.
It is not known why it's unstable, but it could explain the continent having significantly more supervolcano eruptions over hundreds of millions of years, compared to its counterpart* on the other side.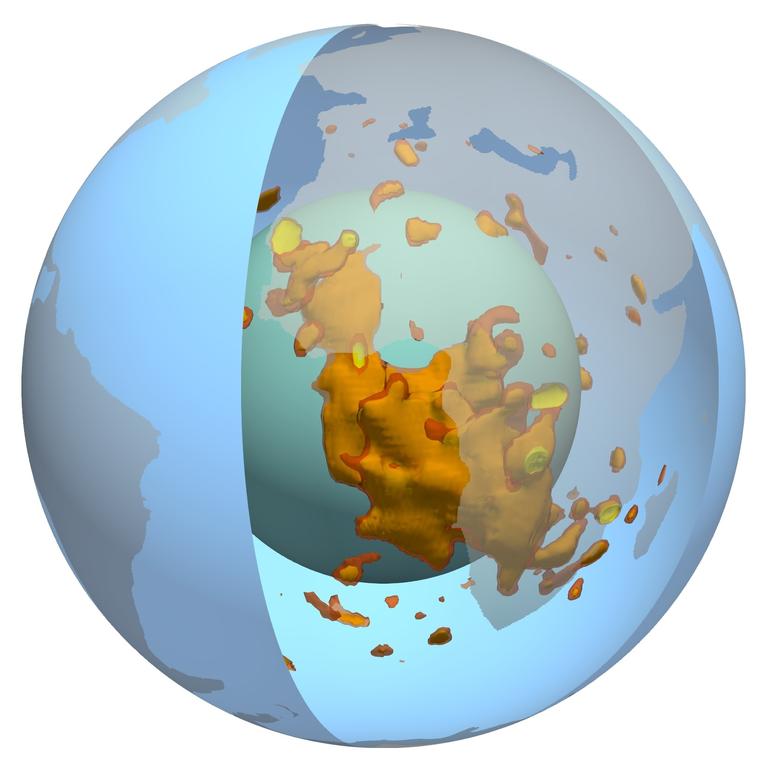 "This instability can have a lot of implications for the surface tectonics*, and also earthquakes and supervolcanic eruptions," said Arizona State University School of Earth and Space Exploration PhD candidate Qian Yuan.
These thermochemical* materials – officially known as "large low-shear*-velocity* provinces*" (LLSVPs) – were studied by looking at data from seismic* waves and running hundreds of simulations*.
While researchers now know the blobs have different compositions*, they were yet to work out how this affected the surrounding mantle*, located between the planet's core and crust.
And just to keep things interesting, scientists were no closer to figuring out where these mysterious blobs came from – but the "planet Theia" theory persists.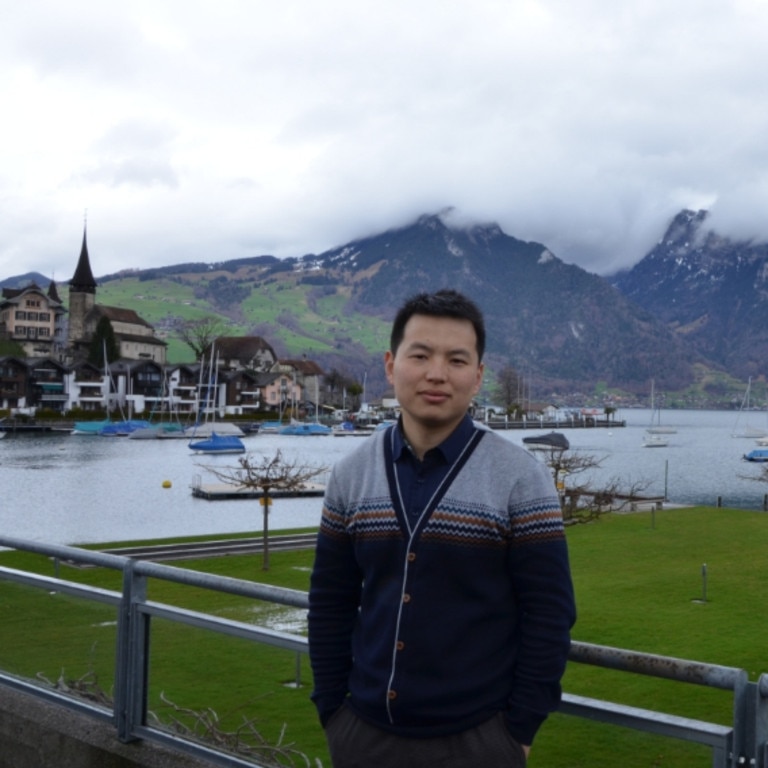 A March 2021 study by the same team revealed that chemical signatures linked to the LLSVPs were at least as old as what was thought to be the date of Theia's impact, giving more plausibility* to what Mr Yuan said at the time was a "crazy theory".
"Our combination of the analysis of seismic results and the geodynamic* modelling provides new insights on the nature of the Earth's largest structures in the deep interior and their interaction with the surrounding mantle," Mr Yuan said.
"This work has far-reaching implications for scientists trying to understand the present-day status and the evolution of the deep mantle structure, and the nature of mantle convection*."
And so, the investigation continues.
This article originally appeared in The Sun and is reproduced here with permission.
GLOSSARY
rogue: unexpected, unusual, random
fused: joined or blended to become a single thing
colossal: huge, enormous, gigantic
denser: thicker, heavier, difficult to see or move through
counterpart: having same function as another person or thing in a different place or situation
tectonics: processes by which the earth's crust has gained its present structure
thermochemical: interrelation of heat with chemical reaction or physical change of state
shear: break owing to a structural strain
velocity: speed, rate, tempo
provinces: territory, area, region
seismic: caused by or related to earthquakes
simulation: imitation or model of a real situation, problem or process
composition: construction, structure, the nature of something
mantle: mostly solid bulk of Earth's interior, between the dense core and thin outer crust
plausibility: seeming reasonable, probable, believable, likely
geodynamic: dealing with dynamic or changing forces within the earth
convection: process that transfers heat by moving a heated fluid such as air or water
EXTRA READING
Found! New reef taller than a skyscraper
What is hidden under Earth's crust
QUICK QUIZ
When were the two blobs discovered?
How many times taller than Mount Everest are they?
Where are the blobs located?
What is the name given to a planet thought to have collided and fused with Earth?
What about the African blob might explain supervolcano eruptions over millions of years?
LISTEN TO THIS STORY
CLASSROOM ACTIVITIES
1. Create a diagram
Create a diagram that explains what scientists know about the mysterious blobs. You can use labels to help make the diagram as informative as possible.
Time: allow 40 minutes to complete this activity
Curriculum Links: English; Science
2. Extension
Why is this research important? List all of the important and useful things that we can learn from the research into the gigantic masses of rock.
Time: allow 15 minutes to complete this activity
Curriculum Links: English; Science
VCOP ACTIVITY
What happens next?
Imagine this story becomes part of an animated series made up of three cartoons. The three cartoons tell the complete story and this article is only Part 1. Think about what the rest of the story could be and draw the next two cartoons that tell the story.
Time: allow 30 minutes to complete this activity
Curriculum Links: English; Visual Arts; Visual Communication Design; Critical and Creative Thinking