The Australian Antarctic Division's famous research ship Aurora Australis departed on its final voyage this week.
It is on its way to Macquarie Island, about 1500km southeast of Tasmania, and it will retire on its return in two weeks.
General manager of operations and safety Charlton Clark said the trip would mark the end of 31 years of operations.
"The Aurora Australis has had an amazing history and it's done some incredible work in support of our activities in Antarctica and the Southern Ocean," he said.
He said the ship had undertaken some "amazing science" in the Southern Ocean and Antarctic's Australian bases.
"It's helped our scientists uncover amazing new information about the role of the Southern Ocean, it's food web, and also the science that underpins* our efforts in understanding a changing climate," he said.
"It's underpinned a lot of our research efforts."
"We've got a range of expeditioners* who are very excited to see and get on board the ship, and they're looking forward to hopefully some calm weather on the way down to the island."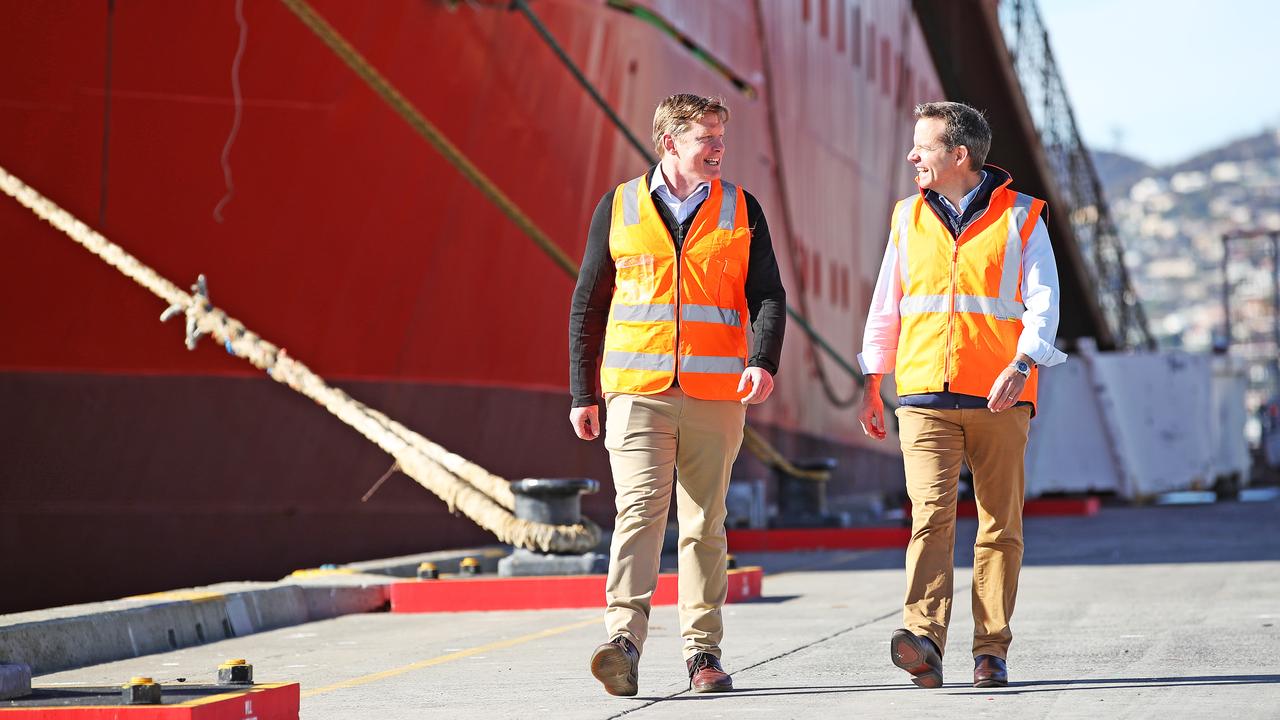 Operations manager Robb Clifton said over the ship's decades of service it had carried about 14,000 people to and from Antarctica, with 58 heading on its final trip south.
"It's amazing when you travel through the Southern Ocean and perhaps many will see their first iceberg through the bridge*, see the wildlife, and then see the sea ice of the Antarctic continent as they travel south," he said.
"It has a really special place in the hearts of expeditioners."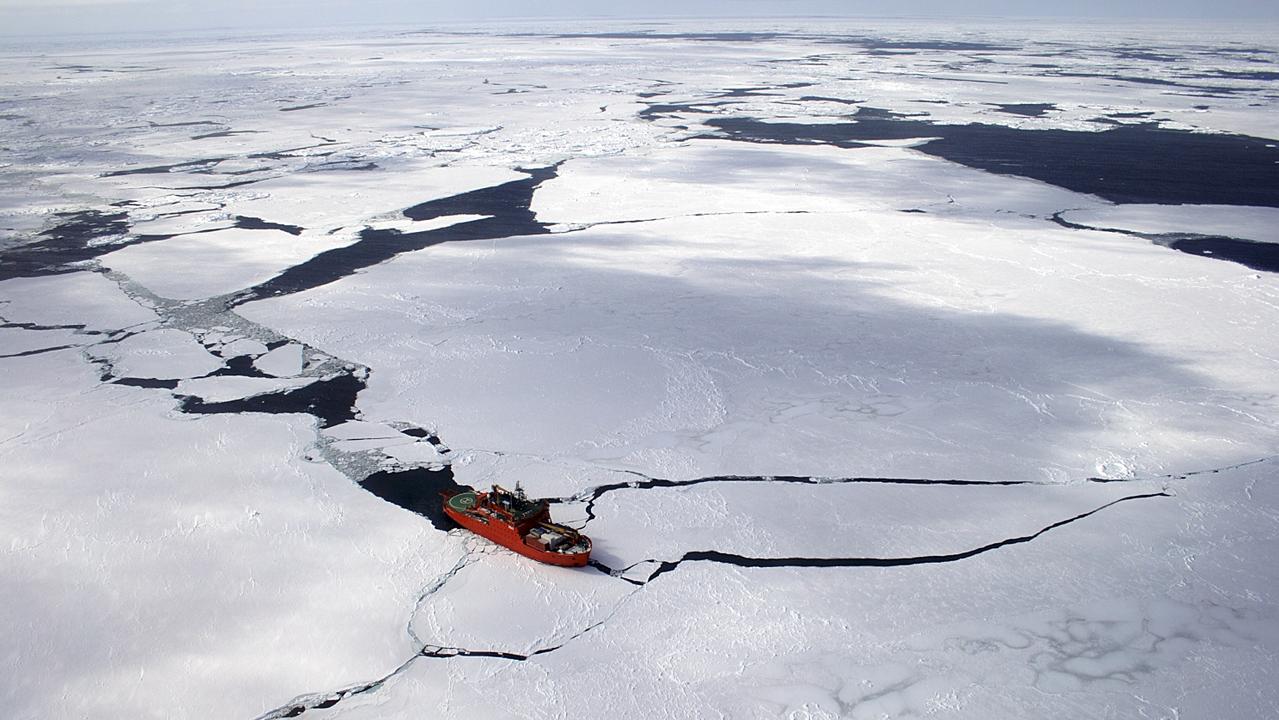 A new vessel to replace the Aurora Australis is being built and is due to come into service next year.
Shipping company P&O owns the Aurora and is yet to decide its future, though there are calls for it become an emergency response vessel.
"When the Aurora Australis returns at the end of this voyage we hope to be able to be in a position to celebrate its arrival back to Hobart," Mr Clark said.
"Hobartians, and Tasmanians in general, have a great connection to the Aurora Australis. It's an iconic part of the fabric* of the Hobart landscape. I hope that Tasmanians maintain that connection over a long period of time."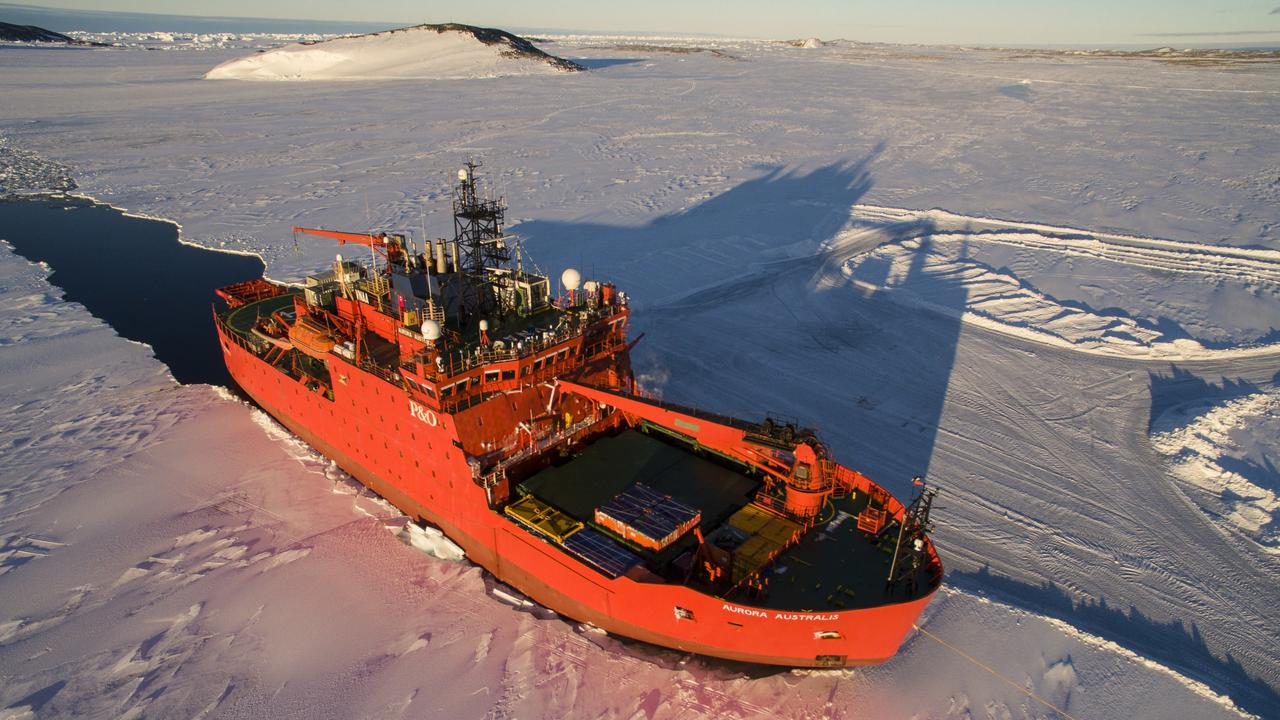 AURORA AUSTRALIS
It is Australia's Antarctic flagship* and is named after the coloured lights in the sky called aurora australis, best seen from Antarctica.
It was launched in 1989, is 94.9m long, has room for three helicopters and 116 people.
It can break up ice up to 1.23m thick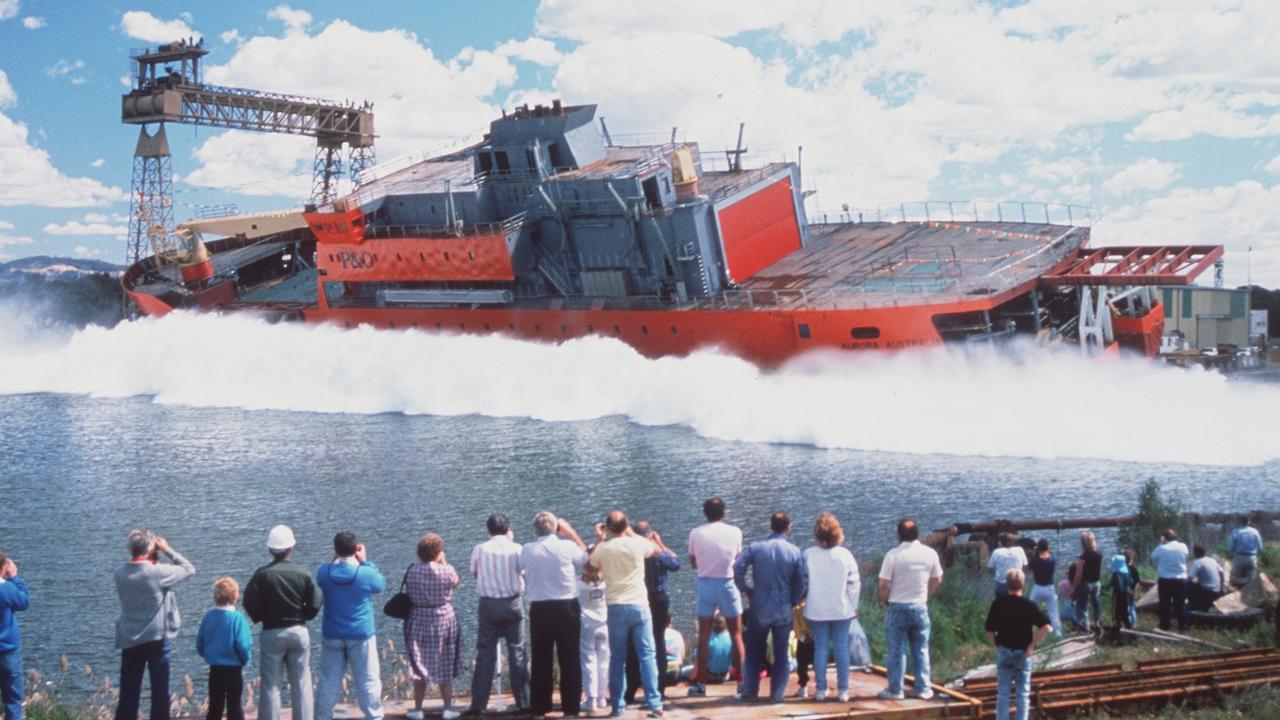 It travels the Southern Ocean, where wild storms can generate 10m seas. The ship has been known to roll 45 degrees in big swells, which makes the angle of the deck much steeper than any street in Australia.
Its bright orange colour makes it easily seen in icy waters.
It is equipped for science, with on-board laboratories and lots of equipment for biological* oceanographic* and meteorological* experiments.
On a six-week voyage, the ship's kitchen can go through 4500 eggs, 1 tonne of potatoes and 280 litres of ice cream. The ship can produce up to 45,000 litres of freshwater a day.
Using satellites, people on board can phone and email anywhere in the world.
Expeditioners stay in small cabins sleeping three or four people on bunks that fold away into couches. Each cabin has its own bathroom and toilet. The ship has a gym, library and recreation areas. Everybody eats together in a large communal mess*.
Source: Australian Antarctic Division
GLOSSARY
underpins: supports, or forms the basis for
expeditioners: people on an expedition
bridge: cabin where the ship is driven from
fabric: the make up of something
flagship: main representative
biological: to do with the science of living things
oceanographic: to do with ocean science
meteorological: to do with weather science
mess: ship dining room
EXTRA READING
Counting penguins and trying not to get blown away
Life on remote Goudier Island, Antarctica
Australia's most incredible weather photos
QUICK QUIZ
Where is Macquarie Island?
Who owns the ship? What is it used for?
Where does the name of the ship come from?
What colour is the ship? Why is it that colour?
How many tonnes of potatoes are used on a six-week voyage? How many kilograms is that?
LISTEN TO THIS STORY
CLASSROOM ACTIVITIES
1. Name the New Ship
When the vessel that will replace Aurora Australis is built, it will need to have a name. What do you think it should be called? Choose a name and then write a letter to the shipbuilders. The purpose of your letter is to explain why you chose this name and why they should use it for the new vessel.
Time: allow 30 minutes to complete this activity
Curriculum Links: English
2. Extension
Design a special Thank You card for Aurora Australis. Your card must include words, possibly a poem for the inside of the card, that describe why she has been such an important and special ship.
Time: allow at least 25 minutes to complete this activity
Curriculum Links: English, Visual Communication Design, Science, Critical and Creative Thinking
VCOP ACTIVITY
After reading the article, with a partner, highlight as many wow words or ambitious pieces of vocabulary that you can find in yellow. Discuss the meanings of these words and see if you can use them orally in another sentence.
HAVE YOUR SAY: Would you travel on Aurora Australis? Would you like to go to Antarctica?
No one-word answers. Use full sentences to explain your thinking. No comments will be published until approved by editors.