Cryonics expert reveals when frozen humans may be brought back to life
Scientists have brought a roundworm back to life after it was frozen for 46,000 years and say medical advances could revive humans in the same way within 50 to 70 years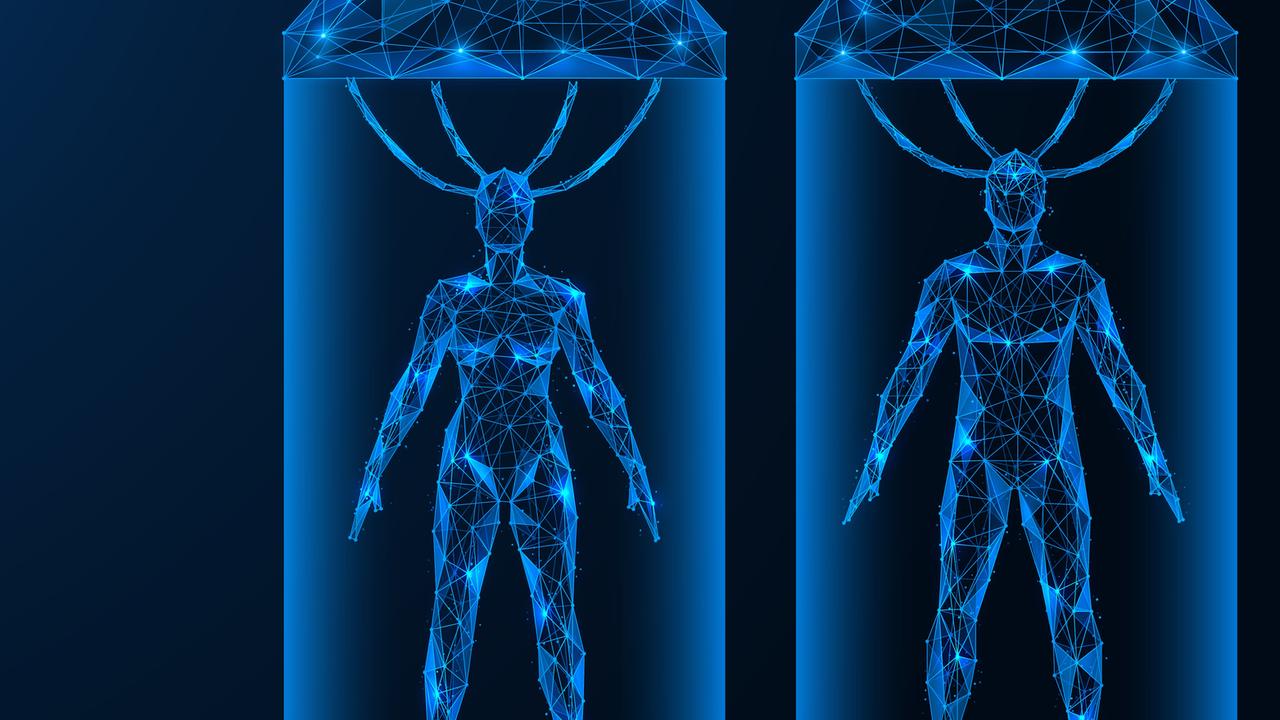 Illustration of a man and a woman in cryogenic capsules. Picture: iStock
Scientists have revived a tiny extinct* roundworm frozen for 46,000 years in Siberia and believe advanced technology could see frozen humans brought back to life in about 50 years.
Experts managed to resurrect* the female roundworm after thawing the ice that had held it since the time of Neanderthals* and woolly mammoths*.
After discovering the ancient nematode* in a frozen squirrel burrow* in 2018, scientists simply put the worm in water to awaken it. The female later started having babies in a laboratory dish.
The results of the groundbreaking* study were published in the journal PLOS Genetics.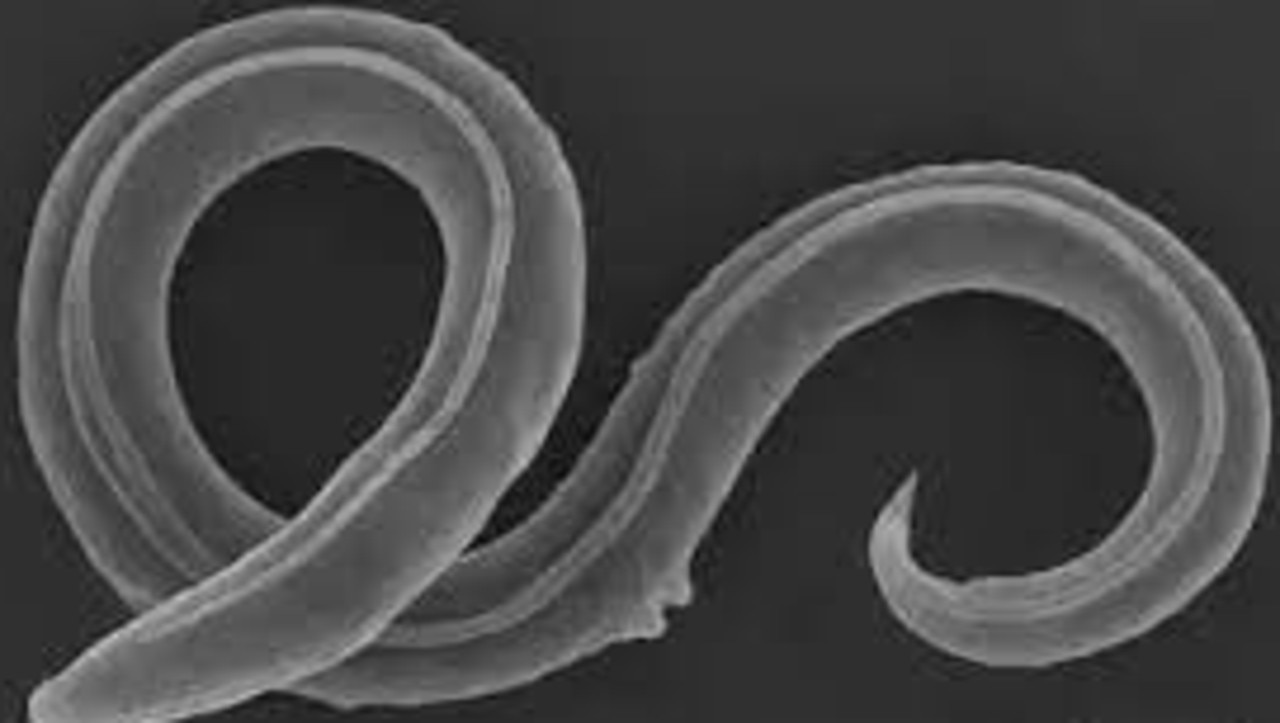 The ancient roundworm found frozen in the Siberian permafrost and revived after 46,000 years. Picture: supplied
While this worm survived in a state of hibernation* — a process called anabiosis* — its revival raises the issue of whether humans could ever shut their bodies down in a frozen state and be brought back to life years later.
Valeriya Udalova is a Russian expert in cryonics, which is the technique of deep-freezing the bodies of people who have just died in liquid nitrogen* at about -160C, in the hope that scientific advances may allow them to be revived.
Ms Udalova, who is the CEO of KrioRus, a cryogenics company that claims to have 94 frozen bodies at its base in Moscow — admits it's not possible now due to the huge differences in frozen preservation* of humans and animals — but said advances in medicine and tissue engineering* could change that in about 50-70 years.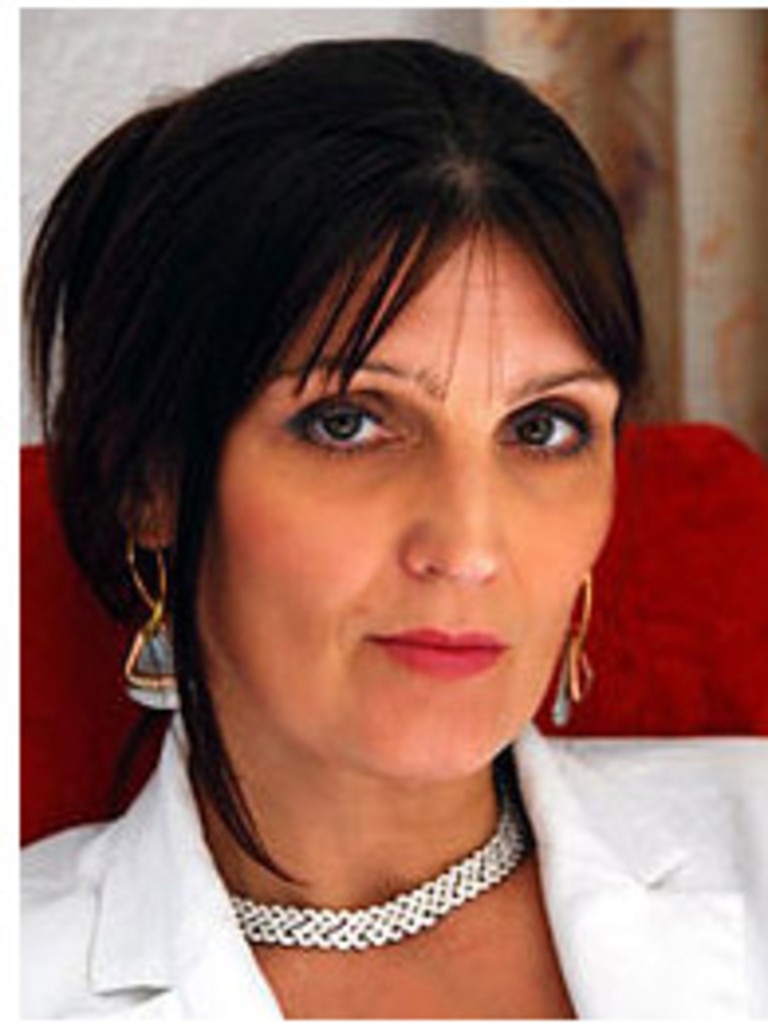 Valeriya Udalova, CEO of cryogenics company KrioRus. Picture: KrioRus
"I don't think that human metabolism* can be radically* restructured* so that we also go into anabiosis like animals. It's probably easier to create new, artificial bodies," Ms Udalova told the MailOnline website.
She said worms aren't the only species that can go through anabiosis, as the process extends to frogs and Siberian anglerfish, but humans don't have the same capabilities.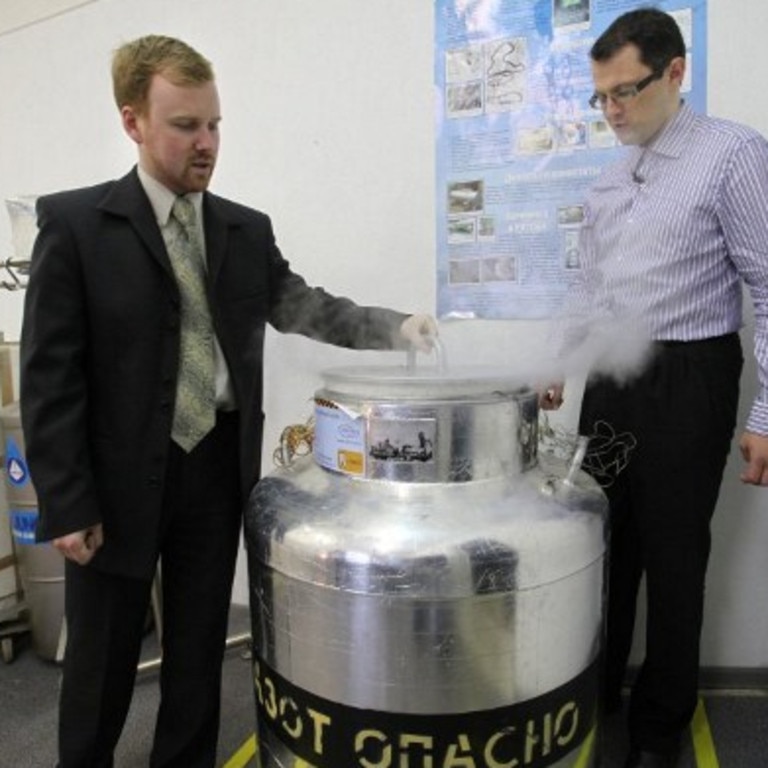 Head of Russian cryonics firm KrioRus Danila Medvedev (left) and a KrioRus customer look inside a low-temperature human brain storage unit. Picture: AFP
Current technology causes toxic poisoning in the human brain and body parts, according to Dr Joao Pedro de Magalhaes, a Portuguese microbiologist*.
He said it would take huge scientific advances to make cryopreserved individuals alive and healthy again but said patients with deadly diseases, including children, could choose to be medically frozen until a cure is discovered.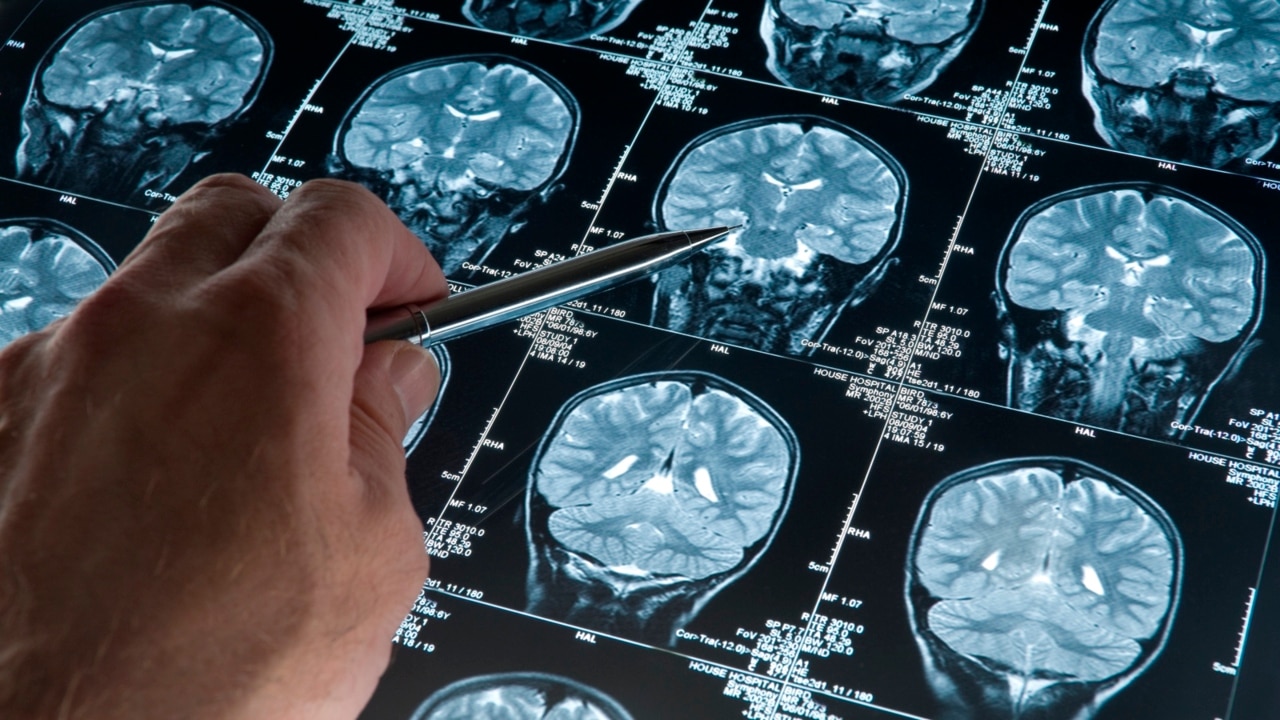 GLOSSARY
extinct: when a species has no living members
resurrect: bring back to life
Neanderthals: an extinct species of human that lived in Ice-Age Europe between 120,000 and 35,000 years ago
woolly mammoths: elephant-like creatures from the Ice Age with a long shaggy coat and small ears
nematode: type of roundworm
groundbreaking: pioneering or showing new ways of doing things
hibernation: when an animal or plant slows their breathing and heart rate in cold temperatures to survive
anabiosis: the ability to return to life after death
liquid nitrogen: nitrogen that has gone from its natural gaseous state to a liquid state
preservation: keeping something alive, intact, or free from damage or decay
engineering: using maths and natural science to solve problems
metabolism: chemical processes that occur within a living being to maintain life
radically: completely
restructured: organised in a different way
microbiologist: a scientist who studies small life forms such as bacteria, algae, fungi, and some types of parasites
EXTRA READING
'Lunar ark' plan to store species' DNA on the Moon
Baby woolly mammoth found intact in ice
Thor wants to bring Tassie Tiger back to life
QUICK QUIZ
1. How long had the nematode been frozen?
2. What is the scientific name for its hibernation?
3. Name the chemical used to freeze humans and the temperature.
4. Name two other animals that can survive freezing like roundworm.
5. What happens to human brains and body parts during cryopreserving?
LISTEN TO THIS STORY
CLASSROOM ACTIVITIES
1. Frozen in time
If you or your family decided to freeze your body at the end of your life, due to illness or disease, what social, emotional and physical factors would need to be considered for when you are revived and possibly cured?
Social: What might change in 50 years since you were frozen?
Emotional: How would you cope with being revived long after your friends and loved ones have possibly passed?
Physical: How might your body be different after 50 years on ice?
Time: allow 25 minutes to complete this activity
Curriculum Links: English, Science, Health and Physical Education, Personal and Social, Critical and Creative Thinking
2. Extension
How could scientists use this cryonic technology to help preserve human and animal life heading into the future?
Could using this technology allow for zero extinct species going into the future?
Time: allow 15 minutes to complete this activity
Curriculum Links: English, Science, Critical and Creative Thinking
VCOP ACTIVITY
1. Wow word recycle
There are plenty of wow words (ambitious pieces of vocabulary) being used in the article. Some are in the glossary, but there might be extra ones from the article that you think are exceptional as well.
Identify all the words in the article that you think are not common words, and particularly good choices for the writer to have chosen.
Select three words you have highlighted to recycle into your own sentences.
If any of the words you identified are not in the glossary, write up your own glossary for them.