Australians are installing solar energy systems in their homes at record rates to protect themselves from the rising cost of power.
Solar energy is clean green electricity either created from sunlight or from heat from the sun. Photovoltaic (PV) panels on roofs are used to harness solar energy and solar power battery systems store this energy for future use.
About 7000 home solar battery systems were sold across Australia in the first half of this year — compared with 6500 for all of last year — a solar energy consultancy* report estimates.
Battery storage allows solar panel homes to draw on stored energy at night when the sun is not shining, reducing reliance on the energy grid, which powers all other buildings not on solar power, that is most in-demand at night.
While the solar power battery market had already doubled in two years, SunWiz founder and report author Warwick Johnston said many households were holding off until batteries became less expensive.
Typical battery systems cost $4500 to $12,000, depending on size.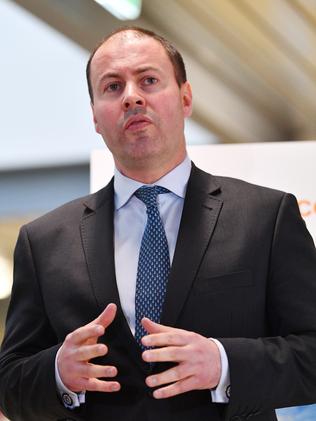 "It's not economically viable* for most people yet but that will soon change. There are predictions we are going to see the price coming down by 30 per cent in the next three years with more scale of operation and innovation," Mr Johnston said.
"It's like digital cameras. They were once the realm* of the ultra rich, and now everyone has one on their phone."
By 2030, about half of all solar panel customers were expected to have batteries.
WHY IS ENERGY BECOMING MORE EXPENSIVE?
During the past year energy prices in many parts of Australia, especially along the east coast, have rocketed.
Gas and electricity are used in every household, so when there is an increase in energy pricing it can make it hard for families to afford to pay for it.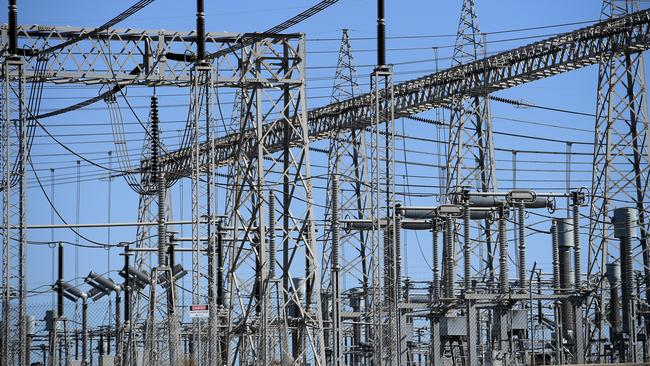 For electricity, the situation in each state varies depending on many factors including whether there's enough competition.
In NSW for example, three electricity companies Origin, AGL and Energy Australia control 90 per cent of the market.
These retailers also own the three largest electricity generators in NSW, giving them a lot of control over how much power is produced and how much it's sold for.
Recently gas prices have also dramatically increased, which is hard to understand when Australia is one of the biggest producers of natural gas in the world.
But we are also one of the biggest exporters of gas, so even though it is abundant*, we have to pay top dollar for it because other countries also want it.
NON-RENEWABLE AND RENEWABLE ENERGY RESOURCES
There is lots of discussion about shifting Australia from relying on non-renewable energy sources to renewables to harness our natural elements.
Non-renewable energy sources include coal, oil and natural gas. This means they are in limited supply and will eventually run out or take a very long time to be replenished*.
Renewable energy sources include wind, solar and hydro. These have been around for a long time but they still only make up a relatively small proportion of our entire energy supply.
Currently Australia relies heavily on non-renewable coal fired electricity generation and natural gas because they are often cheaper and more reliable than renewables.
GLOSSARY
consultancy: group giving expert advice
viable: possible
realm: area
abundant: lots of
replenished: topped back up
LISTEN TO TODAY'S STORY
CLASSROOM ACTIVITIES
1. Test a friend
Work with a partner and test how well they have understood this article about solar energy.
Write four questions that can be answered from information in the story.
Your four questions must start with each of the following words: what, how, why and when.
Once you have both written your four questions, take turns asking each other.
Extension
With your partner, agree on and write the three most important things you would tell somebody who hasn't read this article but wants to know about solar energy.
Time: allow 30 minutes to complete this activity
Curriculum links: English, Science
2. Bar graphs
Create a bar graph to represent one of the following pieces of information from the article:
In 2016 6500 home solar battery systems were sold in Australia and 7000 have been sold in the first half of 2017
The price of solar batteries is predicted to fall by 30% over the next three years
Extension
Write a list of types of technology that only very rich people could afford to begin with, but that lots of people now have.
Time: allow 20 minutes to complete this activity
Curriculum links: Mathematics, History
EXTRA READING
IS THE WORLD RUNNING OUT OF WATER?
TURNING FOOD SCRAPS INTO ENERGY
CANBERRA TO CAPTURE CASSINI'S FINAL TRIP
IN A SENTENCE, SHARE YOUR THOUGHTS ON TODAY'S STORY
Kids News loves reading your best grammar, vocabulary and spelling. We publish the best comments.