An Australian scientist is part of a team preparing to build the closest thing we have to a time machine*.
Internationally recognised physicist* and 2020 Telstra NSW Business Woman of the Year Sarah Pearce is helping to build a new radio telescope* to discover the secrets of our galaxy*.
Radio telescopes collect radio waves given off by objects in space and convert them into pictures astronomers can use to study our universe.
The Square Kilometre Array (SKA) – a new generation* in radio telescope – will look back in time about 13 billion years to see the beginning of the universe.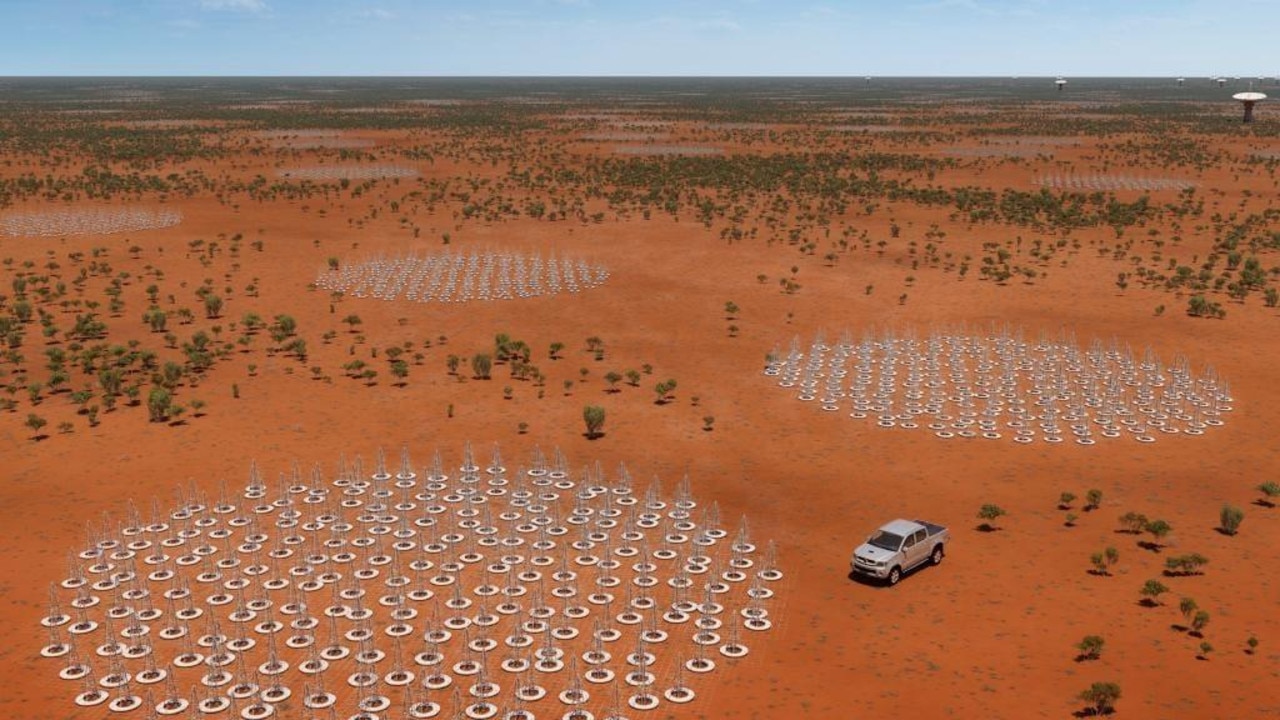 When astronomers study distant galaxies, they are looking back in time. Because of the time taken for light or radio signals from distant galaxies to reach us on Earth across such enormous distances, they are observed as they were billions of years ago.
With one site in Australia (SKA-Low) and one in South Africa (SKA-Mid), Ms Pearce, the CSIRO's Astronomy and Space Science deputy director, hopes the telescope will help answer some of life's biggest questions.
"SKA in Australia will look back in time toward not long after the Big Bang* and hopefully, for the first time we will see when the very first galaxy started to shine, this is called the Cosmic Dawn Period," Ms Pearce said.
"That helps you understand how galaxies are born, how they evolve* and how they eventually die. There isn't a telescope that has been able to take images of this yet."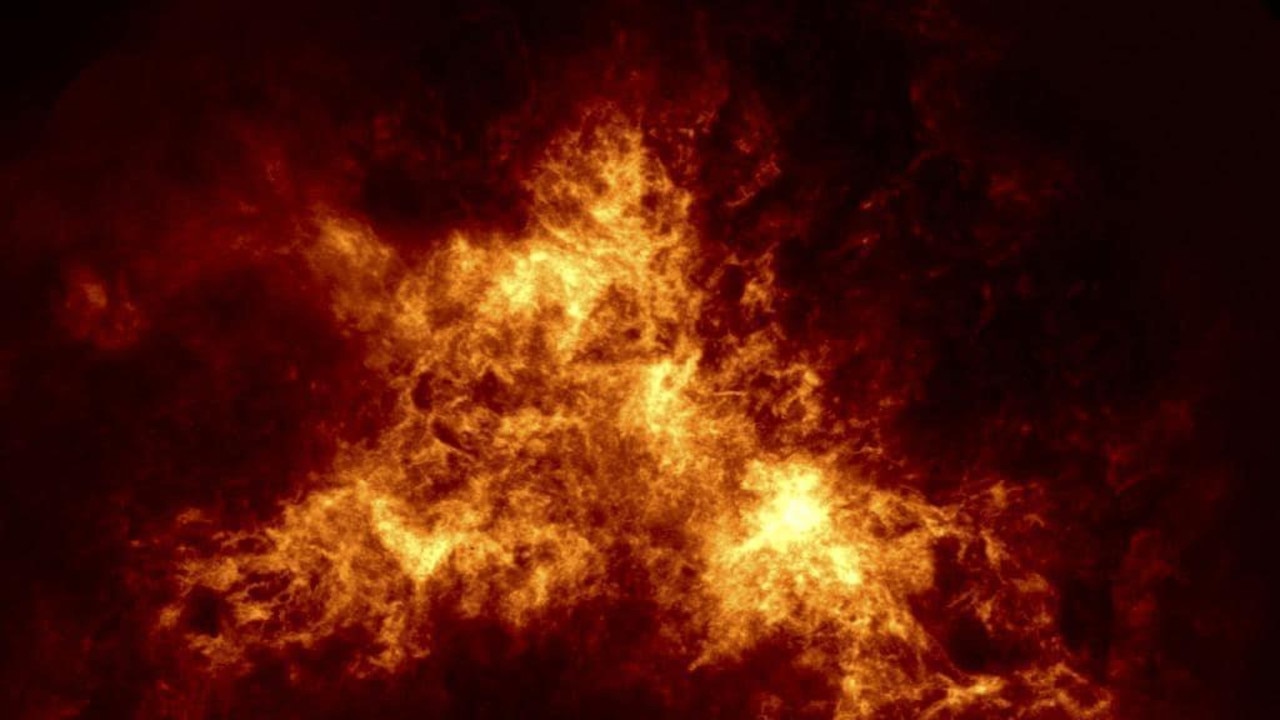 Ms Pearce has been working with international colleagues on this project for nine years and construction* of the telescope will start in 2021.
"It's important we understand where we came from and where we're going," she said.
"People are fascinated by the stars and the Big Bang and our wider purpose in the universe.
"But this kind of research can have practical implications*. The Wi-Fi we use was created with some of the algorithms* used first by the CSIRO when they were trying to look at black holes."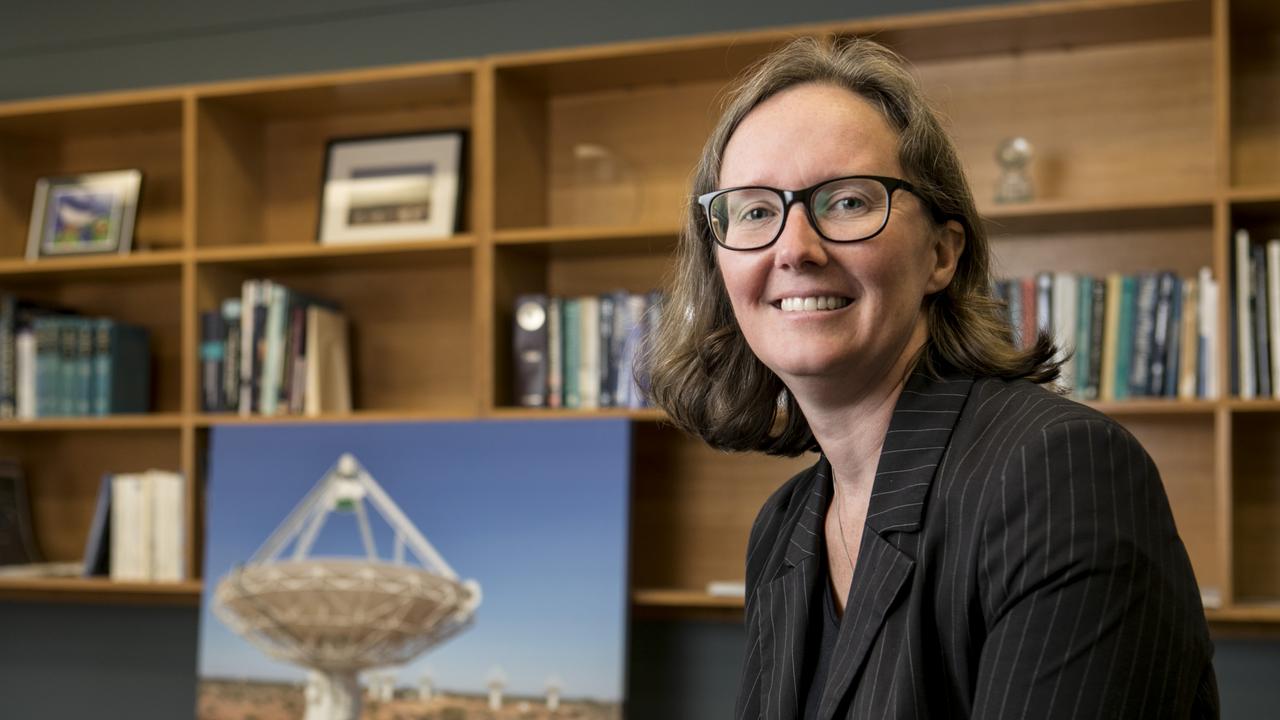 The radio telescope — which will be built in Australia — will be made up of 130,000 radio antenna that will look like 2m-high metal Christmas trees spread over 65km of desert in Western Australia.
It will start its science observations in about 2025.
"The reason we're in the desert in WA is because what we are looking for are extremely faint whispers," Ms Pearce said.
"You can't find them if you're near a lot of people using phones, microwaves and radios."
World-leading radio astronomy in the Aussie Outback
GLOSSARY
time machine: a machine capable of transporting a person backwards or forwards in time
telescope: an instrument designed to make distant objects appear nearer
galaxy: a system of millions or billions of stars, together with gas and dust, held together by gravity
generation: things created around the same time
Big Bang: how astronomers explain the way the universe began. It is the idea that the universe began as just a single point, then expanded and stretched to grow as large as it is right now
evolve: to change gradually
construction: the building of something
practical implications: the results of putting a plan or idea into real-life practice
algorithms: a set of rules ot be followed in problem solving
EXTRA READING
NASA reveals hi-res photos of the Sun
Biggest explosion ever seen in universe
Black hole spits out speeding star
Sun goes all spooky for Halloween
Astronomers find 20 new Saturn moons
QUICK QUIZ
What is the full name of the new telescope?
Name the period when the galaxy first started to shine.
When and where will they start building the telescope?
Where will it be located in Australia?
Why will it be located there?
LISTEN TO THIS STORY
CLASSROOM ACTIVITIES
1. How I wonder …
As you read this news story, write down all of the wonderings and questions you have about it. Unless you are very knowledgeable about space and telescopes, there are probably lots of things you could find out more about. Try to think of at least one question beginning with each of these words: what, when, how, why, where, who.
Choose one of your questions and research further to see whether you can find out the answer to your question.
Time: allow 25 minutes to complete this activity
Curriculum Links: English; Science
2. Extension
The details of the Square Kilometre Array project sound like they could be out of a science-fiction novel rather than real life. Highlight some of the scientific terminology and then use those words to write an exciting blurb for a space narrative.
Time: allow 15 minutes to complete this activity
Curriculum Links: English; Science

VCOP ACTIVITY
Wondrous Wow Words
After reading the article, with a partner, highlight as many wow words or ambitious pieces of vocabulary that you can find in yellow. Discuss the meanings of these words and see if you can use them orally in another sentence.

HAVE YOUR SAY: Where would you visit if you could travel back in time in a time machine?
No one-word answers. Use full sentences to explain your thinking. No comments will show until approved by editors.