Astronomer claims tying a sun 'umbrella' to an asteroid in space could cut global warming on Earth
As the world celebrates National Science Week, one astronomer has suggested tying a massive space 'umbrella' to an asteroid to protect the Earth from the sun and rising temperatures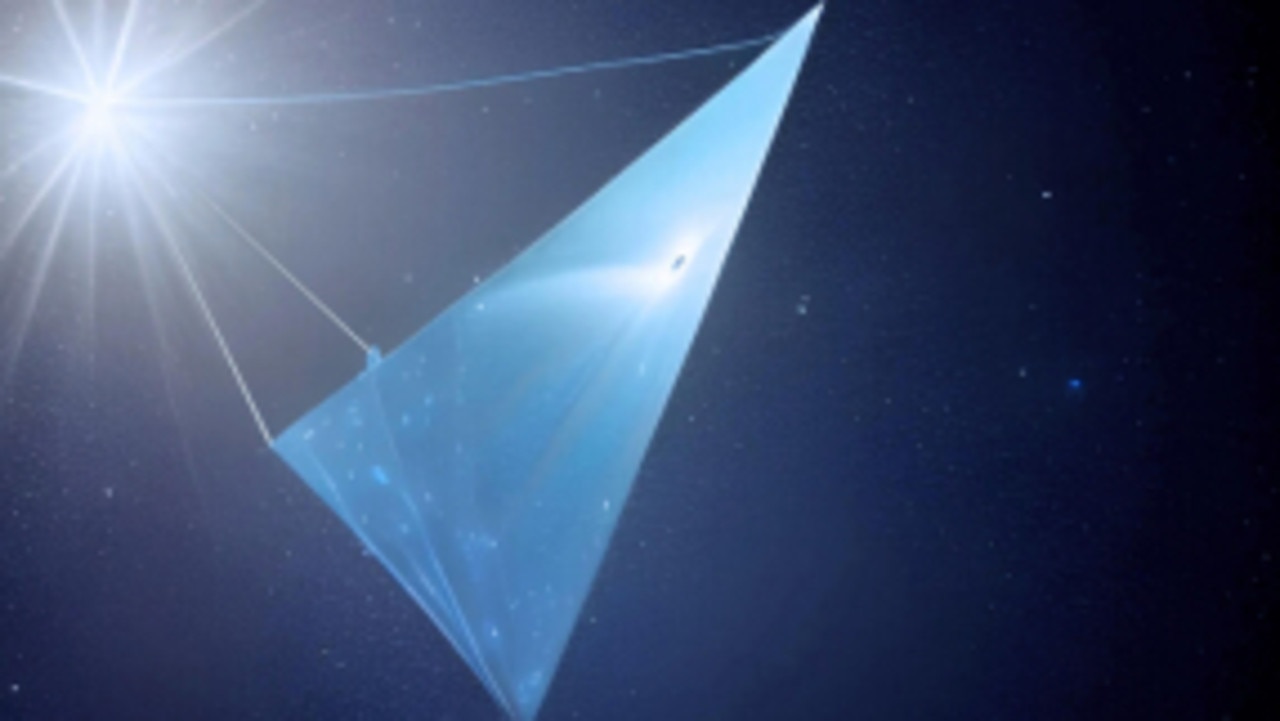 The shield will protect Earth from the sun. Picture: István Szapudi/UH Institute for Astronomy
Scientists have floated the idea of using a giant space "umbrella" as a solar shield* to protect the Earth from too much sunlight and help reduce global warming*.
István Szapudi, an astronomer* at the University of Hawaii Institute for Astronomy, had the bright idea of tying the huge shield to a captured asteroid* so it would have a counterweight*. This would prevent it from falling back to Earth because of the forces of gravity or blowing away in space.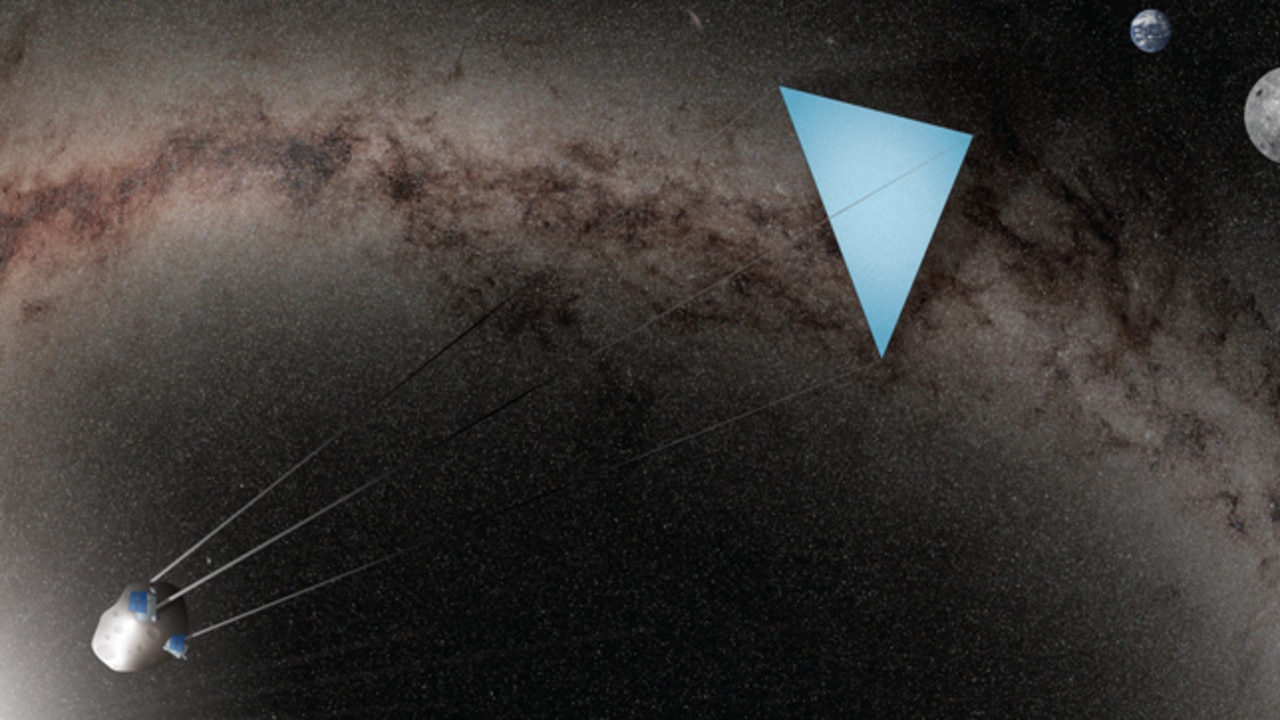 Artist's impression of a solar shield to reduce the amount of sunlight hitting Earth, combined with a tethered, captured asteroid as a counterweight. Picture: Brooks Bays/UH Institute for Astronomy
He said studies using this approach could start now to create a workable design that could reduce climate change within decades.
"In Hawaii, many use an umbrella to block the sunlight as they walk about during the day. I was thinking, could we do the same for Earth and thereby mitigate* the impending* catastrophe* of climate change?" Mr Szapudi said on the University of Hawaii's website.
In his paper, Solar Radiation Management with a Tethered Sun Shield, published in the Proceedings of the National Academy of Sciences, Mr Szapudi explained that one of the simplest ways to lower the global temperature is to shade the Earth from just a fraction of the Sun's light.
This idea has been thought of before, but the large amount of weight needed to make a shield made previous suggestions too expensive to build.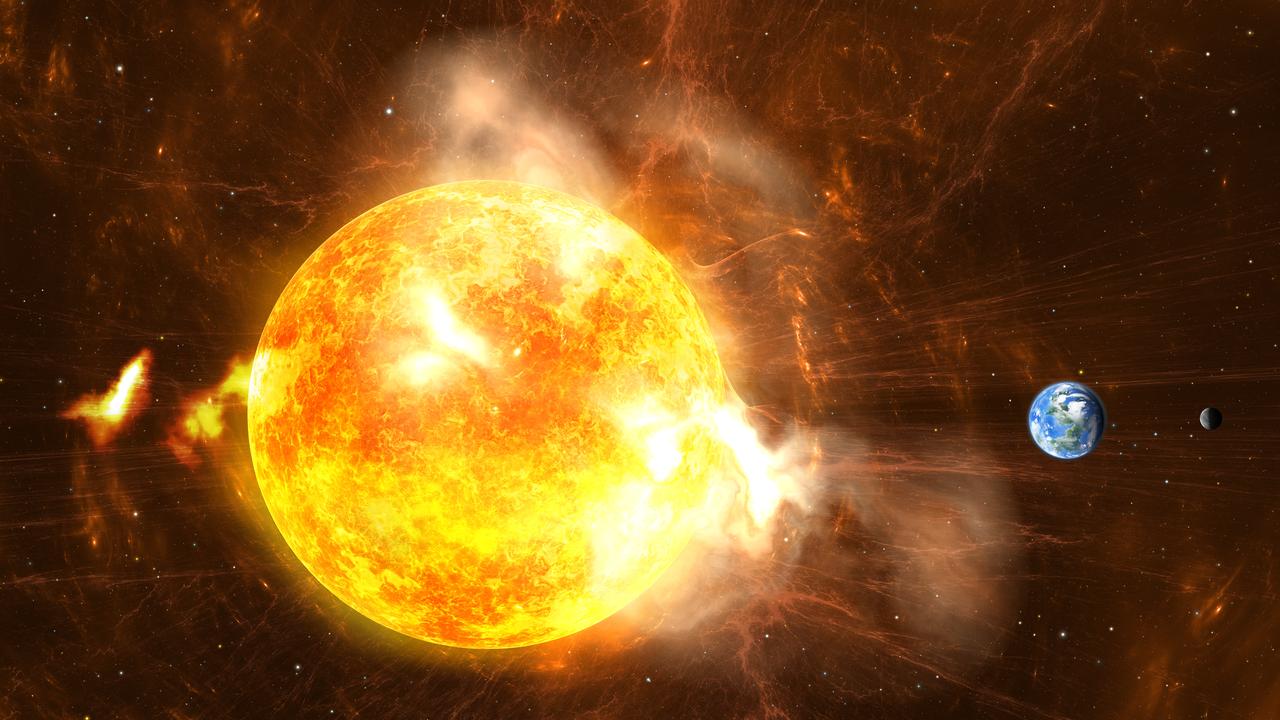 An artist's impression of the Sun producing super-storms and massive radiation bursts. Picture: iStock
Mr Szapudi found that placing a tethered* counterbalance towards the Sun could reduce the weight to approximately 3.5 million tonnes — about 100 times lighter than other ideas.
Using the asteroid would prevent having to launch most of the mass from Earth.
With newer, lighter materials, the weight of the shield could be reduced even further and it would be faster and cheaper to build and launch than other shield designs.
Today's largest rockets can only lift about 50 tonnes to low Earth orbit, so Mr Szapudi's suggestion would still be quite challenging.
However, his approach makes the idea more probable*, even with today's technology, while prior concepts were completely unachievable.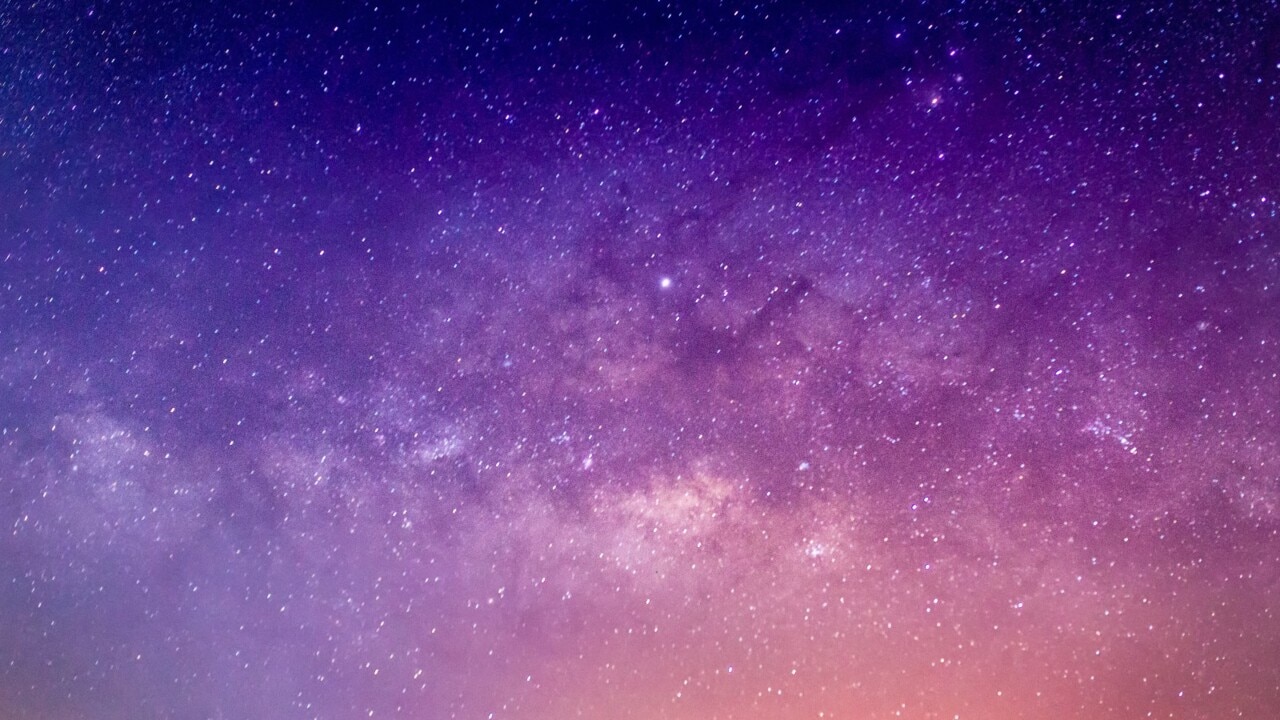 POLL
GLOSSARY
shield: something that provides protection
global warming: rising temperatures across the world, mostly caused by humans
astronomer: a scientist who studies planets, the moon, the sun and the stars.
asteroid: a rocky object orbiting the Sun
counterweight: a weight that, by applying an opposite force, provides balance and stability to a system or object such as a crane
mitigate: reduce
impending: approaching
catastrophe: an event causing sudden and great damage or suffering
tethered: tied to something
probable: likely to happen
EXTRA READING
Question mark spotted hanging in space
Plants 'yell' when stressed out. Have a listen
Astronomers discover 'biggest ever' black hole
QUICK QUIZ
1. What would the giant shield protect the Earth from?
2. What environmental problem could this help solve?
3. What everyday activity inspired Mr Szapudi's idea?
4. What has prevented this scientific suggestion from being tried before?
5. How much weight can current rockets carry to low Earth orbit?
LISTEN TO THIS STORY
CLASSROOM ACTIVITIES
1. Earth umbrella
This seems like quite a simple idea to protect the Earth from so much sunlight, much like we protect our skin.
Using the design put forward from István Szapudi, brainstorm some ideas of how you could keep the umbrella-like object suspended in space?
Write your suggestions below (try and come up with at least 3 options):
1.
2.
3.
Time: allow 25 minutes to complete this activity
Curriculum Links: English, Science, Design and Technologies, Critical and Creative Thinking
2. Extension
If you think of an umbrella protecting the Earth from the sun, are there other inventions scientists could work on to protect the Earth from global warming with a similar idea?
What other inventions might be possible in the future?
Time: allow 15 minutes to complete this activity
Curriculum Links: English, Science, Design and Technologies, Critical and Creative Thinking
VCOP ACTIVITY
1. News: condensed
Identify the most important pieces of information in this article and write a condensed version of it using 50 words or less.
Draw a picture or diagram to support your condensed news story.
Time: allow 25 minutes to complete this activity
Curriculum Links: English, Science