CHILDREN as young as eight are sharing their home address, phone number and surname on open social media platforms* as experts call for mandatory* education in schools to warn of the dangers of over-sharing online.
Information from the Office of the Children's E-Safety commissioner* shows kids are putting themselves at huge digital risk.
Everyone who uses the internet faces the difficulty of knowing whether people we meet online are who they say they are and are well meaning. Over-sharing could increase the risks of being a victim of cyberbullying, identity theft and fraud*.
The Young and Social Online research shows 39 per cent of children as young as eight, who use social media, have shared their real surname on their accounts, 24 per cent have posted a photo of their school or school uniform and alarmingly 8 per cent have shared their phone number and/or street address.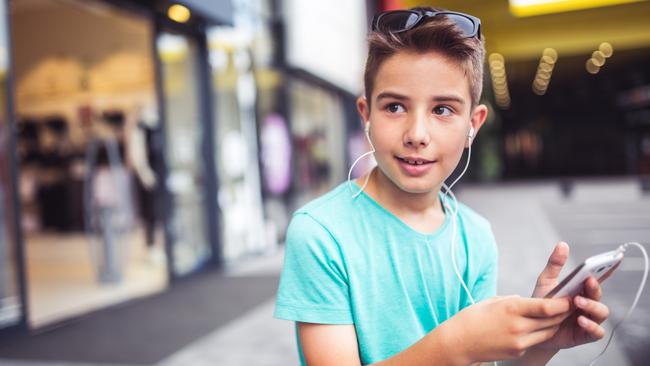 The research of 2278 teens and pre-teens showed 56 per cent of kids aged eight to 13 also say they are getting around rules in place preventing* children under 13 having a profile.
On average children aged eight to 13 say they have two active social media accounts.
Most kids are becoming more aware of privacy settings, with 61 per cent of 8 to 17-year-olds on social media setting their main account to "private".
However, 9 per cent of social media users as young as eight say their main profile is public.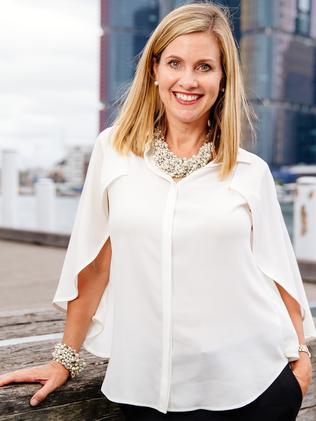 Children's E-Safety Commissioner Julie Inman Grant said there were real risks involved with children so young using social media.
"Revealing information like your phone number, street address or school details on social media can expose children to a range of risks they may not have the maturity, judgment or resilience* to handle on their own," Ms Inman Grant said.
If you need to talk to someone about a problem you're having you can call 1800 55 1800 or visit Kids Helpline at kidshelpline.com.au
Download the eSafety checklist
GLOSSARY
social media platforms: examples are Facebook and Instagram
mandatory: compulsory; has to be done
commissioner: the person in charge
fraud: stealing
preventing: stopping
resilience: able to recover quickly
LISTEN TO TODAY'S STORY
SIMILAR STORIES ON KIDS NEWS
AUSTRALIA'S OLDEST COMPUTER TURNS 60
CLASSROOM ACTIVITIES
Activity 1 . Privacy Problems
After reading the Kids News article and DIY eSafety checklist, rule a page into two columns to list the things you SHOULD and SHOULD NOT do to remain safe online, and things you should not do online or when using social media.
Extension: Write a list of instructions for a teenager (over 13) setting up a social media account and the privacy settings they should have.
Time: Allow 25 minutes to complete this task
Curriculum links: English, Digital Technologies, Ethical
Activity 2 . Help for Kids
At the bottom of the Kids News article it says "If you need to talk to someone about a problem you're having you can call 1800 55 1800 or visit Kids Helpline". Have you heard about this service or visited the Kids Helpline website?
The Kids Helpline is for anyone aged 5 to 25 to talk about any problem or issue you are having. It could be a fight with a friend, not getting along with your parents or being teased at school. Any reason whatsoever they are there to help you. You can call them, email them or chat over the internet.
Go to the Kids helpline website at kidshelpline.com.au and have a look at what they offer in case you ever need to contact them.
Design a poster advertising the Kids Helpline service. Your poster should include how you contact them, who they help and tell any child in your school they can ring or chat anytime. Maybe your teacher will let you put your posters up around the school or talk to some other classes about the kids helpline service.
Extension: Work with a partner and write a three minute role play on a time in your life when you could use Kids Helpline – perform for the class.
Time: Allow 50 minutes to complete this task
Curriculum links: English, Health & Physical Education, Visual Arts, Drama, Digital Technologies, Personal & Social
VCOP Activity
(Vocabulary, Connectives, Openers and Punctuation)
Activity 1: Think about it!
This article identifies a lot of concerns with over sharing on social media, but it still might not explain the risks and possible consequences for over-sharing clearly enough for some people. With a partner, think about the possible risks and /or negative consequences in reference to the follow list of 'over-shares' from the article.
· Sharing your real surname
· Posting a picture of you in your school uniform
· Having a social media account
· Having a PUBLIC social media account
· Sharing your street address
· Sharing your phone number
· Posting photos of yourself or friends
Extension: Write a report of your findings suitable for a younger group of students to try and help them to understand the risks of over sharing.
Time: allow at least 25 minutes to complete each task
Curriculum Links: English, Big Write & VCOP, Personal and Social, Health and Physical Education
Activity provided by Andrell Education www.andrelleducation.com.au
IN A SENTENCE, SHARE YOUR THOUGHTS ABOUT TODAY'S STORY
Kids News loves reading your best grammar, punctuation and vocabulary.