The rules for online behaviour are very similar to the rules for real life.
And that's how Kids Helpline school counsellor Hannah knows kids already have the skills to be safe and kind online, even if they don't realise it.
"If you can't say it in real life, don't say it online," said Hannah, who runs group sessions for Australian schoolkids about being safe online through the Optus Digital Thumbprint program for students in years 1-6.
Hannah spoke to Kids News for Safer Internet Day on February 11. It's a global celebration across 150 countries that aims to raise awareness of the importance of working together to create a better internet.
This event is led in Australia by the Office of the eSafety Commissioner.
"Safer Internet Day is a way of dealing with internet safety and is something parents, young people and the entire community need to commit to if we are to promote the positive use of technology in our communities," said yourtown Chief Executive Officer Tracy Adams. Phone and online counselling service KidsHelpline is a service of yourtown.
"The internet can be an amazing resource. Used wisely, it can open up a world of information and learning, but … with these benefits come serious and real dangers such as exposure to inappropriate* content, cyber-bullying*, and the anxiety that can arise from constantly being connected."
In Hannah's online sessions with school groups, she encourages students to think about their actions in real life and mirror these online.
"Show respect and say as you would say in real life," Hannah said.
But if you do make a mistake online, that's okay.
"It's okay to not know it all and it's okay to make mistakes online.
"There is always someone you can turn to. Ask an adult or try KidsHelpline.
If you experience cyber-bullying you can report it at esafety.gov.au
Contact Kids Helpline any time and for any reason at kidshelpline.com.au or call 1800 55 1800.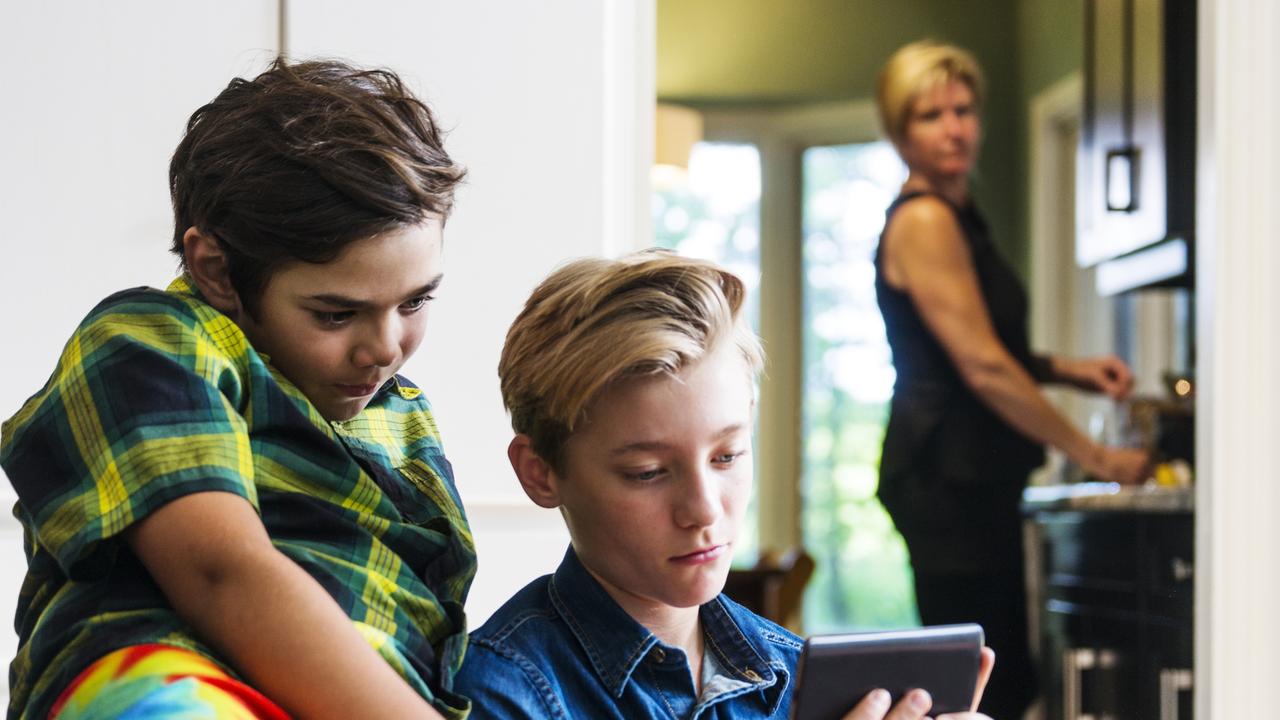 HANNAH ANSWERS COMMON QUESTIONS
Is it okay to exclude someone from my online game?
If your friend is being excluded in an online game, it's the same as in the playground. Stop and think before we send. Think of the impacts*. Is it respectful? Is this how we want to be seen?
Think about your values*. What is important to you: fitting in or is it more important to be kind?
Can I make friends with someone online even if I've never met them in real life?
Be careful who you are chatting to online. Only speak to someone online if you know them in real life.
What do I do if someone is rude to me online?
Type: "I feel hurt by what was said. Can you please explain to me what you mean?"
Even adults make mistakes online and it's very easy for anyone's message to seem rude.
If you aren't able to see someone face-to-face we are only getting one portion* of the overall communication. We're missing tone of voice, speed of talking, body language. We are missing the big picture.
If your message gets misinterpreted*, clarify* what you mean. Include emojis or in brackets say you are feeling happy or in some other way explain your feelings that go with this message.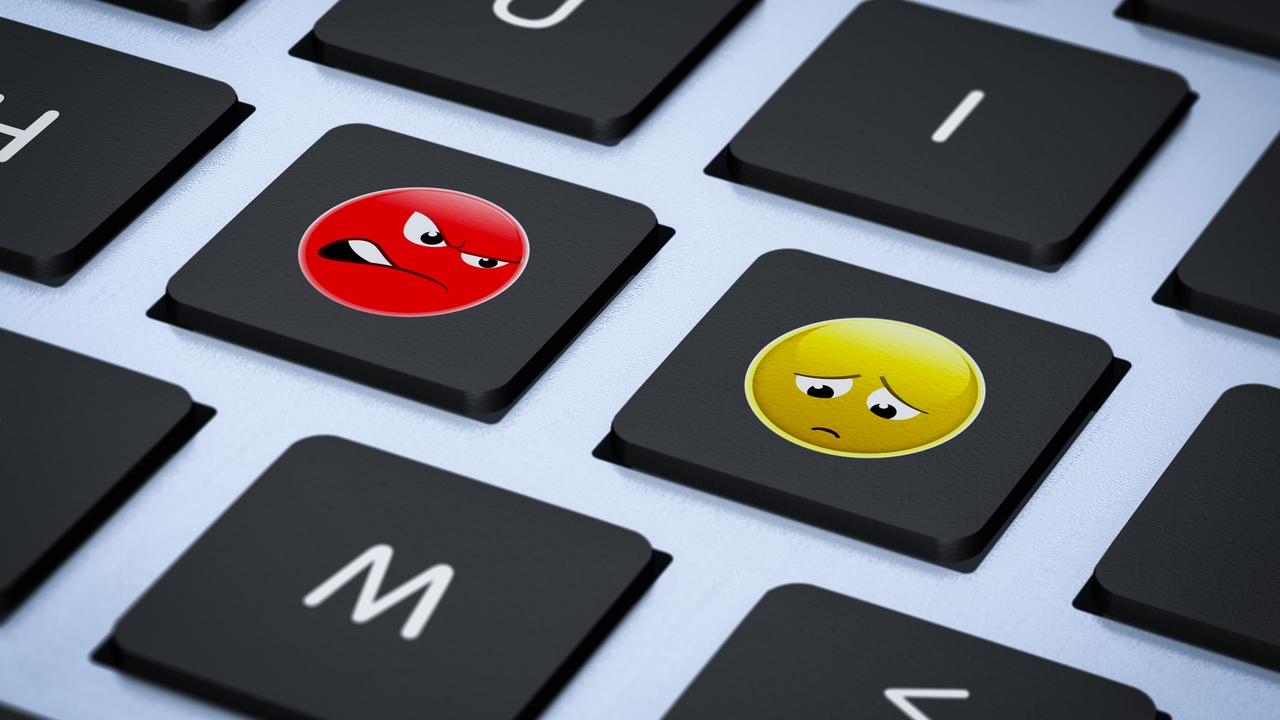 Be careful using capital letters and symbols. An example might be: "I'm feeling okay!" might be interpreted as angry. A smiley face instead of ! might more clearly get across that you really do feel okay.
GLOSSARY
inappropriate: not suitable
cyber-bullying: online bullying
values: the things a person or an organisation believes is important
portion: one part of a whole
misinterpreted: misunderstood
clarify: make clear
EXTRA READING
First ever global rule book for the internet
Bullying a growing problem in our schools
Ed Sheeran's antibullying message
Happy or sad? Students send teachers emojis
QUICK QUIZ
If you make a mistake online, who can you turn to for help?
What is the website and phone number for KidsHelpline?
What does it mean to say to think about your values?
What are some of the cues we miss in a text message?
What could an exclamation make (!) do to the meaning someone takes from a message?
LISTEN TO THIS STORY
CLASSROOM ACTIVITIES
1. Catchphrase
Hannah has a key message to help people make good decisions about the things they write online.
'If you can't say it in real life, don't say it online'.
Having a key phrase or catch phrase such as this that people can refer to, can help remind people of something in a critical moment.
Use this phrase or come up with another phrase that has the same meaning and create an A4 poster that can be displayed near your computer or another device to remind you of correct online behaviour.
Time: allow 25 minutes to complete this activity
Curriculum Links: English, Technologies – Digital technologies, Ethical Understanding, Personal and Social Capability
2. Extension
After reading Hannah's answers, in your own words, explain why some typed messages may be misunderstood. Write your response in a short paragraph.
Create a flowchart of steps you can take if you are offended by something that has been written to you or about you online. This can be displayed near your school computers or digital devices.
Include at the bottom some tips to ensure your typed words are not misunderstood.
Time: allow 25 minutes to complete this activity
Curriculum Links: English, Technologies – Digital technologies, Ethical Understanding, Personal and Social Capability
VCOP ACTIVITY
Cyber Safety FAQ
FAQ stands for Frequently Asked Questions or Common Questions as the article calls them. A lot of websites have an FAQ section to help users before they need to speak to someone. Some websites have a 'chat' help bar pop up to assist you as well, but these can often be virtual assistants and not a real person. Both of these options can be beneficial to users, and other times users need to speak to a human operator.
Imagine you have one of the Common Questions or FAQs from the article. Would you prefer to be able to read about the answer without talking to someone, chat with a virtual assistant, chat with a real person or talk to a real person?
Think about the pros and cons of each option. Look at another question from the list- would you still choose the same option to find out the answer? Why/why not?
Write a letter to Hannah explaining the different ways KidsHelp Line should offer support to include as many users as possible. If there are any you think are irrelevant, let them know that too. Remember to think from different perspectives and back it up with reasons to strengthen your points of view.
HAVE YOUR SAY: Have you ever experienced online behaviour that wasn't kind or respectful? Share your experience. Was it sorted out and if so, how?
No one-word answers. Use full sentences to explain your thinking. No comments will be published until approved by editors.