Australian kids are being asked to be safe-driving mentors* for their parents to help prevent car accidents.
The call to sign a pledge or promise and keep it visible in the family car has first gone out to South Australia's 300,000 children in a radical* move by insurance company QBE. The company will soon extend the idea to the rest of Australia.
The insurer worked on the idea with Kilkenny Primary School in South Australia. The students made their own video to promote the idea, which requires parents to promise to "slow down, calm down and stay off their phones'' before this year's Christmas-New Year holiday period.
This is the road safety video the students helped make
The pledge, which can be downloaded for signing at qbe.com/au/besafe is backed by the South Australian government. SA Road Safety Minister Corey Wingard said parents are more likely to pay attention to road-safety messages delivered by their children than they would from strangers.
"South Australia's goal has got to be reduce our unacceptably* high road toll, and children can play an important part in changing their parents' dangerous driving habits," he said.
"Last year 100 people lost their lives on our state's roads in addition to 259 serious injuries, and so far this year, almost 50 people have died," Minister Wingard said.
"I welcome this initiative* involving children engaging in dialogue* with their parents, to encourage their road safety."
QBE CEO Vivek Bhatia said the campaign would spread to other states, but South Australia suffered more road accidents for the state's population than any other state, which is why it is starting there first. There were 100 road deaths recorded last year, which was a 16 per cent rise on the previous year.
He said the campaign included behavioural science* ideas, which showed change was most successful when the required change was small, the decision making was simplified, and was in the broad self-interest of the person making the change.
"Road safety through a child's voice is one way every adult can be reminded the way they drive has a direct impact* on the safety of their family," Mr Bhatia said.
"Even small changes can make a difference. Let's all slow down, keep our distance and put our phones away — in the interests of our children and all South Australians on the road."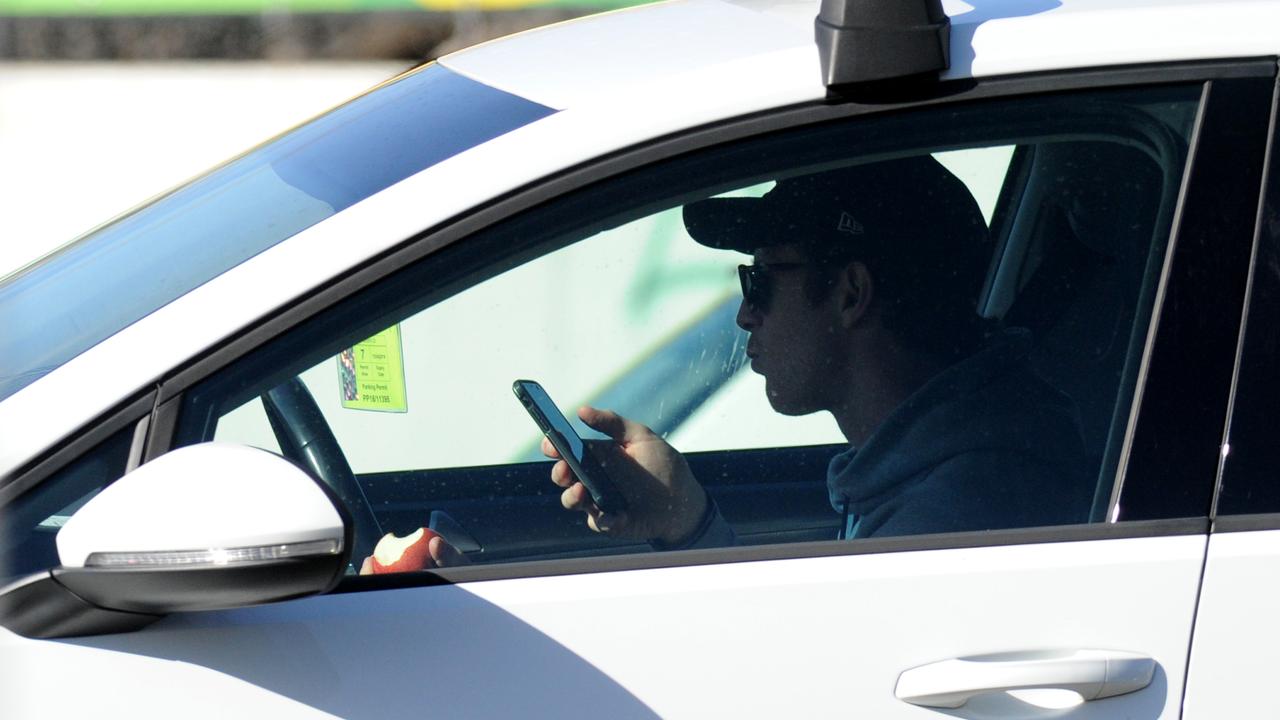 EXTRA READING
Call to block phones in cars to cut road toll
Apple acts to stop iPhone addicts
Get off that screen for just one day
Kids really are great at homework
GLOSSARY
mentors: adviser or teacher
radical: really different
unacceptably: in a way that is not okay
initiative: fresh approach
dialogue: conversation
behavioural science: science behind how we behave
impact: effect
LISTEN TO TODAY'S STORY
QUICK QUIZ
1. Who did the company work with to develop the idea?
2. Who does the Road Safety Minister believe parents are most likely to listen to?
3. Why are they starting the program in South Australia first?
4. What three behavioural science ideas does it cover that will help it be a success?
5. What three small changes can drivers make to be safer?
CLASSROOM ACTIVITIES
1. Road safety rules
Create a set of road safety rules for your family. Design a sticker that can go in your car and help your family remember your road safety rules.
Time: Allow 20 minutes
Curriculum Links: Health and Physical Education, Visual Communication Design
2. Extension: Think about another important area that you think that you can encourage your parents about. Some ideas might be: healthy eating, sun safety, learn first-aid, fire safety. Write a storyboard or script for a video or podcast that will encourage kids to help their parents in the area you have chosen.
Time: Allow 45 minutes
Curriculum Links: Media Arts, Health and Physical Education
VCOP ACTIVITY
With a partner see if you can you identify all the doing words/verbs in this text. Highlight them in yellow and then make a list of them all down your page. Now see if you and your partner can come up with a synonym for the chosen verb. Make sure it still makes sense in the context it was taken from.
Try to replace some of the original verbs with your synonyms and discuss if any are better and why.
HAVE YOUR SAY: Do you think parents are more likely to listen to their kids than strangers about road safety? Use full sentences, not one-word answers.