THE world's seabed* has turned into an artistic canvas with researchers for the first time capturing landscapes previously hidden beneath the waves.
Technology has allowed a global team of scientists including Tasmania-based Vanessa Lucieer, to capture and catalogue* a series of detailed acoustic* images of the sea floor.
The pictures reveal the topography* and structure of the sea floor, showing height differences using colour, creating incredible rainbow images.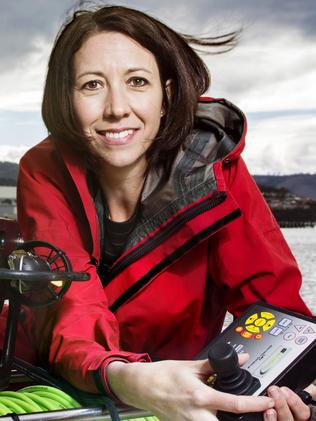 "We're familiar with the appearance of the Moon and even the surface of Mars is well-documented … but still only five per cent of the world's oceans have been mapped in any detail," Institute for Marine and Antarctic Studies scientist Dr Lucieer said.
In some instances, while mapping the appearance, shape and structure of the seabed, it has revealed "breathtaking beauty", she added.
"They sometimes reveal startlingly* beautiful glimpses of the sea floor that look more like works of art than scientific data."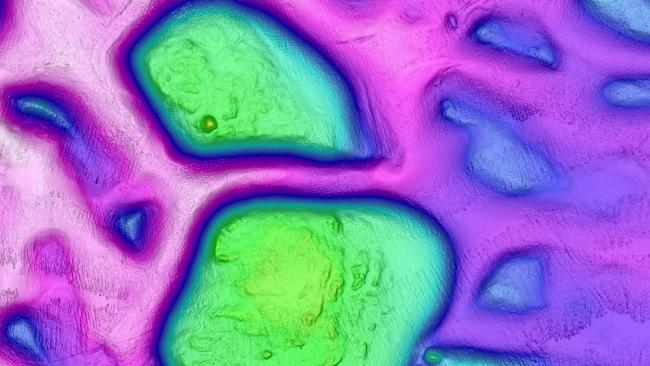 In one case, a kilometre-long shape was found off Norway's northeast coast in Northen Europe's Scandinavian region.
Flame-like forms, which are actually huge sandbanks, were captured along a shallow area of the Belgian Continental Shelf in the North Sea.
Another pattern found off the coast of the Mediterranean nation Malta is described as haunting and tattoo-like.
Some of the images are available to view on a new website atvisualsoundings.org.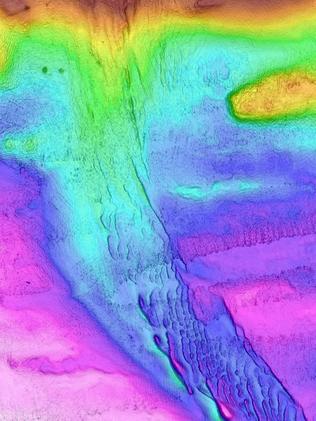 GLOSSARY
seabed: the floor of the sea/ocean
catalogue: record and put together
acoustic: use of sound with a camera to understand distances
topography: physical forms of a landscape
startlingly: shockingly
LISTEN TO TODAY'S STORY
CLASSROOM ACTIVITIES
Activity 1. Science as art
After reading the article answer the following questions in as much detail as possible.
– Was this a scientific research project or an artistic venture?
– What do you think of the underwater images?
– What is topography?
– Explain the use of acoustic images.
– Which image do you like best?
– How do you think these ocean images could become important scientific research?
Extension:
What have, or could have, these researchers do with these seabed pictures?
Who do you think may own the right to these images if money is made off them?
Time: Allow 25 minutes to complete this activity
Curriculum links: English, Geography, Science
Activity 2. Works of art
View the acoustic images of the sea floor at visualsoundings.org.
Choose your favourite image, print it or screen shot on your computer and research where the image was taken.
Looking at this image, and viewing it as art, give the image a name, write down what it reminds you of, research what the different colours represent and identify any shapes and patterns you can see.
Extension:
After looking at the scientific images, attempt to sketch your own underwater image of a seabed off the coast of Australia.
Time: Allow 45 minutes to complete this activity
Curriculum links: Visual Arts, Science, Geography
VCOP ACTIVITY
(Vocabulary, Connectives, Openers and Punctuation)
Activity 1: Under the Sea
Brainstorm as many WOW words (adjectives, phrases and figurative language) as you can to describe the world under the sea.
Extension: Use these words to write your own haiku poetry. "Haiku" is a traditional form of Japanese poetry. Haiku poems consist of 3 lines. The first and last lines of a Haiku have 5 syllables and the middle line has 7 syllables. The lines rarely rhyme.
Time: approximately 30 minutes
Curriculum Links: English, Big Write and VCOP
Activity provided by Andrell Education– www.andrelleducation.com.au
EXTRA RESOURCES
WONDERFUL WORLD CAPTURED ON CAMERA