Looking at Australia's efforts at recycling compared to the rest of the world
PART FIVE: Being the best recycling country in the world is a great goal to aim for. Australia has plenty to be proud of, but there's still lots we can improve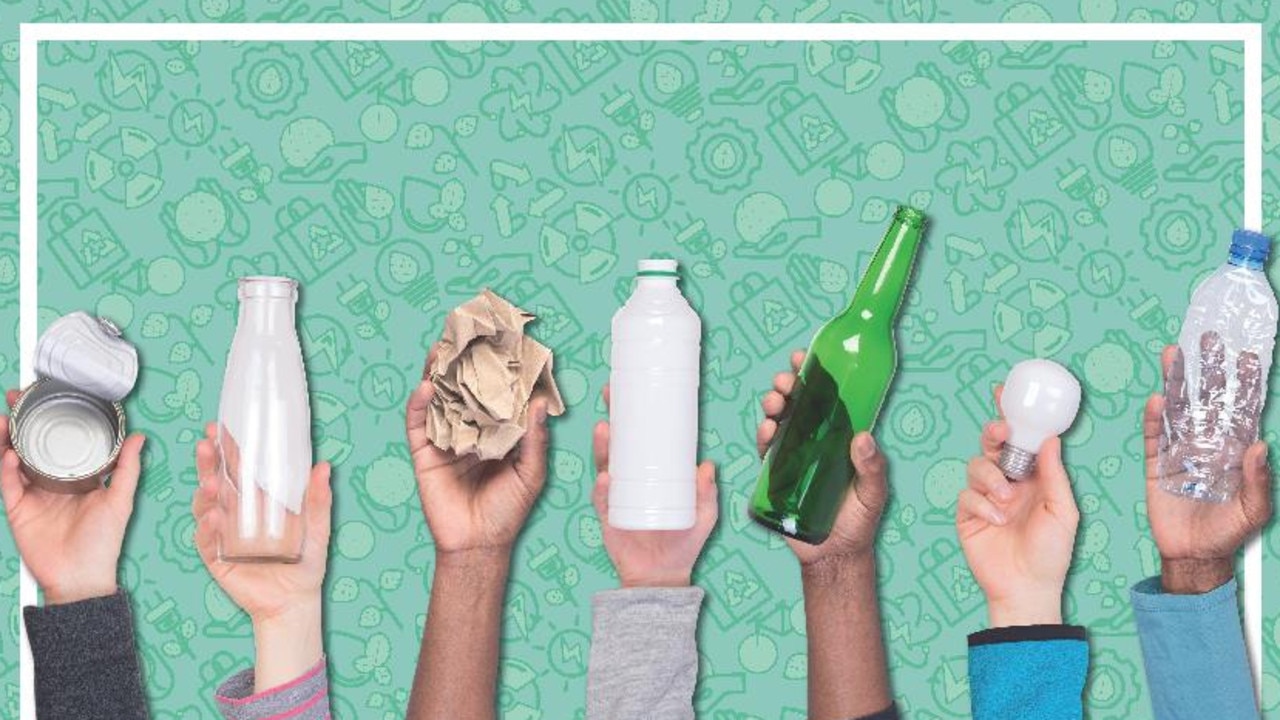 We can all put our hands up to be better recyclers.
Australians are good at recycling but we are not the best in the world. There are some good recycling habits we could learn from other countries.
Finding out which country is the best at recycling isn't easy because not every country reports recycling in the same way.
But one report, published in December last year, says Germany is the best in the world. The report, by research company Eunomia, says Germany recycles 66.1 per cent of its waste, followed by Wales with 63.8 per cent.
The report lists these nations as the top 10 in the world for recycling:
1. Germany (66.1 per cent of waste recycled)
2. Wales (63.8 per cent)
3. Singapore (61 per cent)
4. South Korea (59 per cent)
5. Taiwan (58 per cent)
6. Netherlands (56.6 per cent)
7. Austria (55.9 per cent)
8. Slovenia (53.9 per cent)
9. Belgium (53.5 per cent)
10. Switzerland (52.7 per cent)
On this list, Australia ranks* 21st in the world with a recycling rate of 41 per cent. It is important to remember that the list has been worked out by including all waste, not just household waste. For example, the figure includes waste that comes from businesses and the building industry, which is a lot!
Australia recycles more than half its household waste.
VIDEO: Taiwan's great recycling success
WHY GERMANY IS TOPS
Germany is very serious about its recycling and there are many rules to follow. While we generally have one bin to place all our recyclable waste into, Germany has many. This means, it is up to everyone to sort their recycling and make sure the right items go in the right bins.
So, households have to separate their paper, glass, plastic and metals before each goes in the bin. Glass is even separated by its colour.
Recycling at home is only worthwhile if you put the correct items in the recycling bin.
Waste such as food scraps, garden clippings, tea bags and coffee filters are placed in another bin. This type of waste is called bio-waste and it can be recycled into compost or used to make energy.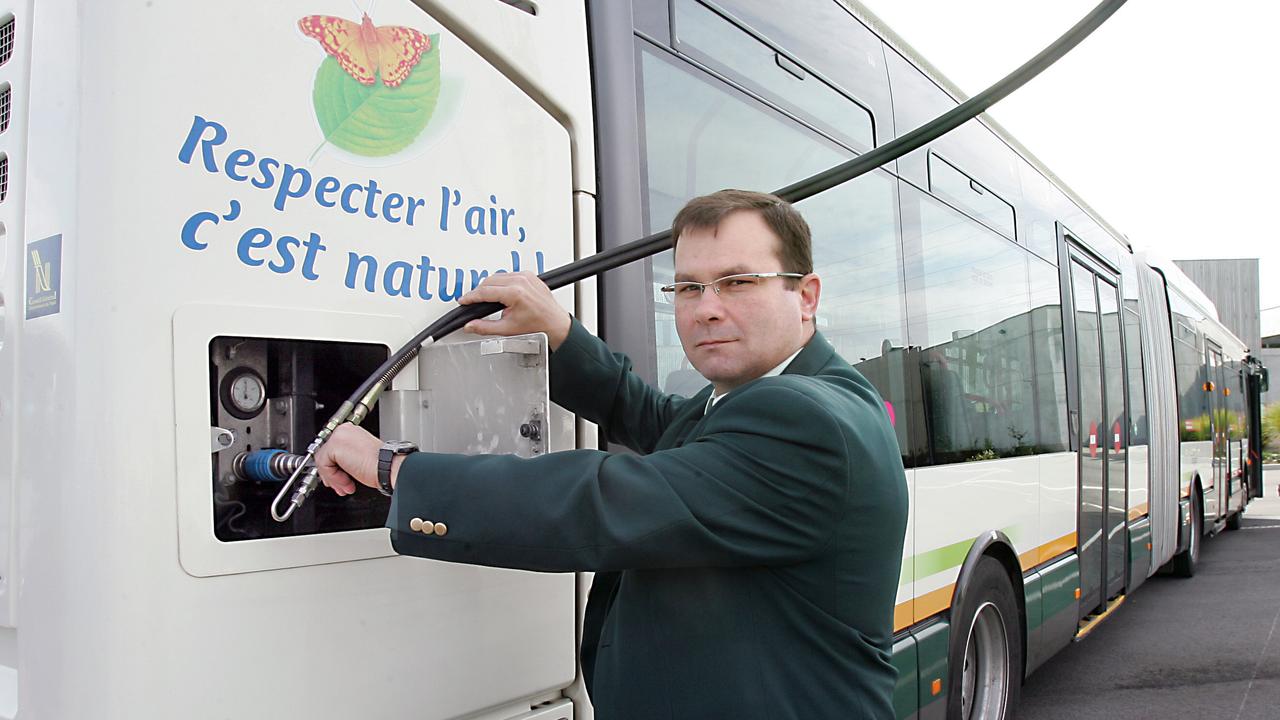 A European driver fills up his tank with biogas fuel made from organic household waste. Picture: AFP
Residents must make sure their recycling has been rinsed before it goes in the bin.
Expecting people to clean and sort their rubbish before they put it in the bin helps reduce recycling costs.
Germany also has the Green Dot system. The Green Dot system means that companies making products that need packaging must pay a fee to have the packaging recycled. The more packaging, the higher the fee. Think about all the things you buy that come in packaging, such as in a box with plastic or polystyrene*, and you get an idea how much waste is involved.
To reduce costs, companies have to think of ways to reduce the amount of packaging, and therefore waste, required. They also have to find packaging solutions that are recyclable.
WHAT AUSTRALIA COULD DO BETTER
Australia could learn a lot from countries such as Germany.
In Germany, and many other European countries, customers pay a deposit for items such as drinks in glass or plastic bottles, which is then paid back when the bottles are returned. The bottles are cleaned and used again without having to go through the whole recycling process.
Other ideas used by countries in the top 10 include:
— Setting targets on how much recycling the country is aiming for
— Taxing household waste by weight
— Higher taxes for landfill
— Collecting bio-waste
Using recycled products, such as plastic or glass, to make new goods is expensive in Australia. This can mean companies find cheaper solutions, such as using raw products, instead of choosing recycled material. But we can choose to buy more items made from recycled products. Buying toilet paper made from recycled paper is one example.
The more we buy, the more reasons companies have to make products from recycled goods, which can help bring costs down.
Things are changing in Australia. On November 1 this year, the Queensland state government introduced a new container refund program called Containers for Change. Under the program, suitable drink containers made from glass, plastic, aluminium, steel and liquid paper board (such as juice boxes) can be cashed in for a 10c refund each. Similar systems already exist in South Australia, NSW and the Northern Territory.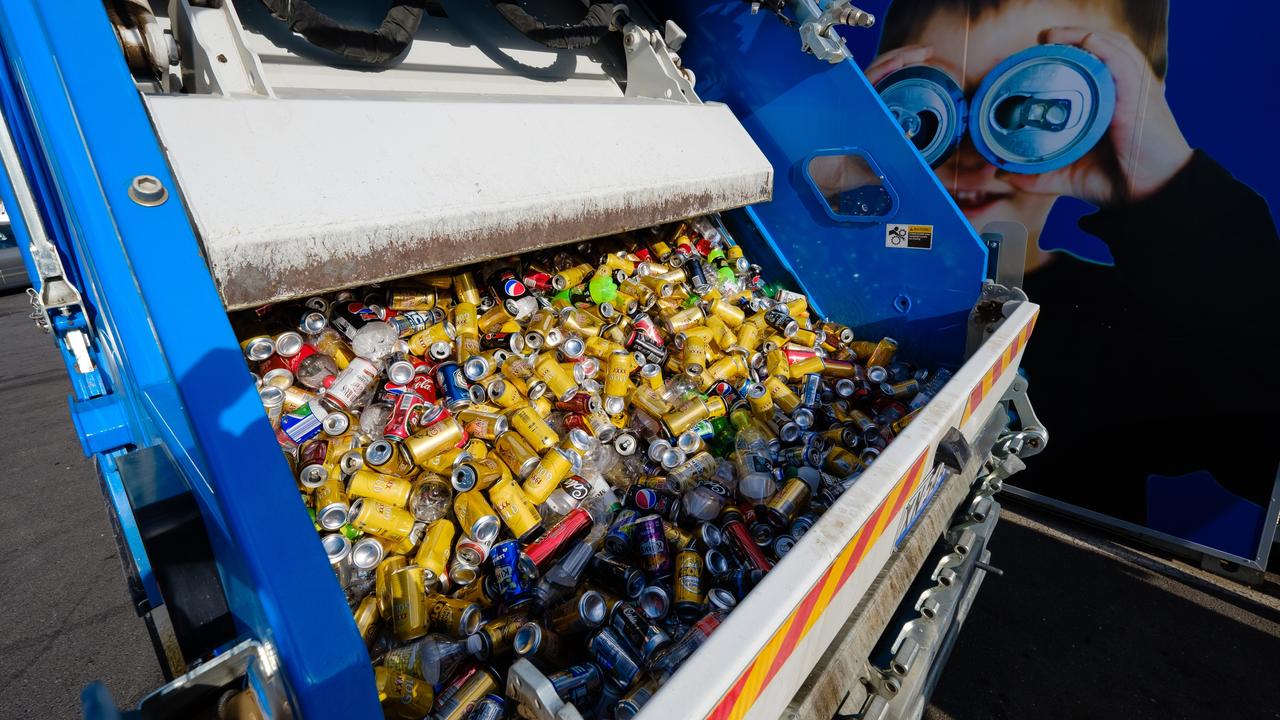 Cans on their way for recycling as part of a container deposit scheme. Picture: Simon Dallinger
This is a great way for schools, sporting clubs and other community groups to make money while recycling.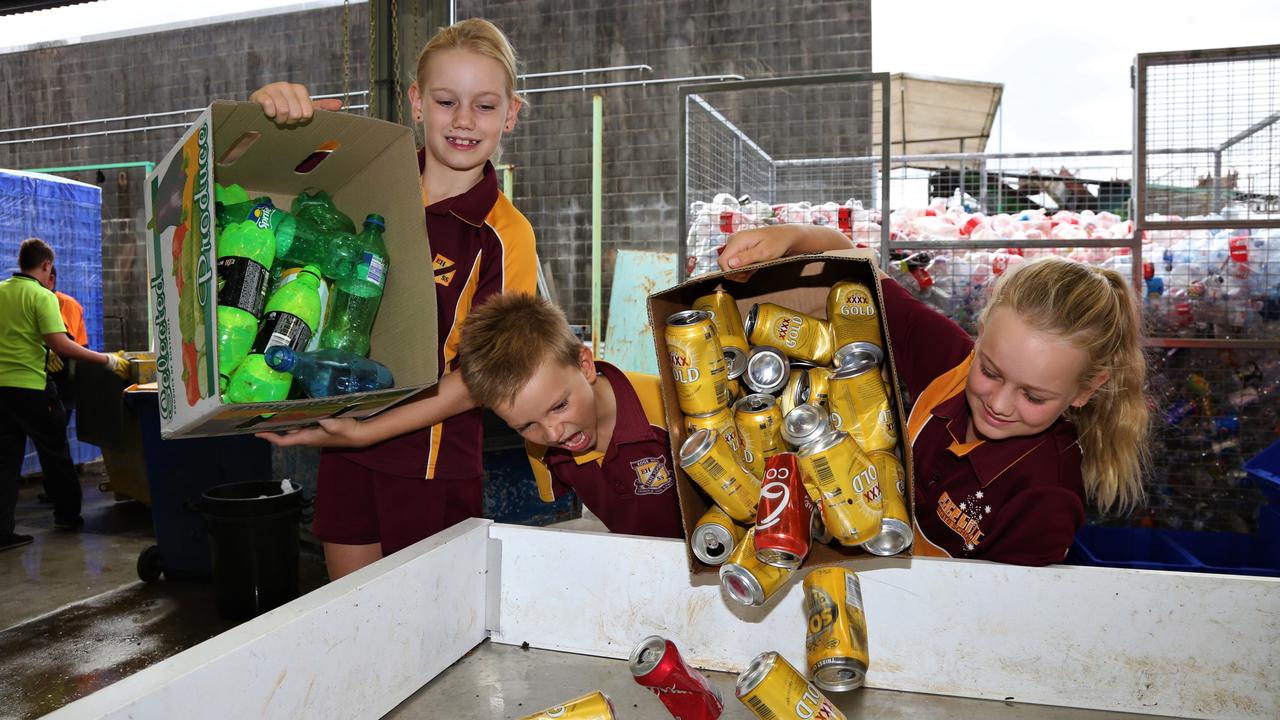 Edge Hill State School students Abby, Ben and Hannah Bissett deposit bottles and cans at North Queensland Recycling Agents in Bungalow. Picture: Peter Carruthers
A LONG WAY TO GO
While Australia could do better with its recycling, some countries are a very long way behind us.
In many countries, how waste is managed is not a priority* and much of it is sent to landfill. Turkey and Chile each only recycle 1 per cent of their total waste.
Getting rid of waste is expensive and poor countries are often not able to afford proper waste collection, which means a lot of it is dumped illegally.
When waste isn't collected properly, it not only smells bad, it can cause health problems such as disease and pollution of drinking water.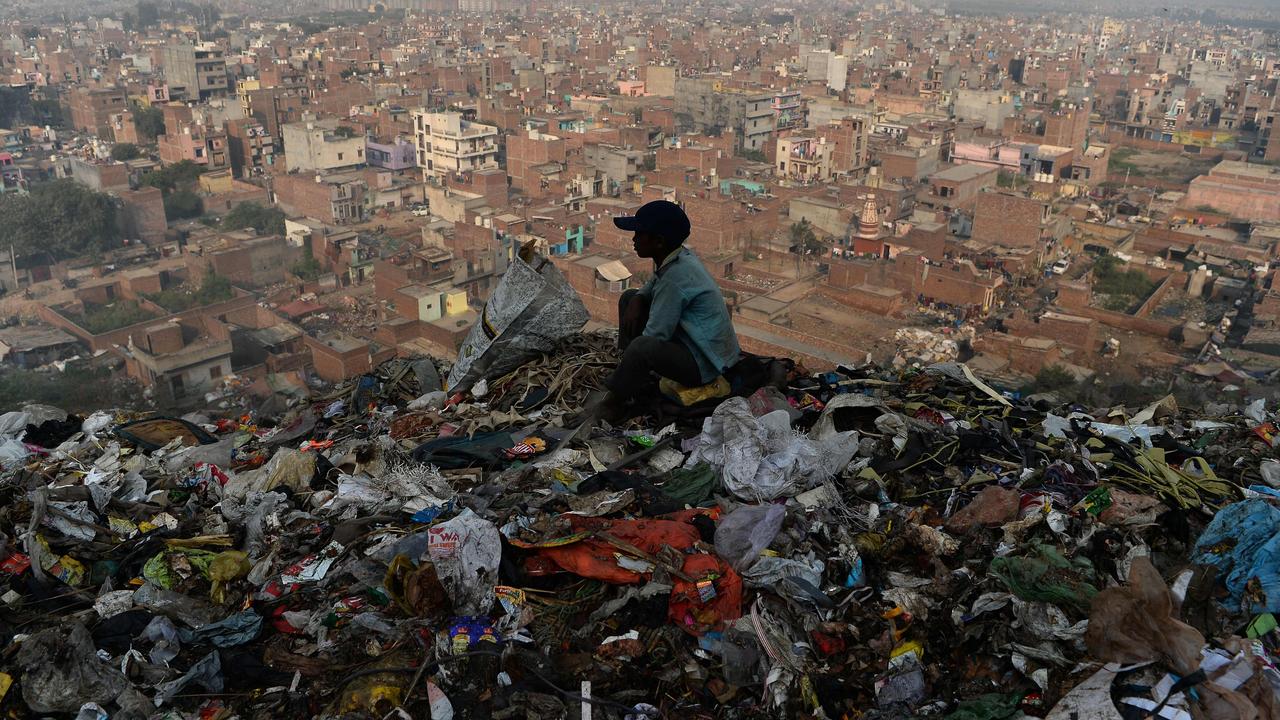 A young Indian ragpicker looks over the city after collecting usable material from a garbage dump at the Bhalswa landfill site in New Delhi. Picture: AFP
EXTRA READING
Part six: You can be a great recycler
Part seven: Close the recycling loop: buy it back
FOR ALL RECYCLING STORIES, click HERE
GLOSSARY
ranks: how something performs compared to others
polystyrene: a type of foam
priority: how important something is compared to other things
LISTEN TO THIS STORY
25 CLASSROOM ACTIVITIES
For classroom activities on this story and much more, go to https://kidsnews.myshopify.com/products/kids-news-digital-education-kit-recycling to purchase the recycling workbook with 25 activities for the early bird price of just $5 (including GST).
Early bird offer ends at 5pm on December 14. Thereafter, the price increases to $20 inc GST.
SOURCES
Eunomia produced the report "Recycling — Who Really Leads the World?" For the report, visit eunomia.co.uk/reports-tools/recycling-who-really-leads-the-world-issue-2/
Earth911, a US sustainability resource, visit earth911.com
Global Citizen, an international group of citizens working to end poverty, visit globacitizen.org
The World Bank's article called "Solid Waste Management" is available at:
worldbank.org/en/topic/urbandevelopment/brief/solid-waste-management