TEN-year-old Melbourne schoolboy Yuma Soerianto has just done what most app makers dream about: he's impressed the head of technology giant Apple with his skills.
Yuma, who is a Year 5 student at Middle Park Primary School in Melbourne, is the youngest attendee this week at the Worldwide Developers Conference*, Apple's biggest event of the year that kicks off this week in San Jose, US.
Yuma decided at age six to start learning code because he said schoolwork was not a big enough challenge. He created his first app last year and now has five apps in the App Store.
At the conference, this young developer got to pitch* his ideas to the head of Apple, Tim Cook.
Yuma's five apps include the Hunger Button, which he created to help families find a nearby restaurant for dinner, and Let's Stack, which is a game involving stacking boxes that he made after seeing an arcade game at St Kilda's Luna Park.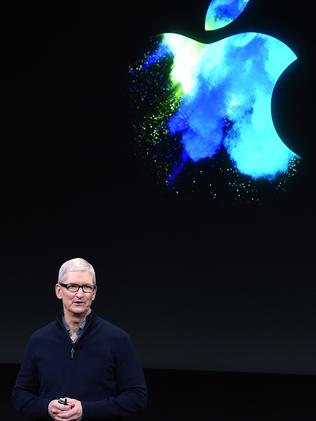 But the app that instantly impressed Cook was the one he quickly made on the flight over from Australia to help his parents work out the price for products by adding the local sales tax and doing the currency conversion* when they go shopping for souvenirs on the trip.
"Very cool, that's great," Cook told Yuma after seeing his app.
"You did this when you were on the plane from Australia to the US? Wow."
"You can make an app in one hour. I'm impressed. I can't wait to see what you do next."
Yuma learnt the programming code Swift he uses to create the app by following online courses.
Yuma is also helping other kids, and adults, learn coding through his YouTube channel Anyone Can Code.
"I want to make apps that can revolutionise* the world. And I also want to teach the world coding and get people into coding," he said.
"You can code if you have the patience to do it and you really want to do it."
Yuma's five apps are Let's Stack, Hunger Button, Kid Calculator, Weather Duck and Pocket Poke.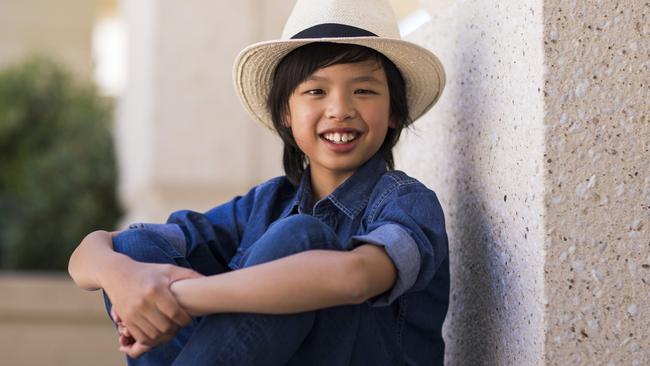 While Yuma is the youngest developer at the conference, the oldest developer is 82-year-old Masako Wakamiya from Japan who created a gaming app aimed at older people, based on a Japanese doll festival called Hinamatsuri.
Please enable Javascript to watch this video
GLOSSARY
conference: event where people interested in the same things meet and discuss
conversion: changing between money from different countries
revolutionise: change everything
LISTEN TO TODAY'S STORY
CLASSROOM ACTIVITIES
Activity 1. Summarising
Carefully read the article and highlight just the most important pieces of information that are about Yuma and his achievements.
Now use the highlighted information to write a one paragraph summary telling your reader about Yuma.
Extension:
Yuma wanted to learn to code, so he took action by following online courses.
Think of something you would like to learn to do and write down three things you could do that would help you learn it.
Time: allow 15 minutes to complete this activity
Curriculum links: English, Digital Technologies
Activity 2. My app idea
One of Yuma's apps is "Let's Stack" was based on an arcade game he saw at Luna Park.
Think of a game or activity that you play or do that could be adapted into an app.
Write a simple explanation of what would happen in your app and draw three pictures to support your explanation.
Extension:
Think of your favourite app.
Give three reasons why you like it.
Time: allow 20 minutes to complete this activity
Curriculum links: English, Digital Technologies
VCOP ACTIVITY
(Vocabulary, Connectives, Openers and Punctuation)
Act Out- Punctuation
There is a lot of punctuation in this article and we're going to have a little fun with it.
Your challenge is simply to complete the task without laughing… sounds easy right?
Here's what you need to do:
Read the article aloud to a peer.
Make sure you read with emphasis and voice, so it might be a good idea to practise a few times first so you know all the words.
While you are reading out the article, you have to act out the punctuation using your Kung Fu punctuation moves.
Remember no laughing and read with emphasis and voice.
Can you complete the challenge?
Time: allow at least 15 minutes to complete this activity
Curriculum Links: English, Big Write and VCOP
EXTRA RESOURCES
APPLE COULD BE GOOD FOR DIABETES
DO THE MATH, CAREER EXPERTS SAY
CYBER ATTACKS TRIGGER WARNINGS
UNLOCK IPHONE 8 WITH YOUR FACE
IN A SENTENCE, SHARE YOUR THOUGHTS ON TODAY'S STORY
Kids News loves reading your best grammar, vocabulary and spelling.
We publish the best comments.