NEXT month Australia will celebrate Anzac Day, and while this means a day off from school, the day itself means a lot more to Australians.
Anzac Day falls on April 25 each year and it is a public holiday in Victoria. The day gives Australians the chance to remember those who fought for our country for the first time in World War I and in other battles since.
The word Anzac comes from the Australian and New Zealand Army Corps, the group who fought in the First World War, just 13 years after Australia became a unified nation.
On Anzac Day returned Australian servicemen* and servicewomen* and their families are invited to take part in dawn services and marches across the nation, where they wear their uniform and medals.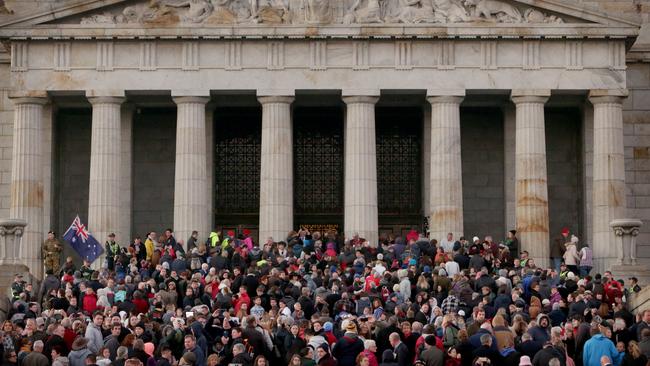 These medals include the George Cross, Star of Gallantry*, Distinguished Service Cross (Australian), Nursing Service Cross and the Australian Defence Medal, along with many more.
For Anzac Day, the Herald Sun (which owns Kids News) will release special commemorative* coins featuring some of the brave servicemen and servicewomen that received medals for their war service. Each coin tells a different story.
Soldiers are given medals for a variety of reasons, including bravery and putting the life of another before their own.
A few Victorians are to be featured in the Herald Sun's commemorative coin collection.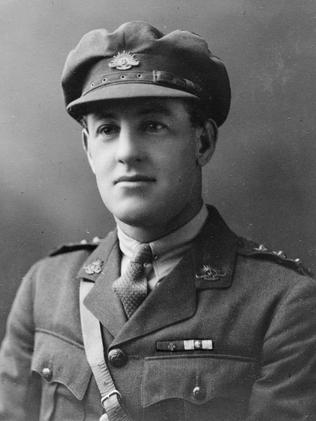 Born on a dairy farm near Winchelsea, Victoria in 1893, Albert Jacka was the first Australian to receive the Victoria Cross. The Victoria Cross is the highest award for acts of gallantry* in the face of the enemy during wartime and only 100 have ever been given out.
Mr Jacka served in multiple places during World War I and he was a very decorated* man by the time he returned home.
Another featured Victorian is Sergent Percival Beenie who was awarded the Victory Medal. The Victory Medal was created in 1919 to mark the victory for the Allies, including Australia, in the First World War.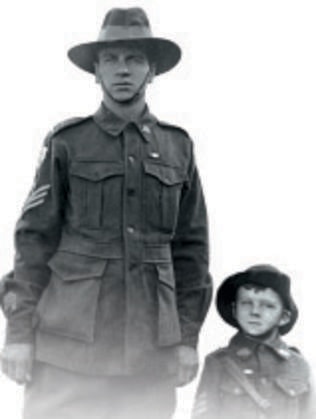 Sgt Beenie served with the Australian Mounted Division during the First World War. He was responsible for the transport and supply of provisions* on horseback. He returned home in April 1919, being reunited with his young son Andrew.
The commemorative* coins will be available to collect, starting on Saturday April 8 every day excluding Good Friday 14 April, until Saturday April 22 at participating newsagents. The first coin with the Victoria Cross and the Collector's Album are free, with coins two to 14 $3 each.
GLOSSARY
servicemen: men who served in a war
servicewomen: women who served in a war
gallantry: brave behaviour
decorated: has many medals
commemorative: made to remember something
LISTEN TO TODAY'S STORY
CLASSROOM ACTIVITIES
Activity 1. Anzac Day
Use the information in the article to help you write a short paragraph about the following…
1. Anzac Day
2. War/Service Medals
3. Herald-Sun's Commemorative coins (include what they are, where and when they are available)
Extension: Medals for War service
George Cross, Star of Gallantry, Distinguished Service Cross (Australian), Nursing Service Cross and the Australian Defence Medal are mentioned in the article. As is the Victoria Cross and Victory Medal.
Try and find out what each of these medals is awarded for?
What other medals can be awarded for military service?
Create a chart with this information.
The following website may help you with some of this information.
http://www.defence.gov.au/Medals/Hon-Decs/Gall-Dist/default.asp
Time: allow about 45 minutes to complete this task
Curriculum links: English, The Humanities, History
Activity 2. Research a Veteran
The article says each coin tells a different story.
There are many stories to be told from our service men and women. Try and find out some information about someone from your local area who served in any war.
You may know of someone already or your local cenotaph or war monument will provide some names that you can then find out more through the Australian War Memorial website or an internet search.
https://www.awm.gov.au/people The Australian War Memorial
Extension: Anzac Maths
Use information in the article to help you answer these questions. You will need to use your mathematics skills as well.
1. Which day of the week does Anzac Day fall this year? Can you work this out without using a calendar?
2. If you were to buy all 14 Medals, how much would they cost in total?
3. If Albert Jacka was still alive today, how old would he be?
4. How long has the Victory Medal been around?
Try and write your own Mathematical question that your classmates can answer from information in the article.
Time: allow 60 minutes to complete this task
Curriculum links: English, The Humanities, History, Mathematics
VCOP ACTIVITY
(Vocabulary, Connectives, Openers, Punctuation)
Write ANZAC DAY vertically down your page. Can you add interesting vocabulary from the article to slot into the letters of the vertical word that relates to Anzac Day?
A
N
Z
A
C
D
A
Y
Time: allow 15 minutes for this activity
Curriculum links: English, Big Write, VCOP
EXTRA RESOURCES
TREASURE CASTS LIGHT ON DARK AGE