Australia's first Olympian was an accountant named Edwin Flack.
A talented runner, he was living and working in England when he decided to head to the first modern Olympic Games, in Athens, in 1896 – the only Australian to compete.
Back then, getting to the Olympics wasn't a matter of jumping on a plane (planes didn't exist)!
Flack had to travel by train and ship for six days to reach Athens. Unfortunately, he got seasick on the way, which left him weak. Despite this, he entered running and tennis events – and won the 800m and 1500m sprints.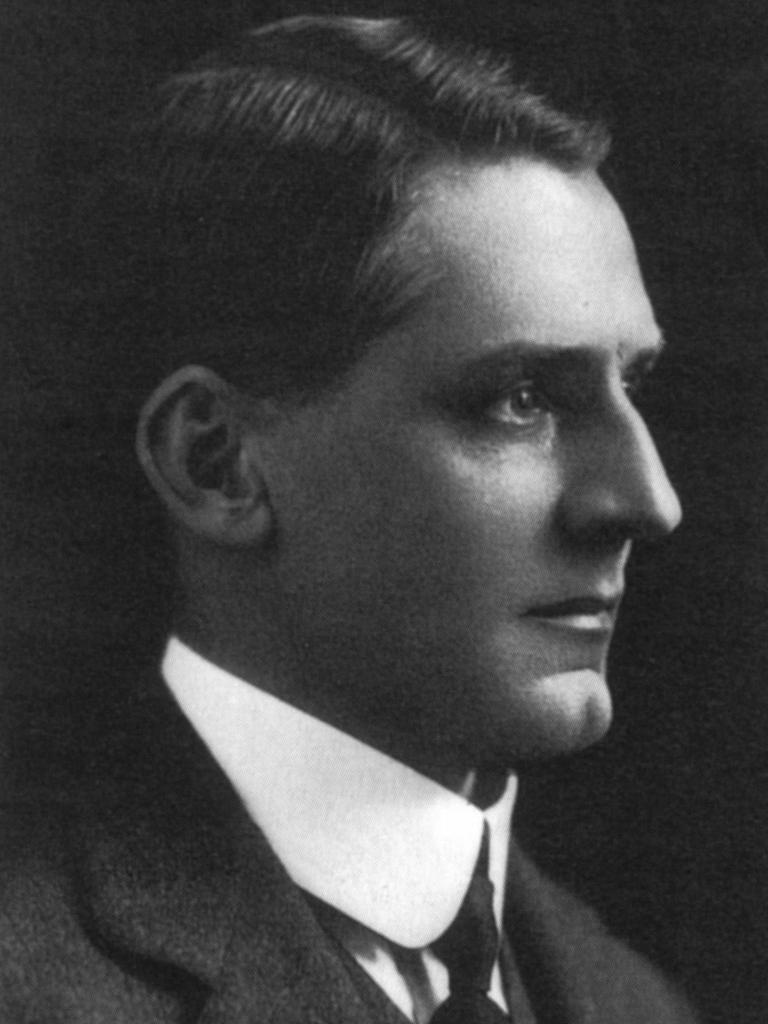 Flack actually competed in the first Olympics as part of the British team, as Australia wasn't a nation until 1901. But his two sprint wins were later attributed to Australia.
Our first female legends
Australia's first female Olympians were Sarah "Fanny" Durack and Wilhelmina "Mina" Wylie, who competed in swimming at the Stockholm Games in Sweden in 1912.
It wasn't easy for women to become champion swimmers back then.
For starters, in Australia, "mixed bathing" was frowned upon and many people believed men and women should only swim at separate times, which made it tricky for women and men to train together.
Many also believed women should not be watched by men, including fathers and brothers, while they competed.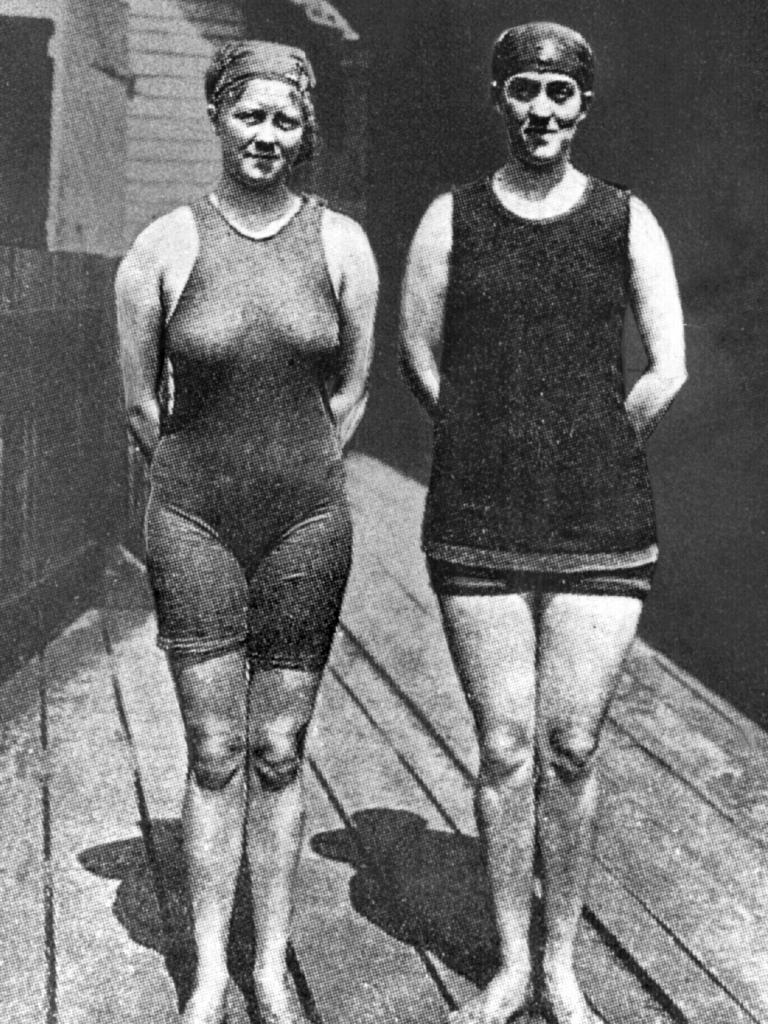 There were very few events at the Olympic Games at that time for women. But both Durack and Wylie were determined to take part.
With the support of people in the community, they fought to get accepted as the only two women in the Australasian Olympics team (featuring Australian and New Zealand athletes) and raised money through a public appeal to achieve their mission.
The trailblazing* pair sailed to Sweden. And it was there Durack was written into the history books by winning gold in the women's 100m freestyle, with Wylie close behind, winning silver.
Q&A: AUSTRALIA AT THE OLYMPICS
Our greatest Olympian?
Swimmer Ian Thorpe won five gold medals (in 2000 and 2004) – more than any other Australian.
Our most frequent competitor?
Equestrian rider Andrew Hoy competed in seven Olympics, from 1984 to 2012.
Who has won the most gold medals in the same event?
Swimmer Dawn Fraser won three gold medals in the 100m freestyle event – in 1956, 1960 and 1964.
Our oldest and youngest champions?
Bill Northam was 59 years old and a grandfather of five when he won gold in the 5.5-m class sailing event in 1964.
Sandra Morgan was 14 years old when she won gold in the 4x100m freestyle swimming relay in 1956.
Our total medal tally?
Australia has won 527 medals in the Summer and Winter Games (155 gold, 175 silver and 197 bronze).
Our best medal tally from a single Games?
At the Sydney 2000 Olympics, we won 58 Olympic medals (16 gold, 25 silver and 17 bronze).
THREE GREAT ACHIEVERS
Number 1
The stakes were high: Australia's beloved Indigenous runner Cathy Freeman was set to compete in the high-profile 400m women's sprint before a home crowd at the Sydney 2000 Olympics.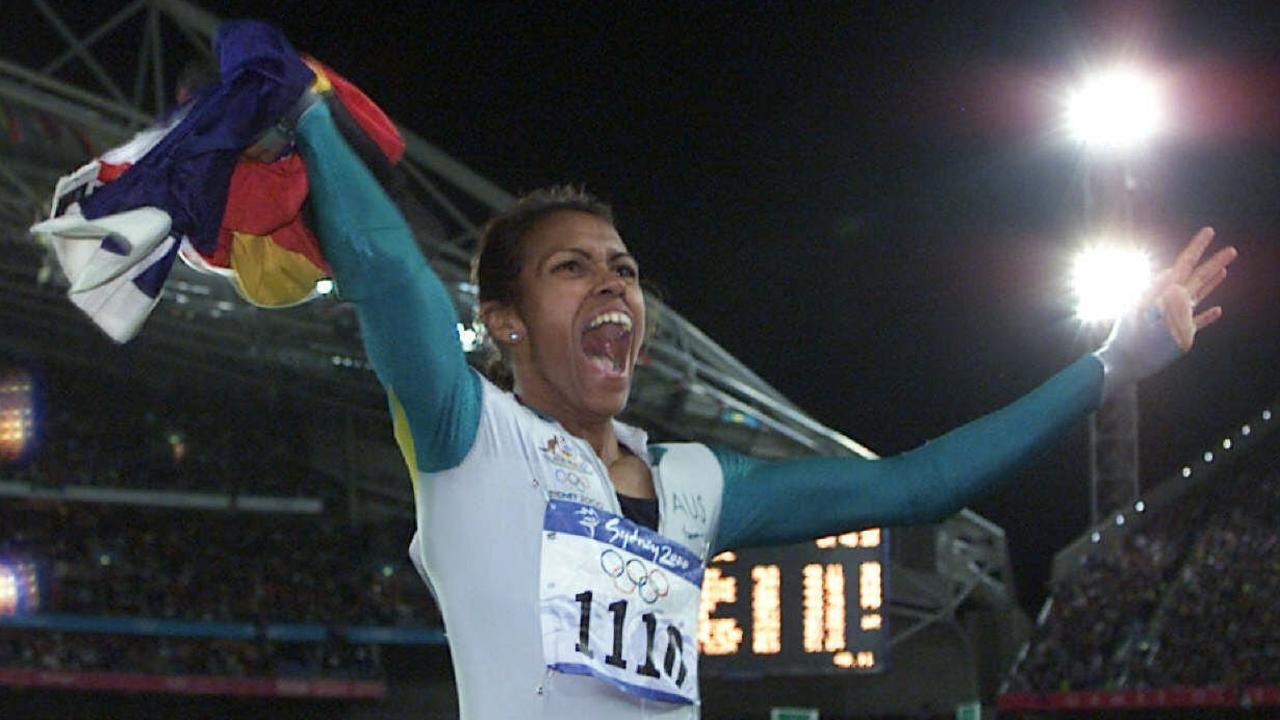 It was like the whole nation could hardly breathe, hoping but not daring to believe she would win. Then, like a dream come true, she did!
Freeman's emotional win and happy victory lap, as she carried both the Aboriginal and Australian flags, are forever etched in many people's minds.
Number 2
It was the Mexico City 1968 Games. Against all odds, Australian runner Peter Norman managed to win a silver medal for the 200m men's sprint (setting an Australian record time that still stands).
Then came an iconic* moment in the American civil rights movement. During the medal ceremony, Norman stood on the podium, wearing a human rights badge, in solidarity* with the two black American winners, who were wearing badges, too, and who raised their fists in a black power salute during the American anthem to highlight racism in the US.
Number 3
In 1956, 18-year-old Betty Cuthbert, a virtual unknown, became a household name and the "Golden Girl" of the Melbourne Olympics by winning no less than three sprinting gold medals.
She was the first Australian ever to win three gold medals at a single Games. Later, at the Tokyo 1964 Games, she managed to collect a fourth.
ONES TO WATCH
The first five athletes announced for the Australian Olympics team competing in the postponed Tokyo 2020 Summer Games in Japan in 2021 were:
Javelin world champion Kelsey-Lee Barber;
Race walker and Rio bronze medallist Dane Bird-Smith;
National champion 5000m runner Jessica Hull;
National champion 5000m and 10,000m runner Stewart McSweyn; and
Race walker Jemima Montag.
This will be the second Olympics for Barber and Bird-Smith and the first for the other three athletes.
Australian swim teams have produced many Olympic medals in the past and there are big hopes for the team heading to Tokyo.
The 35-member team includes Emily Seebohm and Cate Campbell who will become just the second and third Australian swimmers ever compete at four Olympic Games.
Other swimmers to watch are Kaylee McKeown, who set a world record in the 100m backstroke and a commonwealth record in the 200m backstroke at the recent team trials; Ariarne Titmus, who set commonwealth records in the 200m and 400m freestyle at the trials; and Zac Stubblety-Cook, who claimed a commonwealth record in the 200m breaststroke at the trials.
GLOSSARY
trailblazing: being the first to do something
iconic: important or impressive because it is a symbol of something
solidarity: show of support for something or someone
EXTRA READING
How modern Games became biggest show on earth
Friendship, respect and excellence drive the Games
Olympic medals go green in Tokyo
Australia's Olympic Games leave their mark
QUICK QUIZ
Who was Australia's first Olympian?
Which two events did he win?
In which Olympics did our first female Olympians compete?
Who is considered Australia's greatest Olympian for winning five gold medals?
Apart from his silver medal, what is Peter Norman famous for?
LISTEN TO THIS STORY
CLASSROOM ACTIVITIES
Refer to the accompanying Olympics Education Kit classroom workbook with 25 activities. It's FREE when teachers subscribe to the Kids News newsletter.