THE diary of a Melbourne World War I veteran has shed new light on Australia's role in the conflict.
The wartime journal and rare personal photographs of Northcote's Lieutenant Tom Lydster have been collated* by his great-nephew, Neil Conning, to commemorate* the sacrifices made by his great-uncle and other diggers*.
The diary is now on display at the Australian War Memorial.
Lt Lydster's diary, including personal letters, postcards and photographs, began with his enlistment* in 1915, almost a year into the war.
His journal entry from October 18, 1915 described the feeling of leaving home and his five-year-old daughter and heading into the unknown.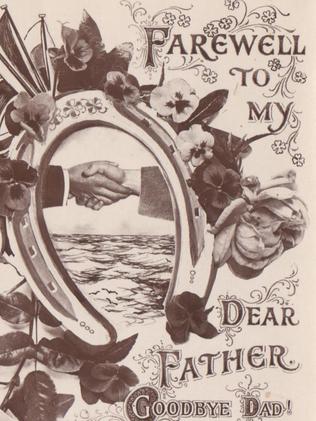 "The night was calm and moonlit so I cast many a longing look at the lights of Melbourne and the suburbs along the coast," he wrote.
"Our ship lifted anchor and steamed down towards the Heads and we settled down for the night with rather mixed feelings."
Lt Lyster's first stop was Egypt and then to battles of the European Western Front.
The descriptions and photographs of everyday life as an ANZAC have been welcomed by historian Brian McKinlay, who said they added "insight into the stuff of which (the First Australian Imperial Force) was made".
Lt Lydster's involvement in the 1917 First Battle of Bullecourt, in which 3000 Australians were killed, wounded, or captured is a rare insight into the battle.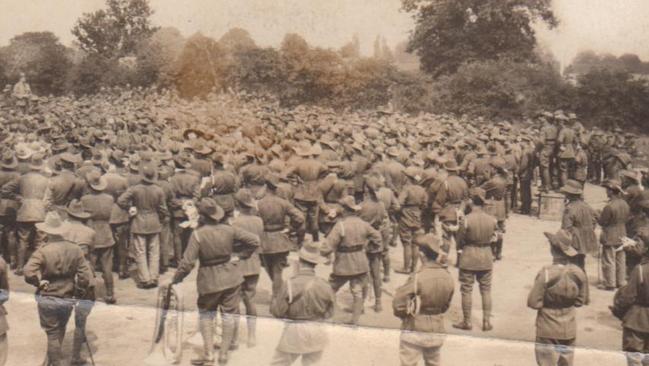 Lt Lydster was given the Military Medal for his courage during the battle, which he described in his journal as "simply Hell".
Lt Lydster's grandson, Tom Rand, stumbled across the diary decades after his grandfather's death.
"I took one look at the name on the front and just burst into tears," Mr Rand said.
"I feel so proud of what he went through and what all the other fellows went through."
Lt Lydster returned to Australia in 1919 as a highly decorated lieutenant and became a master builder.
He died in 1984 at the age of 98.
ANZAC DAY
Anzac Day falls on April 25 each year and it is a public holiday in Victoria. The day gives Australians the chance to remember those who fought for our country in World War I, like Lieutenant Tom Lydster, and in other battles since.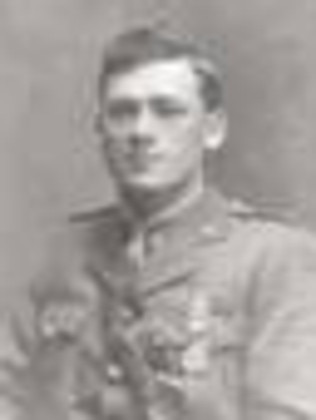 GLOSSARY
commemorate: to recall and show respect
collated: brought together
diggers: soldiers
LISTEN TO TODAY'S STORY
CLASSROOM ACTIVITIES
Activity 1. Diary of a Hero
Write a one page fact file on Lieutenant Tom Lydster from the facts and information you have discovered from reading the article.
Include as much information as possible and print a picture to accompany your fact file, if possible.
Extension:
Write a set of interview questions to ask Lieutenant Lydster's grandson if you were able to meet him.
What other information would you like to know about one of Australia's war heroes?
Time: Allow 30 minutes to complete this activity
Curriculum links: English, History, Civics and Citizenship
Activity 2. Anzac Word Cloud
Create a visually stunning word cloud on the Anzac soldiers. A word cloud is a collection of key words or concepts about a particular topic.
The words that you believe are the most important should be repeated more than once to allow it to be displayed bigger and more prominently in your word cloud.
Follow these steps to create a professional looking word cloud:
1. Go to www.tagxedo.com
2. Click on 'load'
3. Type your 'Anzac' related words in where it says 'enter text' (one word at a time and press enter after each word)
4. Press 'submit'
5. Format your word cloud on the left hand side of website (change colours, themes, font, orientation, layout etc.)
Think carefully about your words and then format your word cloud to best represent your view of the Anzacs. The most important words to you should be displayed most prominently.
Save your work as jpg file.
If your teacher gives permission, you may be able to print these in colour and paste on backing cardboard to make a class display of your word clouds.
If you don't have access to computers, you can do your word cloud using art materials and poster paper.
Extension:
Write a poem about Lieutenant Tom Lydster.
Time: Allow 50 minutes to complete this activity
Curriculum links: Digital Technologies, History, English
VCOP ACTIVITY
(Vocabulary, Connectives, Openers and Punctuation)
A letter home
Use the information and details included in the article about the WW1 veteran's journal to write a letter home to a loved one.
Ensure you set out the letter in the correct format and pay particular attention to punctuation.
Extension:
Use 'show don't tell' to describe how Lt Lydster's grandson Tom Rand would have felt when he discovered the journal.
Time: allow 40 minutes to complete this activity
Curriculum Links: English, Big Write and VCOP
Activity provided by Andrell Education www.andrelleducation.com.au
EXTRA RESOURCES
MAN RESCUED IN 1969 SAYS THANKS IN 2017