Hanging 174m above the ground and with a see-through metal grid that wobbles with each step, you have to be brave to tackle the world's longest pedestrian suspension bridge.
The 516m long bridge recently opened in Portugal, suspended between rocky mountains in the Arouca Geopark above the Paiva River.
It took two years and $3.6 million to build before it opened to the public on May 3. Before the public opening, locals were given the chance to try it out.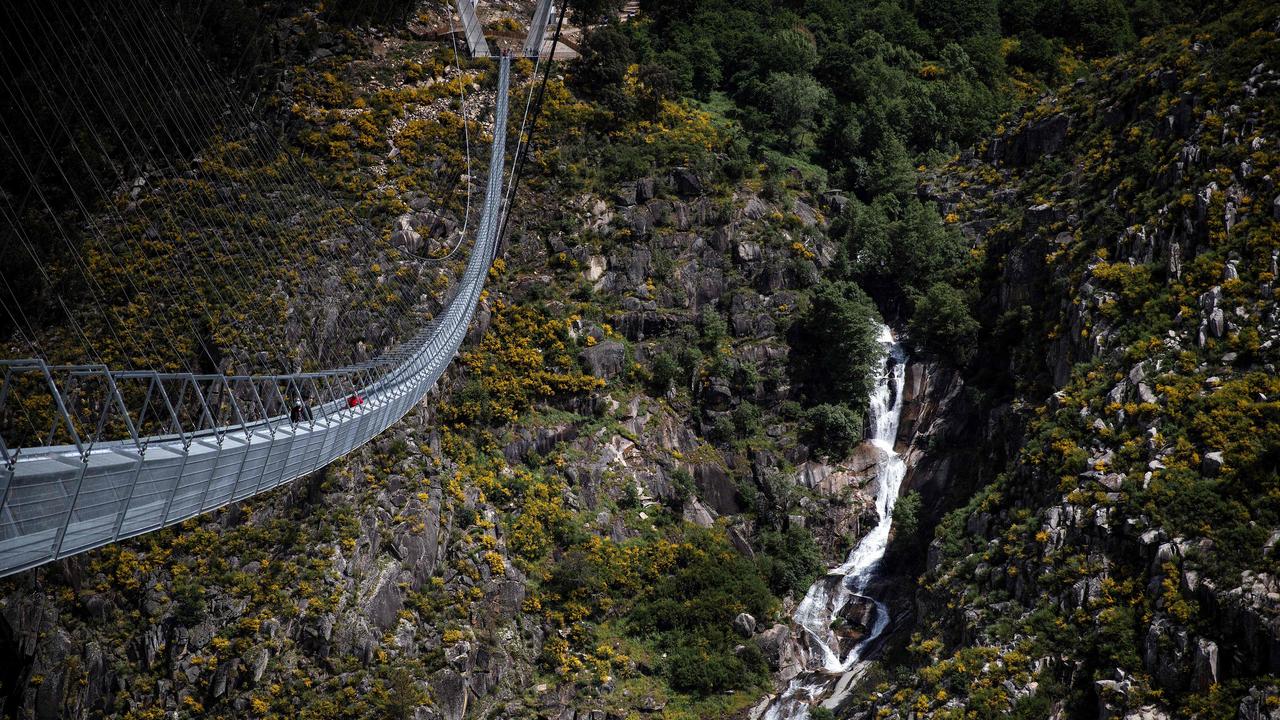 One local from the little northern Portuguese town of Arouca, Hugo Xavier, said he was "a little afraid" but crossing the bridge was "extraordinary."
"Oh … here we go," said the 42-year-old as he got up the courage to step onto the see-through metal grid pathway along with his equally jittery* partner and a tour guide.
The landscape below is calm, but the crossing is not for the faint-hearted*. Held up by steel cables and two massive towers on each side, the bridge wobbles a little with every step.
"I was a little afraid, but it was so worth it," a relieved Mr Xavier said when he reached the other side.
"It was extraordinary, a unique experience, an adrenaline rush*."
Portugal opens world's longest suspension footbridge
Locals hope the bridge will become a tourist attraction and help revive* the region, especially after the devastating impact of the COVID-19 pandemic.
"It is a breath of fresh air for our land because it will attract more investment, more people," said tour guide Emanuel.
He said people in the region were getting older as many young people moved to big cities.
"It will bring a new dynamic* to Arouca," Emanuel said.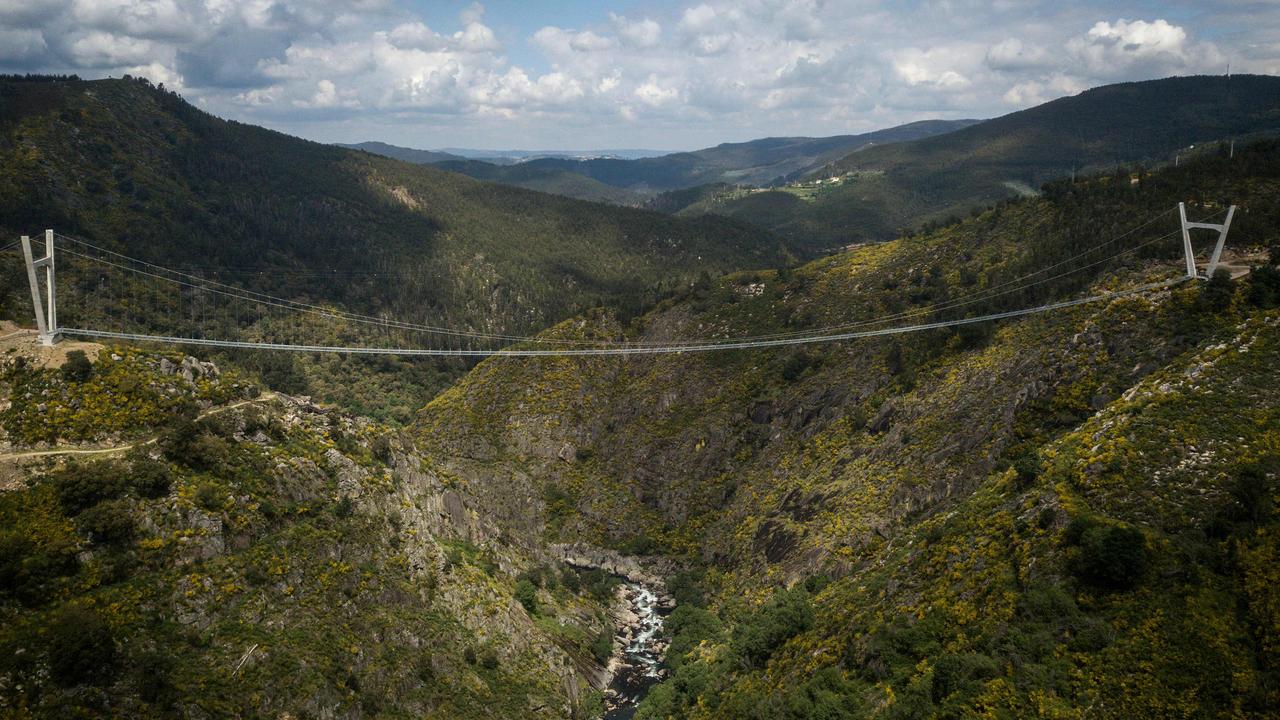 Standing on the bridge, the mayor of Arouca, Margarida Belem, said the bridge was part of a wider strategy to encourage more people to move and stay in the region.
"There were many challenges that we had to overcome … but we did it," the proud mayor said.
"There's no other bridge like this one in the world."
GLOSSARY
jittery: nervous, unable to relax
faint-hearted: someone who lacks courage
adrenaline rush: a strong feeling of excitement
revive: bring back life and activity
dynamic: a force that influences how something changes or develops
EXTRA READING
At work with a Sydney Harbour Bridge climber
Found! New reef taller than a skyscraper
World's longest sea bridge opens
QUICK QUIZ
How high is the bridge?
How long is the bridge?
Which country is it in?
What is the name of the local who was interviewed after crossing the bridge?
What does mayor Margarida Belen hope the bridge will do?
LISTEN TO THIS STORY
CLASSROOM ACTIVITIES
1. Build a bridge challenge
You will need:
1 or more other people/teams to compete against
2 tables or chairs
10 sheets of A4 paper
1 roll of tape
Scissors
1kg weight
You have 15 minutes to create a bridge that spans the gap between the 2 tables or chairs. You may move the tables/chairs closer together or further apart. The bridge must be capable of holding a 1kg weight. When the 15 minutes is up, test each team's bridge. The team with the longest spanning bridge capable of holding 1kg wins!
Time: allow 20 minutes to complete this activity
Curriculum Links: Design and Technologies; Science; Personal and Social Capability
2. Extension
Discuss the following with your teammates (or competitors if you worked individually):
What would you do differently if you were to redesign your bridge?
Why do you think the winning design or team was successful?
How could you improve on the way you work with others?
Time: allow 10 minutes to complete this activity
Curriculum Links: English; Personal and Social Capability
VCOP ACTIVITY
Adjectives
An adjective is a describing word. They are often found describing a noun. To start with look at the words before the nouns.
Search for all the adjectives you can find in the article. Did you find any repeat adjectives or are they all different?
Extension
Pick three of your favourite adjectives from the text and put them in your own sentences to show other ways to use them.
Have you used any in your writing?