The MCG's Great Southern Stand will be renamed after cricket great Shane Warne whose shock death triggered a flood of tributes from around the world.
Warne, affectionately known as Warnie, died of a suspected heart attack while on holiday in Thailand on March 4. He was aged 52.
Celebrities, fellow sports stars, politicians and ordinary Australians joined in an outpouring* of heartbreak and shock at the loss of one of the world's greatest bowlers and sporting icons.
"Shane was the kindest heart, and always went above and beyond to make people feel welcome and special," said singer-song writer Ed Sheeran.
Sir Elton John described Warne's death as "a tragic day for Australian cricket", while Australia movie star Hugh Jackman said he was "grateful to have known him, and to have witnessed his once in a generation talent".
Warne, who was also known as the "spin king", took 708 Test wickets across his spellbinding* 15-year career.
He shot to fame in 1993 when an exquisite* delivery skittled English batsman Mike Gatting at Old Trafford, which many say was his greatest Ashes* moment.
He continued to wow the crowds with tours in South Africa, England and New Zealand, and retired at the age of 37 in 2007.
But the leg-spinner did not fade from the spotlight, regularly appearing in local Australian matches and becoming a well-known media commentator.
Warne also created the Shane Warne Foundation to help underprivileged children.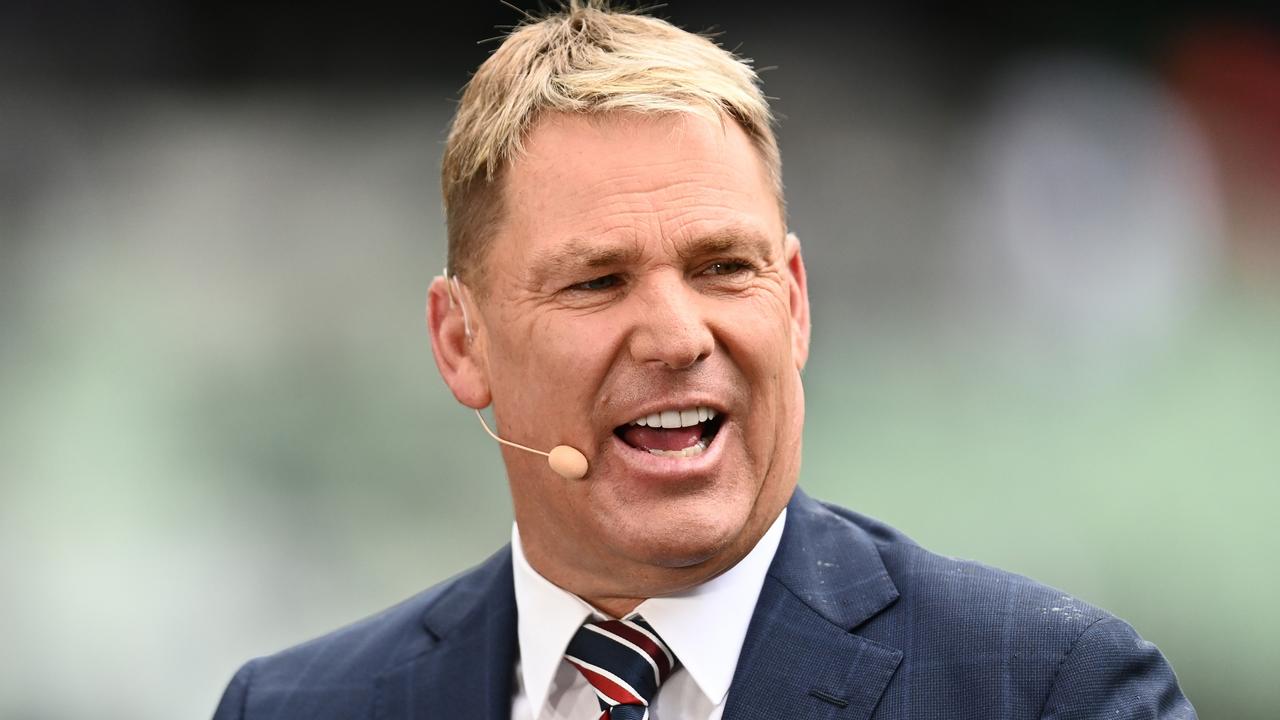 Victorian Premier Daniel Andrews announced on the weekend that the MCG's largest stand, the Great Southern Stand, would be renamed the S K Warne Stand as a lasting tribute to the "spin king" who gave fans so many memorable moments on the MCG pitch including the taking of his 700th Test wicket in 2006.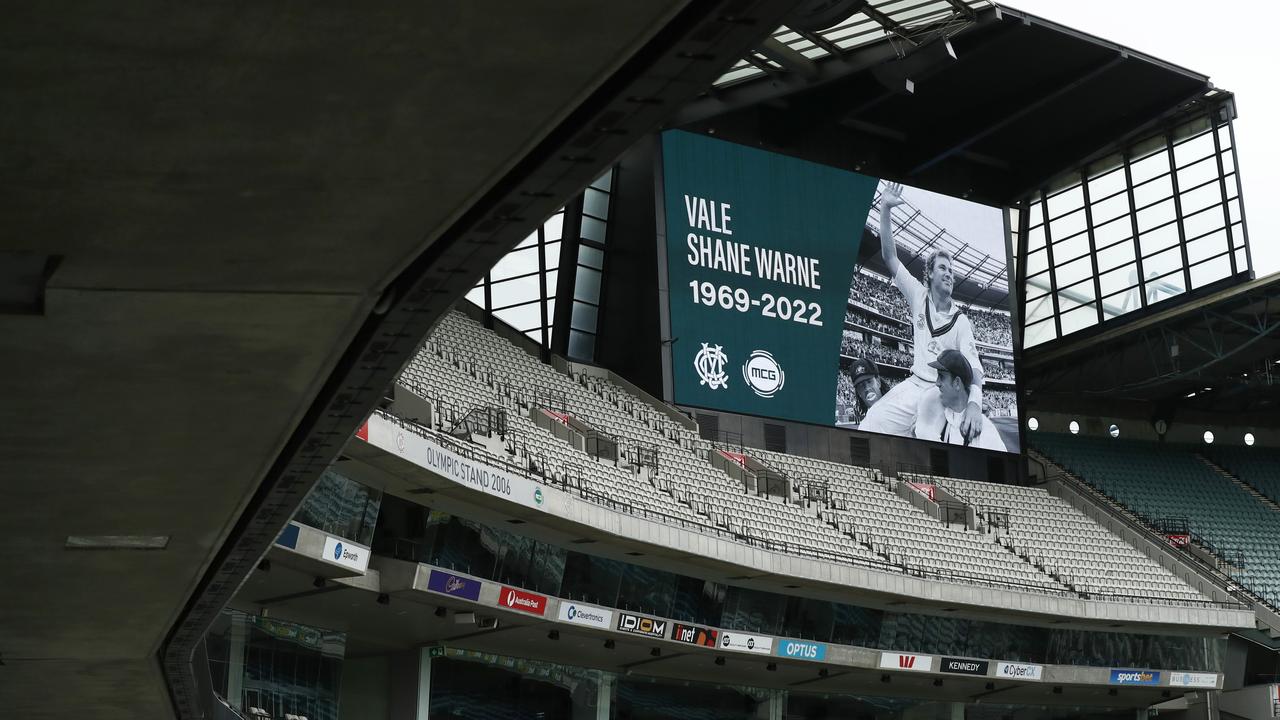 The Victorian Government also offered Warne's family a state funeral*.
Fans gathered at Warne's statue outside the MCG as Prime Minister Scott Morrison joined the chorus of tributes.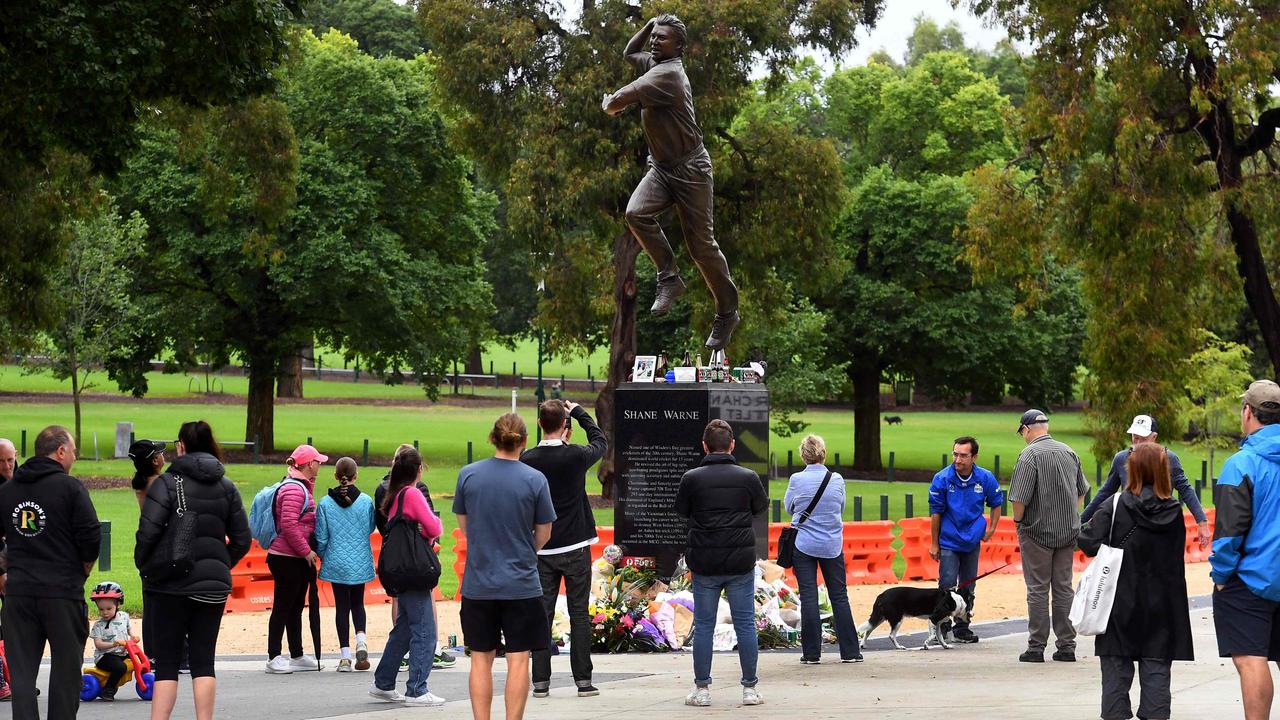 "Shane was one of our greatest cricketers of all time, one of only a few that could approach the extraordinary achievements of the great Don Bradman*," Mr Morrison said.
"His achievements were the product of his talent, his discipline and passion for the game he loved.
"But Shane was more than this to Australians. Shane was one of our nation's greatest characters. His humour, his passion, his irreverence*, his approachability ensured he was loved by all. Australians loved him. We all did."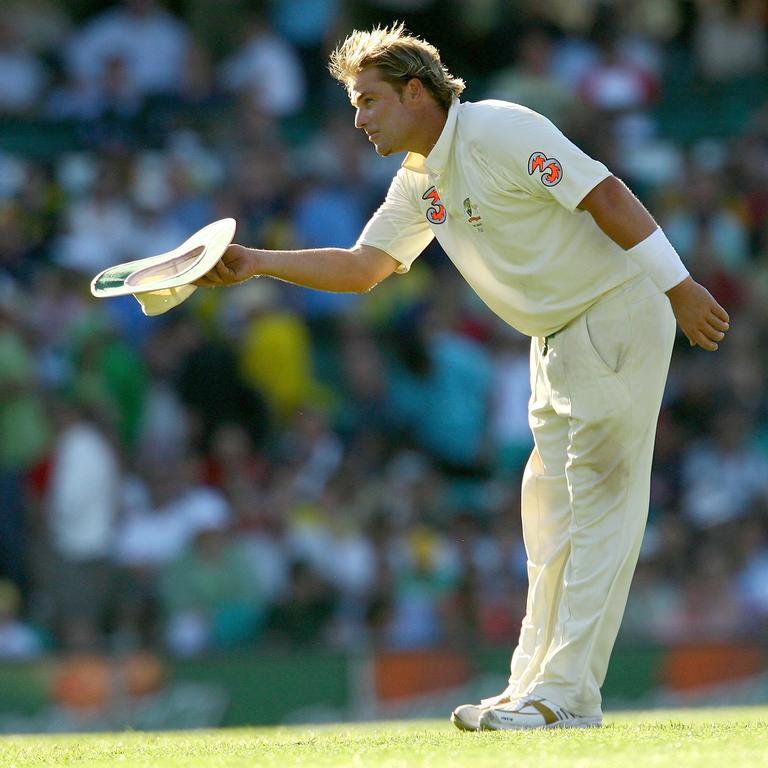 Less than 12 hours before his own tragic passing, Warne had paid tribute to former Australian wicketkeeper Rod Marsh, 74, who had also died of a heart ­attack.
"Sad to hear the news that Rod Marsh has passed. He was a legend of our great game & an inspiration to so many young boys and girls," said Warne.
Current Australian Test opener David Warner said he was struggling to take in the loss of Warne and Marsh on the same day – posting a picture of them together.
"Two legends of our game have left us too soon. I'm lost for words, and this is extremely sad," Warner said.
"My thoughts and prayers go out to the Marsh and Warne family. RIP*, you both will be missed."
Australian captain Pat Cummins, who is leading the team on its tour of Pakistan, said the players were struggling to come to terms with Warne's loss.
"Warnie was an all-time great, a once-in-a-century type of cricketer," Cummins said.
"His record will live on for ever. We all grew up watching Warnie, idolising him, we all had posters on our wall, had his earrings.
"We loved so much his showmanship, his charisma*, his tactics. He just willed himself and his team to win games for Australia. Above all else, his incredible skill as a leg-spinner.
"The loss we're all trying to wrap our heads around is huge. The game was never the same after Warnie emerged and the game will never be the same after his passing. Rest in peace, king."
GLOSSARY
outpouring: outburst of strong emotions
spellbinding: holding someone's attention completely, as if by magic
exquisite: having beauty and rare excellence
Ashes: the famous Test matches played between Australia and England
state funeral: a funeral organised by the government to honour a person of national significance
Don Bradman: widely considered the greatest ever batsman, Bradman played Tests for Australia in the 1930s and '40s
irreverence: lack of respect for official and important things
RIP: stands for rest in peace
charisma: the ability to attract the attention and admiration of others, and to be seen as a leader
EXTRA READING
Volcano discovery named after Shane Warne
Aussies make cricket T20 World Cup history
Langer's messy exit just not cricket
QUICK QUIZ
Which stand at the MCG will be renamed after Shane Warne?
What type of bowler was Shane Warne?
How many Test wickets did he take?
Which ground did he take his 700th wicket on?
Which other former Australian cricketer died on the same day?
LISTEN TO THIS STORY
CLASSROOM ACTIVITIES
1. Write a biography
Many sports clubs honour past players by displaying a photo of them with a short biography that highlights their sporting success and other interests.
Using the information in this article and your own research, write a short biography that could be displayed with a photo of Shane Warne at the MCG.
Time: allow 30 minutes to complete this activity
Curriculum Links: English, Health and Physical Education, Critical and Creative Thinking
2. Extension
Losing someone you love is devastating, but knowing others are thinking of you can be of some comfort in a difficult time.
Write a short letter of condolence to Shane Warne's family, acknowledging their loss. In your letter acknowledge how his legacy will impact the cricket community for future generations. For example; many young players have been and will continue to be inspired by his achievements. Be sensitive in your wording as the people you are writing to are grief-stricken.
Time: allow 20 minutes to complete this activity
Curriculum Links: English, Personal and Social Capability, Critical and Creative Thinking
VCOP ACTIVITY
Adjectives
An adjective is a describing word. They are often found describing a noun. To start with look at the words before the nouns.
Search for all the adjectives you can find in the article. Did you find any repeat adjectives or are they all different?
Extension:
Pick three of your favourite adjectives from the text and put them in your own sentences to show other ways to use them.
Have you used any in your writing?