TOURISTS on board cruise liners are docking* at Melbourne ports in record numbers, but once they disembark*, where do the visitors go?
Cruise companies say the big drawcards* to Melbourne are the city's cultural highlights including its thriving arts and food scenes and major sporting events such as the Melbourne Cup and the Australian Open.
Melbourne Zoo, the Great Ocean Road, art galleries, the Yarra Valley wine region and the penguin parade at Phillip Island are also popular.
Visits by cruise liners to Victoria have more than doubled in the past decade* from 38 in 2005-06 to 84 in 2015-16 according to the Australian Cruise Association.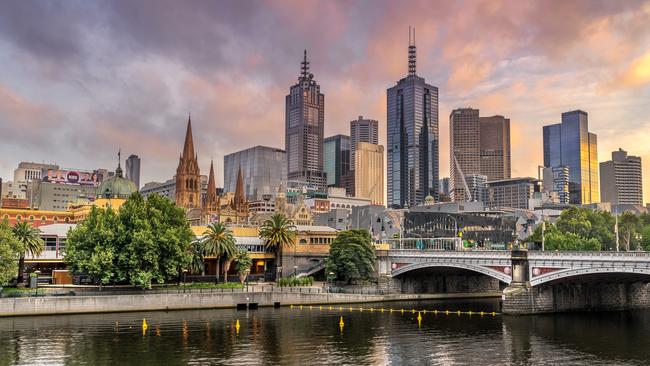 Cruise passengers and crew members visiting the state totalled 263,341 last financial year* and cruise operators Princess Cruises dropped anchor in the Melbourne more than 20 times during the year.
Regional Victoria also received eight cruises for the season, with Portland and Mornington each receiving three and Phillip Island and Geelong receiving one each.
Royal Caribbean Cruises Australia managing director Adam Armstrong said Melbourne was considered the cultural heart of Australia.
"Aside from the art galleries, shopping and incredible food scene, Melbourne is a city that serves up some striking contrasts — one minute you're walking past elegant Victorian houses, the next you'll find yourself in a hip, graffitied laneway full of funky cafes and pop-up bars," he said.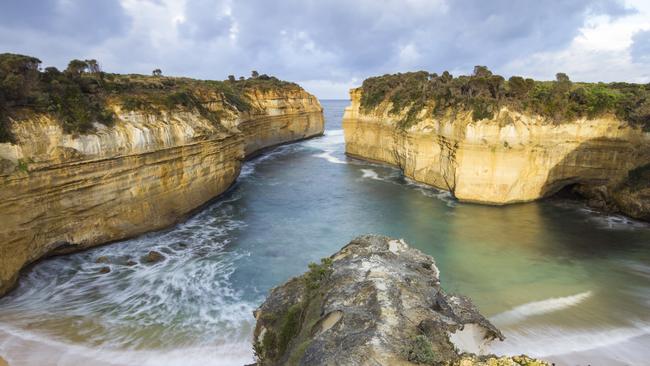 Mr Armstrong said cycling and walking tours of the city were extremely popular and that while Melburnians took trams and the Yarra River for granted they were popular with tourists.
Cruise company P&O spokesman Lyndsey Gordon said Melbourne was known for its big sporting events with three of its ships visiting the city each year for the Melbourne Cup.
Next summer it will be sending two cruises to the Australian Open.
Port Melbourne welcome group Waterfront Welcomers volunteer Russell Griffiths said the increasing number of visitors he met were coming for the food and shopping, and the penguin parade was a must-see for them.
Mr Griffiths said visitors' experiences in Melbourne went above and beyond what they expected.
He said the cruising boom also benefited local cafes, restaurants and shops.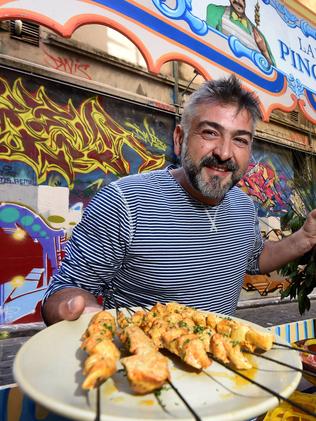 The economic* contribution of the cruise industry to Victoria for the 2014-15 season was estimated to be $160 million.
GLOSSARY
docking: arrive and tie up at wharf
disembark: get off
drawcards: reasons to visit
financial year: different to a calendar year. 12 months, between July 1 of one year and June 31 of the next
economic: money system
LISTEN TO TODAY'S STORY
CLASSROOM ACTIVITIES
Activity 1. Melbourne Highlights
Write a list of all the attractions in Melbourne and Victoria visited by passengers of cruise ships that were mentioned in the article.
Write a sentence beside each one stating why you think people like to visit there and if you have been, give it a rating out of 10.
Extension:
Create a top 10 of Melbourne poster naming all the places you think passengers on the cruise ships should visit. Make sure you include important information such as cost and how you get there.
Time: Allow 25 minutes to complete this task.
Curriculum links: English
Activity 2. Travel Victoria
Work in groups of 2-3 and plan a travel itinerary to take a group of cruise ship passengers out and about anywhere in Victoria and/or Melbourne in one day.
You have only 10 hours to show them as much as possible.
Your itinerary should include:
— name of tour
— cost of tour
— detailed information on each place you are visiting, including pictures
— how you are travelling (tram, bus, train etc.)
— what they will see
— departure time and arrival time back at the ship
Make it exciting as possible. If you were travelling from another city or country you'd like to see the best we have to offer!
Present your itinerary attractively using a computer program.
Extension:
Plan more than one itinerary so travellers have a choice of tours.
Time: Allow one hour to make a good start on this task.
Curriculum links: Critical and Creative thinking, English, Geography, Digital Technologies, Personal and Social
VCOP ACTIVITY
Tweet Tweet
Persuasive language is a huge part of advertising, whether it is printed text or in other media formats.
Your job is to convince one of the cruise ship passengers to head to your top attraction while their boat is docked in Melbourne.
But there is a catch — you can only communicate with them via a Twitter post, limited to 140 characters.
Choose your words wisely!
Post your best 'tweet' in the comment section below.
Time: allow 15 minutes to complete this activity
Curriculum links: English, Big Write and VCOP
Activity provided by Andrell Education www.andrelleducation.com.au

EXTRA RESOURCES
AUSSIES SEEK OUT EVEREST ADVENTURE
WONDERFUL WORLD CAPTURED ON CAMERA
WILD WAVES WASH OVER SYDNEY FERRY
IN A SENTENCE, SHARE YOUR THOUGHTS ON TODAY'S STORY
Kids News loves reading your best grammar, vocabulary and spelling.
We publish the best comments.