THE rejuvenation* of a South Australian Outback icon has landed two well-intentioned country pub owners in a spot of hot water with the law.
The 4.2km tall Marree Man geoglyph* was first discovered on June 26, 1998 on native land near the small desert town of Marree.
The huge drawing was carved into the land and appears to show an indigenous man hunting with a large stick or boomerang. No one knows who put it there.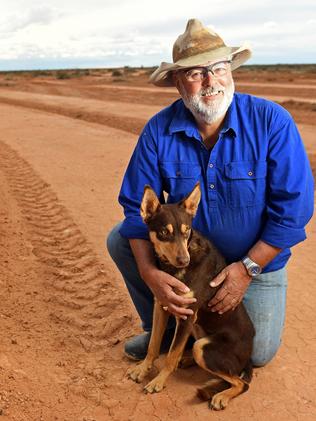 Over the years the mysterious figure saw tourists flock to the site, bolstering* local business.
But by 2010 the form became near impossible to spot from the air and last year it disappeared from Google Maps entirely.
It prompted two pub owners — the Marree Hotel's Phil Turner and William Creek Hotel's Trevor Wright — to hire a machine grader* operator to restore the image.
Mr Turner said last year the work was necessary to kickstart the area's flagging* tourism industry and said he thought the work was widely supported.
"I haven't spoken to anyone in this area, including the indigenous people, the pastoralists* or other business people who wouldn't support it — they want it," he said.
"I don't know of anything that's captured people's imagination as much as this formation in the land."
Work to repair the geoglyph was completed over five days in August last year.
But the Department of Environment is now investigating the work by the two men, nine months after a complaint was made.
The department refused to comment on why the investigation was taking so long, saying only that it was "ongoing".
Opposition environment spokesman David Speirs doesn't agree with the department's response.
"The department should be partnering with land owners to improve our environment rather than spending thousands of taxpayers' dollars on a witch hunt*," he said.
Mr Wright and Mr Turner refused to comment while the investigation was ongoing, but have stressed they acted only after receiving permission from the Arabana Aboriginal Corporation, the area's native title holders.
Australian entrepreneur Dick Smith, who has donated money to build an airstrip at Marree, said the restoration of the famous geoglyph was a "minor issue" and not worth investigating.
"It's a nothing. They shouldn't be wasting their money on this," he said.
"They should be concentrating their resources on real environmental concerns. All the pub owners were doing is reconditioning the real Marree Man, to say they were damaging native vegetation is ridiculous."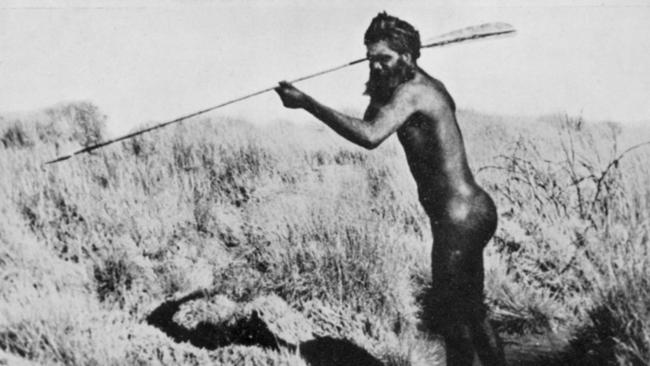 GLOSSARY
rejuvenation: restoration
bolstering: supporting
grader: type of machinery
flagging: declining
pastoralists: farmers
restoration: change something back to how it was
witch hunt: campaign against something
LISTEN TO TODAY'S STORY
CLASSROOM ACTIVITIES
Activity 1. State your opinion
What do you think about the rejuvenation of the Marree Man?
Write a letter to the editor, explaining why you do or do not support the actions of the pub owners in restoring the geoglyph.
Extension:
How the Marree Man came to be part of the landscape remains a mystery.
Explain how you think it happened.
Who or what put it there and how did they manage to do it without anyone seeing?
Time: allow 20 minutes to complete this activity
Curriculum links: English, Critical and Creative Thinking
Activity 2: Other geoglyphs
Geoglyphs can be found in many locations around the world.
Research three other significant geoglyphs.
Draw a sketch of each one and write a short description, including the location.
Extension:
If you were to create a geoglyph in your local area, what would it be?
Draw a sketch and explain your choice.
Time: allow 30 minutes to complete this activity
Curriculum links: English, Geography
EXTRA RESOURCES
ABBOTT A TRUE-BLUE BRONZED AUSSIE
AUSTRALIA DAY'S FUTURE DEBATED
US CRAZY FOR TOTAL SOLAR ECLIPSE
IN A SENTENCE, SHARE YOUR THOUGHTS ON TODAY'S STORY
Kids News loves reading your best grammar, vocabulary and spelling.
We publish the best comments.