Peanut butter sandwiches could soon be allowed back into schools following a huge medical breakthrough.
World-first Melbourne research has seen two thirds of children with peanut allergies be seemingly cured of the deadly condition, raising the hope the technique may be adapted to other food allergies.
More than four years after completing a trial of an experimental peanut-probiotic* treatment the majority of children from the trial can freely eat the nuts, once deadly to them, with no symptoms.
The Murdoch Children's Research Institute study is the first time anyone has been able to prove a long-term ability to suppress the allergic reaction to peanuts.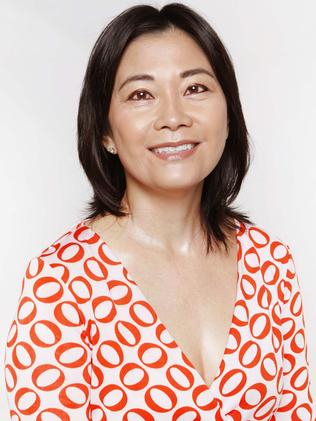 Pioneered* by Prof Mimi Tang, the MCRI breakthrough also provides a blueprint* to overcome other allergies.
"They are eating peanuts at free will, as they wish. It basically means we were able to get children with peanut allergy to the point they can live like somebody that doesn't have peanut allergy," Prof Tang said.
"It is a fantastic feeling to think that maybe we are making a difference, maybe we are onto something that is going to change the lives of these children with peanut allergies, and maybe all food allergies."
An initial study of the treatment found that 82 per cent of allergic children could tolerate nuts two weeks after the treatment ended, but researchers didn't know if the benefits would last.
A further examination, published today, found 20 out of 24 children who were able to eat peanuts in the weeks after the initial* trial could still tolerate them an average of 4.2 years later.
The peanut allergy treatment could be available to patients within 5-10 years.
Olivia May, 10, of Templestowe in Melbourne, took part in the trial. At age two, she had a tiny bite of a peanut butter sandwich causing her lips to swell as the first sign of a potentially deadly allergy. That scare locked her mother Tanya and family into years of stress and always having to carry an Epipen in case a lifesaving shot was needed.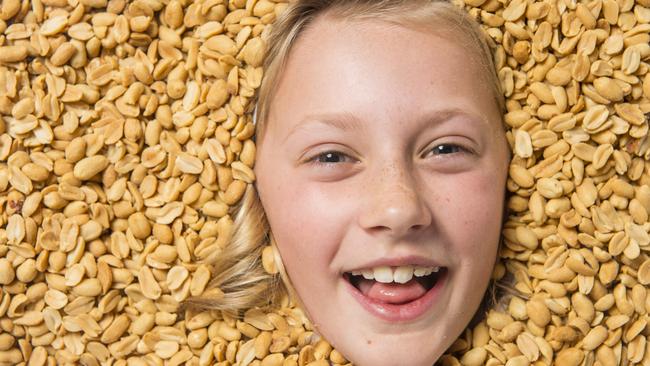 After the trial, she has become completely tolerant of peanuts and is now free to go to friends' houses and school camps without fear.
"If she went on a playdate she would have to take the Epipen and I would have to train parents on how to use it, then leave her and hope she didn't come into contact with anything," Ms May said.
"She has now about eight Peanut M&Ms every week. We don't have any concerns now about where we eat, her going to kids play parties, having sleepovers. It is a huge relief."
Prof Tang said the findings were really exciting.
"They suggest a cure is a realistic target for us to aim for in treating food allergies," Prof Tang said.
"This is a very promising approach now to deal with the increasing food allergy epidemic* worldwide."
Food allergies affect about 250 million people worldwide and have increased 350 per cent over the past 20 years. Peanut allergies have increased at the greatest rate.
GLOSSARY
probiotic: substance to help the growth of beneficial micro-organisms
blueprint: plan
initial: first
epidemic: widespread occurrence
LISTEN TO TODAY'S STORY
CLASSROOM ACTIVITIES
1. Allergy fears
After reading the article about the medical breakthrough hoping to cure peanut allergies, answer the questions below in as much detail as possible.
What are the main fears of a parent who has a child with a severe allergy?
What measures do they need to take to protect their child?
How does it affect the child's and the parent's life?
What would this medical breakthrough mean to the child and family who suffers from a severe peanut allergy?
Extension:
Discuss and brainstorm with a friend the possible reasons why food allergies have increased by a massive 350 per cent over the last twenty years.
Time: allow 15 minutes to complete this activity
Curriculum links: English
2. Medical Breakthrough
Without medical research, breakthroughs like this possible cure to peanut allergies would not be possible.
Research one to two of the following medical breakthroughs to discover what they treated, eliminated or cured.
Penicillin/antibiotics
Vaccines (chickenpox, measles, rubella)
Anaesthetic
X-ray
Insulin
DNA
Write a paragraph on what you've found out about this medical breakthrough in your own words.

Extension:
Create a slide slow on one of these medical breakthroughs giving detailed information on how this breakthrough helped society and how we use it today.
Time: allow 45 minutes to complete this activity
Curriculum links: Science, Digital Technologies, Personal and Social
VCOP ACTIVITY
The double comma trick!
Go through the article and identify where the journalist has used the double comma trick to insert extra information not essential for meaning.
It is used in a similar way to brackets, but tends to be a more popular form of punctuation to keep the writing flowing.
See if you can create a kid-friendly definition for how and why to use the double comma trick in writing and provide another example of its use.
Time: allow 15 minutes to complete this activity
Curriculum links: English, Big Write, VCOP
EXTRA READING
TURNING FOOD SCRAPS INTO ENERGY
POTENTIAL PILL TO FIGHT SUPERBUGS
IN A SENTENCE, SHARE YOUR THOUGHTS ON TODAY'S STORY
Kids News loves reading your best grammar, vocabulary and spelling. We publish the best comments.