SA cheerleader Ashley Bickle to compete on world stage, but faces hand amputation
A pair of cheerleading Aussie sisters have been selected for an international competition, but losing a hand may force one to give up the sport that's helping her overcome crippling anxiety
Scarlett, 8, and Ashley Bickle, 10, have both been chosen to compete at the Global Games in Hawaii next year. Picture: Morgan Sette
Ashley Bickle struggles with social anxiety* as a result of her autism*, but cheerleading has helped bring the 10-year-old out of her shell.
But soon she may no longer be able to do what she loves most because of the chronic* pain she suffers in her left hand, having been born with a condition called arteriovenous malformation*.
The only medical solution available is amputation* to remove her hand.
Ashley, along with her younger sister Scarlett Bickle, 8, are cheerleaders for the Outlaws cheer group in South Australia and have been chosen by their coaches to make up a team of 17 cheerleaders to represent the group internationally at the Global Games in Hawaii in May 2024.
With the potential for Ashley to lose her hand, the overseas competition may be the final chance the sisters have to compete together.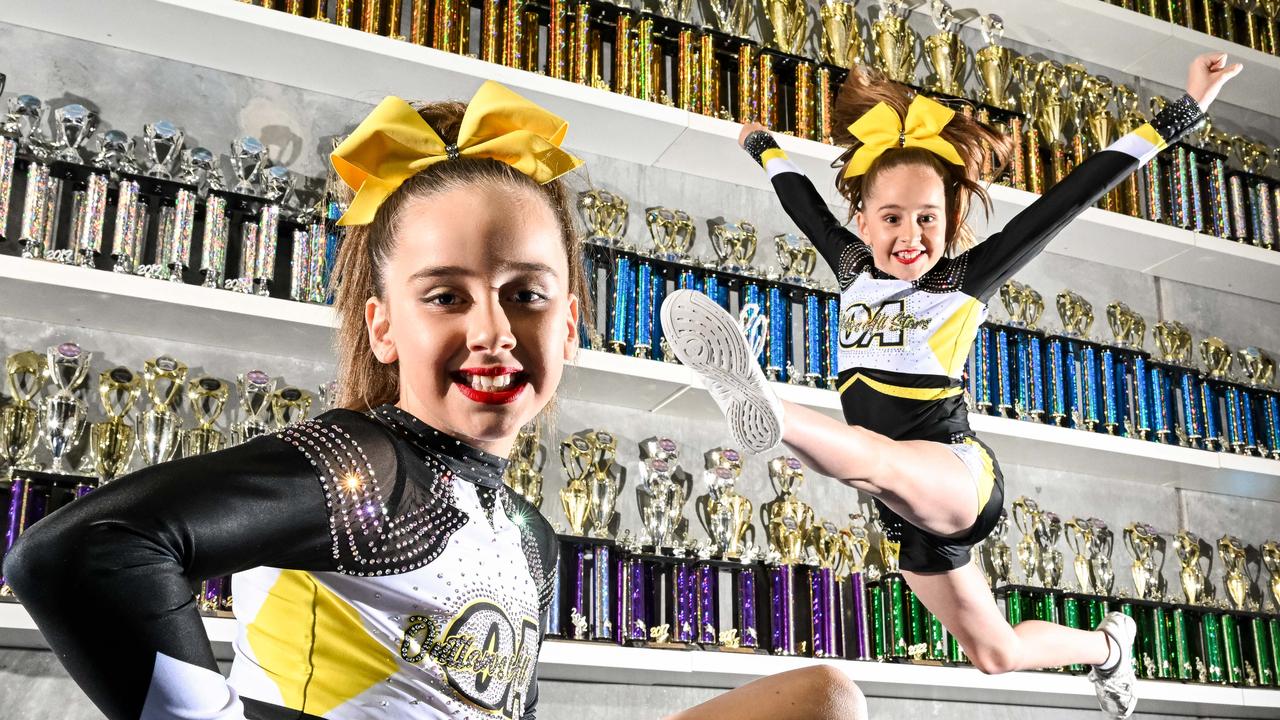 Ashley, 10, and Scarlett Bickle, 8, have both gained confidence from cheerleading. Picture: Morgan Sette
However, Ashley and Scarlett's mum Mel Depledge, 36, is hoping medical research will provide a cure that lets her oldest daughter keep her hand and continue cheerleading.
"Eventually it will need to be amputated, that's the only option we've got to prevent pain," Ms Depledge said.
"We're still hoping something can come up, that it can be a treatment rather than an amputation … we're waiting for that last moment.
"As a parent you want to give your child everything and you don't ever want to see them in pain."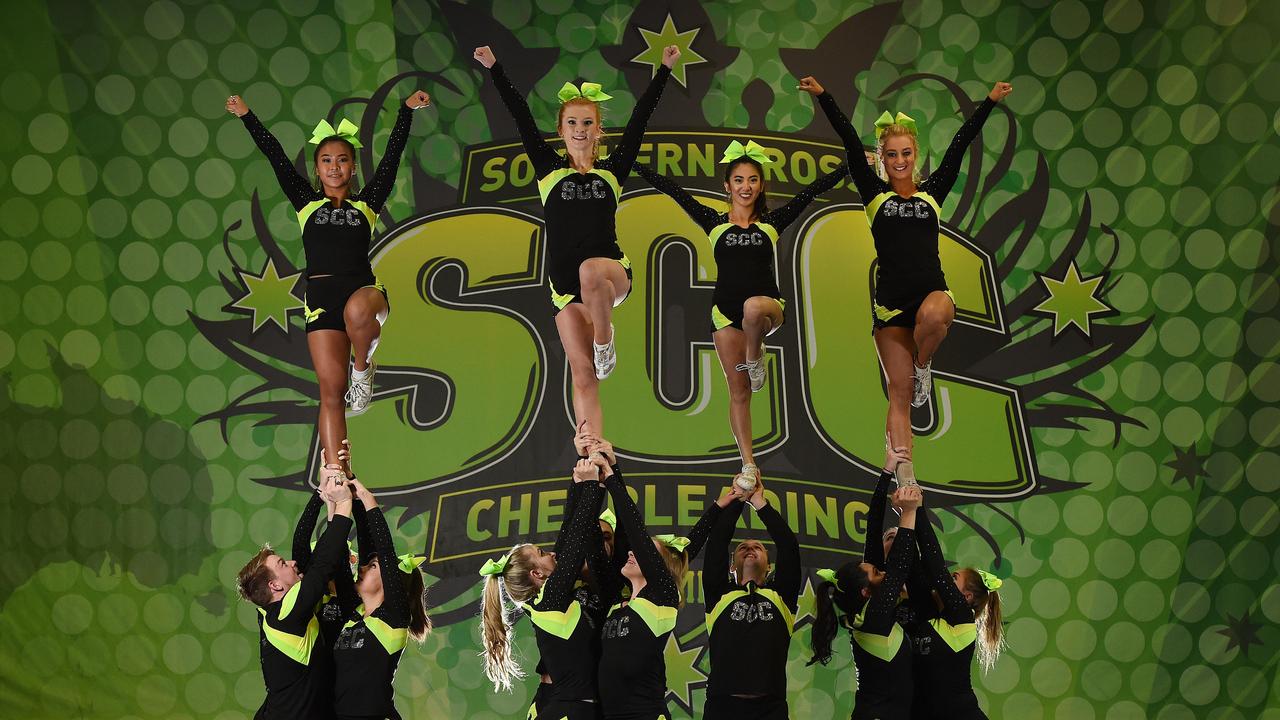 Southern Cross Cheer club members from Victoria compete at the highly competitive Global Games in Hawaii in 2016. Picture: David Smith
Ms Depledge said Ashley had found confidence since she began cheerleading with her sister.
"Ashley has a lot of social anxiety," Ms Depledge said.
"At school she has one friend, that's pretty much it, she is super reserved*, she sits in the school office for lunch and recess because she doesn't want to talk to people.
"But at cheer … her whole team are best friends … to see the confidence she gets when she comes here, it's just amazing how much a sport can impact someone."
If Ashley loses her hand, she may never be able to cheer again.
"It's one of my biggest fears is that she's going to lose her comfort place, her happy place … to not have that would be really devastating for her," Ms Depledge, who is a single mum, said.
The Outlaws cheer group has about 200 members and Scarlett is the youngest on the selected team with athletes between the ages of eight and 16.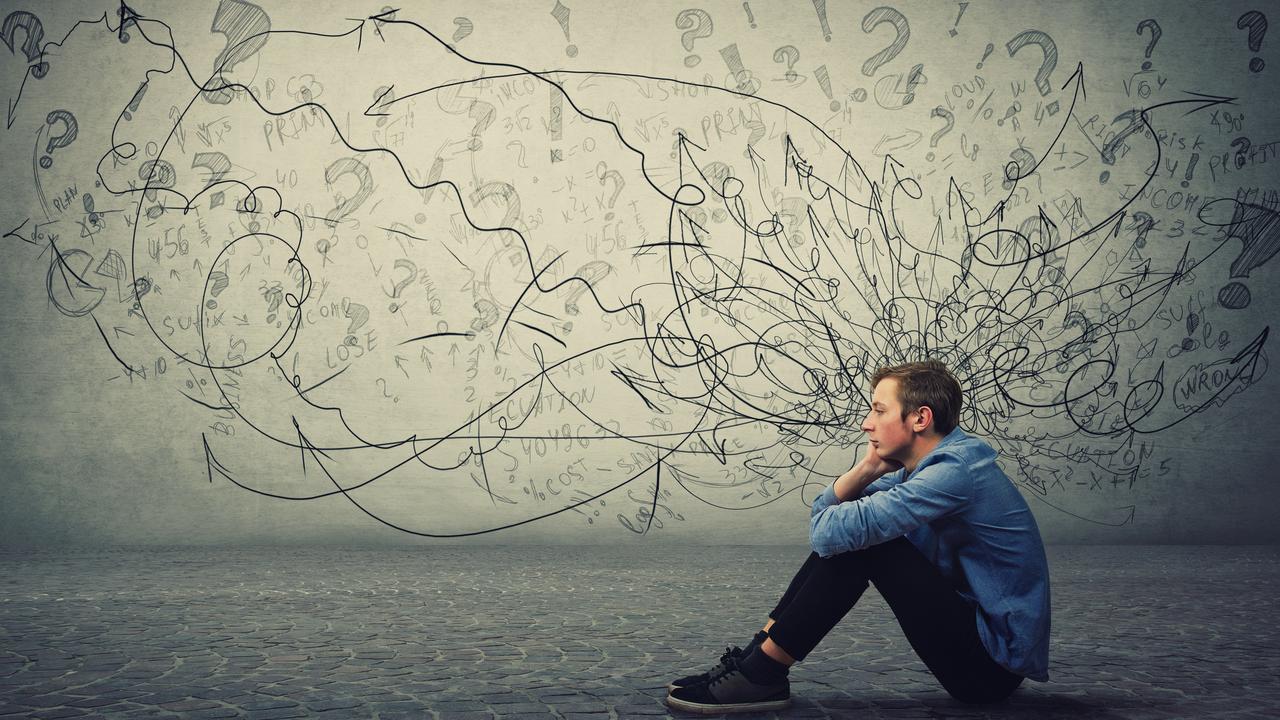 Having ADHD makes it difficult to focus.
Scarlett, who battles attention deficit hyperactivity disorder (ADHD)*, struggles to focus according to her mum.
"We thought she won't cope in that environment because it's quite structured … but it was actually something that really engaged her … she's happy and not bouncing off walls," Ms Depledge said.
"It's fantastic they've gotten into the team they wanted," Ms Depledge said.
"Every time I see them on stage it's just a new level of 'Wow, I'm so proud of them' … just to see that pure joy means the world to me.
"To see Ash's confidence, it replaces so many different types of therapies."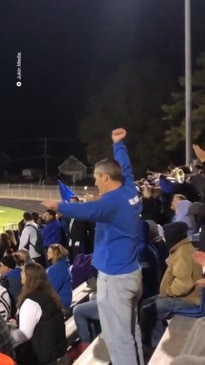 POLL
GLOSSARY
social anxiety: when everyday interactions cause anxiety, self-consciousness and embarrassment because you fear being judged negatively by others
autism: a brain disorder causing difficulties with social interaction and communication
chronic: constant over a long time
arteriovenous malformation: a tangle of blood vessels that irregularly connects arteries and veins, disrupting blood flow and oxygen circulation
amputation: the action of surgically cutting off a limb or part of one
reserved: quiet or private
attention deficit hyperactivity disorder: a mental condition that causes difficulty in maintaining attention and concentration
EXTRA READING
Australian eSports teen wins almost $5 million
Amputee footballer having a red-hot crack
QUICK QUIZ
Name the three conditions that affect Ashley.
Where will the Global Games be held in 2024?
Why is amputating Ashley's hand being discussed?
How has cheerleading positively affected Ashley and Scarlett?
What is the name of their cheer group?
LISTEN TO THIS STORY
CLASSROOM ACTIVITIES
1. Write a cheer
Write a special cheer, war cry or chant for Ashley and Scarlett to perform. Your cheer should be about how strong and resilient they are and why cheerleading is amazing for them!
Time: allow at least 20 minutes to complete this activity
Curriculum Links: English, Health and Physical Education, Personal and Social Capability
2. Extension
Make a list of actions, or design a space, that could be taken (or made) at your school to make sure that all students have somewhere friendly and safe to sit at lunchtime, that is not the office or staff room.
Time: allow at least 30 minutes to complete this activity
Curriculum Links: English, Design and Technologies, Health and Physical Education, Personal and Social Capability
VCOP ACTIVITY
1. BAB it!
Show you have read and understood the article by writing three sentences using the connectives "because'', "and", and "but" (BAB). Your sentences can share different facts or opinions, or the same ones but written about in different ways.