Queensland bushfires: Tara students hang signs of support for firefighters
With more than 60 fires burning across Queensland, a group of students whose town is under threat have found a public way to thank and support their local firefighters
St Joseph's schoolteacher Monica Moran with pupils Isabella and Jason in front of the Thank You sign they help make for emergency services in Tara. Picture: Liam Kidston
Schoolchildren in a small Queensland town have displayed a sign on their school fence to support firefighters battling huge blazes in their state.
St Joseph's school sits in the middle of the Western Downs community of Tara, which has a population of less than 2000 people and is 300km west of Brisbane. The town has been on high alert for days as a fast-moving bushfire approaches, forcing many in rural* properties to flee their homes.
At least 16 homes have been lost in the Western Downs area in hot and windy weather conditions.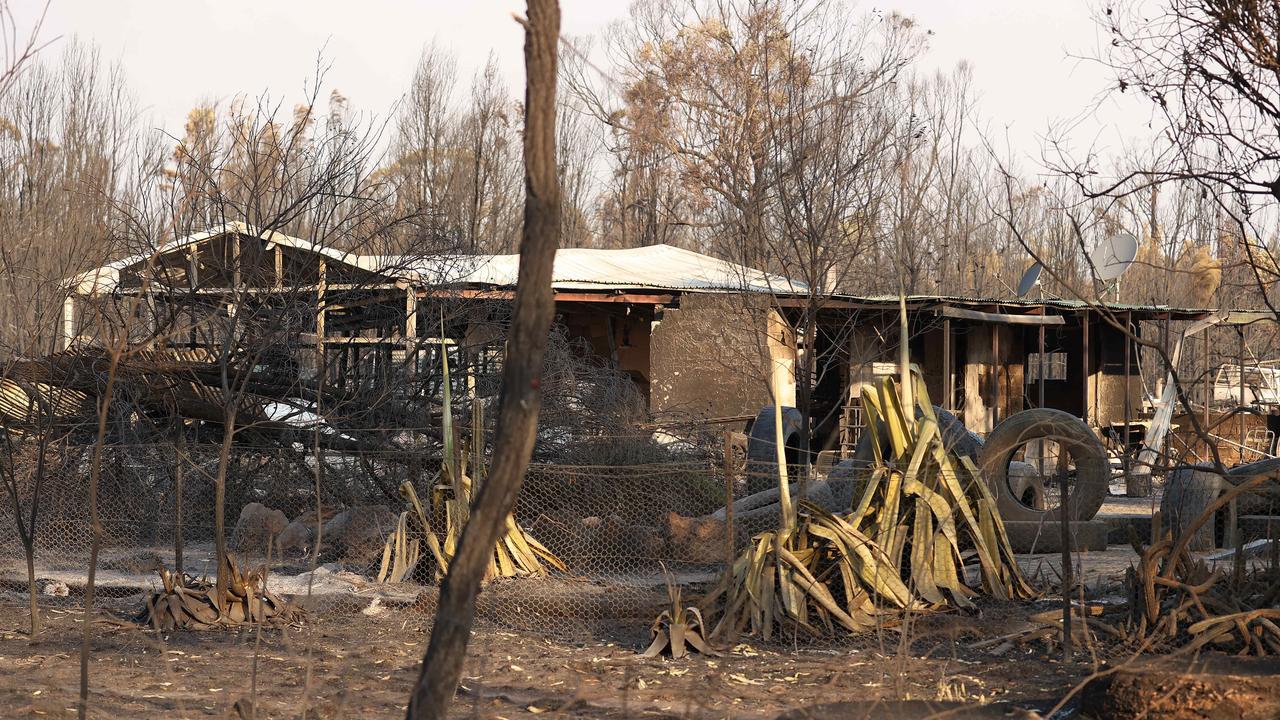 A fire-damaged home on Chinchilla Tara Rd near Tara. Picture: Liam Kidston
St Joseph's schoolteacher Monica Moran said she felt she had to help the firefighters in some way after attending a community meeting in Tara about the fires.
Most of her students had already evacuated* the area to Dalby but on Wednesday 16 students out of about 40 came to school.
Her class drew a handmade "Thank you" sign for the emergency services, which was pinned to the school fence.
"We just wanted to show our appreciation," Ms Moran said.
Monica Moran with her students Isabella and Jason in front of the Thank You sign on the school fence. Picture: Liam Kidston
Many families have evacuated their homes to escape the flames in the middle of the night.
Taylah McKenzie and her partner Jason had only minutes to flee their home at midnight before it was left in ruins.
"It was scary to seeing it come in the glow so fast,'' Ms McKenzie said.
Her partner made the heartbreaking call to her to say everything was gone.
"The block is burnt, darling, sorry," he said. "I tried to save it. I tried to save it.''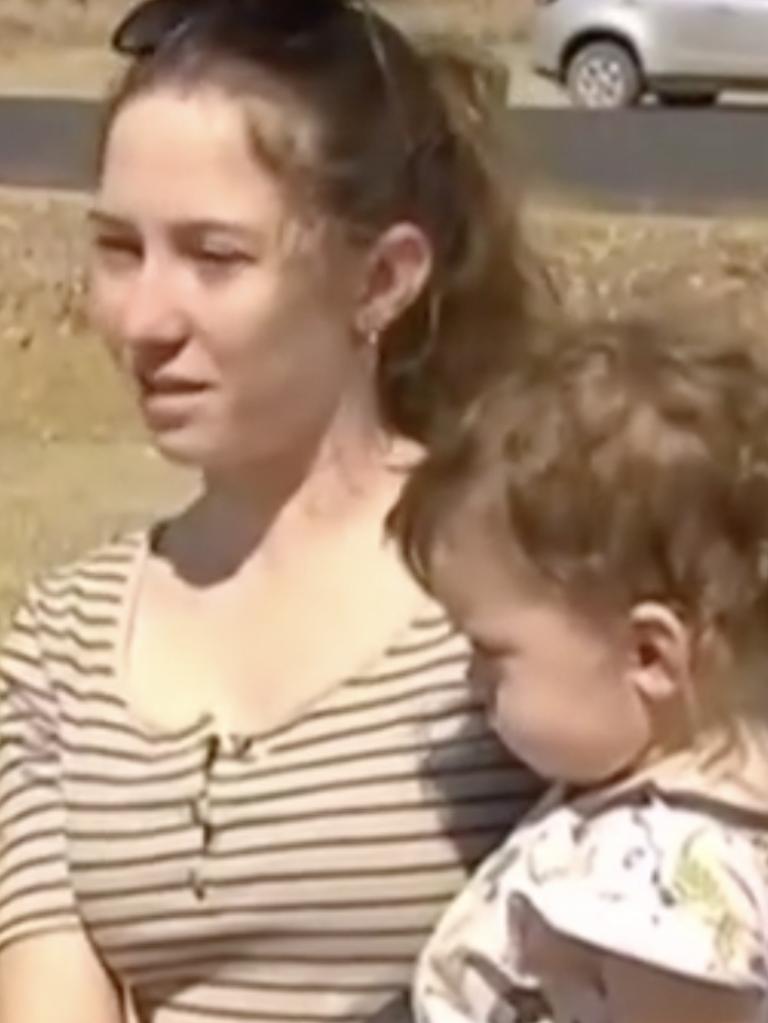 Taylah McKenzie, who lost her home in the Tara fires. Picture: 7News
Evacuees fleeing to the nearby town of Dalby caused line-ups at one of the two local fuel stations. Some had their cars packed to the roof with belongings as they drove out of town.
Other residents have been working round the clock to feed firefighters and other emergency services on the frontline*.
Tayla Shaw and Jennifer Hallinan, who both grew up in Tara, have been working long hours catering for volunteers.
"We've been very busy catering* for all the firefighters and all the evacuation centres, we are doing 12-hour days," Ms Shaw said.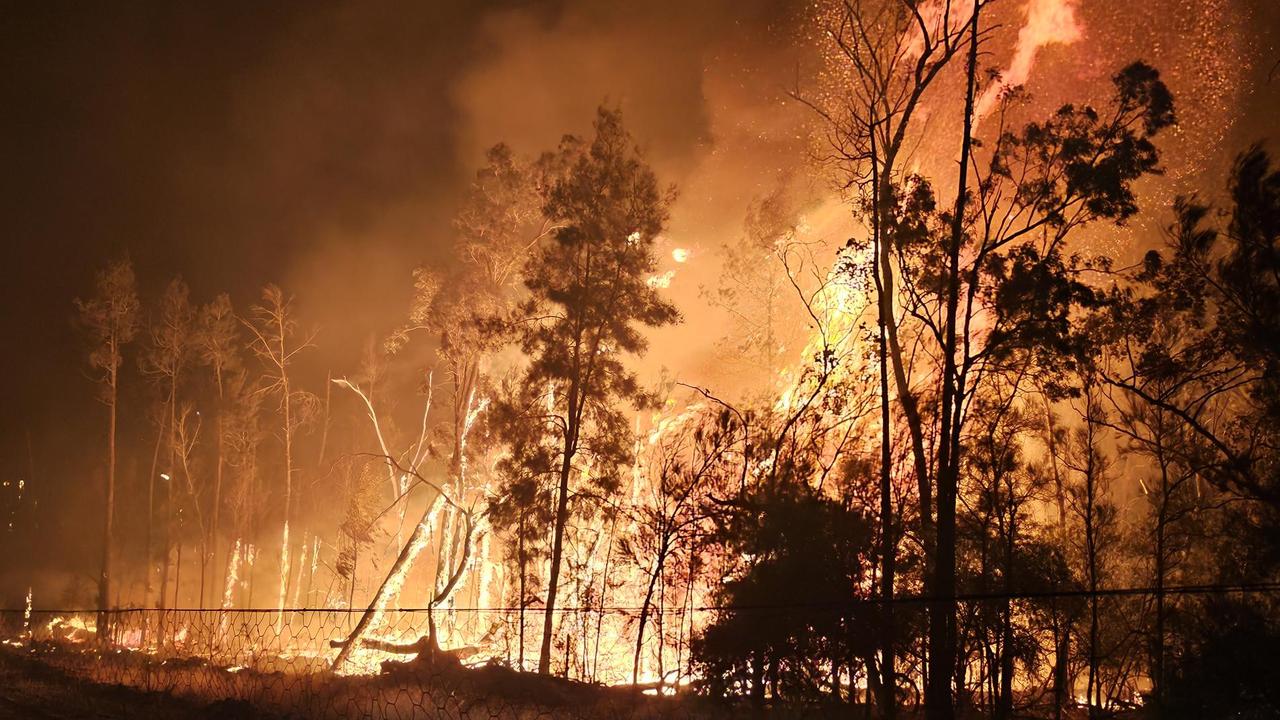 Multiple ground crews and aircraft worked overnight to fight a large, fast-moving grass fire burning near, Tara. Picture QFES
WORST FIRES IN 40 YEARS
Fire chiefs have described the Queensland bushfires as the worst they have seen in 40 years with dry lightning* strikes contributing to the 60 blazes across the state on Thursday.
The fire near Tara is of most concern.
"We haven't really been able to contain this fire at all," Superintendent Wayne Waltisbuhl said.
"This is my 43rd fire season. This is the worst conditions I've seen over those years."
Two people have lost their lives and more than 11,000 hectares* of land have been burned.
HOW TO STAY SAFE IN A FIRE
To do now:
Everyone should have a plan for what to do if there is a fire. Ask the adults in your house to make a fire plan now so you know what to do if there is a fire.
Ask your teacher about your school's fire plan.
Fire plans should include a meeting place where everyone goes if there is a fire.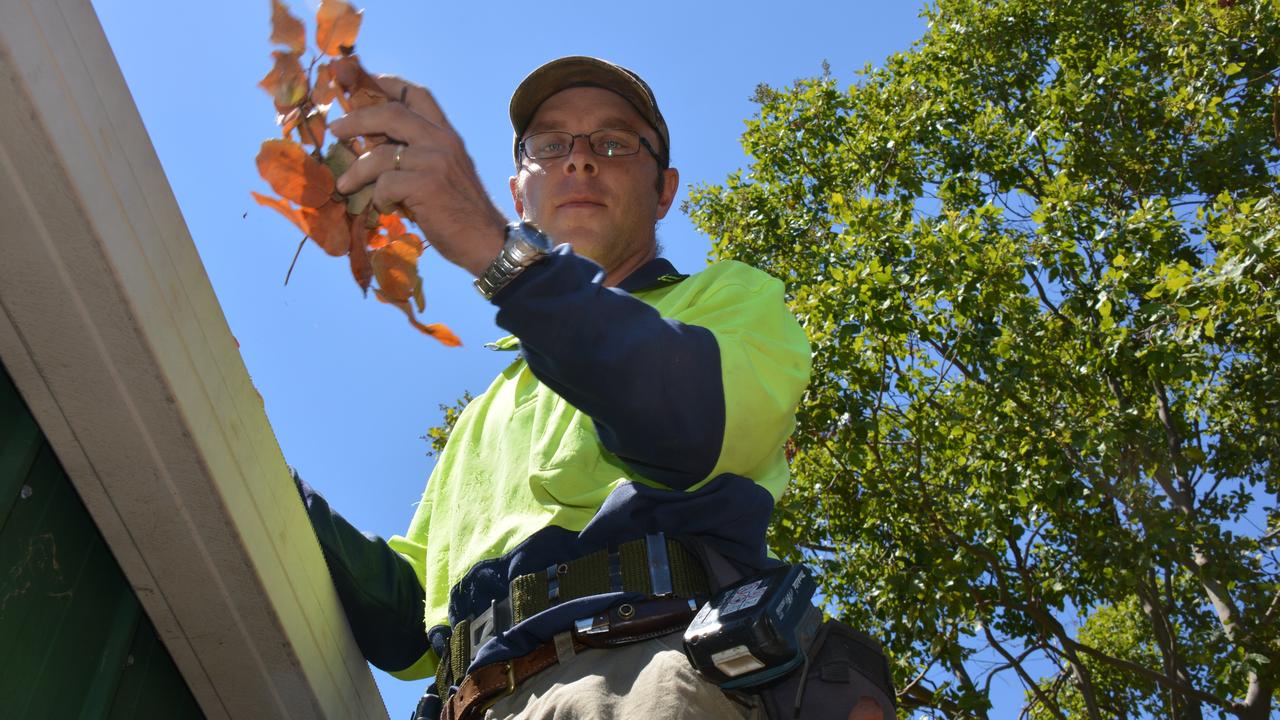 Clearing gutters can help fireproof your home. Picture: Helen Spelitis / South Burnett Times
Adults should have a checklist of jobs to do if there is a fire threat including:
clearing gutters and debris* around buildings.
making sure buildings have a fire extinguisher* and blanket.
charge mobile phones and power banks.
be ready to take your pets, pet food, pet lead or crate/carrier.
pack a bag with a mobile phone charger, enough clothes for five days, important documents (like ID, insurance papers, passports and photos), medicine, cash and keys.
If there is a fire:
Get to safety away from the danger.
Do not hide.
Scream and shout that there is a fire so everyone knows.
Get down low and go, go, go — crawl or run low through smoke.
If your clothes catch fire, stop, drop and roll to put out the fire.
Meet at your family's or school's meeting place.
Call 000 (triple zero). If you have an adult with you, they should call 000 (triple zero).
Follow instructions from adults, including firefighters and police.
Source: Queensland Fire and Emergency Services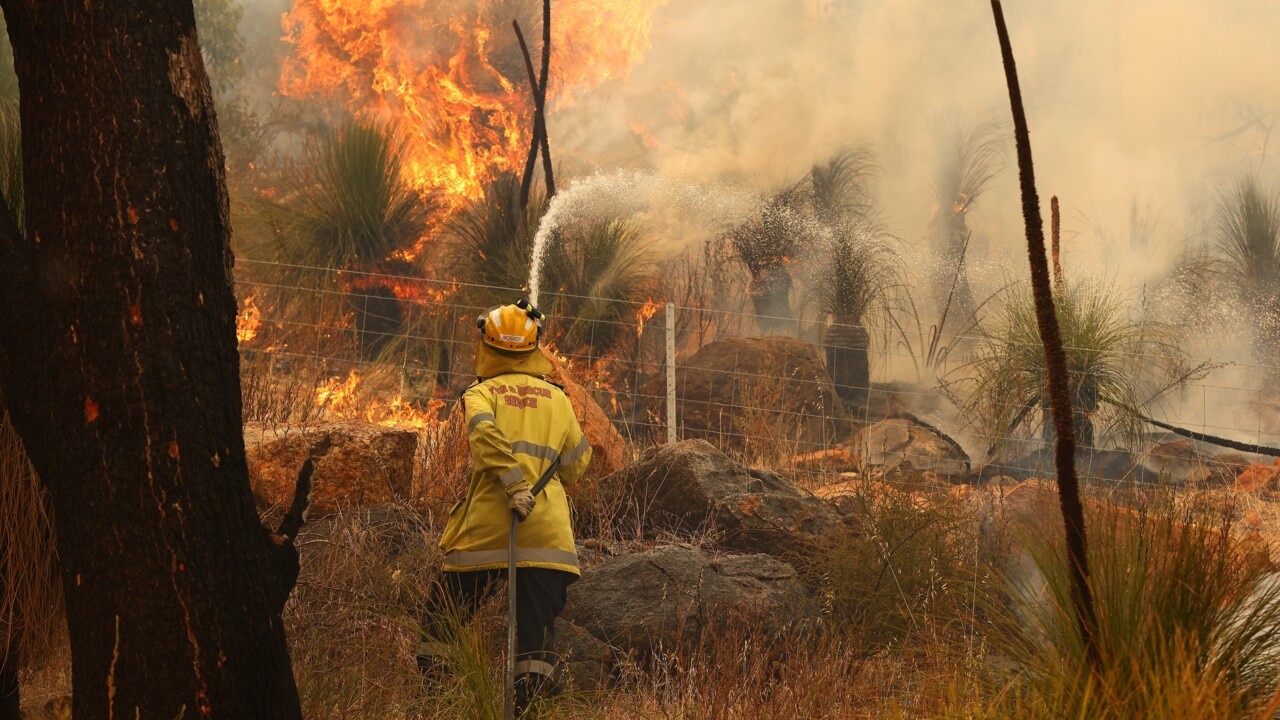 POLL
GLOSSARY
rural: in the countryside
evacuated: forced to flee to safety
frontline: where the action or activity is happening
dry lightning: lightning that occurs when rain is not nearby
hectares: a measurement equal to 10,000 square metres
debris: rubbish or leftover materials
EXTRA READING
Young fire survivor pens poem about day he'll never forget
Keeping drinking water safe after fires
QUICK QUIZ
How would you describe where the town of Tara is located?
What percentage of students were at school the day they made the sign?
Why were residents queuing up?
What natural storm event is causing headaches for firefighters?
Name three things you should do if there is a fire where you are?
LISTEN TO THIS STORY
CLASSROOM ACTIVITIES
1. Make a plan
Do you know what your school's fire plans are? Find out and create a step-by-step guide for younger students to understand and follow.
Time: allow at least 25 minutes to complete this activity
Curriculum Links: English, Visual Communication Design, Health and Physical Education
2. Extension
Imagine that you are one of the emergency workers in the story. Write a letter to the students at St Joseph's. The purpose of your letter is to help them understand how it felt when you saw their sign.
Time: allow at least 15 minutes to complete this activity
Curriculum Links: English, Personal and Social Capability
VCOP ACTIVITY
1. I spy nouns
Nouns are places, names (of people and objects), and time (months or days of the week).
How many nouns can you find in the article?
Can you sort them into places, names and time?
Pick three nouns and add an adjective (describing word) to the nouns.