SECURITY at Melbourne sporting events and major public shows will be increased to boost community safety.
The move has come after an incident in the Melbourne suburb of Brighton on Monday in which police had to shoot a man to protect innocent people.
Footy fans, concertgoers and visitors to events at Federation Square can all expect to have bags searched and metal detectors waved over their bodies by security personnel*.
The increase in protection measures is linked to the terror attack in Brighton and follows on from three similar events in the UK in recent months.
Police shot Yacqub Khayre after a standoff that lasted for two hours. The man was shot because he fired at police and police were concerned about the safety of other people in the area. Sadly, one other man died and three police officers were injured.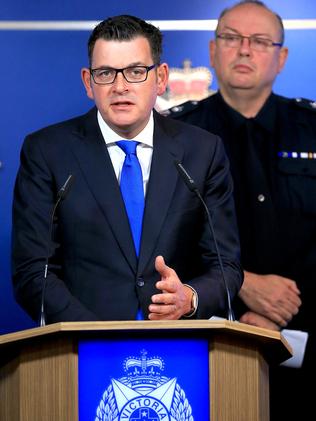 Yesterday, police and politicians reassured Australians they are doing everything they can to keep the nation safe.
Australia's Prime Minister Malcolm Turnbull praised the brave efforts of police, who put themselves in danger to protect innocent* people.
"I want to say how much all Australians admire and thank Victoria Police for their decisive and courageous intervention," Mr Turnbull said.
"They put their lives on the line to keep us safe."
Mr Turnbull said security around Australia would be stepped up, especially at public shows and at sporting events.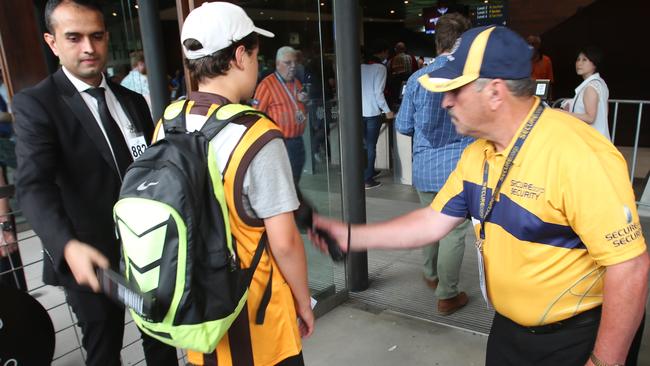 "Safely enjoying public places, from sports arenas to local markets, is part of the way of life," he said.
"Keeping Australia safe is our first priority*."
Victorian Premier Daniel Andrews said the public will now notice more police on duty at places such as Federation Square and Queen Victoria Market and other safety measures, such as retractable bollards* in Melbourne's CBD would also be introduced.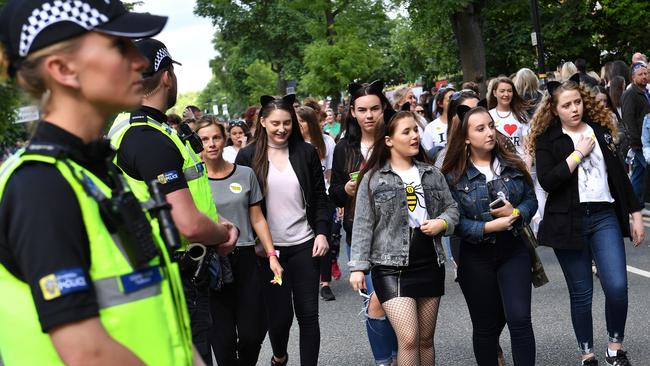 An example of the tight security that Melbourne can expect, and may become standard practice around the world, was introduced at pop singer Ariana Grande's benefit concert this week for victims of the Manchester terror attack.
One Love Manchester concertgoers were told to allow extra time to get through the heavy security, including sniffer dogs, bag checks and a "ring of steel" of police around the area.
WHAT IS TERRORISM?
We are hearing a lot about terrorist attacks at the moment, but what is terrorism?
Terrorism is the use of violence or intimidation, often aimed at innocent people, with the goal of sending a certain message, and creating fear, to achieve a political aim.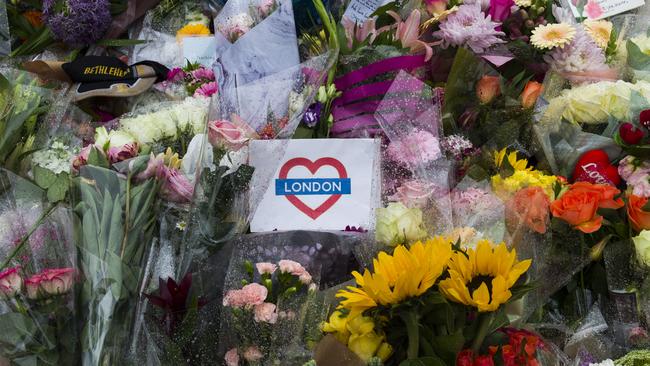 The hard part about understanding terrorism is that it can come in different ways, using items such as bombs, guns, knives and even cars to hurt people. While it might feel like terrorism is something new, it has been used by different groups for a long time.
Countries, including Australia, have special police who work as best as they can to prevent attacks before they happen.
FIVE THINGS YOU CAN DO IF YOU FEEL SAD OR WORRIED
All these terrorist attacks can sound very scary and if you are feeling worried about what has happened in Australia or overseas there are some things you can do:
● Talk to friends, teachers and family about how you are feeling and listen to how they are feeling, too. You're not alone and talking can help.
● Turn off the TV or radio for a while. Sometimes watching the news and worrying about everything that is going on can make you feel worse.
● Try and remember that while terrorist attacks are very scary, they do not happen very often and police and other officials are working to keep us all safe. It is very unlikely you will be affected by a terrorist attack personally.
● Look after yourself and others. Notice how you are feeling and how those around you are feeling and take care of yourself and others as best you can. That could be as simple as giving someone a hug.
● Get creative. Write a letter, paint a picture or make a collage to express how you are feeling.
You can call the Kids Helpline on 1800 55 1800 for free help and advice if you are feeling sad, worried or stressed.
GLOSSARY
personnel: people working
innocent: not guilty of what they are being punished for
retractable bollards: poles that come up and down from the ground
priority: goal

LISTEN TO TODAY'S STORY
CLASSROOM ACTIVITIES
Activity 1. Keeping Australia safe
Australia is a very safe place and we have lots of people ensuring that it remains that way.
Outline the measures that the police and politicians are currently doing to continue to keep our wonderful country safe.
Do you feel safe when you go out in Melbourne?
Extension:
Outline the reasons why we should continue living our lives freely without letting the fear of terrorist attacks affect our everyday life.
Time: Allow 20 minutes to complete this task.
Curriculum links: English
Activity 2. Worry Chart
When a bad event happens, such as these terrorist attacks, it is normal to have all different types of feelings about the event. Adults do too.
You may like to share some of your feelings in the worry chart below.
You don't have to, but if you'd like to — you can share with a friend, your teacher, your class or your family and talk through it together.
You can write in words or draw pictures to convey your feelings about the terrorist attack in Brighton or the ones in London and Manchester.
Extension:
Write a letter to someone who may have been hurt in one of these terrorist attacks.
Time: Allow 30 minutes to complete this task
Curriculum links: English, Personal and Social, Health and Physical Education, Ethical
VCOP ACTIVITY
(Vocabulary, Connectives, Openers and Punctuation)
Mystery meanings
Read the article with a partner and identify any words you are unfamiliar with.
Use the context clues around the word to make a prediction about the words' possible meaning. Then use a dictionary to check its meaning. Were your predictions correct?
Orally try to put that new word in a sentence of your own.
Extension:
Draw a quick sketch of some of these new words to help you remember their meaning.
Time: allow 20 minutes to complete this activity
Curriculum links: English, Big Write and VCOP
Activity provided by Andrell Education, www.andrelleducation.com.au

EXTRA RESOURCES
THOUSANDS ATTEND BENEFIT CONCERT
COMMUNITIES RALLY AFTER CONCERT BLAST