Optus outage leaves 10 million Australians with no connection
Schools, hospitals, transport and banks were affected when a nationwide Optus outage left over 10 million Australians without phone and internet access – KEY IMPACTS EXPLAINED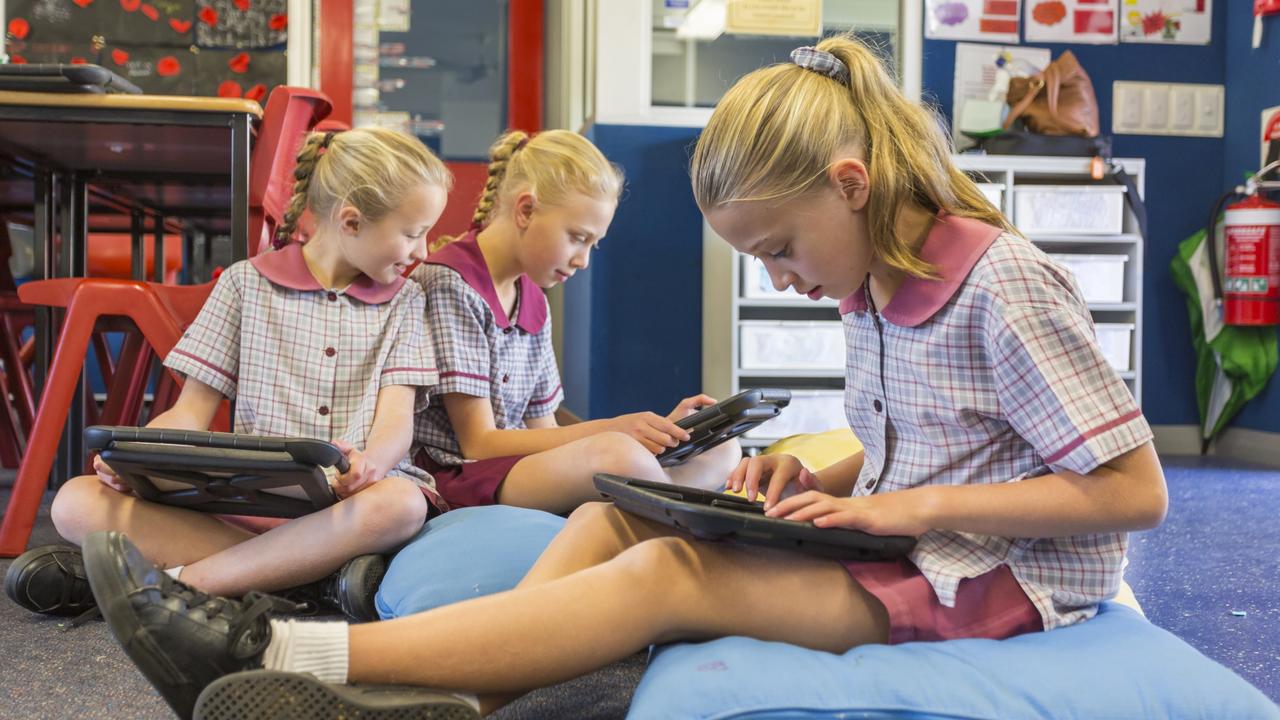 Schools need a reliable internet connection for many classroom activities.
Australians were affected by a network outage on Wednesday that left 10 million people without internet or phone access.
Schools, banks, hospitals and entire transport networks were impacted by an Optus outage that left millions of people in Sydney, Adelaide, Brisbane, Canberra, Melbourne and Perth unable to stay in contact with family, friends and workmates.
Not having internet access meant most businesses using the Optus network couldn't operate while people relying on the internet for work, school and healthcare were also affected.
WHAT HAPPENED?
At about 3am on Wednesday morning, Optus customers reported they were having trouble using the internet and making phone calls and texts.
The problem continued well into the morning as Australians headed into work and school and discovered they couldn't log on or even make phone calls.
Optus announced it was experiencing an outage and explained its technicians were working to fix it.
Businesses across Australia have warned customers about the Optus outage. Picture: Facebook
At the time, Optus didn't explain what caused the outage, leaving many Australians to wonder if it had been a cyber attack.
Communications Minister Michelle Rowland said Optus had suffered a "deep network issue" and it was not yet possible to say if the issue had been caused by a cyber attack or a technical failure.
At about 11am, after the outage had dragged on for eight hours, Optus chief executive officer Kelly Bayer Rosmarin announced Optus still hadn't figured out what had caused the problem but that it wasn't likely to have been caused by a cyber attack.
"We're still working on it," she told ABC radio.
Services started to resume at about 1.45pm but it took several hours for some customers to get network access back again.
WHO WAS IMPACTED
About 10 million Optus customers were unable to make phone calls, send and receive text messages and access the internet, either on their phone or tablet or through their NBN connections.
Customers of other phone and internet providers using the Optus network, such as Dodo, Southern Phone and Amaysim, were also affected.
Businesses across the country had to close or turn away customers because their EFTPOS terminals were down, meaning customers couldn't pay with cards.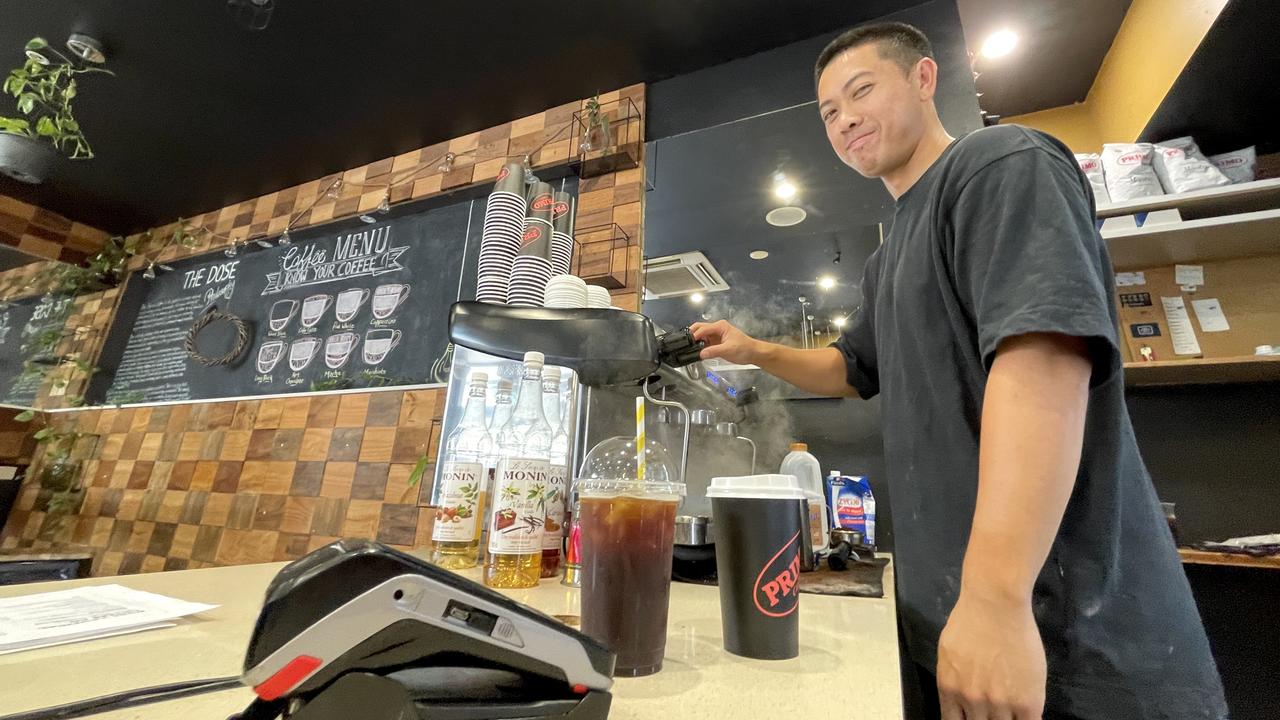 Many cafes and other businesses couldn't accept card payments because of the outage. Picture: Blair Jackson
Other businesses couldn't trade because customers couldn't get through to them without having an internet or phone connection.
Customers at the Commonwealth Bank, Westpac and ANZ were unable to transfer money because they couldn't receive SMS verification codes.
Qantas passengers were unable to check into flights online and some university students couldn't sit online exams.
Travellers relying on Uber and taxis had a hard time booking rides because of the outage with 13Cabs saying their phone lines were down across the country.
Transport networks, schools and hospitals using the Optus network were also affected.
SOS CALLS ONLY
Millions of Optus phone users could only make SOS calls because of the outage. This meant that while they couldn't call friends, families or businesses, they were still able to call triple-0 if they had an emergency.
All network providers offer this service even when their networks are down or when there is no SIM card in the phone so that people can still get help if they are in danger and need the police, fire brigade or ambulance.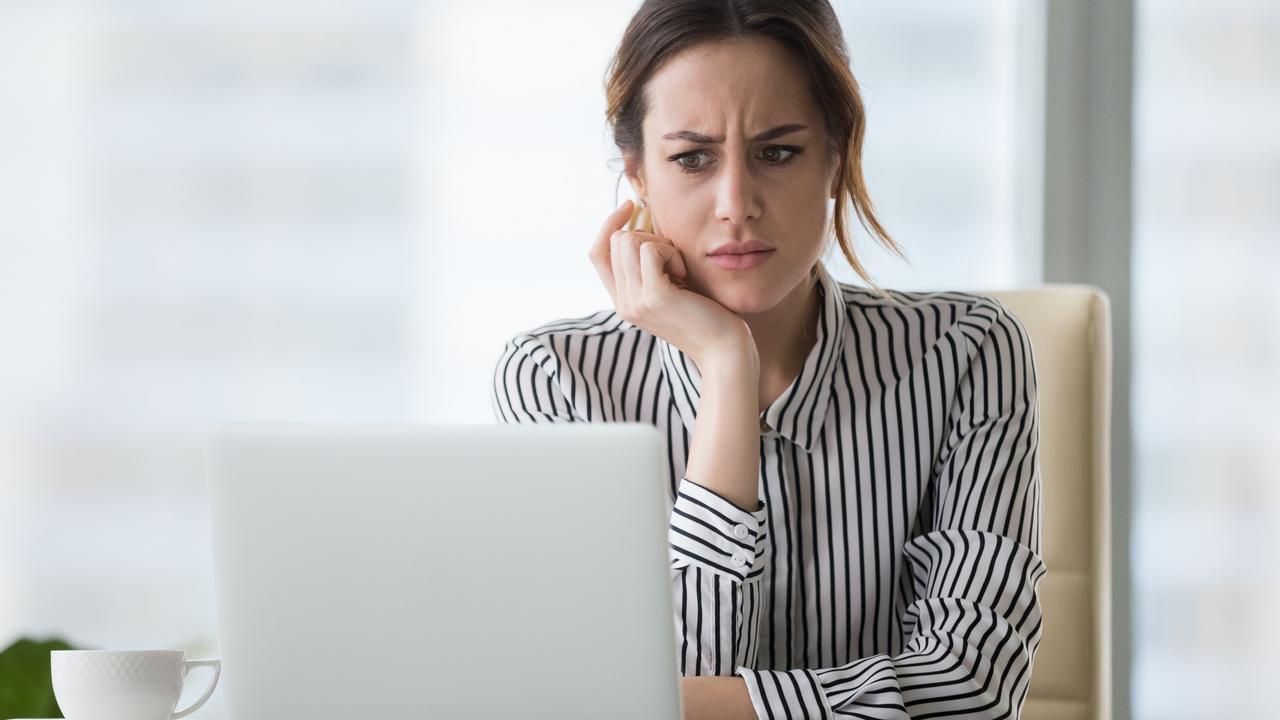 Many workers couldn't log on due to the outage.
TELSTRA'S FREE PAYPHONES TO THE RESCUE
Payphones used to be the main way Australians contacted each other if they were out and about.
Before mobile phones were invented, households relied on landline telephones to call family, friends and businesses. If you didn't have a phone at home, you could walk to the nearest payphone and deposit a few coins into it to make a phone call.
Nowadays, most people rely on their mobile phones to stay in contact with each other. Australians also use their phones for work, study, banking and accessing the news.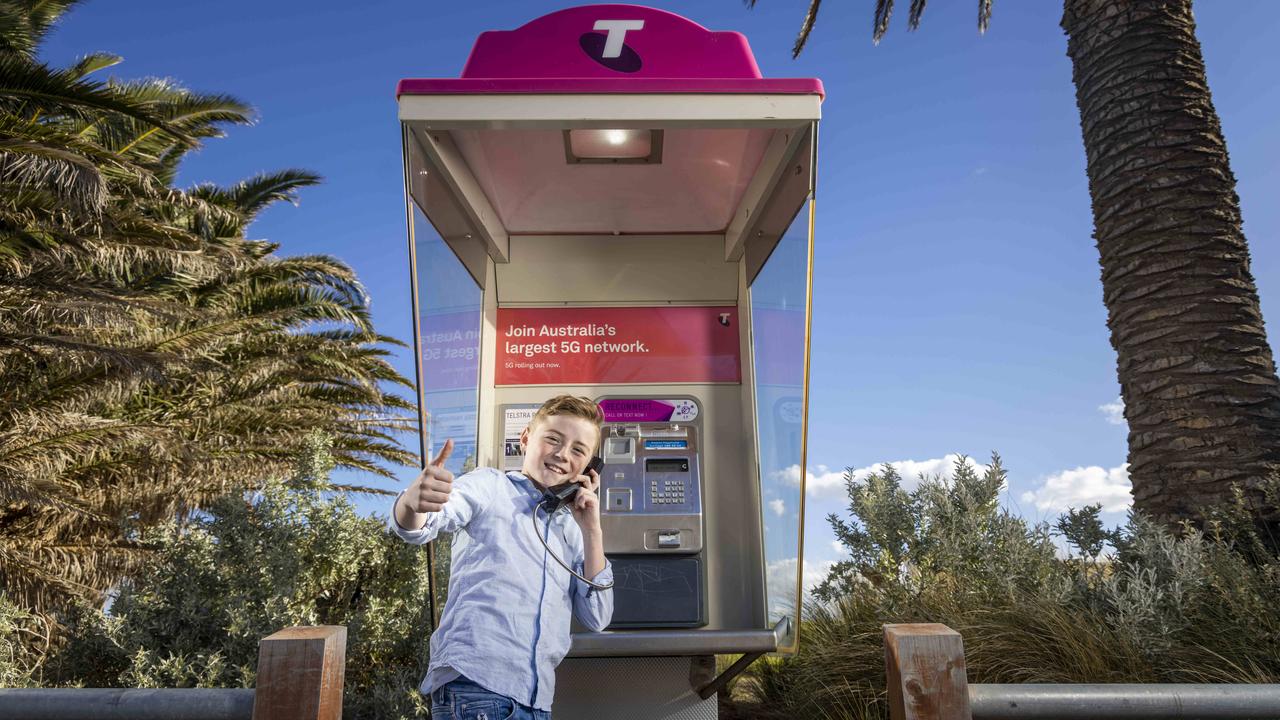 Free payphones have come to the rescue for Aussies without phone or internet access. Picture: Wayne Taylor
As mobile phones became more widespread, Telstra made its payphones free and added Wi-Fi so that people impacted by emergencies had a way to stay in contact if networks were down.
Customers affected by the Optus outage were able to use Telstra's free payphones and Wi-Fi to get in touch with each other. People also used free non-Optus Wi-Fi networks at cafes, libraries and shopping centres during the outage.
At the time of writing, the cause of the national outage was still unclear.
POLL
GLOSSARY
network outage: when phone lines and the internet become unavailable
technicians: people who fix equipment related to the internet
cyber attack: when criminals shut down technological systems
technical failure: something that goes wrong in a technological system
EFTPOS terminals: the machines you use to pay with bank cards at shops
verification codes: an SMS code used by banks to prevent online theft
EXTRA READING
How to balance online and offline fun
Could your family qualify for free home internet?
Children fight for their right to safe internet access
QUICK QUIZ
1. Which phone and internet companies were affected by the outage?
2. How many Australians were left without phone and internet due to the outage?
3. What types of businesses and services were affected by the outage?
4. How have Telstra payphones helped people during the outage?
5. What does "SOS only" mean?
LISTEN TO THIS STORY
CLASSROOM ACTIVITIES
1. Create a plan
Create an internet Outage Safety Plan for your home and one for your school. Like a Bushfire plan, your plans should have a list of the things that you can do and prepare for in case of a complete internet and mobile phone outage or shutdown.
Time: allow at least 30 minutes to complete this activity
Curriculum Links: English, Digital Technologies, Personal and Social Capability
2. Extension
Choose one activity (at home or school) or part of life that we use the internet or mobile phones for. Do you know how this was done in the days before this technology? Write a list of questions that you could ask an adult you know to interview them about this. Then, either write the answers that you think they would give (use your research skills!) or ask someone and write down their answers.
Time: allow at least 40 minutes to complete this activity
Curriculum Links: English, History
VCOP ACTIVITY
To sum it up
After reading the article, use your comprehension skills to summarise in a maximum of three sentences what the article is about.
Think about:
What is the main topic or idea?
What is an important or interesting fact?
Who was involved (people or places)?
Use your VCOP skills to re-read your summary to make sure it is clear, specific and well punctuated.