One of the world's greatest basketballers Kobe Bryant has been killed in a helicopter crash in the United States.
Bryant, 41, died with his daughter Gianna, 13, and seven others aboard his private helicopter in Calabasas, near Los Angeles, yesterday (Monday).
Officials confirmed there were nine people travelling in the helicopter which came down in extremely foggy conditions.
Bryant and his second daughter, a promising player, were flying from their Newport beach home with another coach to one of Gianna's games at the Mamba Sport Academy that her father founded*.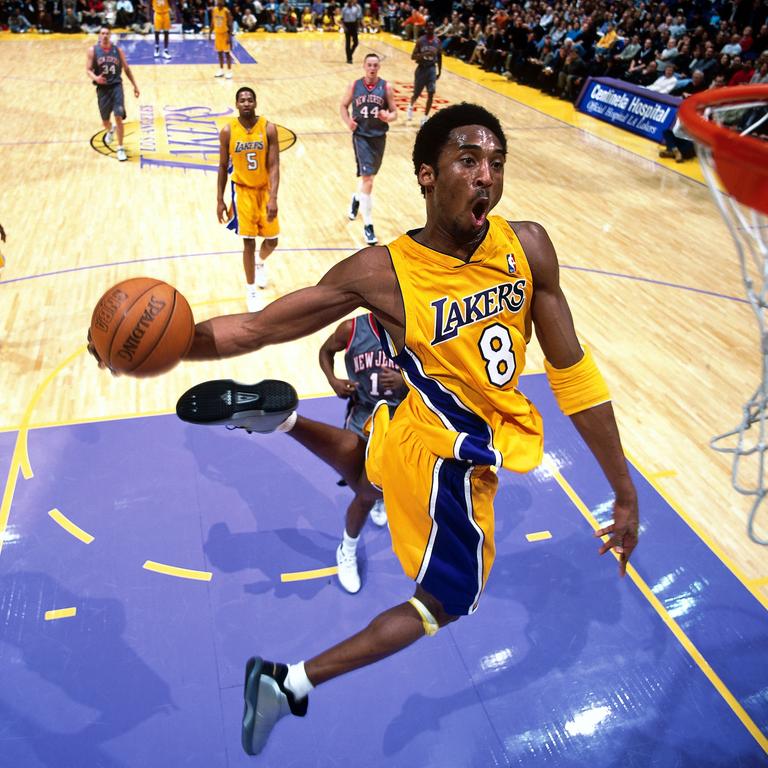 Bryant played for 20 years with the Los Angeles Lakers in America's National Basketball Association (NBA) before retiring in 2016. He is regarded as an all-time legend of the game.
The father-of-four was often referred to by his self-given nickname 'The Black Mamba' a type of snake, that represented his competitive attitude on the court.
Bryant was 17 when he was drafted* straight to the NBA from high school by the Charlotte Hornets — making him the youngest player in NBA history at the time.— before being traded* to the Lakers.
The shooting guard was a five-time NBA champion, was named the league's Most Valuable Player (MVP), was a two-time NBA Finals MVP, 18-time All-Star and two-time Olympic gold medallist. He finished his career with 33,643 points at an average of 25 points a game.
Current NBA basketball great LeBron James, who recently paid tribute to Bryant after overtaking him on the list of the NBA's greatest ever point scorers, was seen breaking down as he walked off the LA Lakers' team plane, wiping away tears and hugging loved ones.
Basketball greats including Magic Johnson and Michael Jordan also shared their grief.
"Words can't describe the pain I'm feeling," Jordan said.
"I loved Kobe – he was like a little brother to me. He was a fierce competitor, one of the greats of the game and a creative force," Johnson said.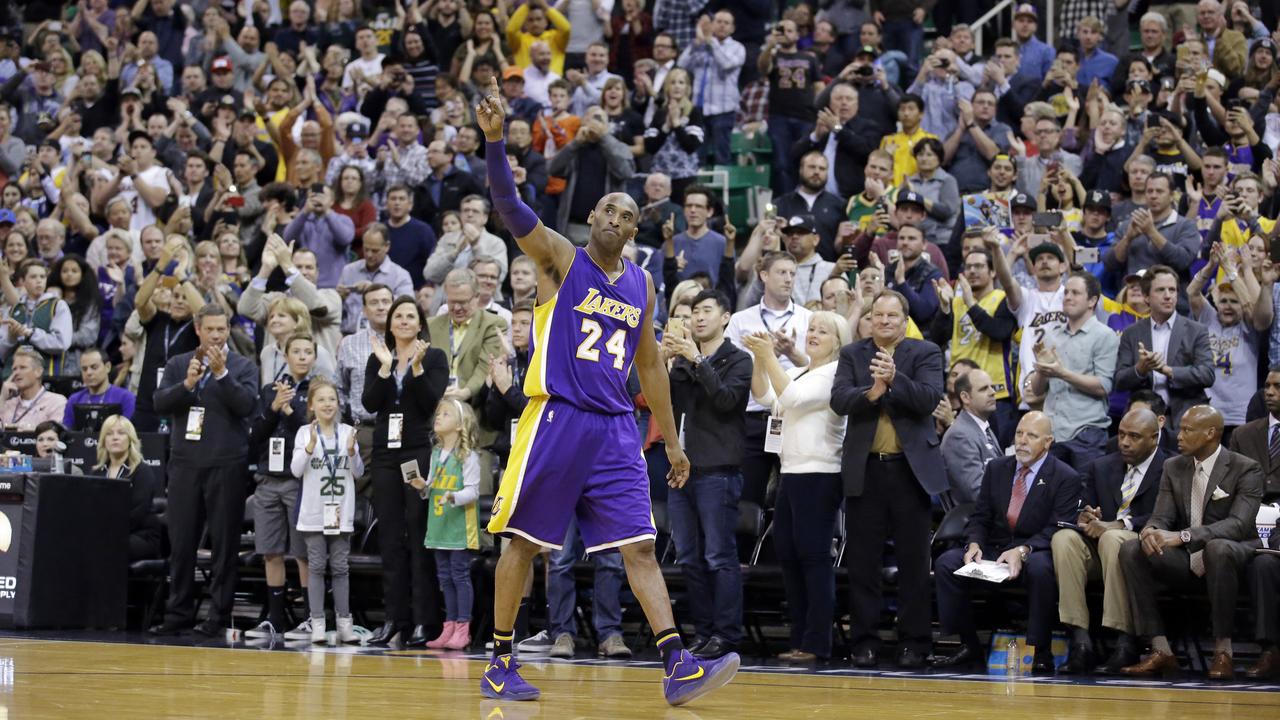 "He was such an icon* but also did so much for LA," said Earvin 'Magic' Johnson, highlighting Bryant's work with the homeless and women's sport.
Former US President Barack Obama said: "Kobe was a legend on the court and just getting started in what would have been just as meaningful a second act."
Following his retirement from the NBA, Bryant said he'd rather be remembered for his business investments than basketball.
"(Basketball) championships and MVP awards come and go. But if you really want to create something that will last generations, you have to help inspire the next generation to do something great. Then that generation will inspire the one behind them," he said.
"That's when you create something forever."
Bryant had recently written a series of children's books and even won an Academy Award for his animated short film Dear Basketball in 2018.
GLOSSARY
founded: started
drafted: selected to play with a team from a pool of players
traded: the exchange of a player from one team to another
icon: a famous person admired by many people
EXTRA READING
Perry says dream big and believe in yourself
Aussie schoolkids inventing the future
Growing mini brains and zapping them to life
QUICK QUIZ
Which team did Kobe Bryant play for in the NBA?
How many years did he play NBA?
Where does Bryant sit on the list of all-time points scored?
How many Olympic medals did he win?
What did Bryant hope to be remembered for?
LISTEN TO THIS STORY
CLASSROOM ACTIVITIES
1. Write a biography.
This tragedy will have an effect on many people connected to Kobe Bryant and his family, not the least being the Los Angeles Lakers where he played for 20 years. His on-court success and work in the community will be remembered and admired for generations.
Many sports clubs honour past players by displaying a photo of them with a short biography highlighting their sporting success and other interests.
Use the information in the article to help you write a short biography that could be displayed with his photo in the home stadium of the Los Angeles Lakers.
Time: allow 30 minutes to complete this activity
Curriculum Links: English, Health and Physical Education, Critical and Creative Thinking
2. Extension
Tragically, Kobe Bryant's daughter and seven other people also died in this helicopter crash. Losing someone you love so suddenly can be devastating to all people connected to the victims. Knowing that others are thinking of you can be of some comfort in a difficult time.
Write a short letter of condolence to Kobe Bryant's family, acknowledging their loss. In your letter acknowledge how their legacy will impact the basketball community for future generations. For example; many young players will be inspired by his achievements. Be sensitive in your wording as the people you are writing to are grief-stricken.
Time: allow 20 minutes to complete this activity
Curriculum Links: English, Personal and Social Capability, Critical and Creative Thinking
VCOP ACTIVITIES
With a partner see if you can identify all the doing words/verbs in this text. Highlight them in yellow and then make a list of them all down your page. Now see if you and your partner can come up with a synonym for the chosen verb. Make sure it still makes sense in the context it was taken from.
Try to replace some of the original verbs with your synonyms and discuss if any are better and why.
Curriculum Links: English, Big Write and VCOP

HAVE YOUR SAY: Why do you think Kobe Bryant was admired so much across the world?
No one-word answers. Use full sentences to explain your thinking. No comments will show until approved by editors.