The Holden brand, an important part of Australia's history for more than 160 years, will disappear next year.
US company General Motors said the car brand, which began as an Adelaide saddlery* in 1856 and switched to car body building during World War I, was no longer competitive in the current market.
It said the brand would be "retired" from sales, design and engineering* across Australia and New Zealand by 2021.
The Federal Government lashed out at General Motors for "walking away" from the Australian market and killing off the iconic* Holden car brand after accepting billions of dollars to keep its operation afloat* in past years.
"I am disappointed but not surprised," Prime Minister Scott Morrison said yesterday.
"I am angry like I think many Australians would be. Australian taxpayers put millions into this multinational company (but) they let the brand just wither* away on their watch."
Holden brand to disappear by the end of 2020
In 2013, it was revealed the car manufacturer had been gifted a staggering $2.17 billion in subsidies* over just 12 years to help keep thousands of jobs.
But when the Abbott Government reduced its support the once-mighty company eventually closed its Adelaide plant in 2017, which was the beginning of the end for the brand synonymous* with Australia's working-class* culture*.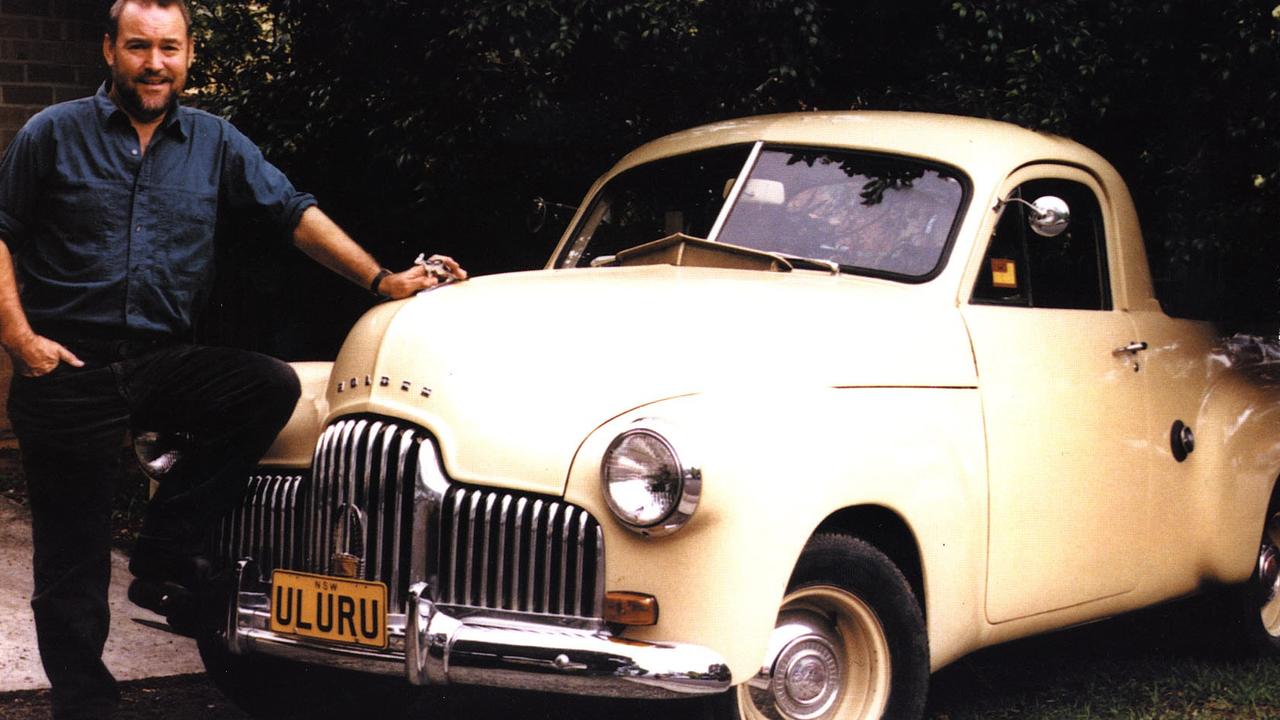 Leading independent economist Saul Eslake said he had sympathy for the Government's irritation but the dropping popularity of the Holden brand combined with its inability to evolve* for modern consumers meant it had no option but to axe the brand.
"If they're not selling enough cars for the business to be viable*, I'm not sure that commercially they could have taken any other decision," Mr Eslake said.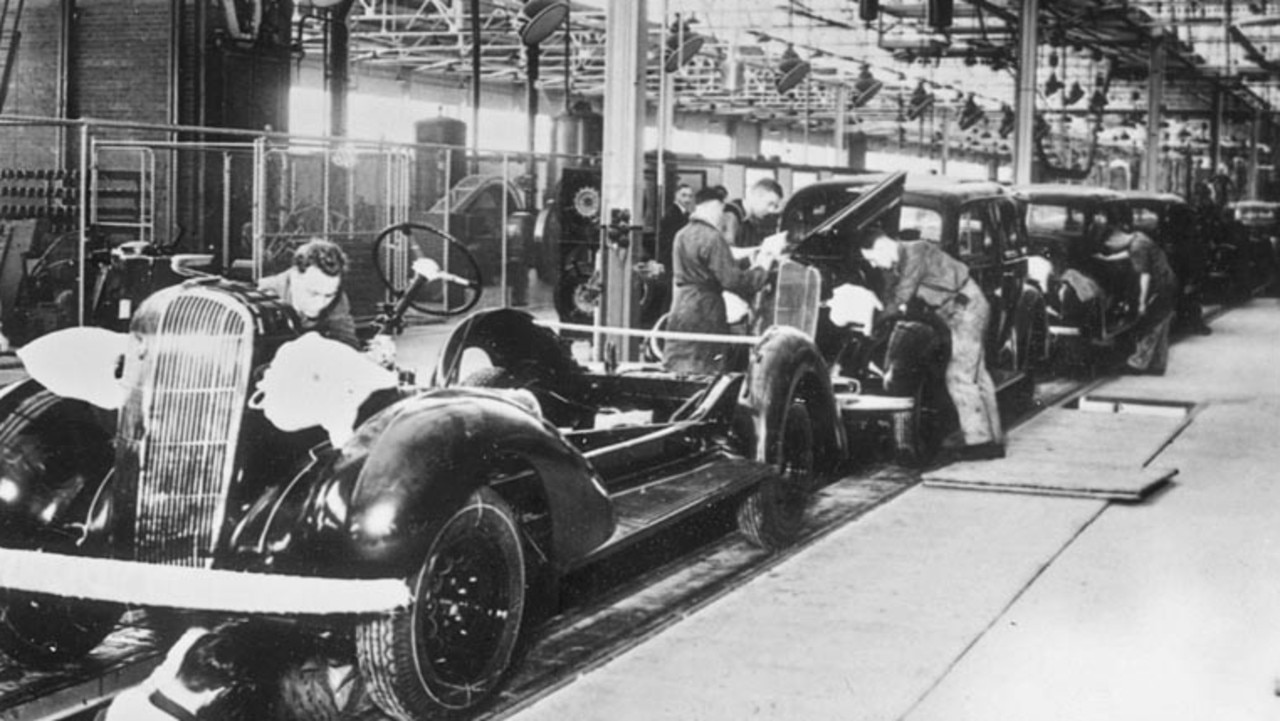 Holden fans and the public reacted to the news with shock and sadness.
"Holden in Australia is as synonymous as Vegemite. It's being killed by a head office thousands of kilometres away who never understood the importance of the brand," one social media user posted.
Holden 1970s TVC
In the 1970s, a famous Holden TV commercial linked the car brand with other iconic Australian images including football, meat pies and kangaroos. It was considered a symbol of Australian life.
GM International Operations Senior Vice President, Julian Blissett, said the "overwhelming majority" of Holden's 600 staff would lose their jobs by the end of June 2020.
"This was an agonising* decision for us and one we didn't make lightly or easily," Mr Blissett said.
GLOSSARY
saddlery: place where a saddler makes or repairs saddles
engineering: the science and technology concerned with the design, building, and use of engines, machines, and structures
iconic: relating to or of the nature of an icon, portrait, or image
afloat: out of debt or difficulty
wither: to shrink
subsidies: money granted by the state or a public body to help an industry or business keep the price of something low
synonymous: suggestive of something
working-class: low-income workers
culture: the ideas, customs, and social behaviour of a particular people or society
evolve: develop gradually
viable: able to survive
agonising: worrying
EXTRA READING
Holden's Australian car-making factory closes down
Flying cars preparing for take-off in Australia
QUICK QUIZ

When will the Holden brand disappear from Australia?
Who owns Holden?
When did the company first start in Australia?
How much money did the Government invest to keep Holden afloat?
Which other Australian symbols were included in the 1970s Holden ad?
LISTEN TO THIS STORY

CLASSROOM ACTIVITIES
1. End of an era
It is the end of an era for Holden cars after General Motors decided to stop making this brand of iconic Australian cars. This means that future generations of Australians will not get to see Holden cars on our roads.
Create a poster about Holden cars that includes pictures of iconic Holden makes and models and facts about how Holden has helped to shape Australia's manufacturing and automotive industry so future Australians will learn about this part of our history.
You might like to include the Holden logo, pictures of the first Holden car and other significant car models, as well as facts such as when they opened..
Time: allow 40 minutes to complete this activity
Curriculum Links: English, Humanities and Social Sciences – History, The Arts – Visual Arts
2. Extension
Discontinuing the making of Holden cars will have many flow-on effects, including job losses. Work with a partner to think of all the flow-on effects that could come from this decision. The effects can be positive or negative, immediate or long term.
Write the effects in a table with two columns IMMEDIATE and LONG TERM.
Time: allow 20 minutes to complete this activity
Curriculum Links: English, Critical and Creative Thinking

VCOP ACTIVITY
After reading the article, with a partner, highlight as many connectives as you can find in pink. Discuss if these are being used as conjunctions, or to join ideas and create flow.
HAVE YOUR SAY: Generations of Australians have grown up with Holden cars in their families. How do you think this decision would make them feel?
No one-word answers. Use full sentences to explain your thinking. No comments will show until approved by editors.