Australians may not be able to drink fresh orange juice in as little as five years if major retailers* don't pay growers more.
Citrus Australia CEO Nathan Hancock said prices paid for fresh juice by supermarkets to juice companies do not reflect the impacts of the drought on the 2019-20 crop of Valencia oranges.
In drought, growers need to water trees more and water is increasingly expensive.
Juice shortages are expected in coming months, with crops already down by 45 per cent.
Mr Hancock said many growers have stopped planting Valencia oranges — grown as juice fruit — as it has become unprofitable.
He said the Riverina agricultural region of southwestern NSW was the most heavily affected area after a long period of dry conditions.
"The juice growing industry is under immense* pressure and Australian consumers may not have access to fresh Australian orange juice in as little as five years," he said.
"We want Australians to have the opportunity to drink Australian orange juice from Australian Valencia oranges into the future.
"The only thing that can encourage that is a fair price."
Mr Hancock said for at least 10 years, growers have been paid $260 a tonne.
But now, they are pushing for them to be paid between $420 up to $450 a tonne over a year.
"We think that amount would make it profitable enough for growers to consider going back to replant the Valencia juice fruit variety," he said.
He said the cost of watering trees that grow juice fruits was turning growers away, which is around $1000 a megalitre*.
The NSW Department of Primary Industries suggests that each hectare of citrus trees grown in Sunraysia and the Riverland regions needs 10-12 megalitres of water a year. Juice production decreases when trees are watered less.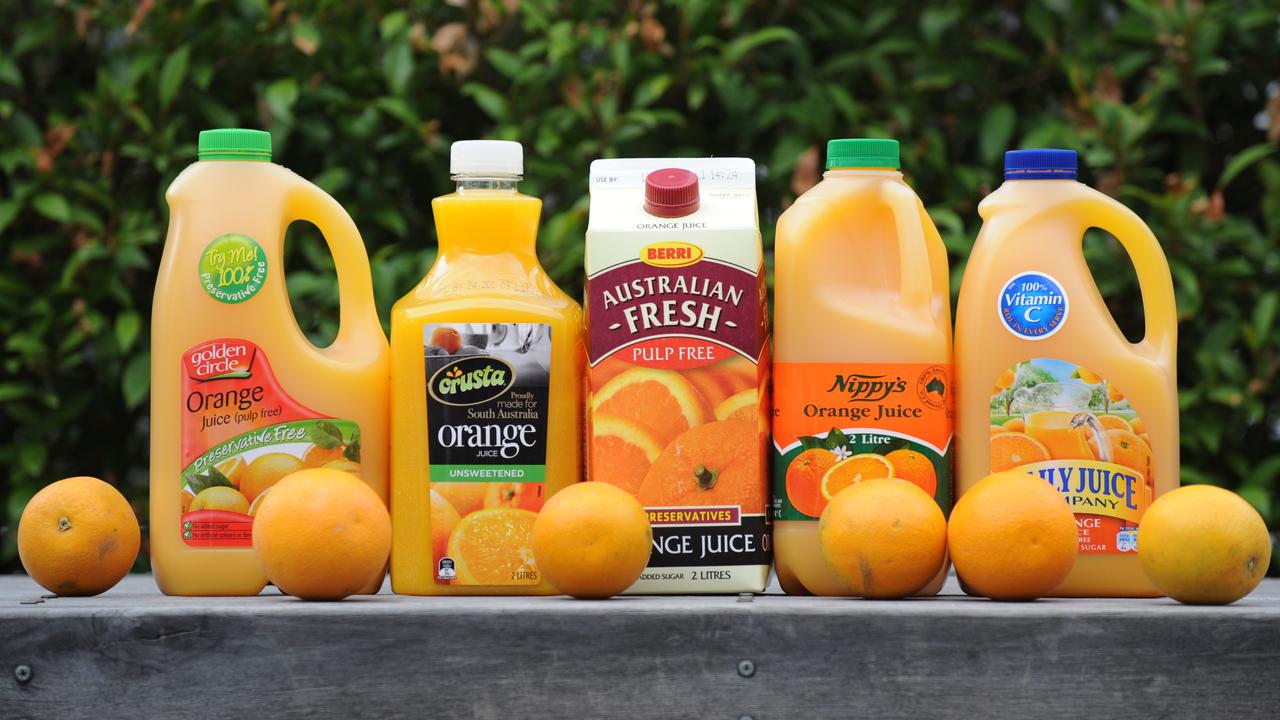 Mr Hancock said he believed the current retail structure would enable prices of orange juice on the supermarket shelf to remain steady even if the return to the grower was increased.
"We implore* our major retailers to recognise the impact seasonal conditions are having on our growers and to lift their prices accordingly*," he said.
Woolworths said they were aware of conditions that have been challenging for some orange growers due to the drought and recent flooding.
"We're working with our suppliers to understand what impact this might have and how we can help ensure our customers continue to have access to quality juices at affordable prices," a spokesman said.
Coles and Aldi both confirmed they were working with their suppliers to support them.
Lion Dairy & Drinks, which produces popular juice brands including Berri, Daily Juice Company, Mildura and Just Juice said it was proud to offer its orange grower partners in NSW contracts with competitive pricing that support long-term sustainability*.
"In 2018, we launched the Lion Orchard Pride program – which is a unique sustainability program that offers our orange grower partners ways to measure, evaluate* and improve key areas of sustainability on their orchard," a spokeswoman said.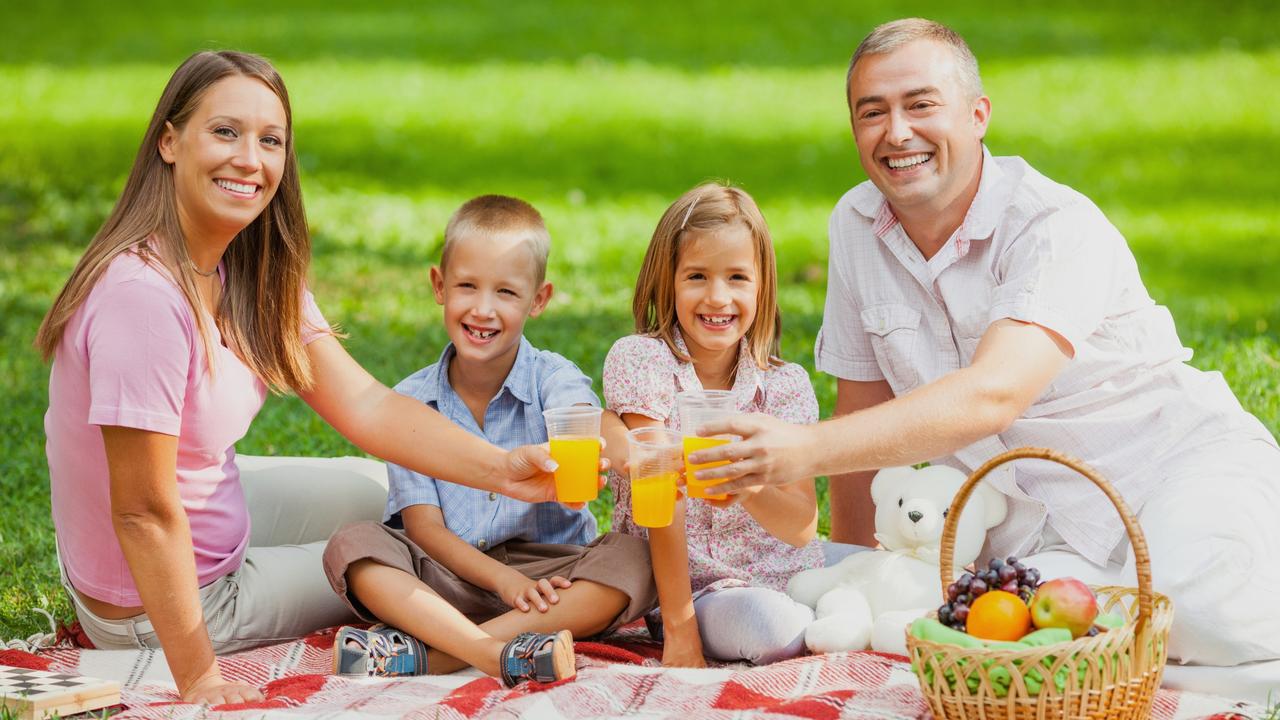 GLOSSARY
retailers: shops, supermarkets
immense: huge
megalitre: a million litres
implore: urge
accordingly:
sustainability: whether something can continue for a long time
evaluate: assess
EXTRA READING
Panama disease found on Queensland banana farm
Kids urge farmers to keep believing
School lunches searched for fruit fly
Australia's critical water shortage
QUICK QUIZ
What is Nathan's job title?
What variety of oranges are used for juicing?
How much have growers been paid for the past 10 years?
How much does water cost for 1 megalitre?
Which three supermarket chains are mentioned?
LISTEN TO THIS STORY
CLASSROOM ACTIVITIES
1. Costs of producing orange juice
Answer the following math-related questions relating to the cost of producing orange juice.
The Kids News article states that crops are down 45%… If a farmer has 100 orange trees that usually produce on average 100 oranges each, how much is that decreased this year due to drought?
For the past 10 years, growers have been paid $260 tonne, and now they need up to $450 a tonne. What is the price difference?
Citrus trees grown in Sunraysia need 10-12 megalitres per year per hectare. How much does it cost them in water to grow a hectare of citrus trees?
If a two-litre orange juice that normally costs $4.50, increased to $4.95, what percentage increase is it equal to?
Answers are at the bottom of the page below the comments.
Time: allow 15 minutes to complete this activity
Curriculum Links: Mathematics
2. Extension
List some suggestions that major supermarket chains like Coles, Woolworths and Aldi could do to help support Australian citrus growers stay in the market.
Time: allow 10 minutes to complete this activity
Curriculum Links: English, Critical and creative thinking
VCOP ACTIVITY
"We want Australians to have the opportunity to drink Australian orange juice from Australian Valencia oranges into the future."
What do you think will happen in the future if Australian farmers are not choosing to grow oranges?
What are some of the negative effects of this?
How can we support farmers?
HAVE YOUR SAY: Should orange growers be paid more? Do you care if you can't drink Australian juice?
No one-word answers. Use full sentences to explain your thinking. No comments will be published until approved by editors.
Answers to activity 1: 1. 4500 oranges 2. $190 3. $10,000 -12,000 4.10%