Aussie kids are most looking forward to spending time with their friends this year after an interrupted 2020 due to the coronavirus pandemic, according to the results of a survey by Kids News.
Friends — missing them and enjoying spending time with them — were a feature of the responses of more than 1500 Kids News readers across prep to year 12 who took part in the online survey in November and December.
More than 53 per cent surveyed nominated "spending time with my friends" as the activity that makes them happiest. Spending time with family was the next most popular choice (31 per cent).
Almost half of respondents* (49.9 per cent) nominated "missing my friends" as the hardest part of remote learning, followed by "keeping up with my school work" (23 per cent). More than 18 per cent answered "it hasn't been hard".
The majority of students surveyed found going back to school was the best part of 2020.
Similarly, the most responses to the question: "What are you most looking forward to in 2021?" were school related. Many were looking forward to going to secondary school or moving up into the next year level, plus school activities such as camps.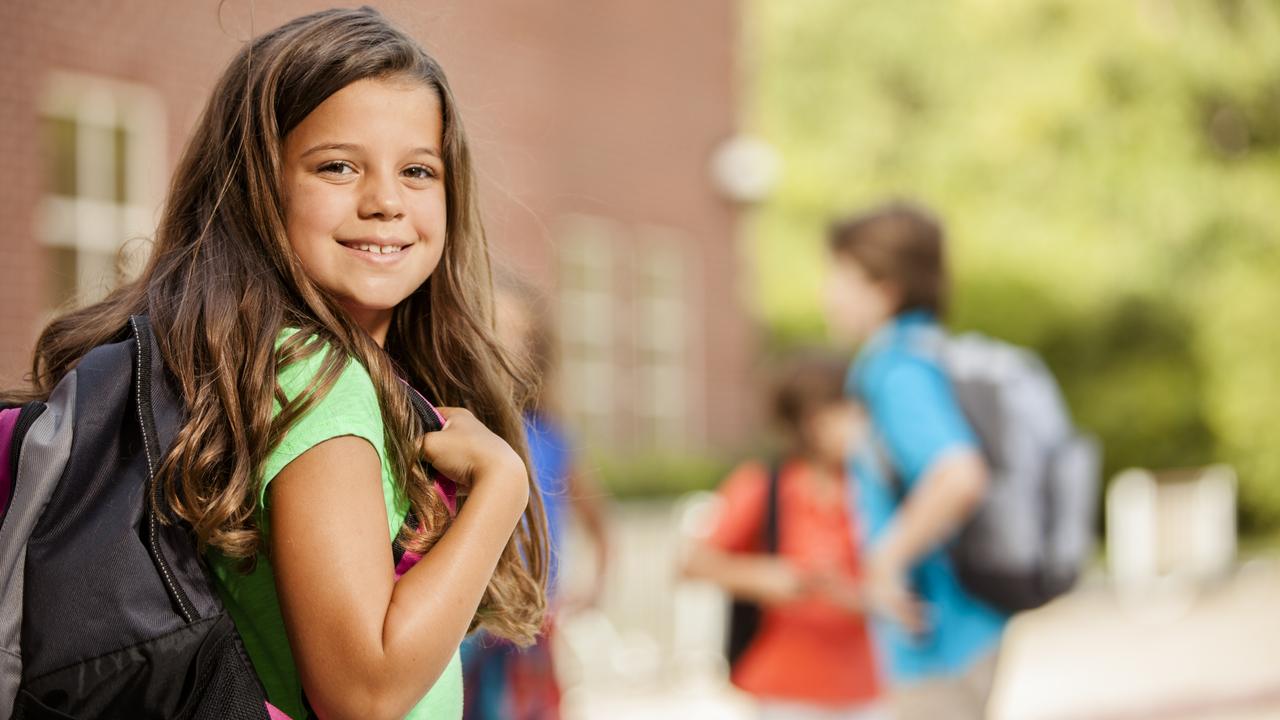 But despite a year dominated by the pandemic and associated disruptions, the environment was top priority for the nation's future adults.
In response to the question: "If you were Prime Minister what would be the most important job you could do for kids in Australia?", more than 42 per cent chose "improve how we care for the environment".
Improving health (22 per cent) and improving education (18 per cent) were the next most important priorities among those surveyed.
Kids News editor Kamahl Cogdon said asking readers how they felt about their year and the future seemed especially important after such a challenging time.
"The pandemic and related disruptions turned many kids' lives upside down," Ms Cogdon said.
"Though we have daily feedback from hundreds of students through comments they make on Kids News stories and via email, we wanted to get a read on how they viewed 2020 overall and gain some insights into their thoughts and priorities for the future.
"Their responses were overwhelmingly positive and really warmed our hearts. Young people clearly appreciate friendships and the social aspect of school.
"Parents and teachers might hear lots of complaints about getting up on time or homework but when asked to reflect on what is really important, school is right up there for Australian students."
The Kids News kids' survey was conducted in the final weeks of term 4, 2020. It asked respondents multiple choice questions and asked for individual responses to other questions. Respondents answered anonymously online.
Playing video or computer games was the most popular leisure activity nominated by respondents to the question: "What do you like to do for fun?", with 27 per cent choosing this answer. Twenty-two per cent nominated playing sport as their favourite fun activity.
There was a wide range of career ambitions among those surveyed. Seventeen per cent would like to be a sportsperson and 12 per cent would like to be a healthcare worker. About 10 per cent would like to be an entertainer such as a singer, actor or dancer.
GLOSSARY
respondents: people who responded
EXTRA READING
Yippee! The future is bright for optimists
Aussie kids need less homework, more play
Syrian children learn on edge of war zone
Dogs then cats top list of favourite pets
QUICK QUIZ
How many people took part in the survey?
What year levels were involved?
When did the survey take place?
What was the most popular leisure activity?
What percentage of kids want to be a sportsperson when they finish school?
LISTEN TO THIS STORY
CLASSROOM ACTIVITIES
1. Survey your class
Do your own mini-survey like the one conducted by Kids News. Come up with 3 questions that you would like to ask your classmates to find out their thoughts and opinions on. Decide whether your questions will be multiple choice or if you will allow your classmates to give any answer they choose. Then collect your data by asking classmates your questions and recording their responses. (Consider creating a table to record your responses to keep your data well-organised.)
Once you have collected your data, write down 3 things that you found out.
Time: allow 40 minutes to complete this activity
Curriculum Links: English; Personal and Social Capability; Mathematics; HASS
2. Extension
Choose one of your survey questions and create a graph or infographic to visually display your data, so that the results can be quickly and easily understood by others.
Time: allow 20 minutes to complete this activity
Curriculum Links: English; Mathematics
VCOP ACTIVITY
Connective Collection
After reading the article, with a partner, highlight as many connectives as you can find in pink. Discuss if these are being used as conjunctions, or to join ideas and create flow.
HAVE YOUR SAY: What are you most looking forward to in 2021?
No one-word answers. Use full sentences to explain your thinking. No comments will be published until approved by editors.