HOW and when to celebrate Australia Day as our national day is an issue being hotly debated across the country.
Australia Day has been celebrated with a public holiday on January 26 since 1935. It marks the anniversary of the arrival of the First Fleet of British ships in 1788.
The summer date is used by families and friends to get together and by councils to perform citizenship ceremonies, to welcome our newest Australians.
But not everyone thinks Australia Day should be celebrated on January 26.
Indigenous Australians have been on this land for more than 40,000 years and many Aboriginal and Torres Strait Islanders think the day marks a loss of their culture and rights.
Some have dubbed* the day Invasion Day instead, holding protests and calling for a change of the date.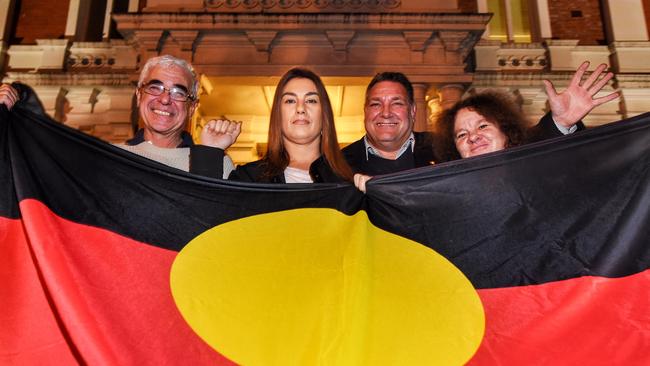 In recent weeks, two Melbourne councils have cancelled citizenship ceremonies and celebrations on Australia Day out of respect for indigenous people.
The first to make the move was Yarra Council in Melbourne's inner north.
Yarra City mayor Amanda Stone said councillors decided a bold change was required.
"In the last 12 months there has been a groundswell* of community support for change from both Aboriginal and non-Aboriginal people across the country," she said.
"People can still have their barbecues and parties on the January 26 public holiday but I hope our stance encourages people to stop and think about what this date really means in the history of our nation."
This week Melbourne's Darebin Council followed suit.
Mayor Kim Le Cerf said the move wasn't about doing what was popular, but what was right.
"What we're hearing from our Aboriginal and Torres Strait Islander people is that January 26 represents the beginning of invasion and dispossession* and we think it's inappropriate to be holding national celebrations on that day," she said.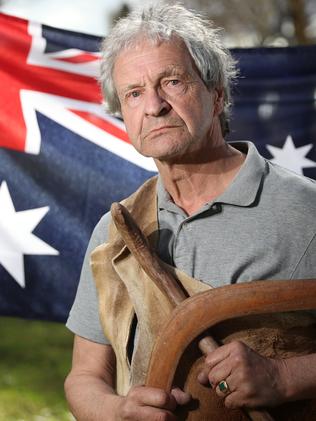 "It cannot truly be a national day when the oldest part of our nation cannot own it equally with the rest of us."
But Aboriginal elder Ian Hunter, who performs indigenous ceremonies for the City of Darebin council, disagreed with the council's decision.
"Who did they consult, maybe a few individuals," he said.
"We need to celebrate because we are all Australians."
Victorian Premier Daniel Andrews also doesn't support the changes.
"I think you can have a celebration on the 26th of January of the things that are quintessentially* Australian, our values, the things that we hold dear, and you can do that in a respectful way acknowledging and honouring the contribution and heritage of our nation and its first peoples," Mr Andrews said.
"I think it's not beyond us to do that. I think it's a great shame that others are not prepared to do the hard work to get that balance right."
Assistant Minister for Immigration and Border Protection Alex Hawke said he would write to all 547 councils across Australia to warn them that if they test the Government with "politically motivated public attacks on Australia Day", they will be punished.
Prime Minister Malcolm Turnbull said he thought Australia Day should remain on January 26.
"I recognise Australia Day, and its history, is complex for many indigenous Australians but the overwhelming majority of Australians believe the 26th of January is the day and should remain our national day."
Despite state and federal pushback, a growing number of councils want Australia Day to move to another day.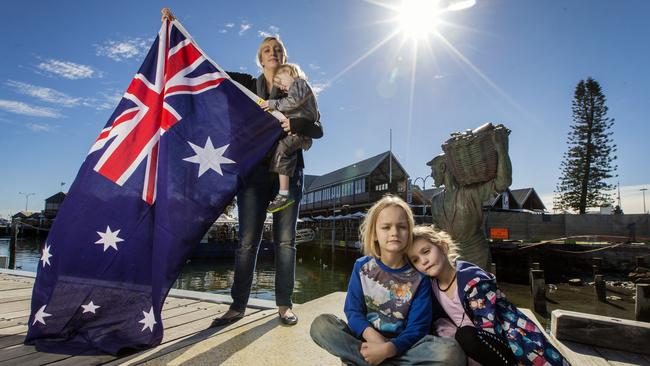 Last year the council at Fremantle, about 30 minutes from Perth, decided to cancel its annual fireworks display out of respect to indigenous people.
"There has been a growing movement that January 26 is increasingly becoming a day that is 'not for all Australians'. For many Aboriginal Australians it is indeed a day of sadness and dispossession," Fremantle mayor Brad Pettitt said.
"This does not just refer to indigenous involvement but the involvement of many other Australians who feel increasingly uncomfortable with the date and what it represents."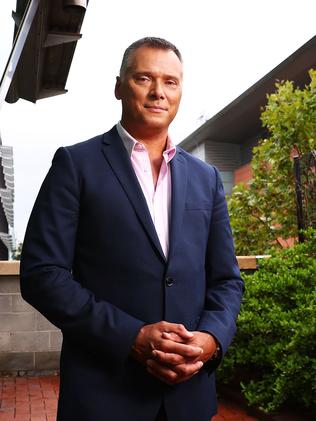 Indigenous broadcaster Stan Grant this week said Australians needed to think more about their history and make some changes.
Grant wrote a post on ABC's The Link he felt the inscription under the statue of English explorer Captain Cook in Sydney's Hyde Park should change. It currently credits Cook with discovering Australia.
"Captain Cook is part of our story but he didn't discover Australia. That has been a very damaging lie for Aboriginal people," he wrote.
GLOSSARY
dubbed: called
groundswell: movement from beneath
dispossession: being desired of land
quintessentially: typically
LISTEN TO TODAY'S STORY
CLASSROOM ACTIVITIES

Activity 1. Should the date for Australia Day be changed?
Australia Day is currently celebrated on the January 26 because on that day in 1788 the First Fleet arrived. It was the beginning of European settlement in Australia but it is also the day when the indigenous Australians lost control of the land that they had lived off and looked after for more than 40,000 years.
Draw up a two column table with 'for' and 'against' as the headings.
Think about the following statement:
Australia Day should no longer be celebrated on the January 26.
Use the article to help you list reasons for and against this statement.
Change the colour of your pencil or pen or font and list any other reasons you can think of for each column.
Extension: What is your opinion?
One way to present your opinion on a topic is to create posters that encourage others to agree with you.
It is as though you are advertising your opinion.
Use eye-catching graphics, some pictures and emotive phrases, with reasons for your opinion.
Create a poster to present your opinion on Australia Day.
Time: allow 60 minutes to complete this activity
Curriculum links: English, Humanities — History, Intercultural Capabilities
Activity 2. January 26, 1788
Events in history can have positive or negative significance depending on how the event affected you.
January 26, 1788 is the date that the First Fleet, filled with prisoners from England, landed in Botany Bay, Australia.
What do you think this day meant to the following people?
• King George 3rd (the King of England in 1788)
• Captain Arthur Phillip (Captain of the First Fleet)
• A prisoner on the First Fleet (sentenced to life imprisonment on this new colony)
• An indigenous Australian watching the First Fleet sailing into Botany Bay
Extension: Re-writing history
If you could rewrite history, how would you change the arrival of the First Fleet and the events that followed on from this so that indigenous and non-indigenous Australians could live in harmony in this place we now call Australia?
Time: allow 40 minutes to complete this activity
Curriculum links: English, Humanities — History, Intercultural Capabilities, Critical and Creative thinking
VCOP ACTIVITY
(Vocabulary, Connectives, Openers, Punctuation)
What does Australia Day mean to you?
Currently Australia Day falls on the 26th of January, at the end of the summer school holidays.
How do you normally celebrate Australia Day and what does it mean to you and your family?
Write a recount about one particularly fun Australia Day or a tradition that your family and friends enjoy each year.
Don't forget to edit and up-level your writing using your VCOP.
Time: allow 15 minutes to complete this activity
Curriculum links: English, Big Write, VCOP
EXTRA RESOURCES
HORSE-DRAWN CARRIAGES REIN-ED IN
SLEEPING POD HOTEL OPENS IN OZ
IN A SENTENCE, SHARE YOUR THOUGHTS ON TODAY'S STORY
Kids News loves reading your best grammar, vocabulary and spelling.
We publish the best comments.